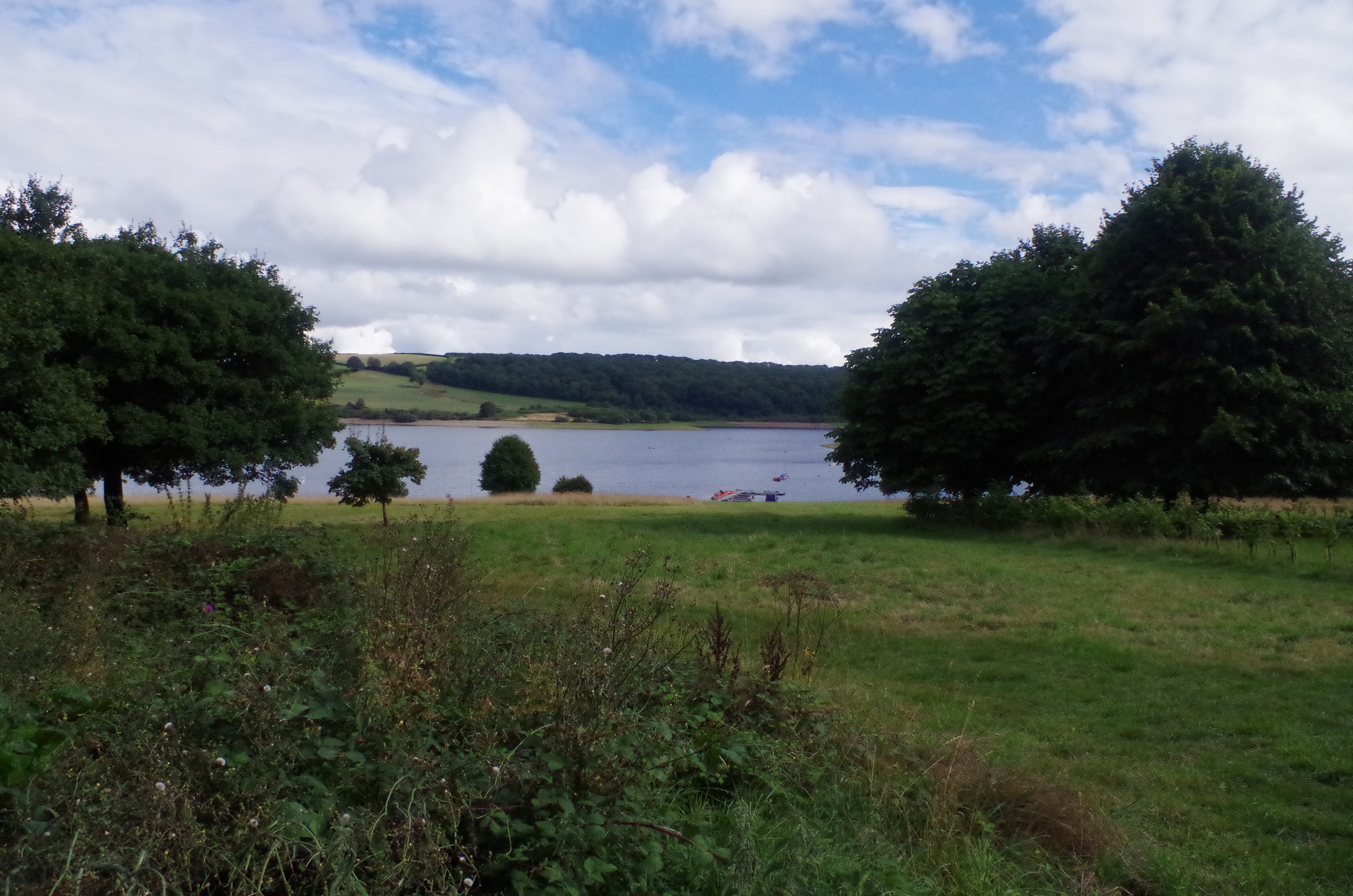 I had been looking forward to Wistlandpound Fly Fishing Clubs Competition at Wimbleball  as I had been hearing good reports of hard fighting rainbows despite the hot summer weather. I was hopeful that the heavy rain prior to the trip would liven up the trout but dipping my hand in the lake it was obvious that the water temperature was still exceptionally warm. We were advised to fish deep and slow using a lure on the point and small imitative patterns on the droppers.
I was sharing a boat with Andre Muxworthy and we headed for the deep water off the dam. After a couple of hours searching the depths we had both failed to connect and realized that it was not going to be an easy day.  Matt Kingdon was fishing with Paul Grisley and we noticed that they were catching a few drifting across the middle of the lake. Andre eventually hooked into a hard fighting rainbow that fought way above its weight before eventually sliding over the waiting net.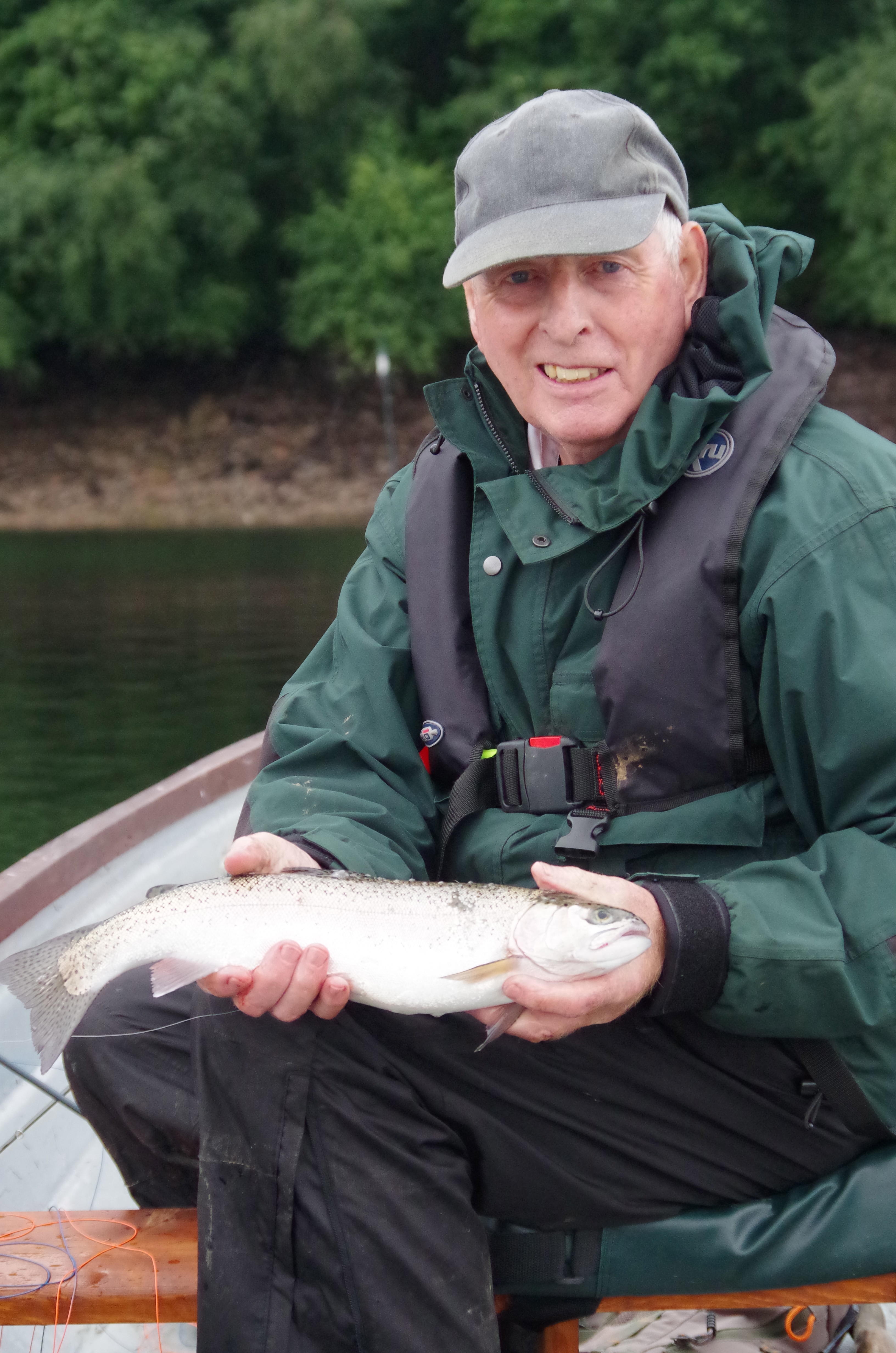 Up until this point I had not even had a pull and was starting to fear a blank trip. A move to another area  eventually brought a change of fortune when I felt the welcome pull on the line and for a few seconds a bent rod. Sadly this one came adrift but it wasn't too long before I hooked another that battled hard before succumbing. The next hour brought a few encouraging twitches through the line and my confidence climbed. Andre added a second rainbow shortly after this. I was using a black and green booby on the point with two droppers, a Diawl bach and a cormorant. It was now gone 2.00pm and the day was ebbing away far too quickly.
A move close the bank to start a fresh drift brought a solid take from a fish that fought deep before appearing beside the boat to reveal golden flanks and dark spots. A fine wild brown trout of 2lb that had unfortunately engulfed the fly and was bleeding profusely from its gills. Despite my attempts to release it turned belly up and floated away before being retrieved to take home for tea.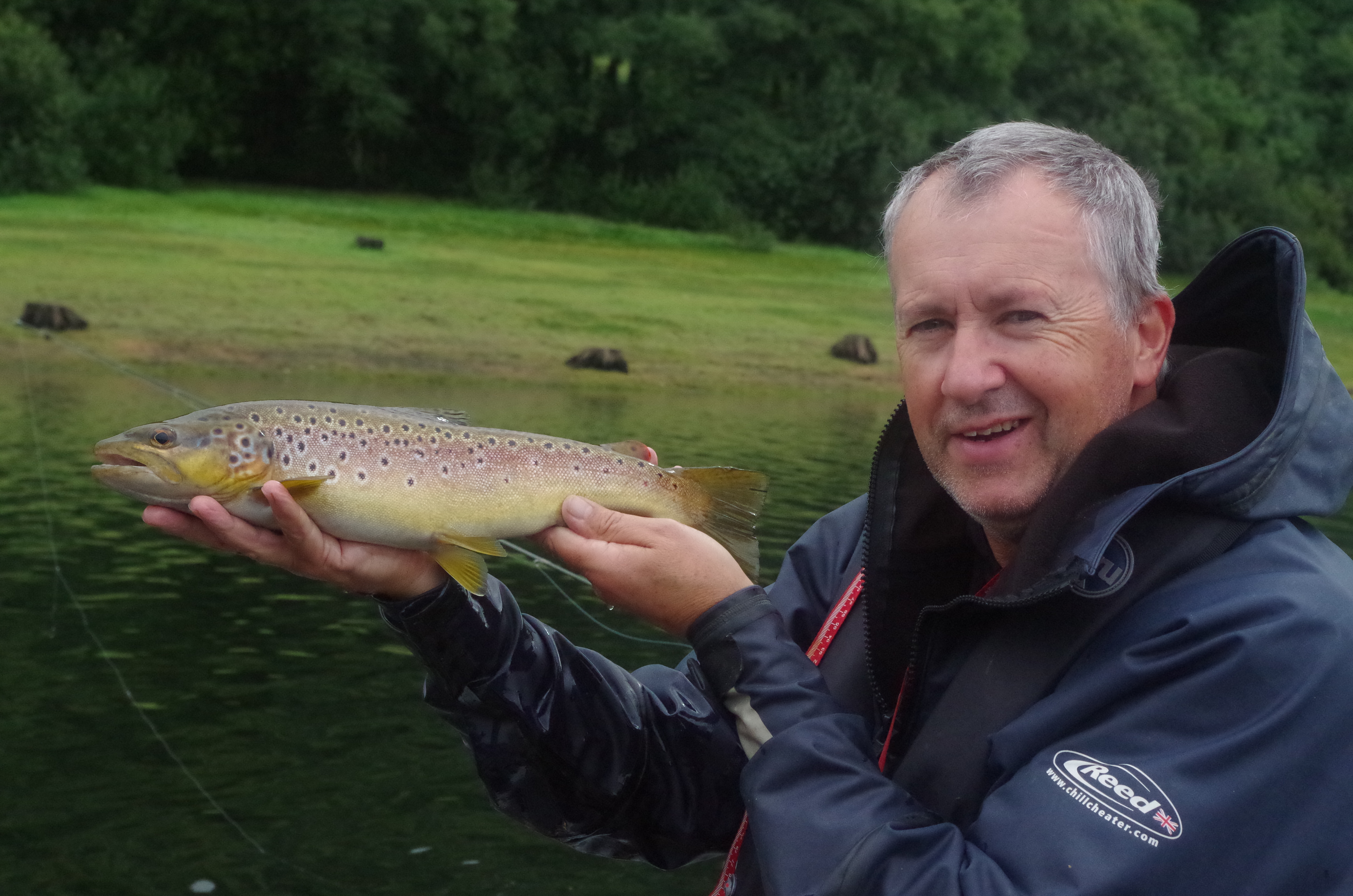 With just a few minutes remaining of the competition a savage take resulted in a full tailed rainbow that made the reel sing as it surged away cartwheeling out of the water. This fish was the heaviest of the day and scaled 3lb 8oz.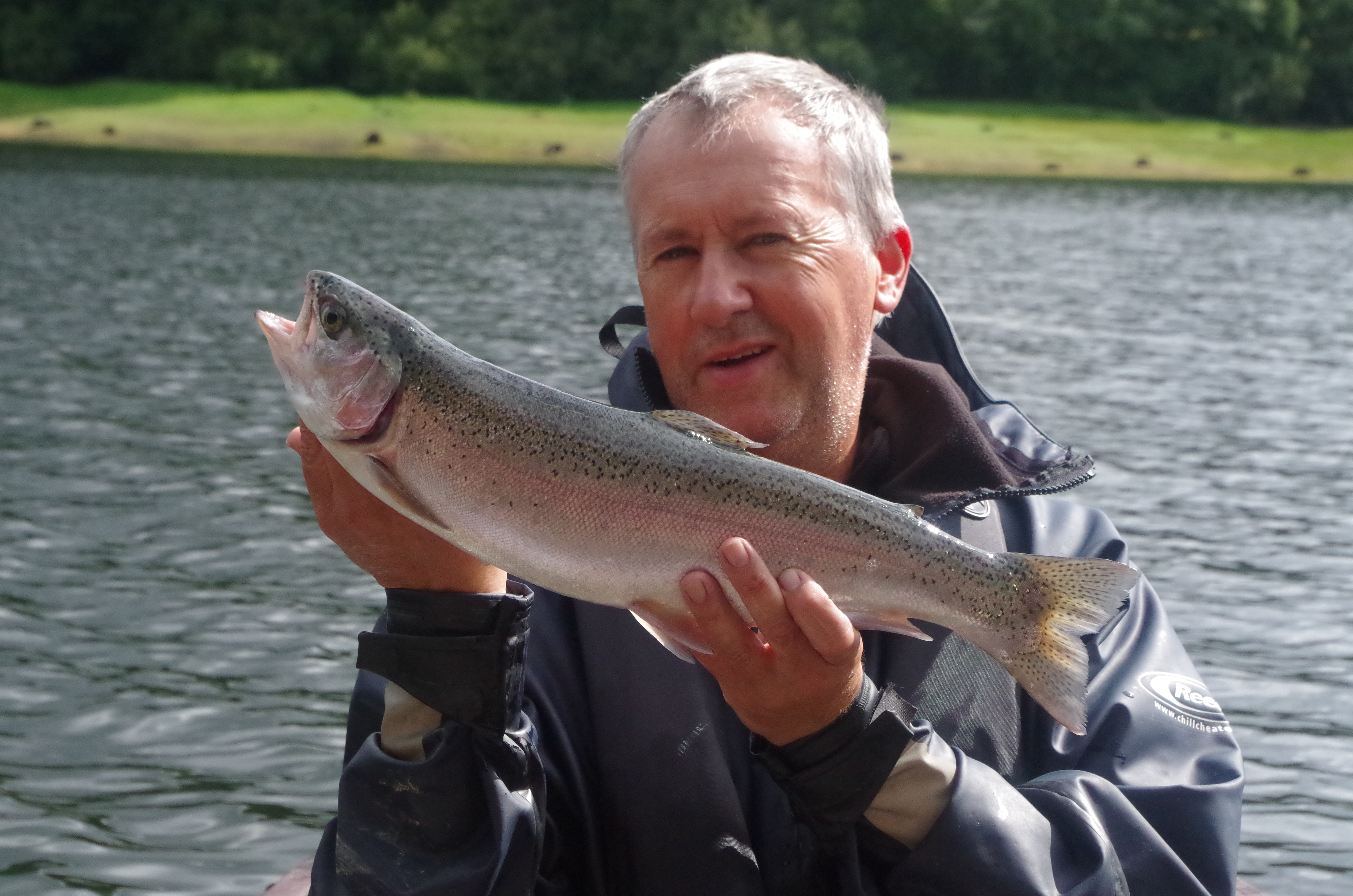 Back at the fishing hut for the results and Matt Kingdon once again proved how he has qualified to fish for England and the commonwealth having boated five trout. Matt had elected to fish on a catch and release ticket bringing back just two trout weighing 5lb 7oz. It was decided to award Matt the trophy his estimated total bag being around 12lb. Matt caught his fish on a variety of flies and changed his line three times during the day as the fish moved up and down in the water. Runner up was Dave Mock who fished from the bank to take three trout for 6lb 1oz. In third was myself with two for 5lb 9oz a bag that included the biggest trout of the day at 3lb 8oz.
August is a very difficult month for the still-water trout fishers and today's result was far better than could be expected on many lakes at this time of year. As the water temperatures begin to drop I am sure Wimbleball will fish exceptionally  well with September fishing something to look forward to as these full finned rainbows go on a feeding frenzy before autumn and winter set in. There is also every chance of big wild brown trout from the fry filled margins.