After a prolonged drought; the most significant since 1976 there has been some welcome rain though not enough. Local rivers have only risen slightly with each spell of rain and have dropped back quickly. Reports of any salmon and sea trout are scarce with a couple caught on the Lyn last week. If you have any news of fish from the Taw or Torridge please let me know.
I ventured onto a Middle Torridge beat in the middle of last week and found the river extremely low despite it having risen 18″ two days before my visit.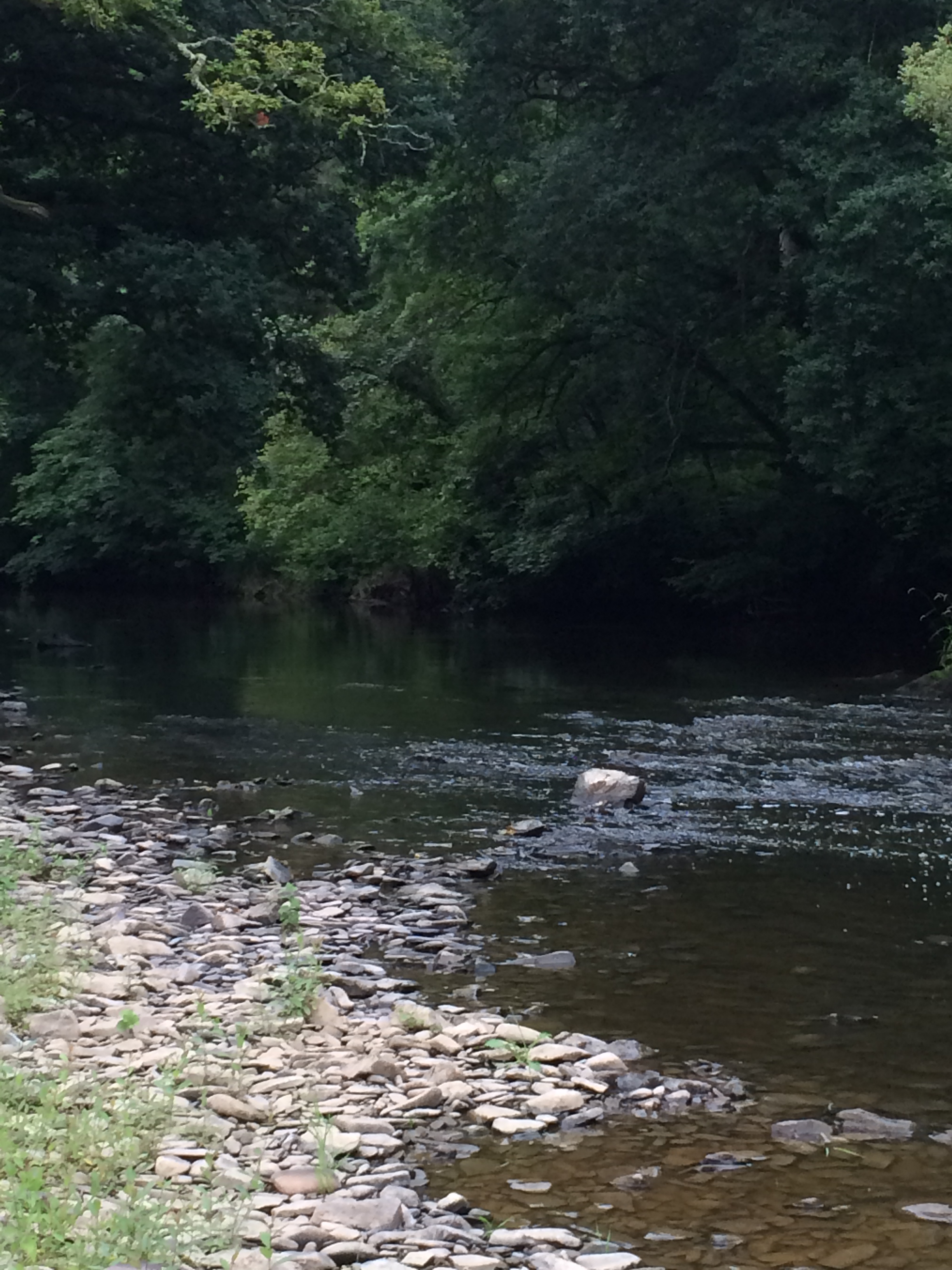 It was good to be back on the river however and I was initially hopeful that a few fish may have moved up with the rise in water. After a couple of hours without seeing a fish move I began to have concerns that the river was devoid of life. As I stepped into the river at the top of the beat I caught a fleeting glimpse of electric blue as a kingfisher flashed past. Following its flight up river I admired the view as evening sunlight broke through illuminating the trees.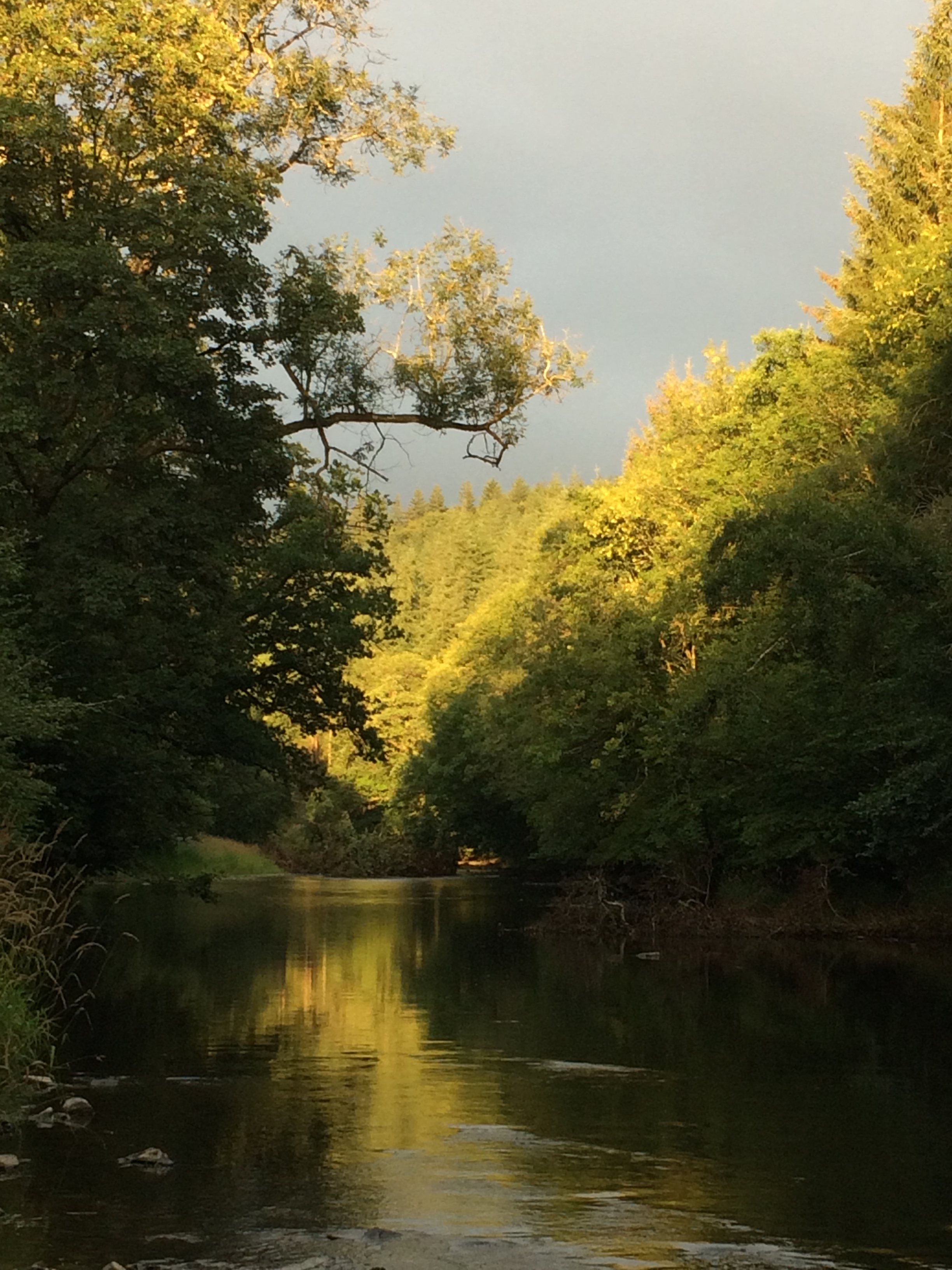 I fished my way downriver searching the lies and noting the contours that were exposed by the low river. I would hopefully retain some of this info later in the season when the river is once again running at more healthy level. A savage pull on the line yielded a pleasing brown trout of close to a pound.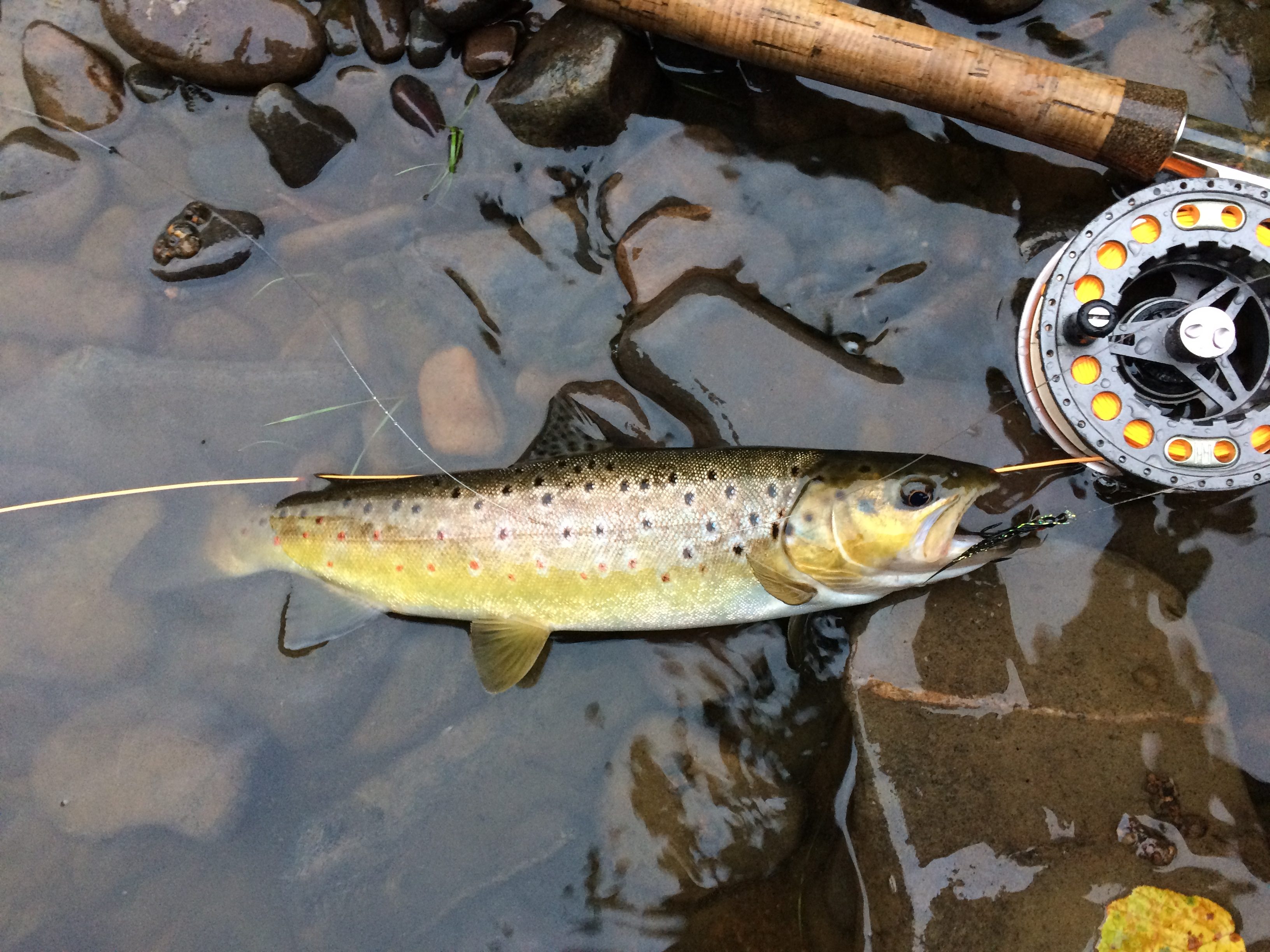 Its not been a good season for the salmon angler with no water equaling no fish. A few signs of autumn brought a slightly melancholic atmosphere  to the session as I wondered slowly back to car in the fading light.