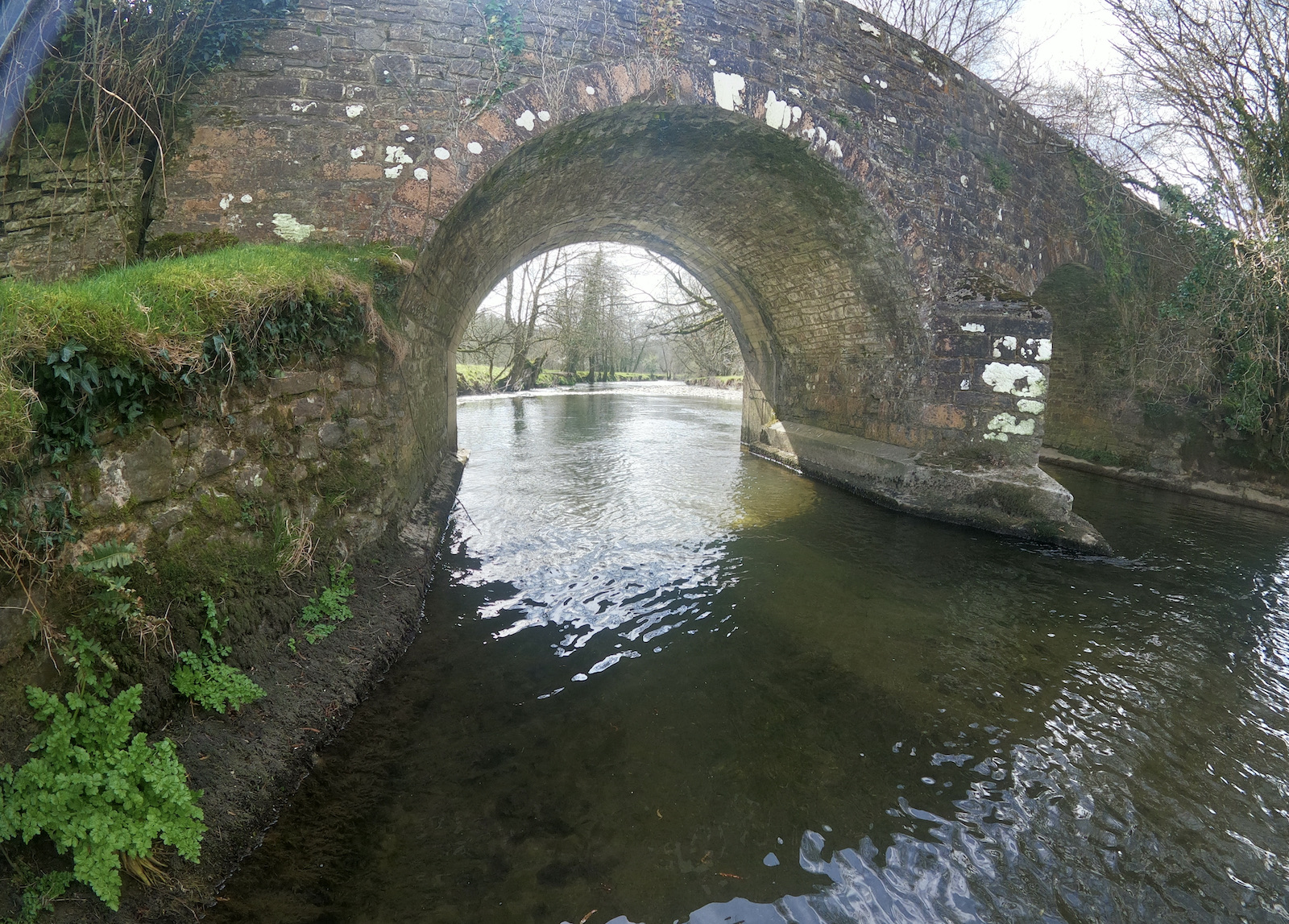 Turning off the busy main road I follow a narrow lane flanked with primroses and fresh green growth. Several old farmsteads are nestled in the valley and it is exciting to be exploring new ground even though it is less than 10 miles from home. I park close to the bridge and walk up to take a look at the clear waters below as the sun shines into the deep clear water.
As I set up a light-weight nymphing outfit buzzards circle high above silhouetted against a blue sky with high white clouds drifting in the brisk westerly wind. I walk slowly up river searching the deeper runs and riffles with a pair of weighted nymphs. It is a delight to be out wading in the cool water and I am sure I will hook at least a couple of small wild browns before the morning is out.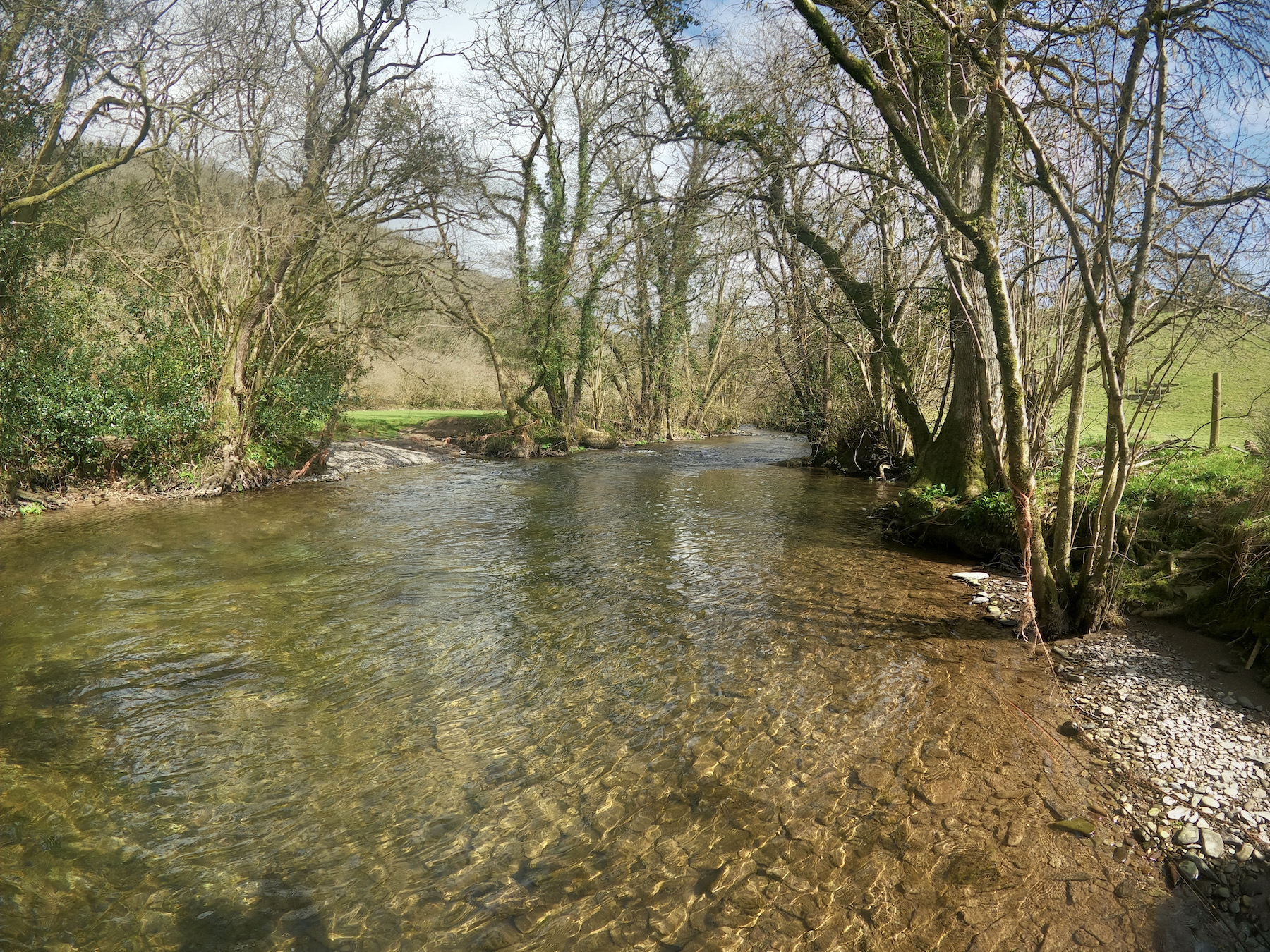 I flick my flies searching the water exploring each run and riffle. Dippers flit up and down the river, pheasants take off in alarm as I push up through the valley. A sudden movement catches my eye as two deer gallop across the field opposite entering the river fifty yards above where I am  fishing. For a moment they stand transfixed in mid river before dashing away in a flurry of spray to disappear into the woods.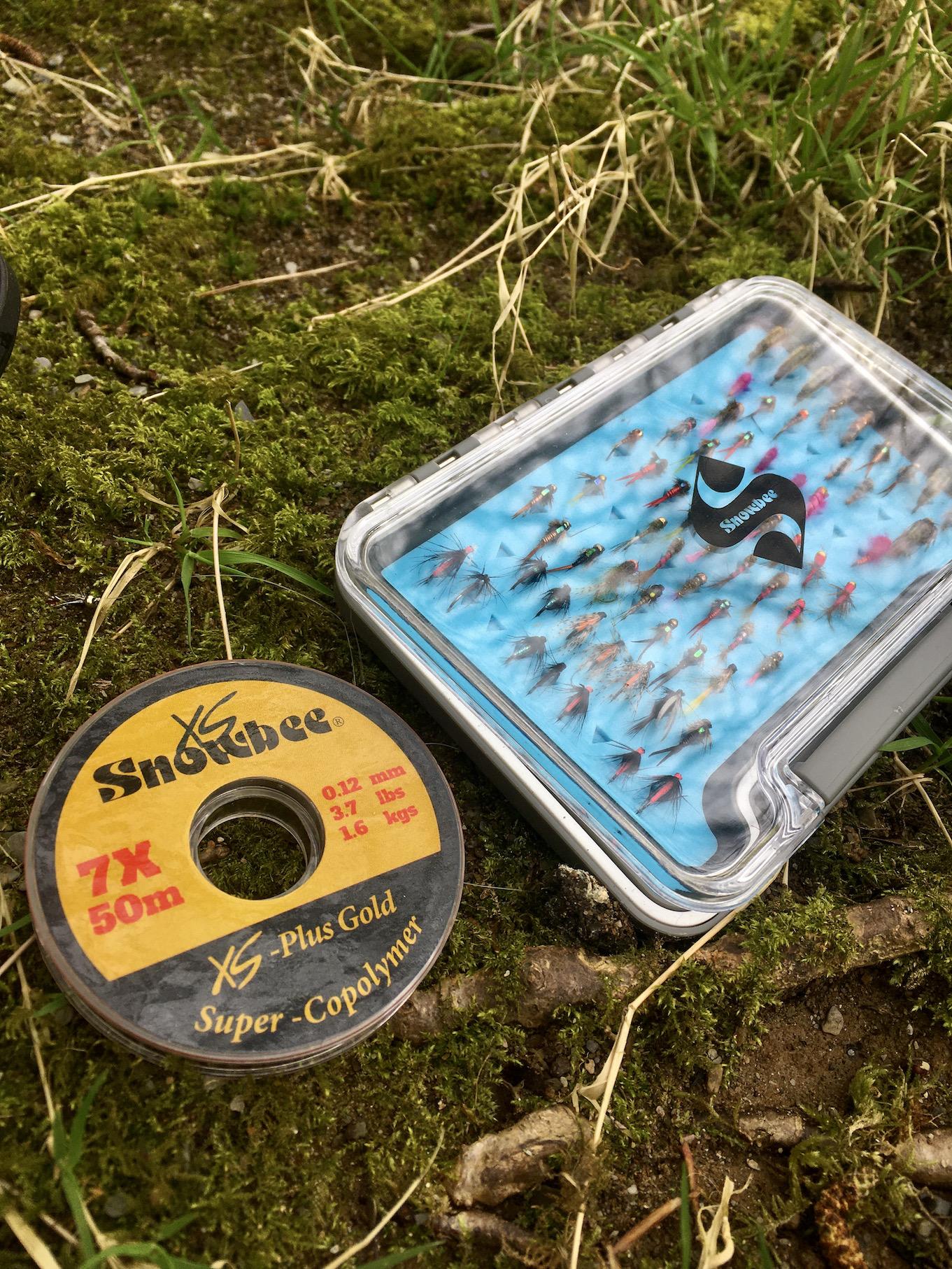 The tree fish steal a couple of flies whilst the trout are elusive, the morning evaporates all too quickly and I send a text to say I will be an hour late home. I catch a fleeting glimpse of  electric blue as a kingfisher flashes past. The occasional fly hatches from the river. Its' going to be good here in the late spring and early summer. The clocks spring forward tonight and lighter evenings beckon.
As I return to the van a skien of Canada geese fly-overhead their distinctive call echoing across the valley. Half a dozen buzzards are riding the thermals.