A mild August Sunday morning with a hint of moisture in the air, a light South West breeze bringing clouds from the Atlantic. The river was looking healthy, fairly high yet clear as morning sunlight occasionally broke through the lush trees that overhung the river.
            It was only a short session but good to be wading in the cool water as I searched the river working my way slowly upstream. I was fishing a large bushy dry fly tied by Nigel Nunn
https://www.nigelnunnflies.com beneath which was tied a small copper head nymph. I tempted a couple of small wild browns on the nymph and had a few splashy rises to the dry that I failed to hook.
            A good sized trout rose to the dry fly and I failed to connect so marked the spot and decided to have a try as I came back down river. I fished up covering a few likely spots with just the dry but failed to rise anymore fish.
            I decided to try once more for the good fish I had risen earlier without connecting. I walked back and climbed into the river at the bottom of the pool. I worked slowly up flicking the dry fly over promising spots until I reached the place where I had raised the trout earlier. The fly floated on the river and brought a splashy rise that I again failed to connect with.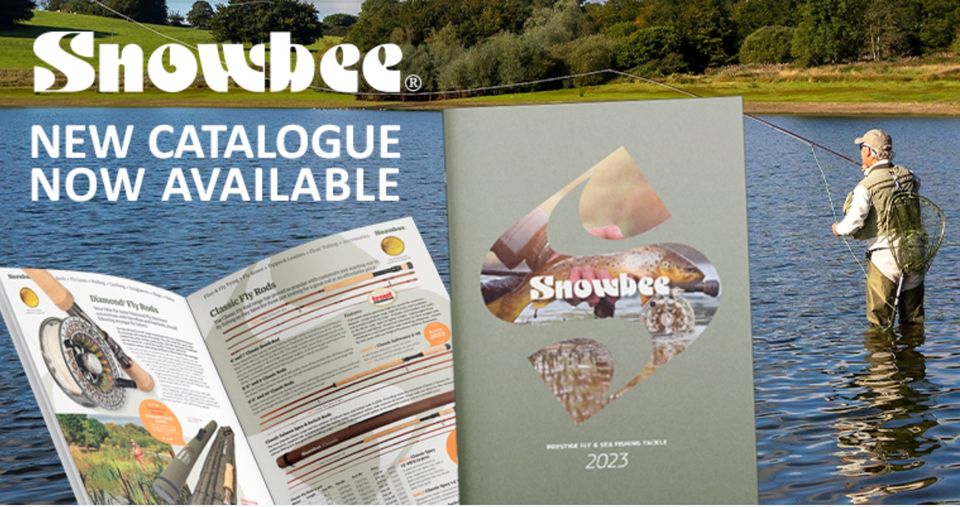 I decided upon a few minutes searching deeper with just a small jig headed nymph pattern, I leant back against a tree as I changed flies.
            I wrote earlier this summer about how we go fishing to make memories and the next few moments are one of those captured memories to treasure.
            As I prepared to flick the nymph into the river there was a flash of vivid electric blue as a kingfisher flew past just a rod length away. Whilst only fleeting the sight will linger in the minds eye for years to come. Downriver a movement caught my eye and I stood stock still as a heron and watched transfixed as three otters moved upriver along the far bank. I watched as they negotiated the tree roots, twisting, amazingly agile in the swirling water, scurrying in and out as they moved oblivious to my presence.
            After they had passed I wandered if it was worth casting a line? I flicked the small nymph and watched the tip of the fly line as the nymph sank into the deep water. The line twitched, I lifted the rod and a trout pulsed at the lines end. Eight inches or so of crimson spotted perfection. I admired my prize briefly before slipping the barbless hook and releasing into the cool clear water.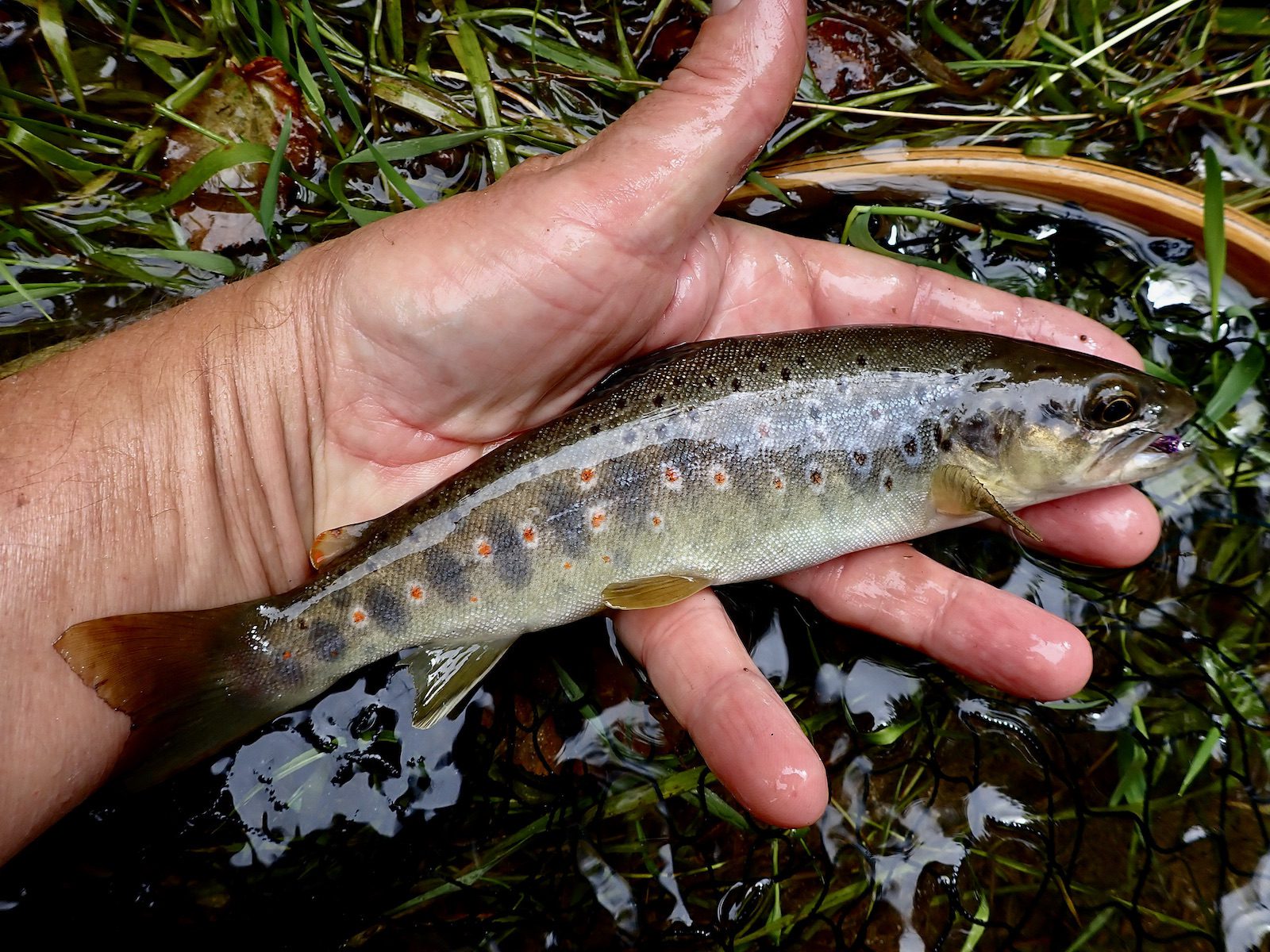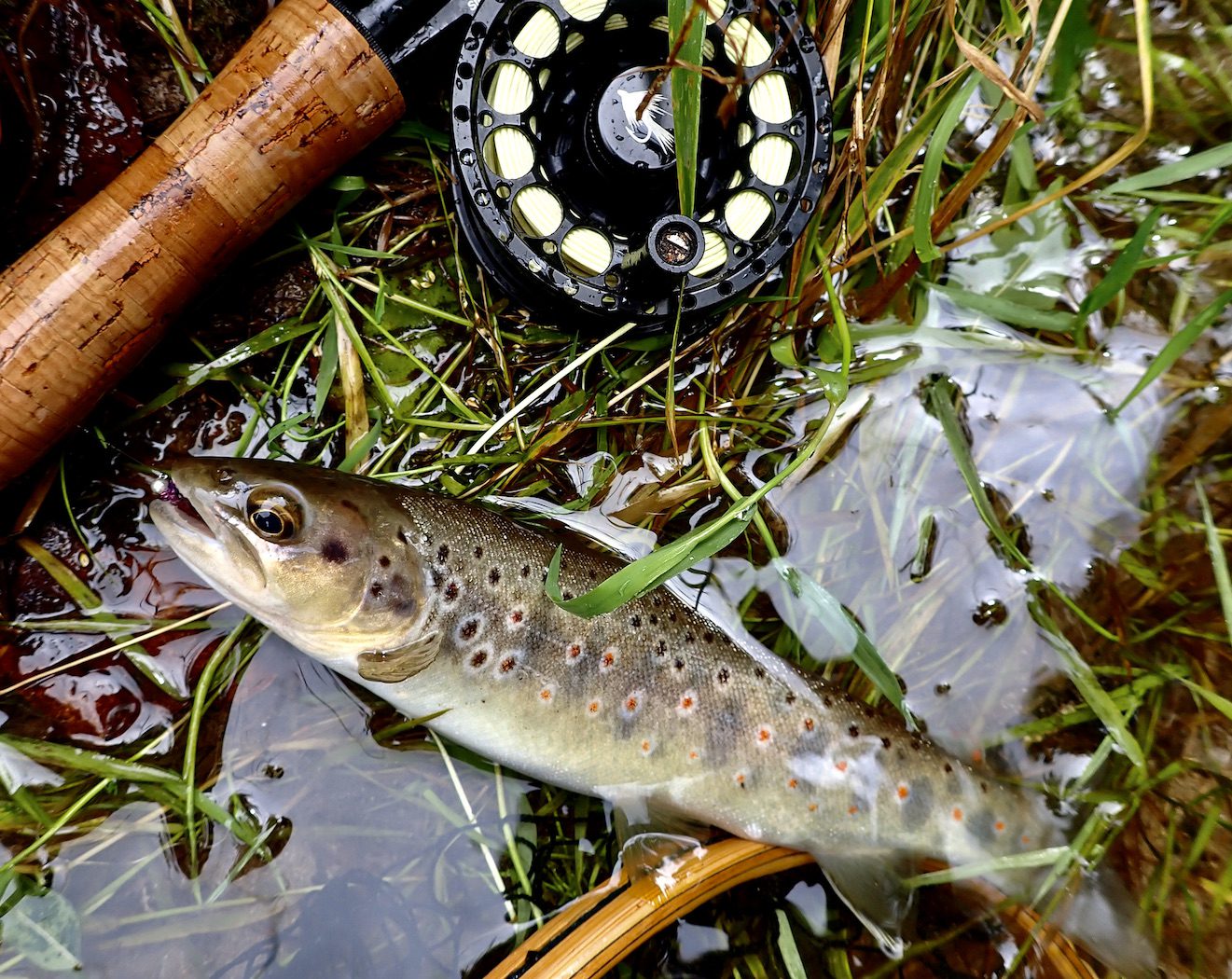 It was time to go home with more memories made at the water's edge.