Many thanks once again to Martin Turner for his latest report from the North Devon match Group.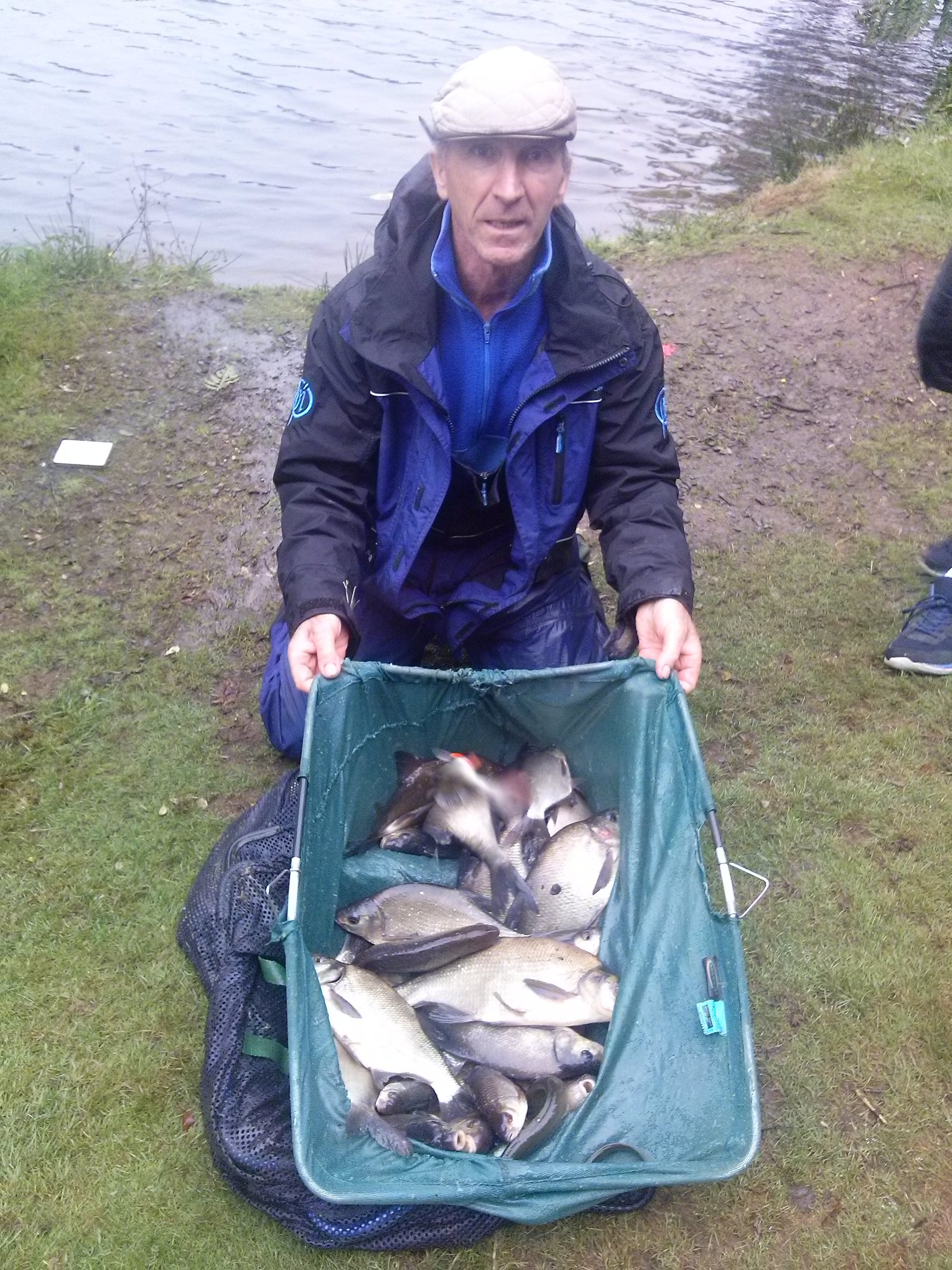 1st Martin Turner  38lb 1oz
2nd John Lisle 35lb 1oz
3rd Paul Elworthy 29lb 10oz
4th Neilsen Jeffery  26lb 7oz
5th Stuartshelly Burridge 13lb 11oz .
Conditions proved to be challenging for the 12 competitors, driving rain made fishing uncomfortable, despite this some good nets were taken. Martin came out tops with a net of sizeable skimmer ,roach and hybrids from peg 4 on the roadside. He took most of his fish on caster on the long pole over hemp and groundbait in 15ft of water. John took 2nd spot with a feeder caught net from peg 12 on the grass bank at the end of the dam. Johns, mainly skimmer net, fell to pellets and corn. Paul had a slow start on peg 3 but eventually caught 20 skimmers plus some big eels on the cage feeder on maggot for third just pipping Neilsen who's 4th place on the windswept dam peg 10 of also included a large eel and some lovely rudd.