Combe Martin Sea Angling Clubs annual fun fishing event on Ilfracombe Pier always brings plenty of smiles and this year was no exception. The title of the event explains what the day is all about nothing too serious just a few hours fishing with the chance to meet fellow anglers and special guests. The event focuses on young anglers so the competition is geared towards under 16's accompanied by a responsible adult.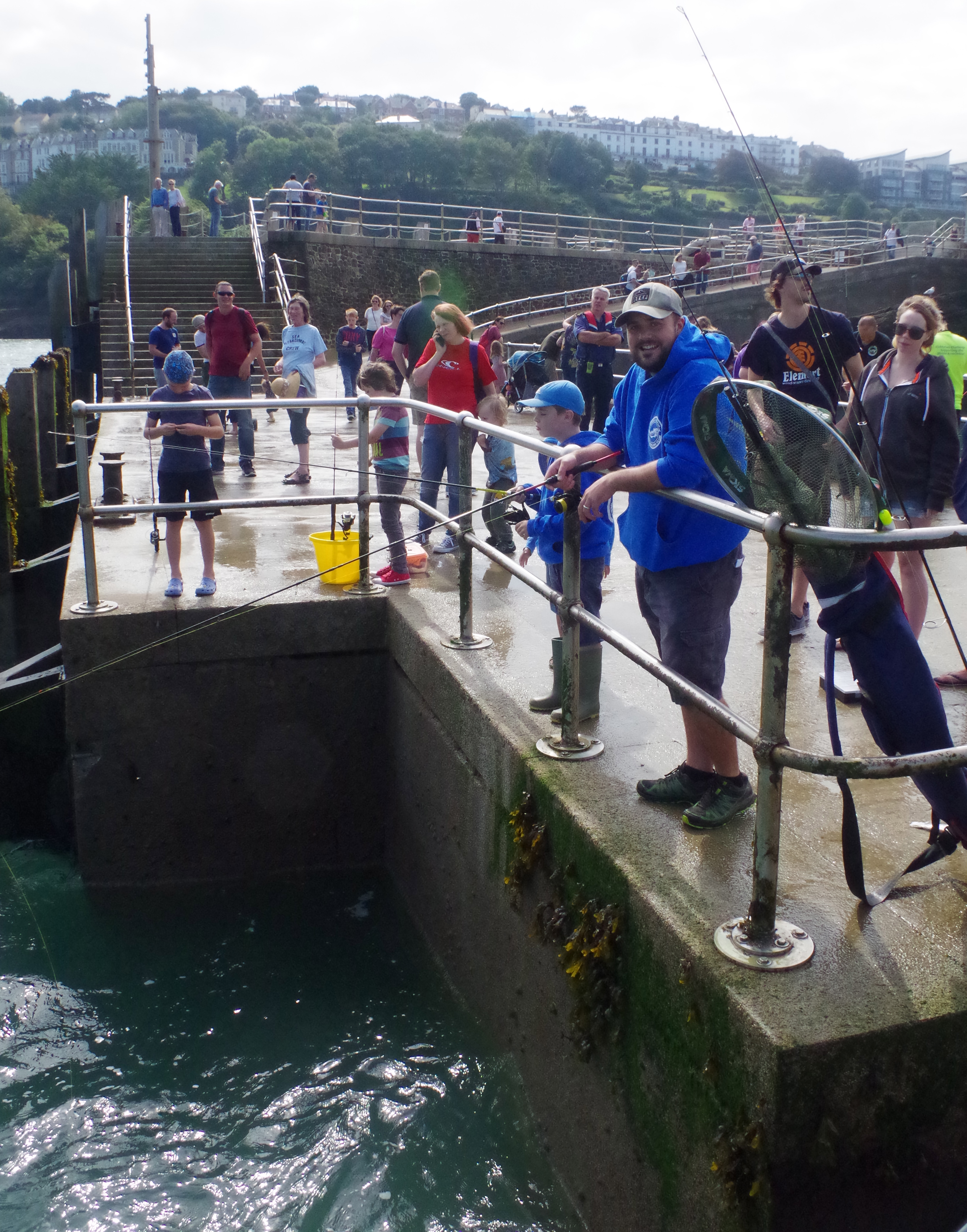 This years guests included Dominic Garnett who writes a regular column for the Angling Times and works with the Angling Trust to promote angling. https://dgfishing.co.uk/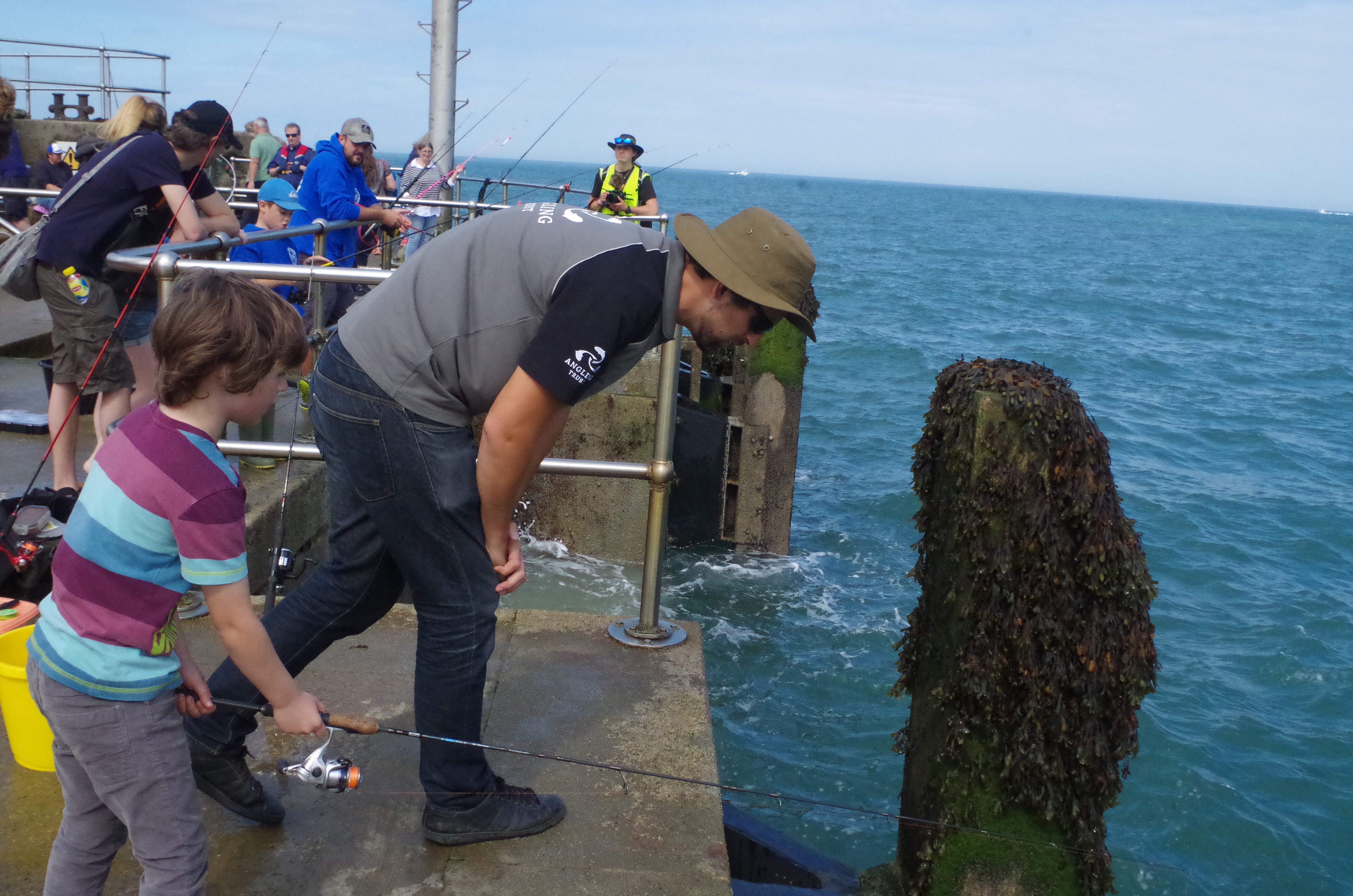 (Above) Dominick Garnett gets involved coaching young anglers
Steve Dawe is an all round angler who has a particular interest in species fishing and is raising funds for the Stroke Association.
In January last year he started a fund raising challenge to catch 52 species of fish in a year and has surpassed this already landing his 64th species during this years event, a rock goby.(Below)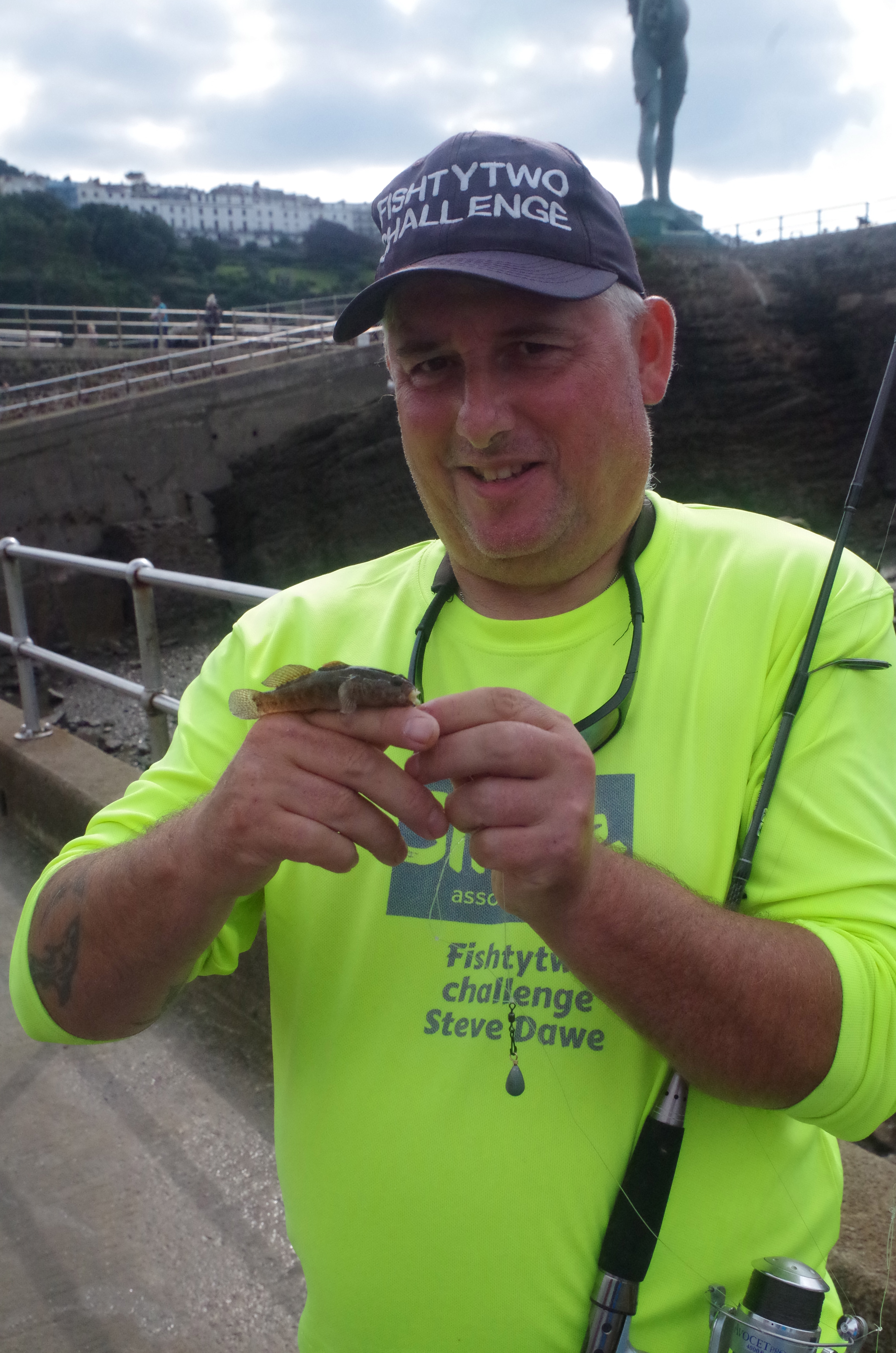 (Below)The Coastguard raised awareness of the need to take care at the waters edge  offering advice to all who attended.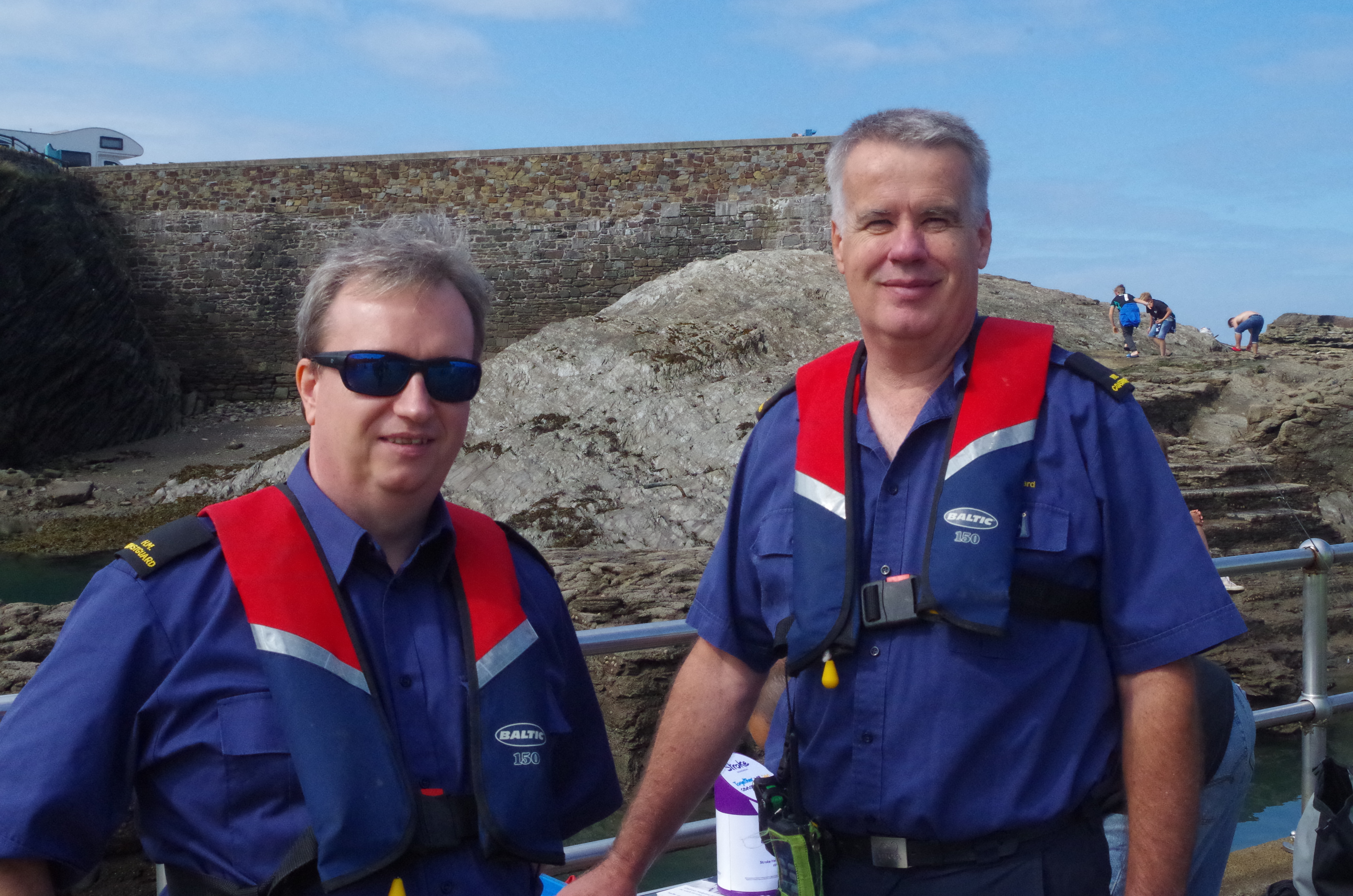 (Below)Ilfracombe Aquarium were at hand to identify any rare species caught and also hope to obtain specimens for the aquarium.
http://ilfracombeaquarium.co.uk/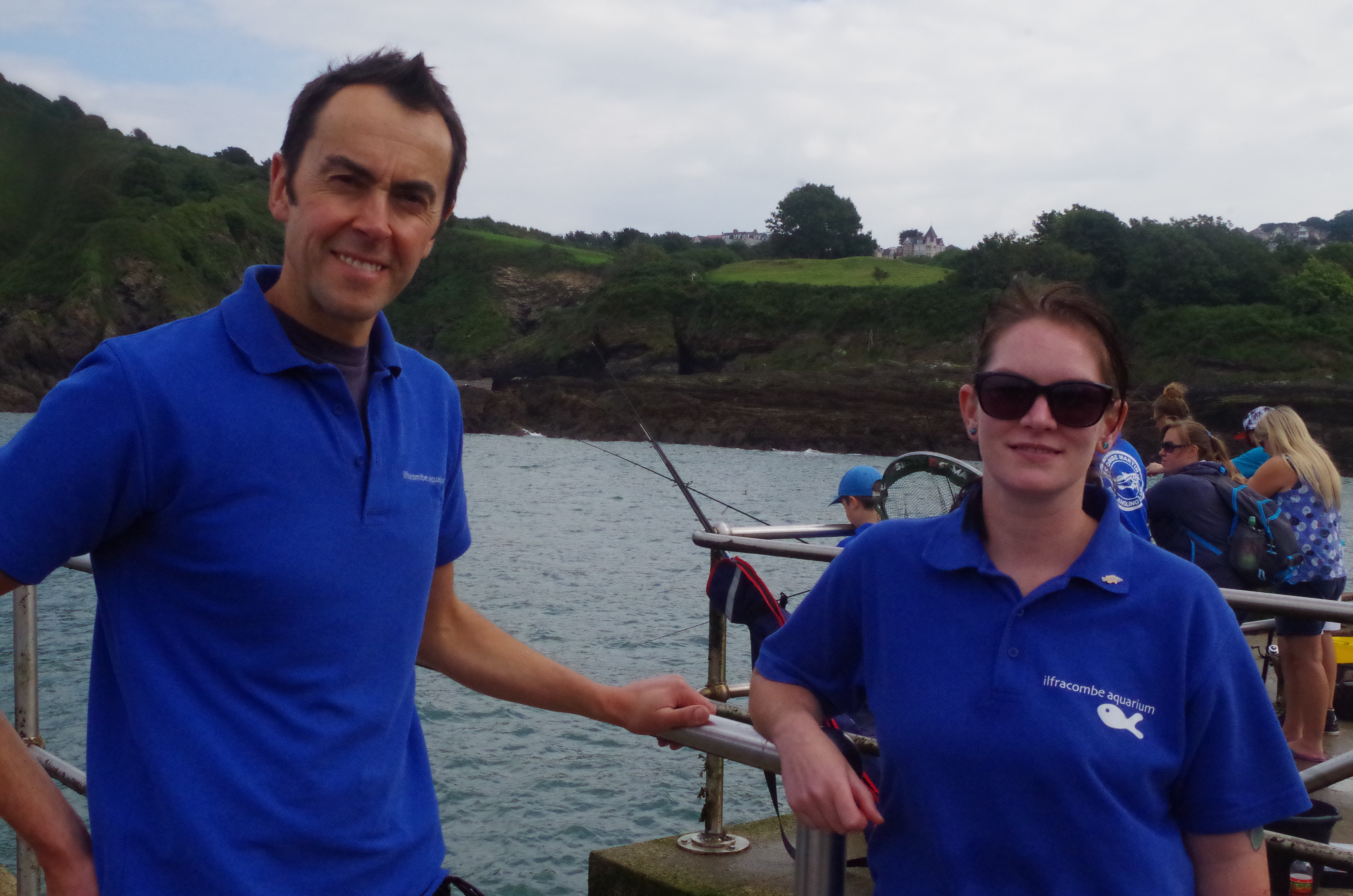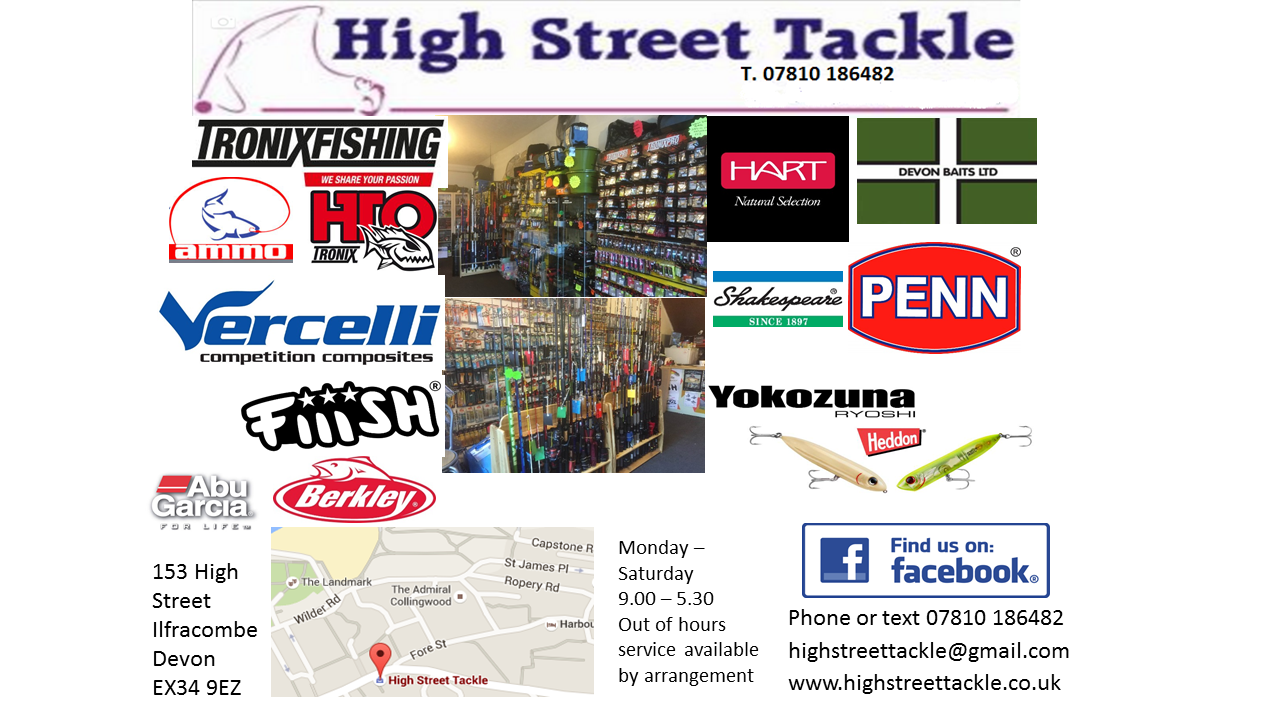 High Street Tackle kindly sponsored the event with an array of prizes presented to the winners.
Fun Fish rules were – To reduce tangles CMSAC suggested 1 rod with 3 hooks, Barbless hooks preferred but not compulsory.
The top prizes were for the anglers under the age of 16 with the most points.
Points awarded: – 2 points first of each species, 1 point for second of each species.
Prize for longest fish – Lyn Wilson  garfish – 57cm
Prize for heaviest fish –  Lyn Wilson – garfish 9oz
Family prize for most points – A Family Ticket for Ilfracombe Aquarium -The Welch family with 51 points
Ross Stanway won the adults section with 16 points and was presented with a signed copy of Dominick Garnetts book Crooked Lines
Winner of the event eight year old Effie Welch (14 points) received an LRF rod, reel and line
2nd  – Charlie Stanway  11 points
3rd – Solomon Welch   9 points
4th – Ben Clarke 8 points    Joshua Jeffery 8 points
5th – Phoebe Dawe – 5 points    Jordan Choules  5 points
This years event was once again a success with a really friendly atmosphere and plenty of fish caught to give the young participants encouragement. One of the events main targets is to introduce young people to a pastime that can provide a lifelong interaction with the environment as Dominick said to me if we recruit one young person into a life of fishing we have been successful.
The below pictures give a view of the event that is made successful by those who take part.