Its great news for Fly Fishers at Wimbleball Fly Fishery where the season has been extended until the end of November. Its been quite a season with the quality of the fishing surpassing expectation during a difficult year for trout fishing. Throughout the season anglers have enjoyed sport with tail perfect hard fighting rainbows and wild brown trout.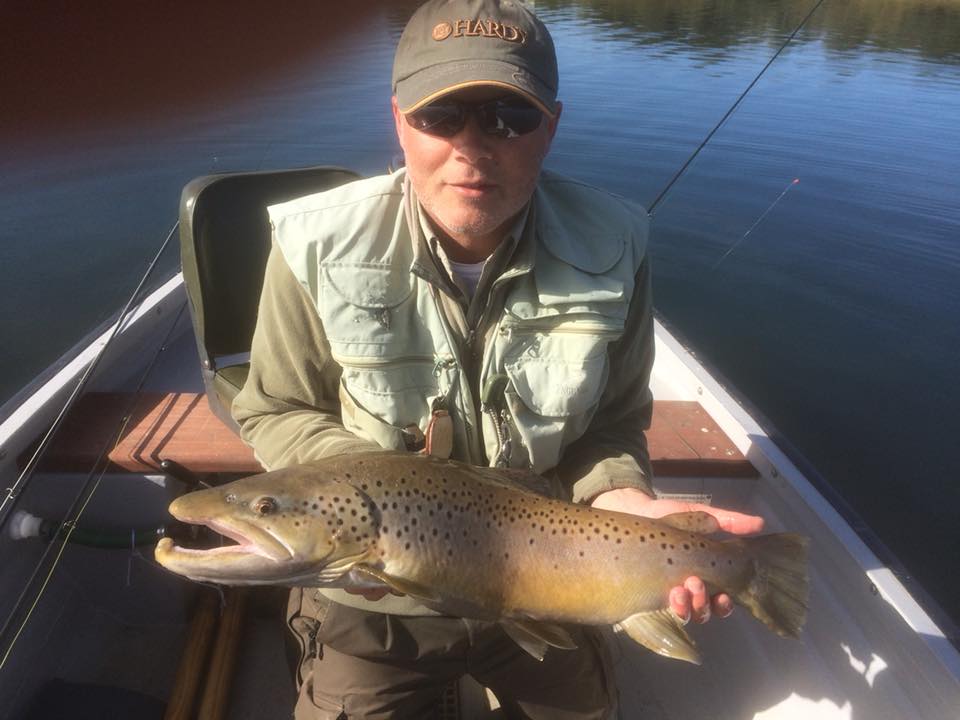 (Above)The 2 browns caught by Duncan Kier, the smaller one from Upton arm and the larger from Bessoms.
See recent comments from visiting anglers below.
Friday John Hern and boat partner bagged up on the boat and had double hook ups in the process
Duncan Kier and boat Partner had 11 fish to the boat which included a 5.5lb and a 8.5lb Brown.
The Withers, Father and 2 sons, caught 17 fish from the bank at Cowmoor of which 6 were browns.
An excellent evening fishing on Bessoms yesterday. Despite the cold wind, there were 5 anglers. Fish rising, fry being chased, rods bending. I had to pull myself away after taking 2 well sized rainbow trout whilst missing others. Before fishing, I'd read that the "Clifton" used to be the fly of choice. I quickly tied 2 and can say, yes, they work. Savage takes. The smaller version was more successful! Size 12, very short black zonker wing, chartreuse tag, peacock body, red seal fur on the head with a little UV. Wish I had more. Suggest a minimum of 9lb 12′ leader. Steady retrieve with lots of pauses. A big thank you to Mark and Trudi.
"Today was my day on the bank at Wimbleball and what a day, lovely wild Brownies and scintillating top water sport with super fit, super fast full finned Rainbows taking me into the backing, a C&R ticket allows you to keep two for the pot then go barbless and shake em off.
Check it out I can't recommend it enough…..Chris"
"Great day yesterday for Mike Stone and boat partner they had 24 fish to the boat drifting right down the middle of the narrows towards Bessoms."
"Storm Ali and it's leaden sky's didn't stop Ian and myself enjoying superb sport from the bank at Wimbleball today, these rainbows coupled with wild browns were eager to take our offerings, fish were moving close to the bank just as the clean was meeting coloured water disturbed by the gale force wind!"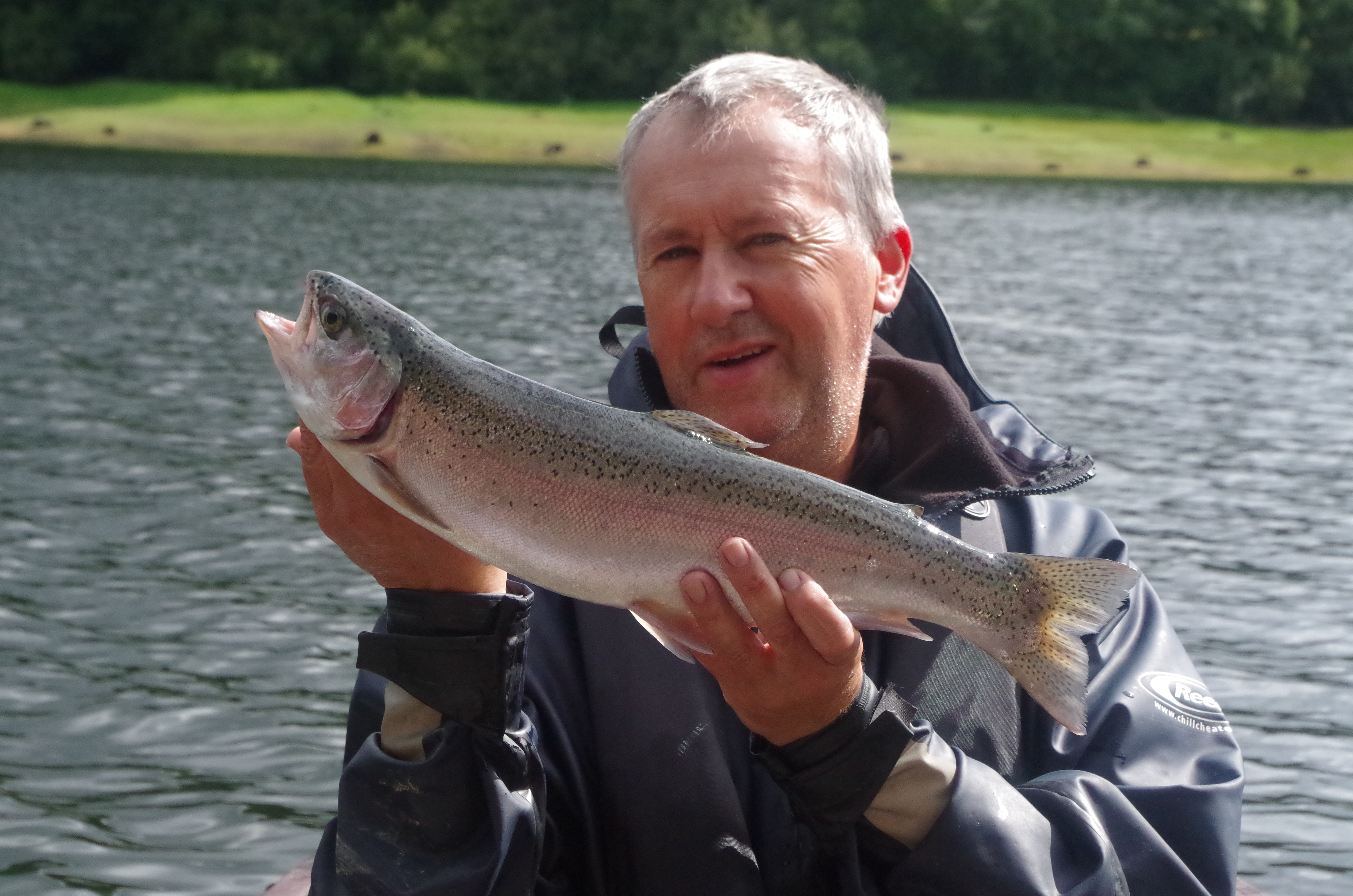 I visited the lake back in March and hope to return once more before the close of the season on October 31st. Late in the season trout often feed on fry so lures can once again prove effective as can daddy long leg patterns and nymphs.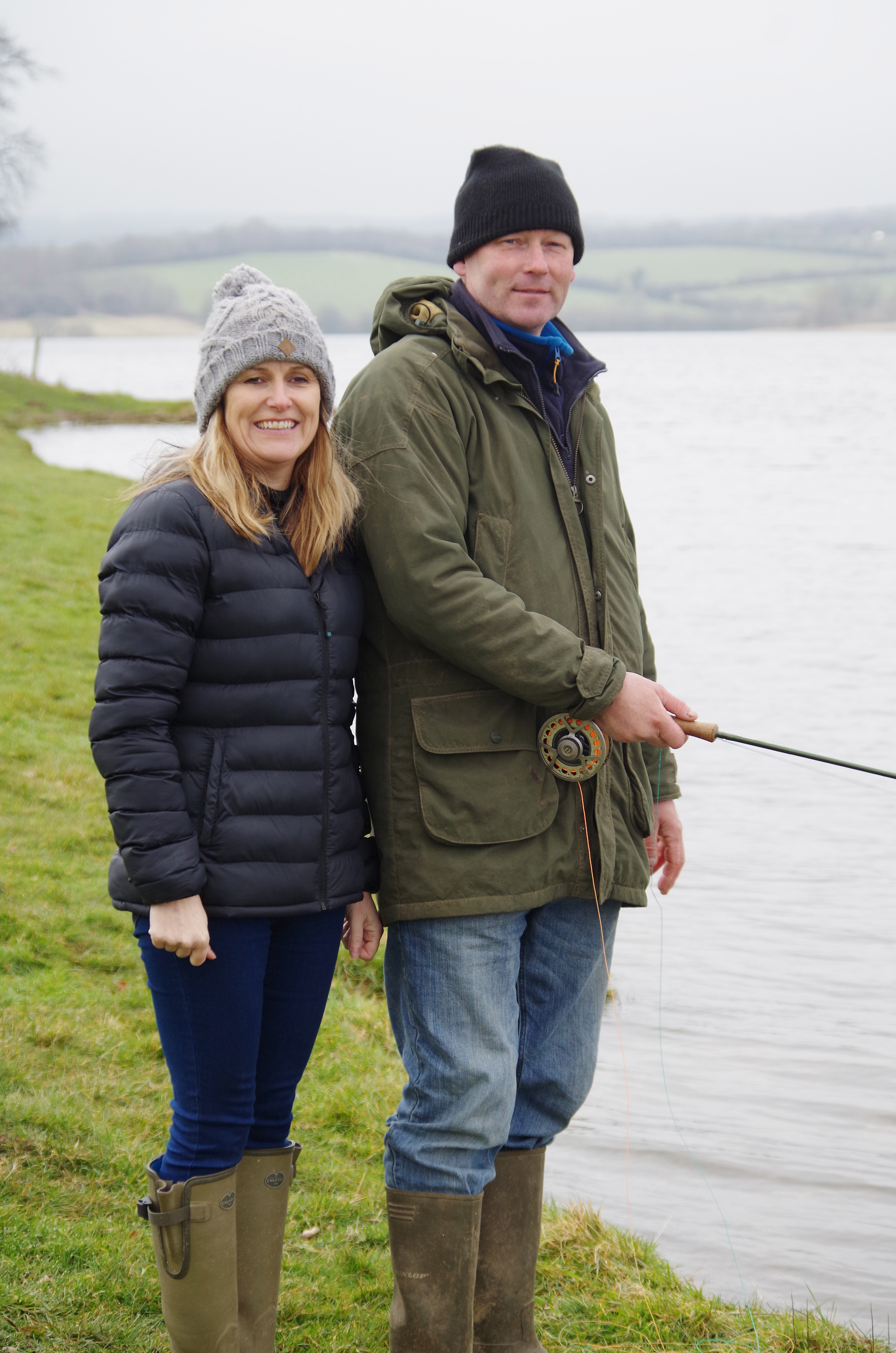 For all fishing information please call Mark on 07758561412
Facebook: Wimbleball Fly Fishery
Email: [email protected]