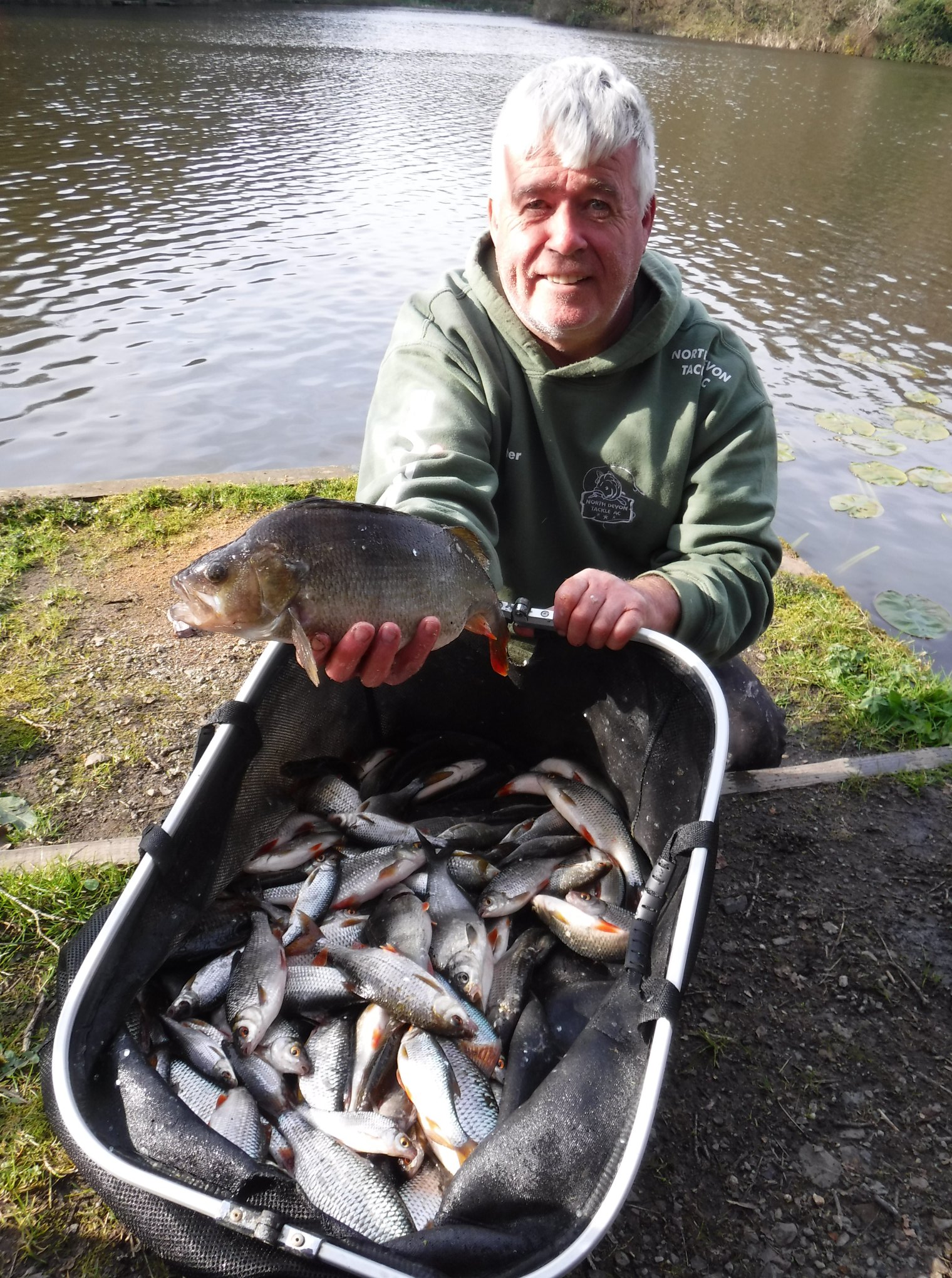 Match 3 Results
Jennetts Reservoir 7/4/19
Despite a chill in the air & an easterly wind, the lake fished well on the whole. Unfortunately the bigger bream did not show, but it was roach a plenty for most.
Winner on the day was Simon Poynter who put 40lb 10oz on the scales, fishing the pole at 11mtrs on the deck and deep shallow.
Top 5 on day:
1st Simon Poynter 40lb 10oz
2nd Norman Martin  36lb 3oz
3rd  Kevin Wilston 22lb 4oz
4th Peter Seward 19lb 14oz
Joint 5th
Barry Lee 19lb 6oz
Gord Maeers 19lb 6oz
NEXT MATCH Sunday 5th May Oaktree (Top Lake)