FISH OF THE WEEK WINNER 12TH APRIL IS…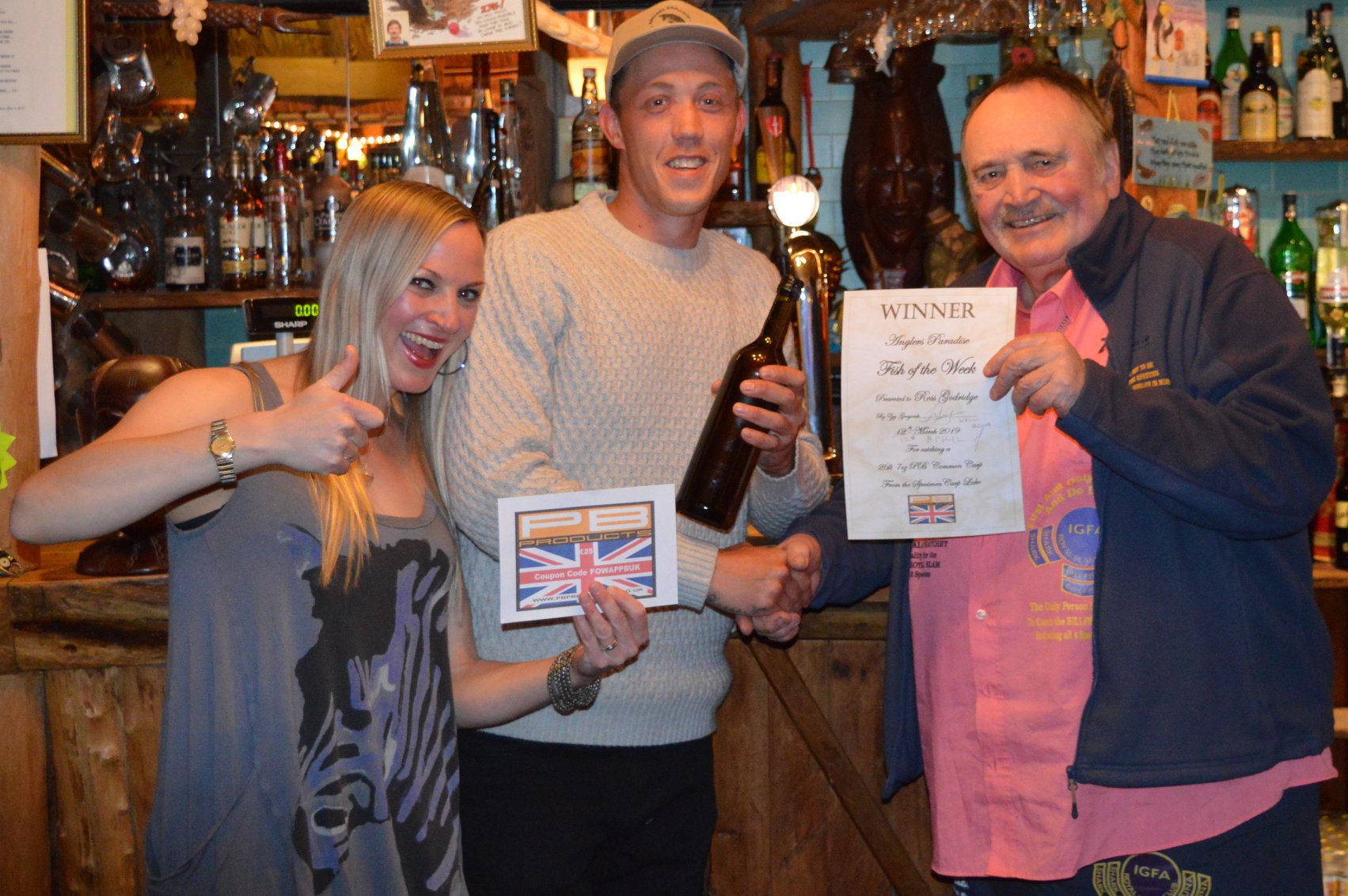 Ross Godridge 30, from St Stephen in Cornwall, who caught a beautiful personal best 26lb 7oz Common from the Specimen Carp Lake.
Ross's story –
"I've been wanting to come to AP for many years, and my partner made it happen for my 30th birthday treat! I caught this beautiful 26lb 7oz Common Carp from the Specimen Carp Lake, beating my personal best, using a bit of pop up sweetcorn surrounded by hemp and sweetcorn it went roaring off into the reeds an put up a brilliant fight before landing it on the bank!
I'm truly over the moon with it! My stay at AP has been incredible to say the least, it would be such a personal achievement to me to win fish of the week I've put in so much effort, and certainly reaping the rewards with this one, thank you to everyone at AP. Will definitely be back again!"
WELL DONE ROSS – STUNNING FISH!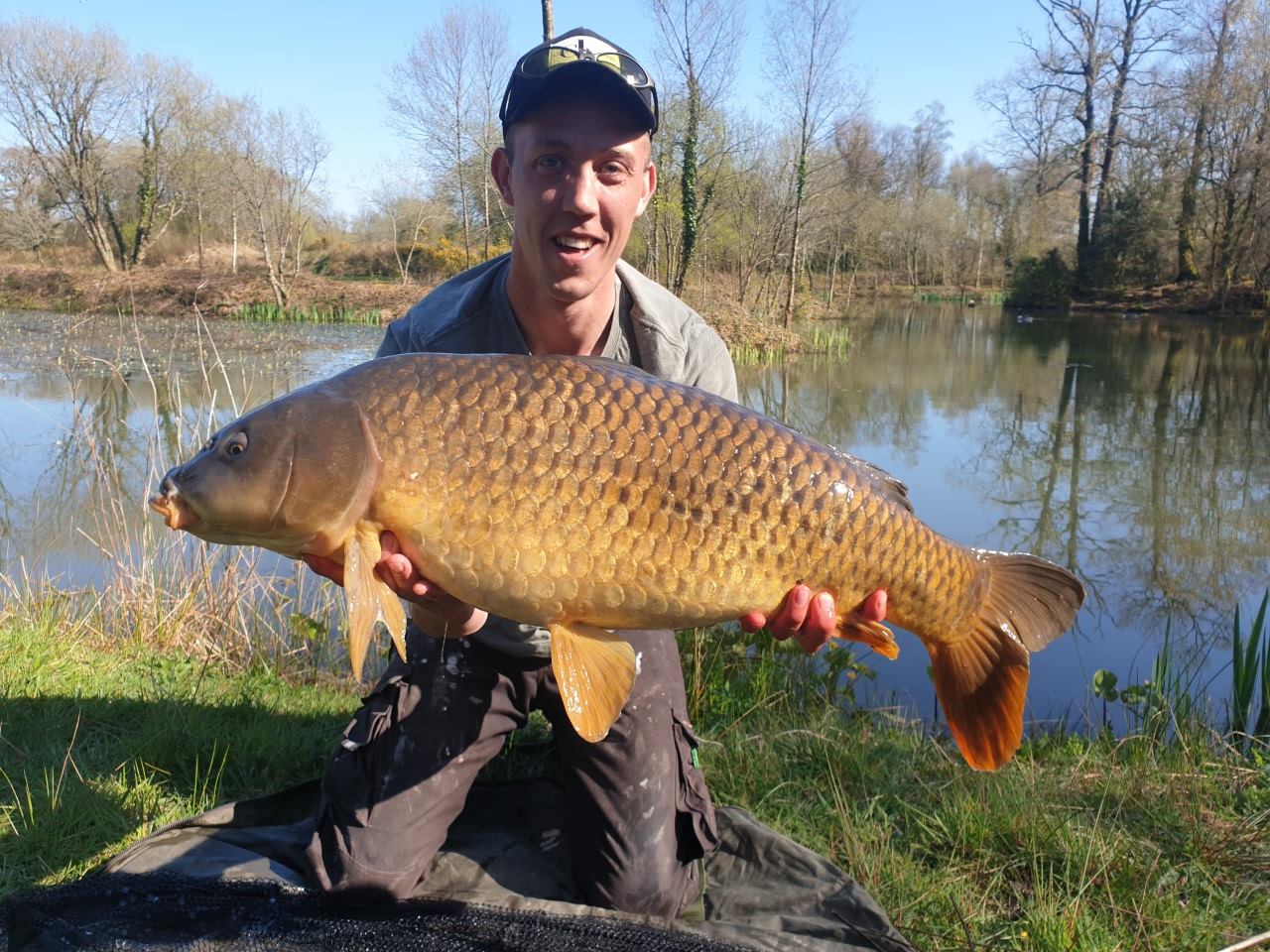 Here he is with his winning Fish and being presented his prizes by Zyggy and Zenia with special thanks to PB PRODUCTS UK.
**FISH OF THE WEEK IS SPONSORED BY PB PRODUCTS UK – GREAT TACKLE – GREAT PRODUCTS**