Located at Gammaton Reservoirs ( 2 four acre lakes) .Annual membership £170. Members can keep up to 6 fish a week.
Day tickets £20 (3 fish) available from Summerlands Tackle, Westward Ho! & Tarka Country Pursuits , Torrington.
Membership enquiries to Mike Ball 07899 742757 . Email : [email protected]com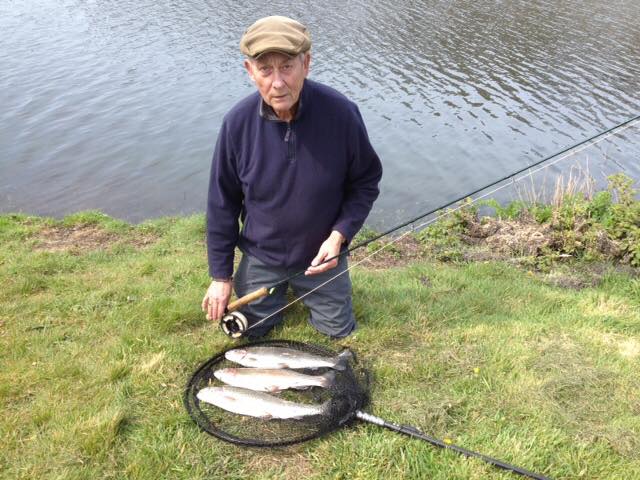 (Above) Limit bag for day ticket angler Richard Penton. Not bad for £20 & the option for catch & release on the lower lake if you want to carry on fishing after you've got your 3 fish.