Ian Northey who caught this beauty – a 28lb Mirror from our popular Day Ticket Venue Anglers Eldorado Bottom Cat and Carp Lake.
He's now the new Carp record holder as it's the biggest to date from this Lake!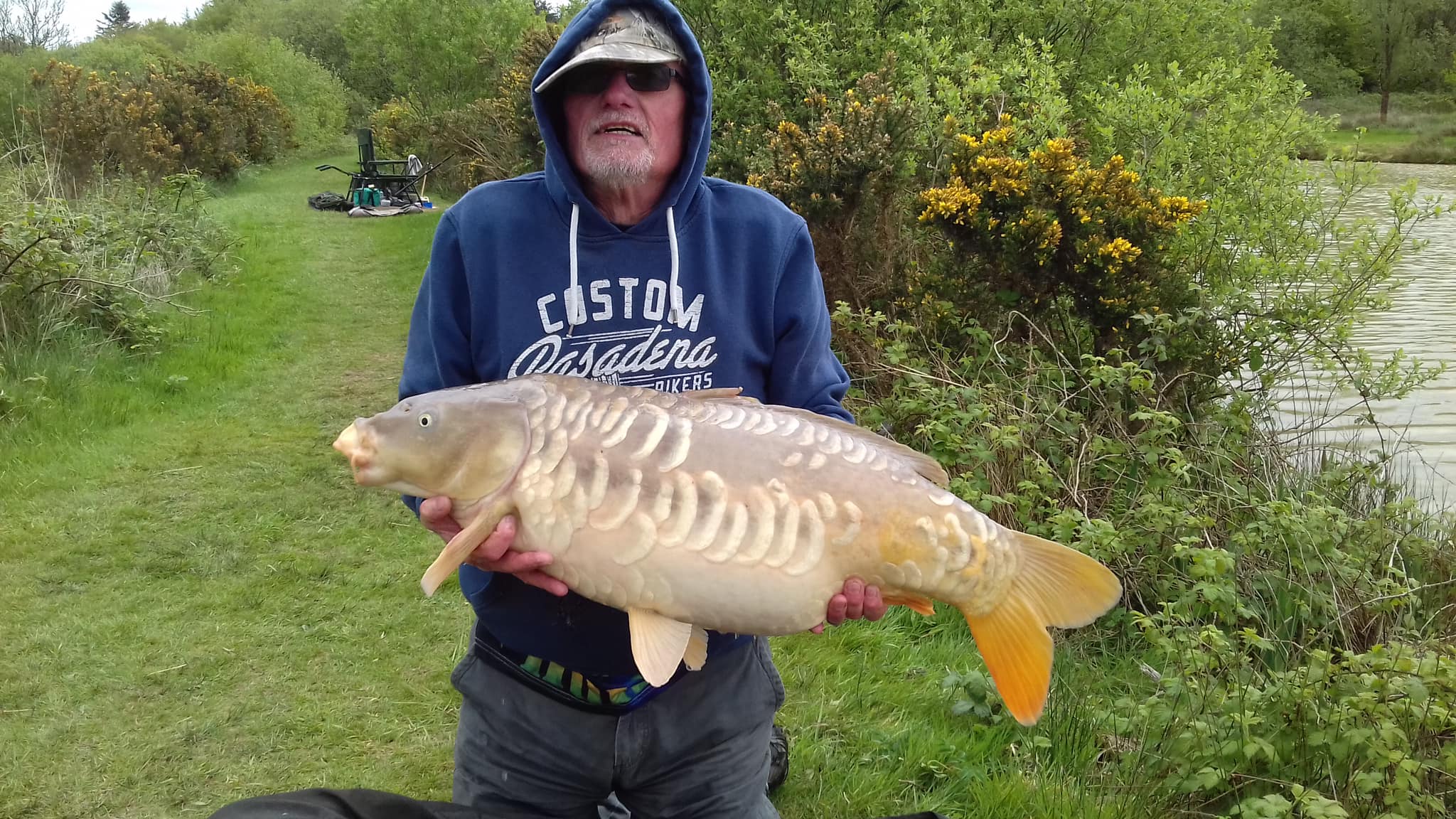 (Below) Congratulations to Paul Dunstall who caught a personal best 56lb 8oz Catfish from the Main Carp Lake.
Paul caught the monster Wels Catfish on a 15mm Krill boilie.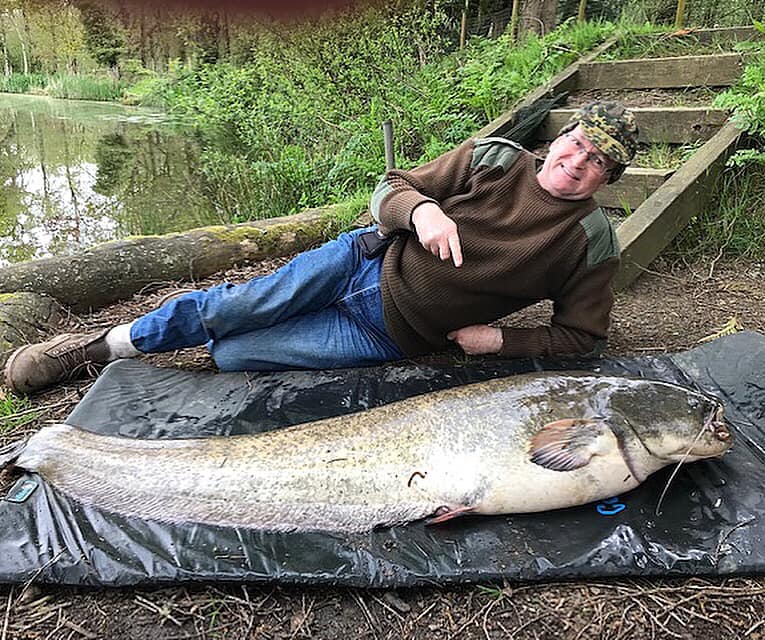 (Below) Matt Hayes with a beautiful and rare 5lb Koi Orfe.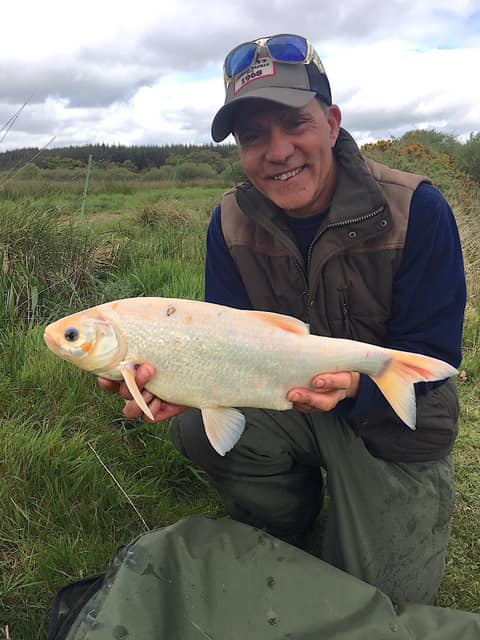 (Below)FISH OF THE WEEK WINNER 3RD MAY IS…
Ben Gregory who caught a personal best 5lb 8oz Golden Tench from the Specimen Tench and Orfe Lake.
Ben's story –
"I'd already had quite a good day on the lake having had 13 Tench and 1 Barbel. However despite my friend Mitchell's pleads to leave because it was pretty cold, we persisted for another 30mins and I had one final bend in the rod from the lily pads. The biggest was saved to last on a robin red pellet. My new personal best at 5lbs 8oz! It's been a great week, we hope to get back soon!"
WELL DONE BEN – ANOTHER GREAT WINNING CATCH AND PROOF THAT YOU SHOULD NEVER GIVE UP TOO SOON!!
Here he is with his winning Fish and being presented his prizes by Zyggy, Zenia and the lovely Matt Hayes with special thanks to PB PRODUCTS