The latest catches from Anglers Paradise. Warm weather has Brought out the cats and carp!
53lb Wels Catfish from the Main Carp Lake!
Well Done to Paul Fullman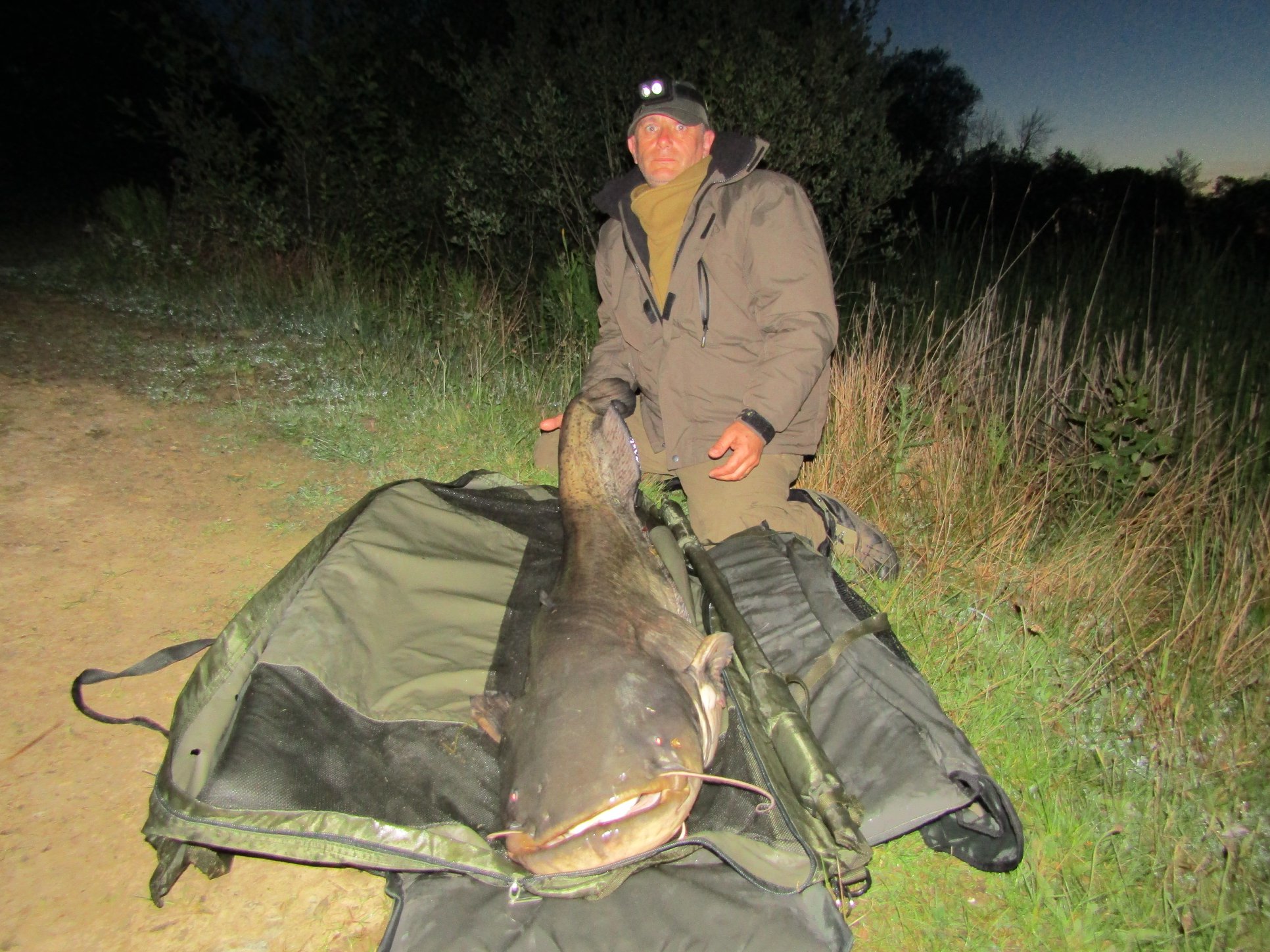 FISH OF THE WEEK WINNER 24TH MAY IS…🐟
Jonny Kitson who caught 8 Twenty Pound plus Carp during his week's stay with us at Anglers Paradise which is pretty amazing angling!! Jonny caught 7 20's from the Main Carp Lake of 22lb 2oz, 20lb, 22lb 13oz, 24lb 7oz, 24lb 10oz, 26lb 6oz, 23lb 10oz AND a 22lb 13oz Mirror from the Kracking Carp Lake making his catches in weight over 163lbs of Carpy action!!
Jonny's story –
"I arrived on the Main Carp Lake on the Tuesday morning and after a couple of laps opted for a swim near Zyggy's roped off area as it was clear there was a lot of fish patrolling the Lilly's opposite. I then started spreading 18ml of Cell in and around the Lilly's. I fished Ronnie rigs with Cell wafters just off the Lilly's and over 2 nights I caught 7 20lb+ carp followed by a 22lb 13oz Mirror from the Kracking Carp Lake. Unbelievable session on an unbelievable lake!!!!"
MASSIVE CONGRATULATIONS AND WELL DONE JONNY – YOUR ARMS MUST BE ACHING FROM ALL THAT HAULING!!!
Here he is with his winning Fish and being presented his prizes by Zyggy and Zenia with special thanks to JRC Fishing.
**FISH OF THE WEEK IS SPONSORED BY JRC FISHING – THE MAKERS OF GREAT CARP TACKLE**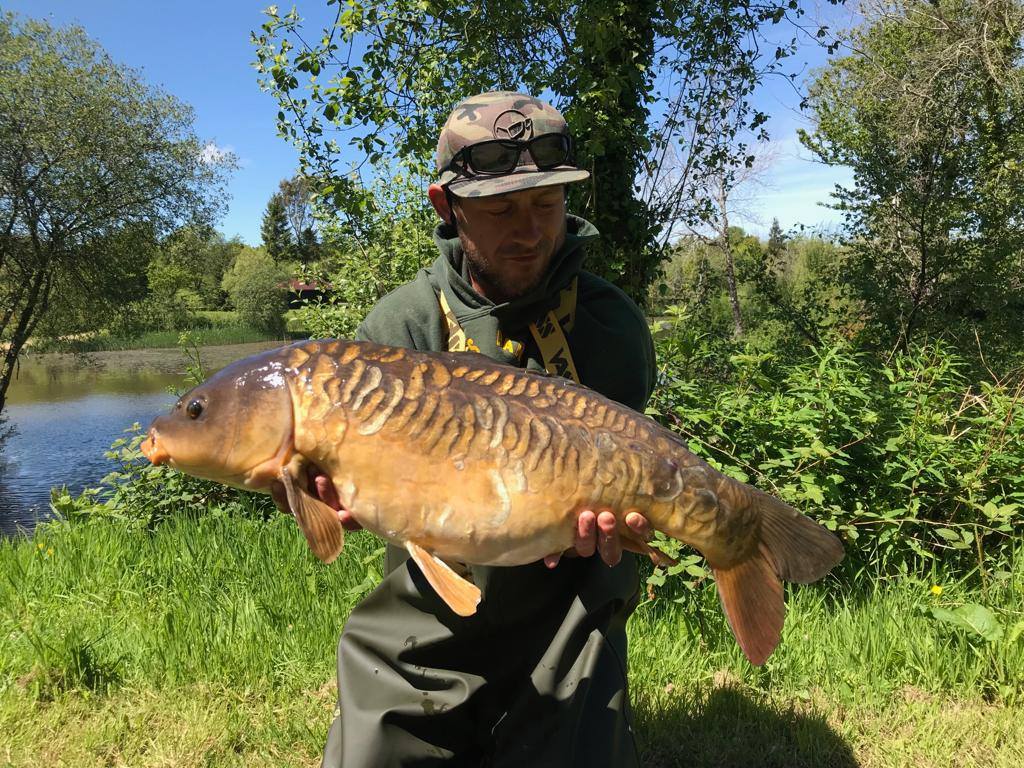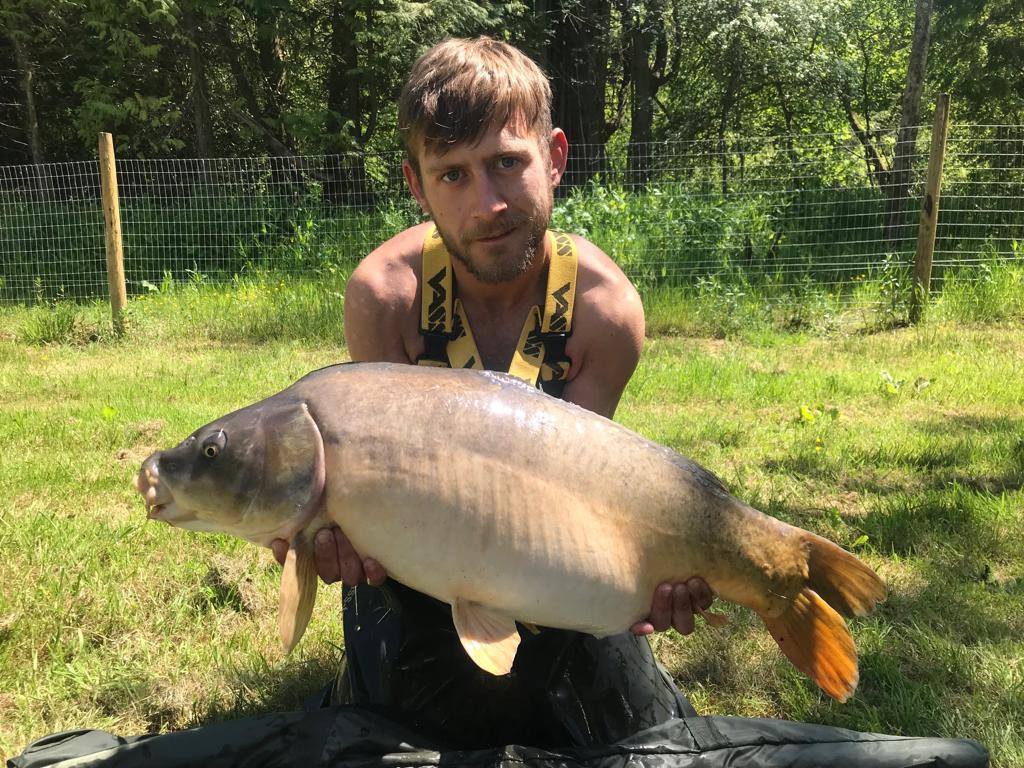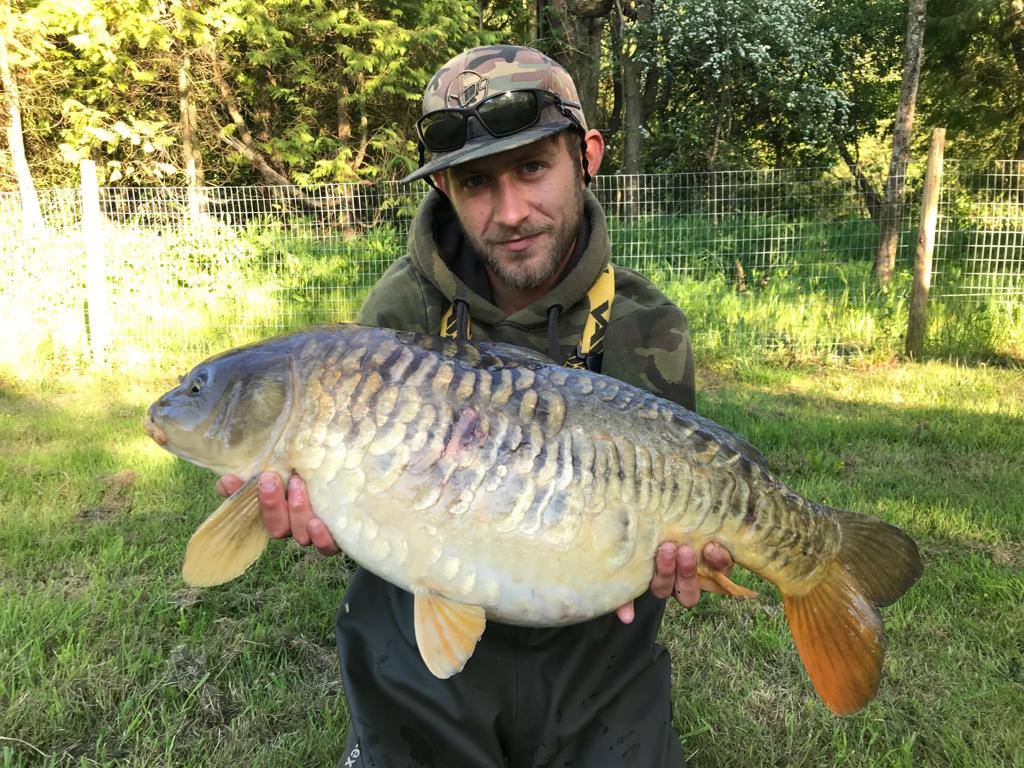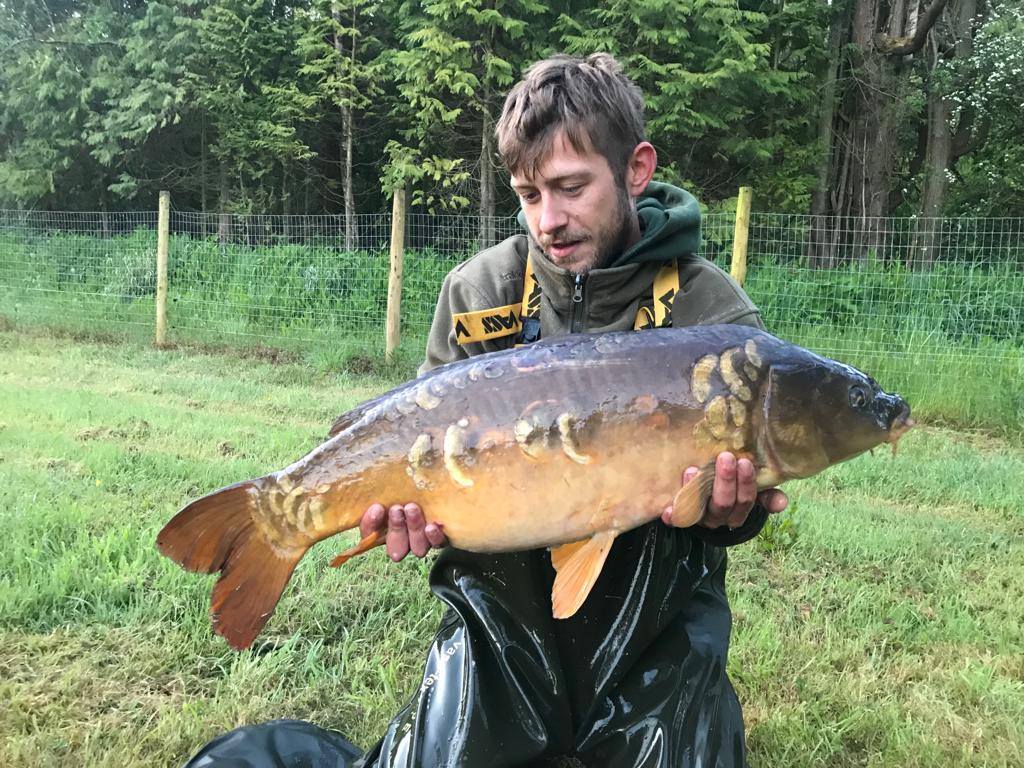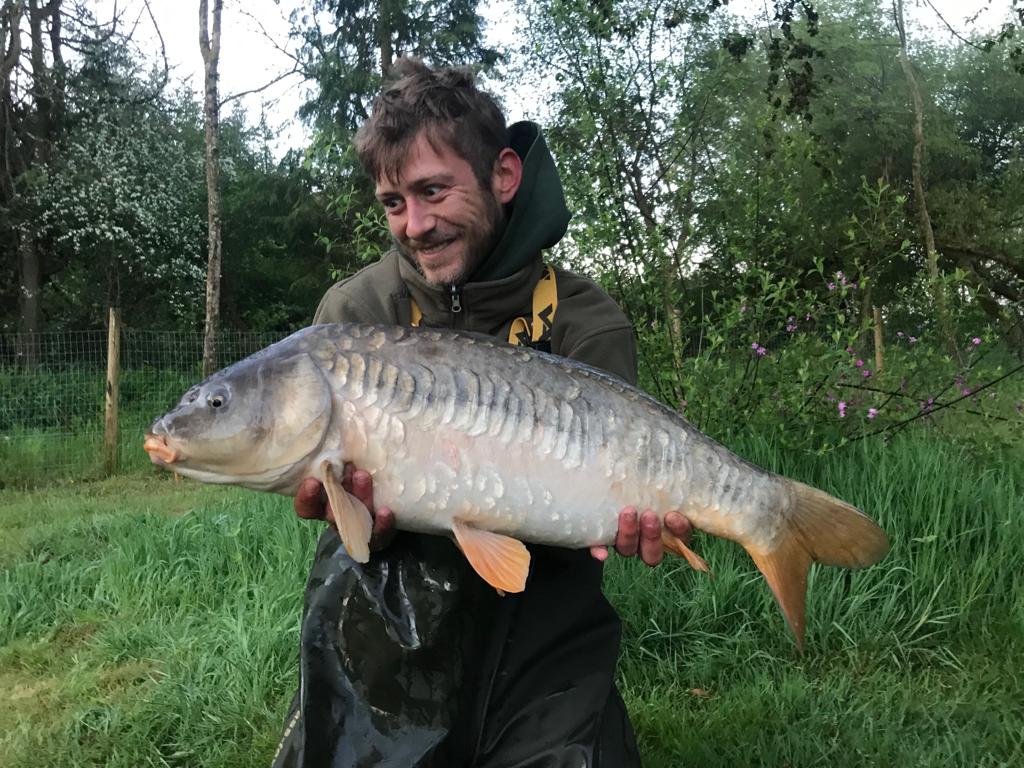 CATS AND CARP ARE ON THE FEED!
Michael Pearson from Notttingham did very well on his annual holiday trip to Anglers Paradise. Not only did he catch Catfish of 53lbs 1oz and 52lbs 4oz from our day ticket Specimen Cat Lake but he also caught a lovely 24lb 9oz Leather Carp from the Main Carp Lake.
The fish are well on the feed after spawning, I've got fish pictures coming out of my ears!! Lots more amazing catches to share with you all so watch this space!
GREAT ANGLING MICHAEL – WELL DONE!