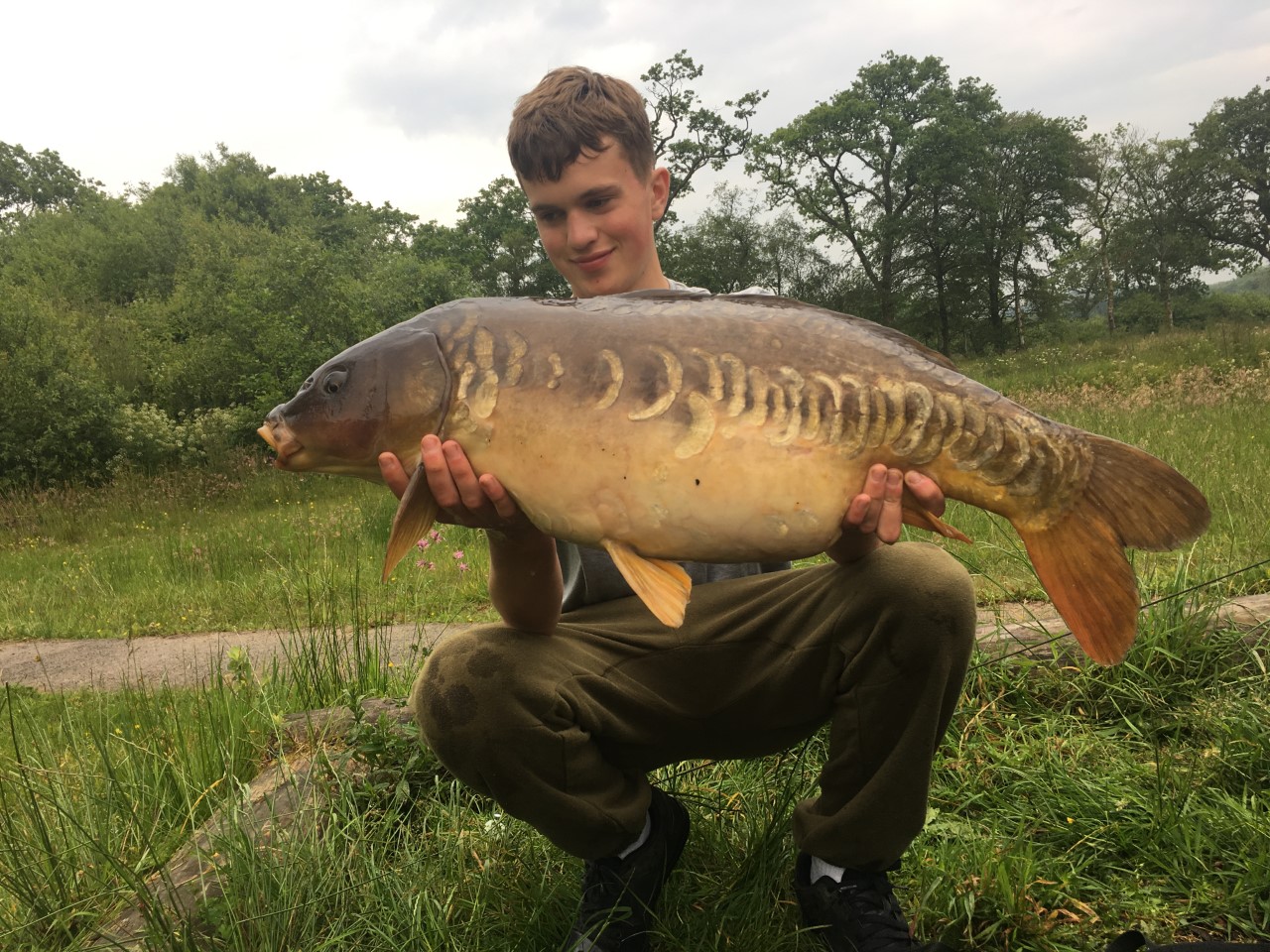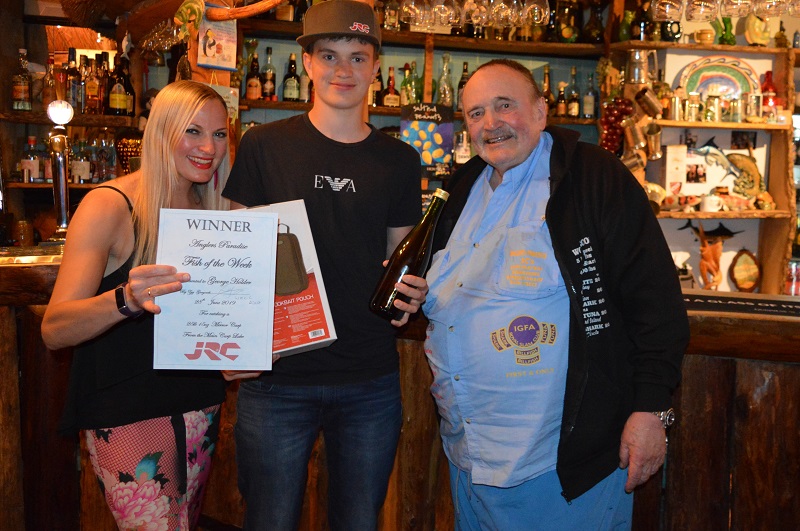 George Holder caught his first ever twenty at Anglers Paradise – a stunning 25lb 15oz Mirror from the Main Carp Lake which also won him our Fish of the week competition. George's shared – "We got up early in the morning to fish the Main lake which was my first session at Anglers Paradise. There were a variety of swims available so I chose a swim where I saw fish feeding. I targeted an island which had many features so I knew fish would be around there. At around 3pm my rod screamed off and I was into a fish. I had to be careful as there were snags all around the 5C's island. Although when I was about to net the fish he dived for the reeds and the fight was on!
Finally I netted the fish and what a stunner it was. Tipping the scales at 25.15 blew me away as this was my first Anglers Paradise fish and to catch one of this size was unreal. I caught the fish on a mainline high leakage pineapple wafter fished on a hair rig KD style. Thank you so much to Anglers Paradise for the great fishing and help in the tackle shop, I'll be back soon!"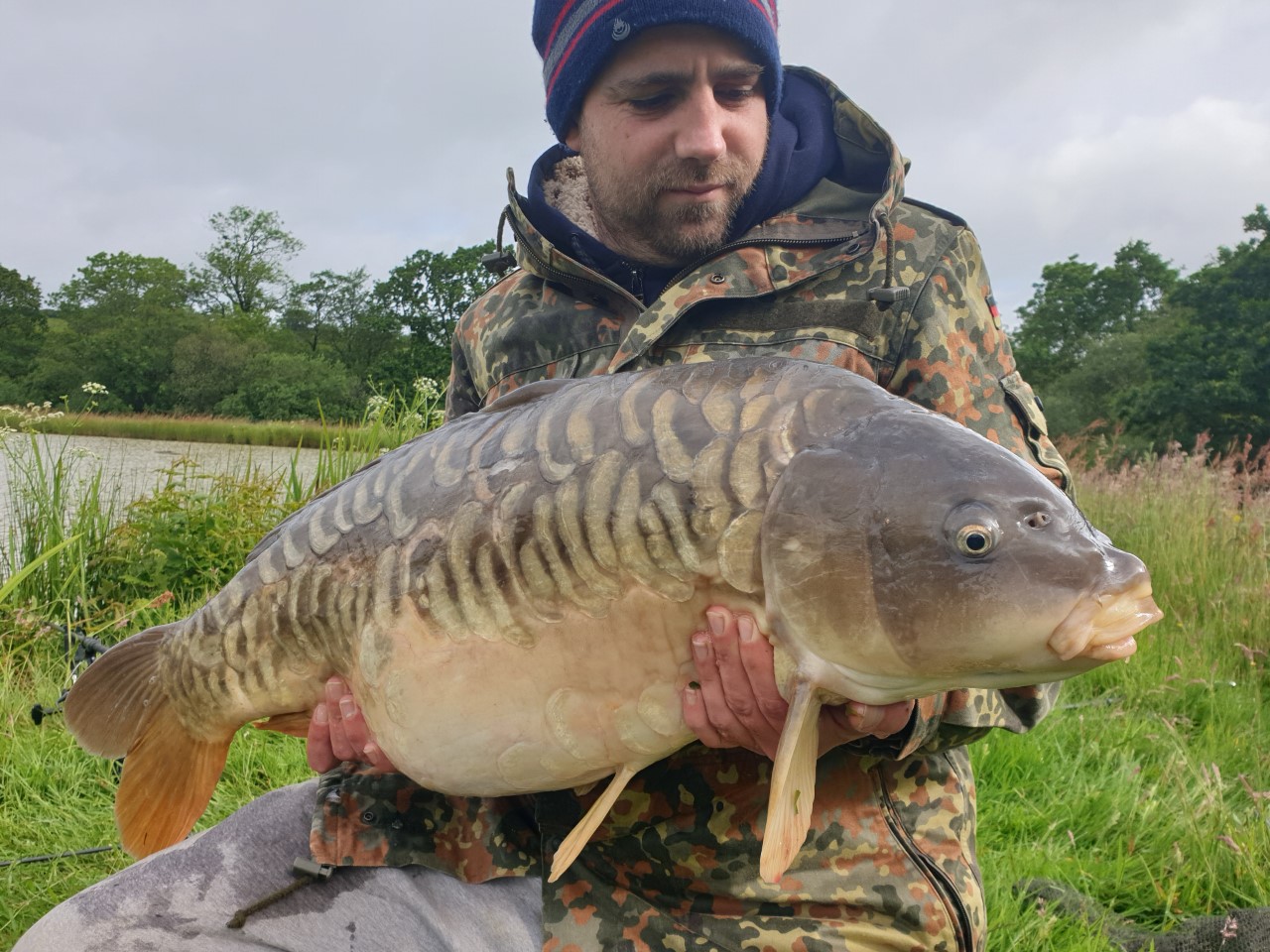 (Above) Dave Smith had a session on our day ticket Xanadu Lake and caught the beautiful Xanna at 28lbs which is less than she normally is after spawning in May.
Dave has only been Carp fishing for 6 months so as you can imagine, he was absolutely over the moon to catch Xanna!! Dave caught the beauty on a Manilla bait with a white pop up snowman style.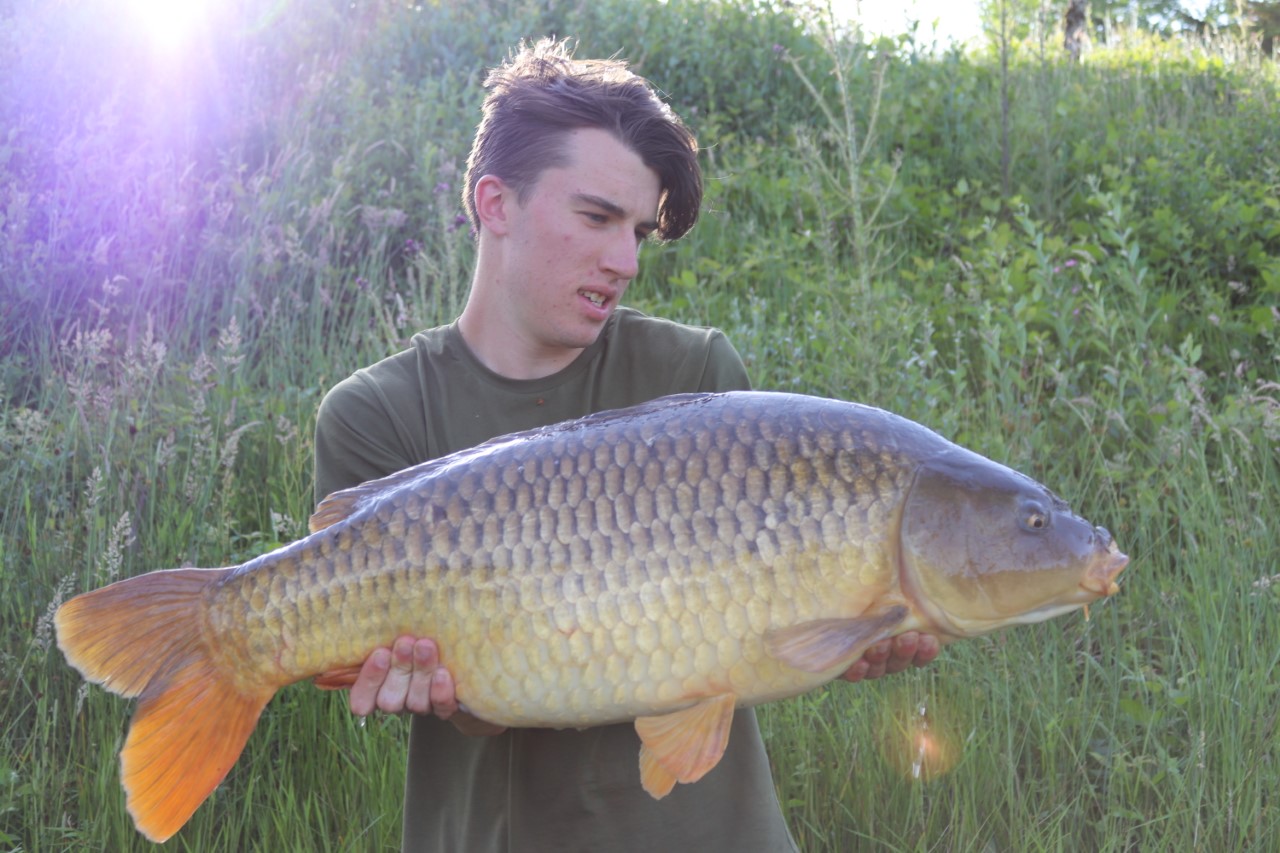 Luke Cornforth, 19 had a nice surprise when he landed this beaut of a Common Carp at 25lbs from the Specimen Carp Lake. Luke shared –
'Before arriving at Anglers paradise last Saturday my cousin Kieran and I had the idea of fishing the Specimen Carp Lake later in the week. We walked around the lake in the evenings and found a few carp holding up in the pads and the potamogeton and on Wednesday evening we set about baiting a few spots for the following morning.
We were at the lake at first light on Thursday morning and fortunately there were a few signs of carp on our spots, a few hours after getting the rods out Kieran lost one under the rod tip in the potamogeton. Although this was frustrating, especially with a relatively low stock of fish, it gave us hope that the location was right and pre baiting the night before might have put the odds in our favour. The day was quiet but with more and more fish frequenting the dense weed growth to my right we felt confident going into the evening.
My chosen tactics were solid bags filled with a few 2mm pellets and gs crab boilie crumb from Oxford carp baits with a trimmed down gs crab wafter on a simple rig with a size 4 hook and a few handfuls of whole, chopped and crumbed boilies over the top.
Just as the temperature began to drop at around 6:30 in the evening my right hand rod closest to the pads pulled up tight and after a short fight through the dense potamogeton a stunning common of 25lb rolled over the net cord. A lovely fish and the highlight of my week !'