Amazing weights in the latest matches at Stafford Moor with the carp feeding with gusto in the hot weather. The Coombes family have certainly worked extremely hard to provide anglers with one of the countries top fisheries for both Match fishing and carp angling.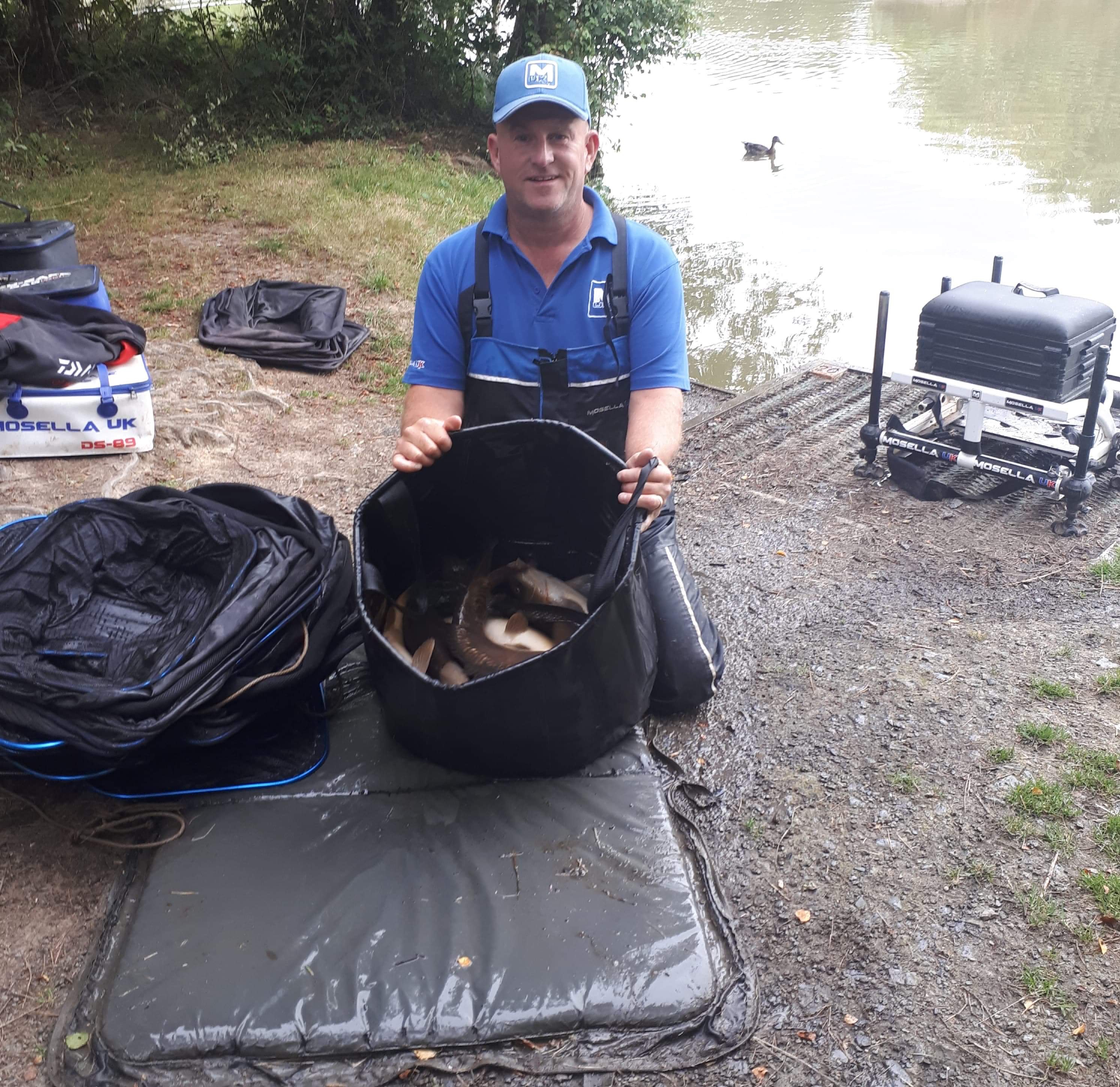 The latest open/  practice Match on Tanners & Woodpecker Lakes saw anglers take some amazing weights.
Steve Ford of Mosella put together an impressive catch totalling 487lb 8oz a new record for the venue and not far off 500lb!In fact check out the back up weights too !!!
Had a continental payout.
2nd place was Des Shipp peg 10 on Tanners lake with 259lb 14oz
3rd place was Chris Davis peg 11 on woodpecker lake with 234lb 15oz
4th place was Andy Edgington peg 14 on Tanners allenwith 238lb 8oz
Section winners :
Phil Hardwick peg 15 Tanners with 172lb 14oz
Anton Page peg 2 Tanners with 191lb 7oz
Rich James peg 2 woodpecker with 186lb 11oz
Christopher John Lovell peg 18 woodpecker with 196lb 2oz