As I write this rain is beating down and I am optimistic that the long summer drought is well and truly over. Whilst many will be grumbling about the wet summer we have not in truth had much rain so far certainly not enough to bring the rivers up and encourage good numbers of salmon and sea trout into the rivers. Sea trout wise it has not been as bad as last year and a few salmon have trickled in. Bob Lewington fished on the Weir Marsh and Brightly Beats of the Taw and was rewarded with fine salmon of 9lb. A few salmon have also been tempted on the River East Lyn.
( Below) Chay Bloggis has landed a 7lb fresh run salmon from  the middle Taw on  a Stoats Tail, variant.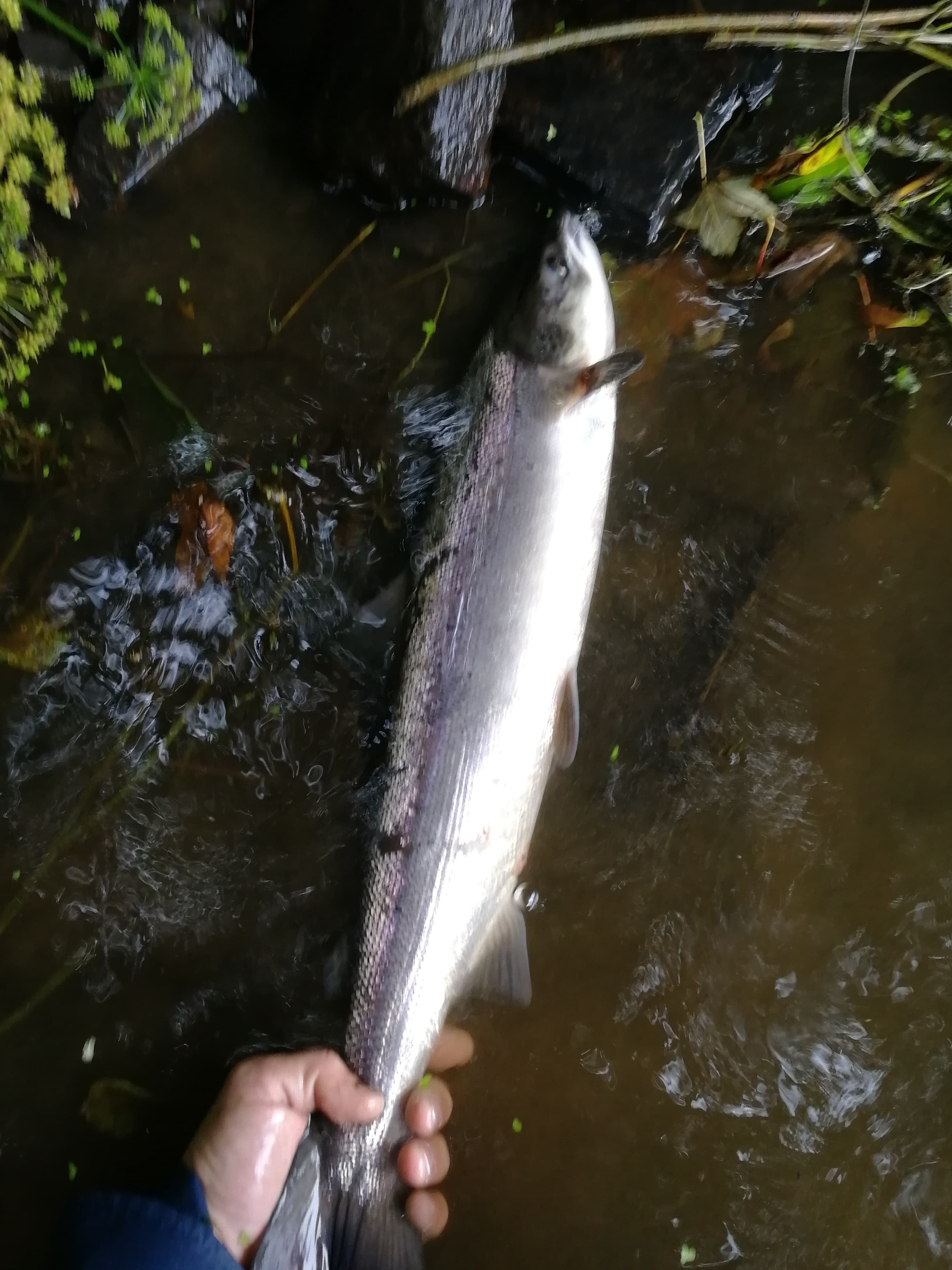 The cooler weather is also welcomed by Stillwater Trout Fisheries where the trout do not react well do extra hot conditions.
Pete Tyjas was rewarded whilst searching for silver on the river catching a superb brown trout.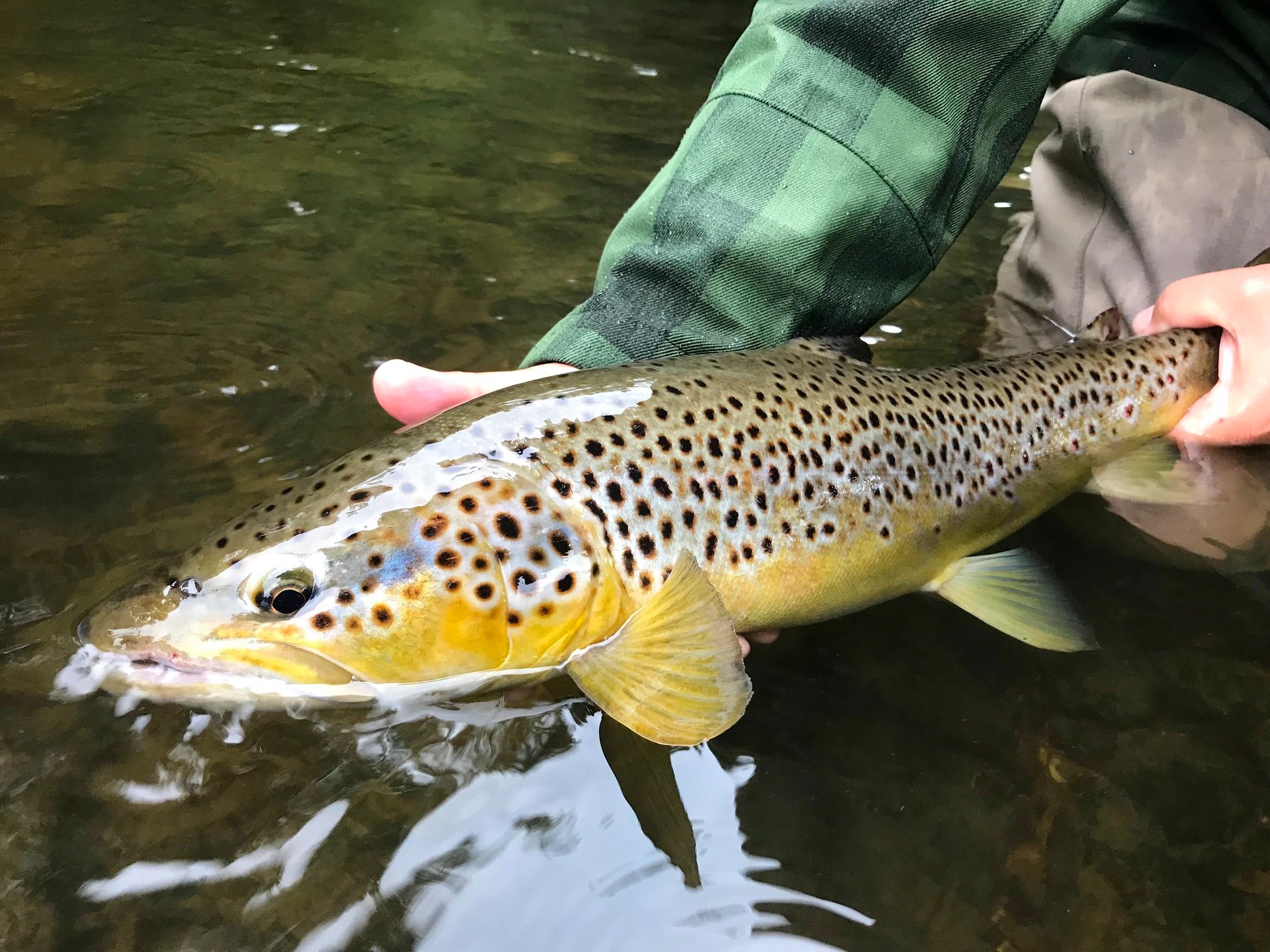 Pete Tyjas "We've been hitting the river pretty hard hoping that any small lift might bring some salmon up. Despite our efforts nothing has materialised as yet.
Emma and I popped down this morning just in case and while she fished a pool for salmon I rigged up a single handed rod and decided I'd pull a streamer. At first I thought I'd hooked a grilse but it turned out to be a trout, the sort that I have only really dreamt about catching in Devon. I'm pleased Emma had a salmon net!
I'd love to say that it were perfect conditions for a heavy hatch and rising fish but it wasn't and I just used what I had to hand.
Perhaps this method isn't for for the purists but I don't think I'd bump into a fish like this other than late at night or during a good hatch of mays. Happy? Just a little, sometimes your dreams do come true."