Over fifty years ago I caught my first brown trout from the River Umber that flows through the village of Combe Martin. The fish was tempted on a small red worm a small wild brown trout with a butter shaded belly, olive flanks and crimson spots. Sadly, their numbers have plummeted in this tiny stream as a result of pollution and reduced flows.
            Fortunately; there are still many miles of healthy rivers in North Devon and whilst migratory fish have declined the wild brown trout are thriving and offer delightful sport on light fly fishing tackle.
            I decided to start my 62nd  birthday with a couple of hours on a local river chasing those wild brown trout that were amongst the first fish I caught as a child. Armed with a 7ft Snowbee 4 wt rod I waded into the clear water and started to search flicking the flies upstream beneath a canopy of green.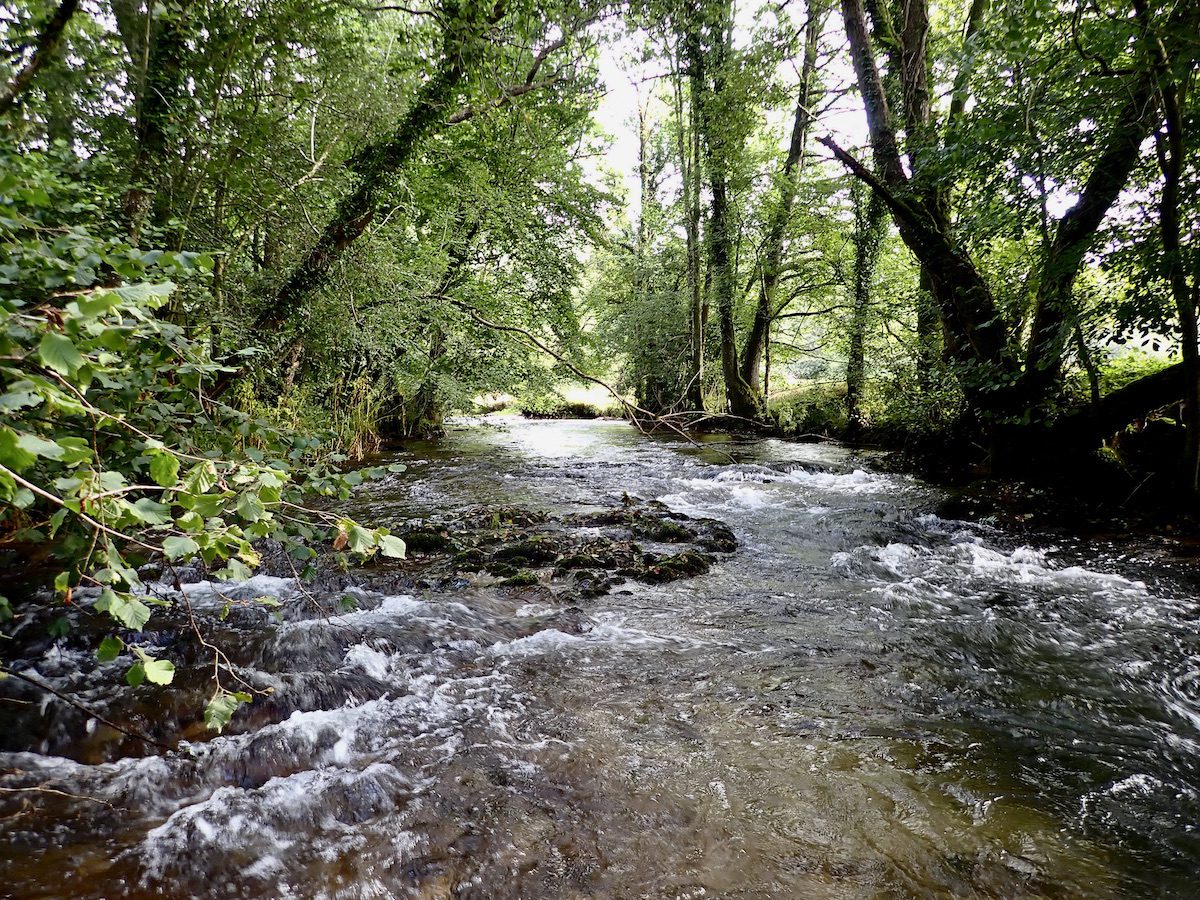 Starting with New Zealand style tactics I made my way slowly up river. A kingfisher flashed by an electric blue streak that brightens the day.
            After searching several runs and stickles I hooked a sprightly brownie that pulsed and turned in the current before being coaxed to the waiting net. A beautiful trout of perhaps 10" that had taken the nymph. I admired it briefly and reflected that fifty years on I still enjoy those same emotions of pleasure from catching these jewelled creatures that dwell in cascading waters.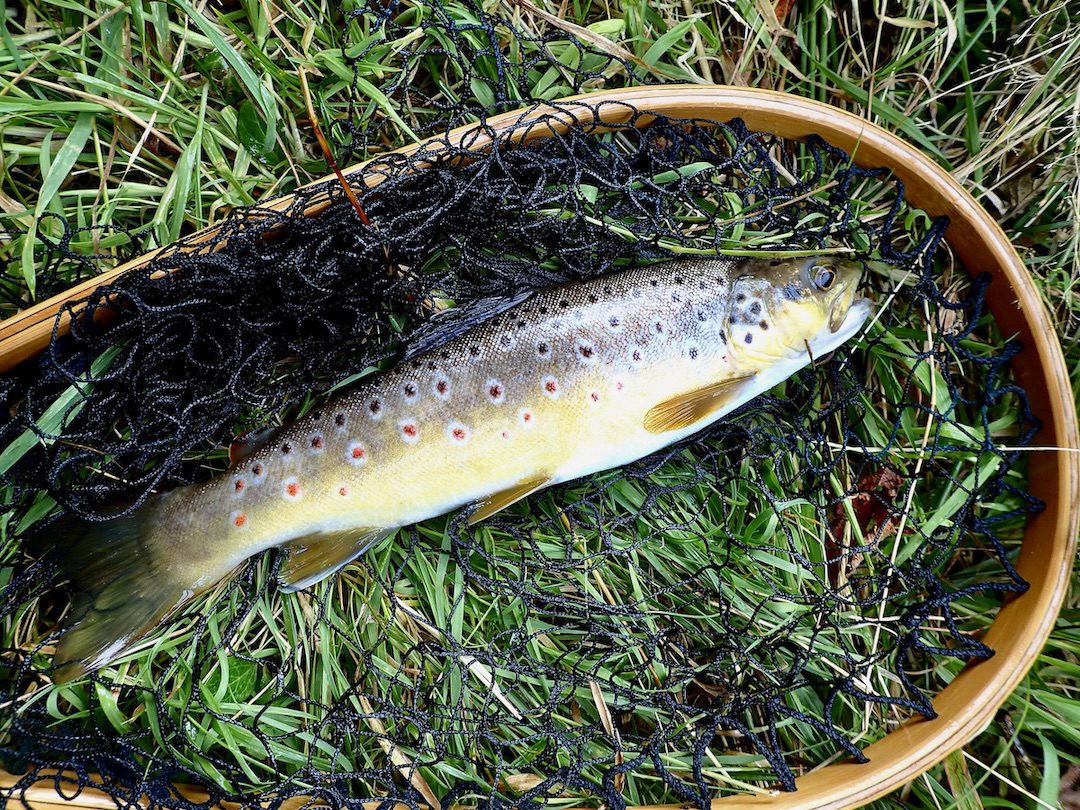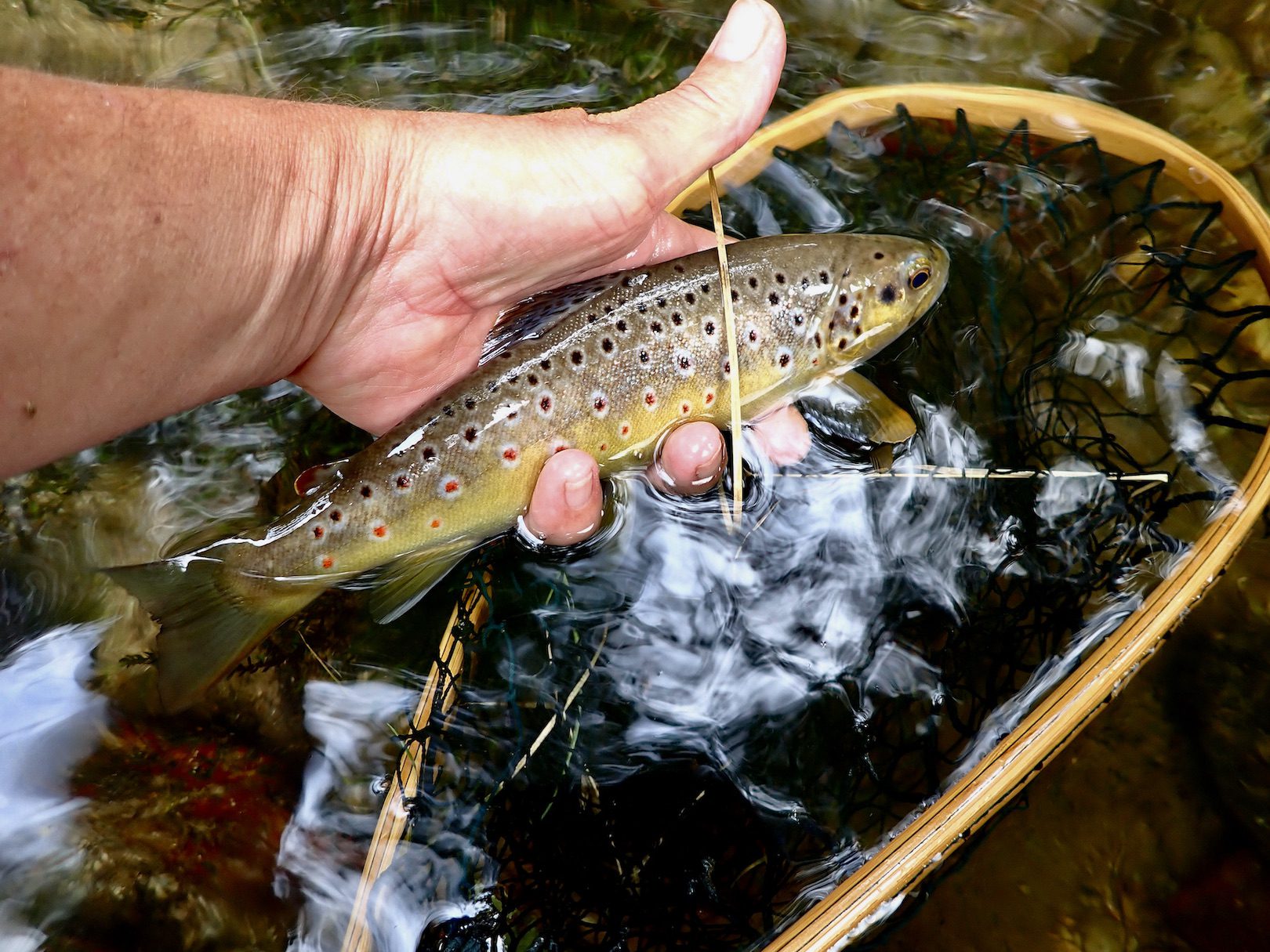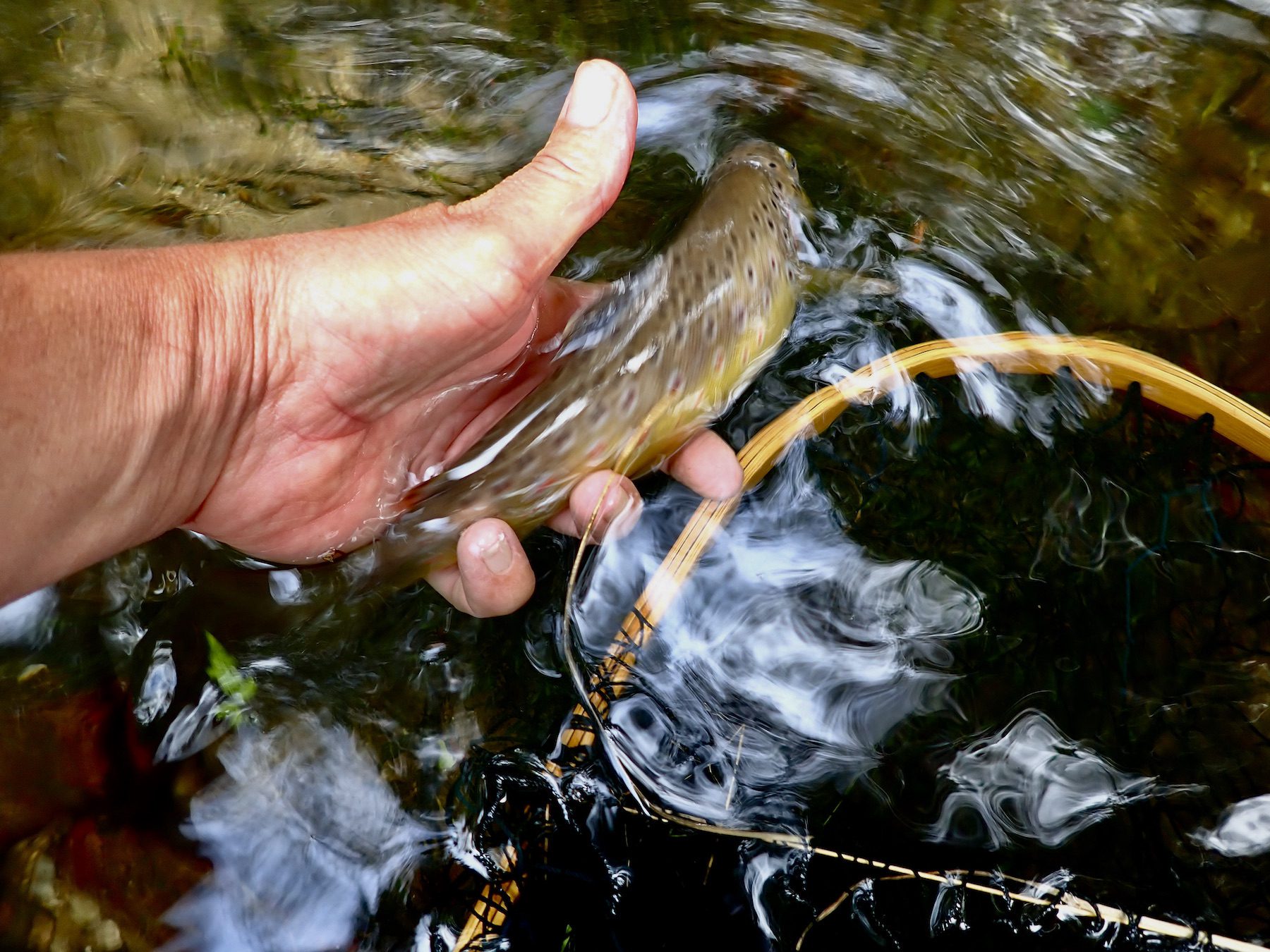 I tempted another three pristine browns using dry flies in the next couple of hours.
Pheasants called in the nearby fields a reminder that the shooting season is not far away. Another six weeks and the river trout season will have closed again. How times flies it seems ever faster as life passes by.
            There are plenty of fishing adventures on the horizon with mighty tuna and shark on the agenda. Its still good though to tune back into those wild browns in intimate waters.