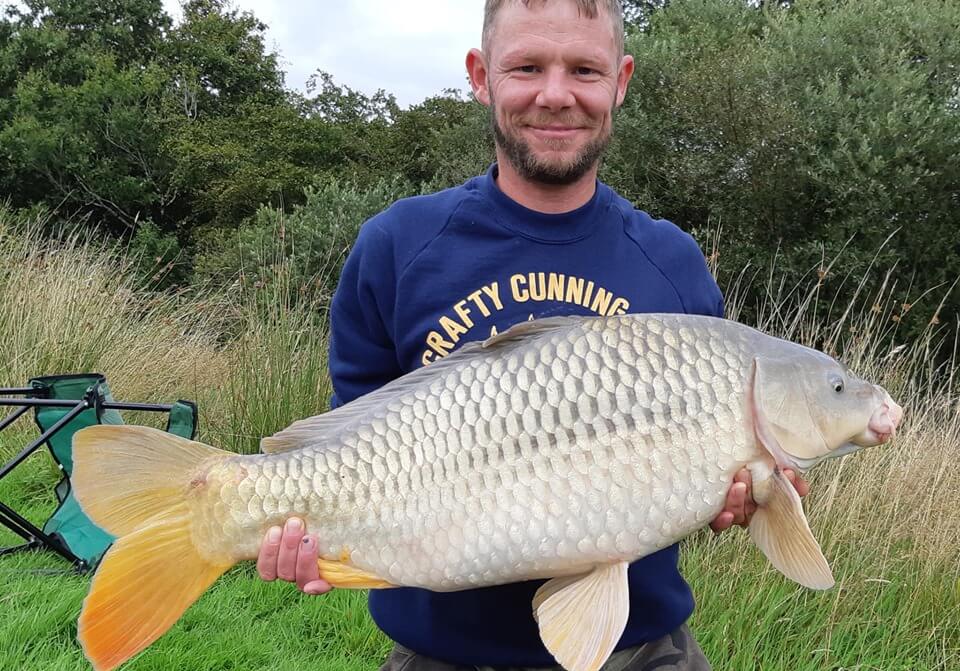 (Above) The newest 5C's Member Dean Garland caught a 23lb 6oz Common from Nirvana's day ticket Xanadu Lake.
Dean shared – "After being rained off from work on wednesday, I turned up at anglers paradise knowing I'd be fishing 1 of the day ticket lakes but not sure which 1. After speaking to Richard in the shop, I decided to go down to xanadu. I had un-finished buisness with this lake…I have caught some stunning carp from there previously but the 20 pluses had always evaded me!
After a quiet first day and night and the possibilty of going home blanking i decided to change a few things up. Within 30 minuites my rod went off.
It fought very hard and i knew i was in to a decent fish. And when i pulled it out i saw why, it was like the fish hadn't grew into its own fins.
It weighed in at 23.6 lbs and seriously was in prestine condition. Gorgeous fish. Safe to say it made my session!!"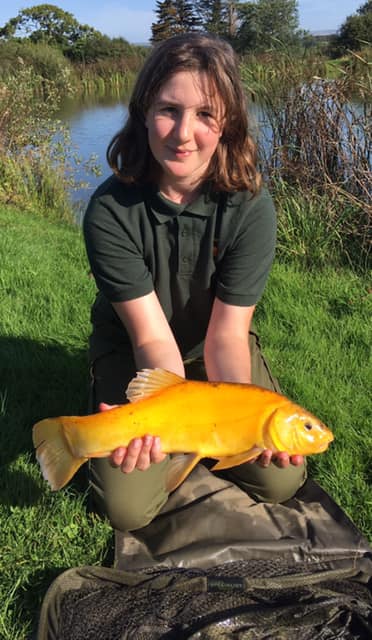 (Above) Pheobe Deacon has been coming to Anglers Paradise with her Mum and Dad for years but normally doesn't fish until this year…And now she's hooked! She managed to catch this amazing personal best 5lb 1oz Golden Tench too!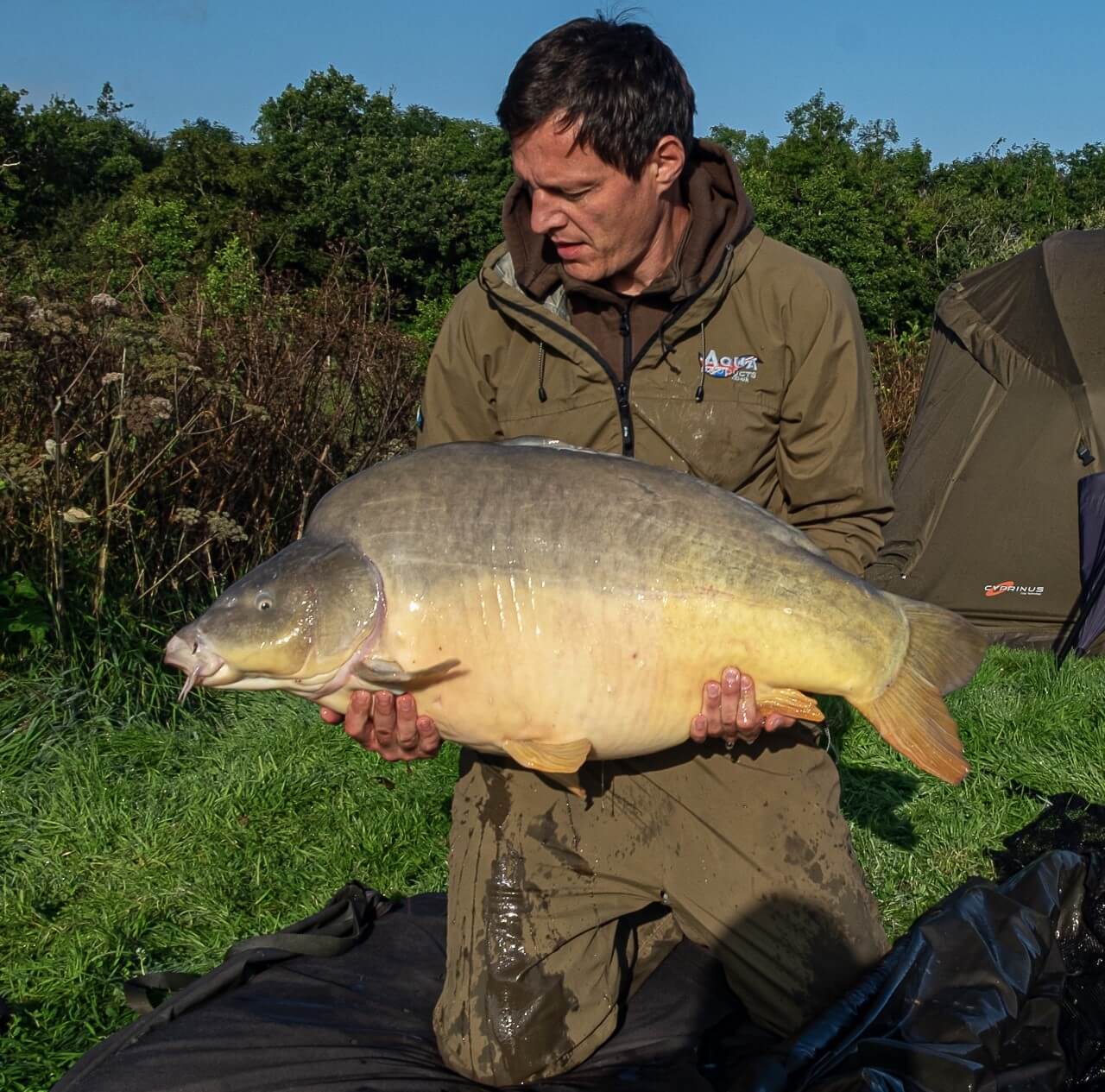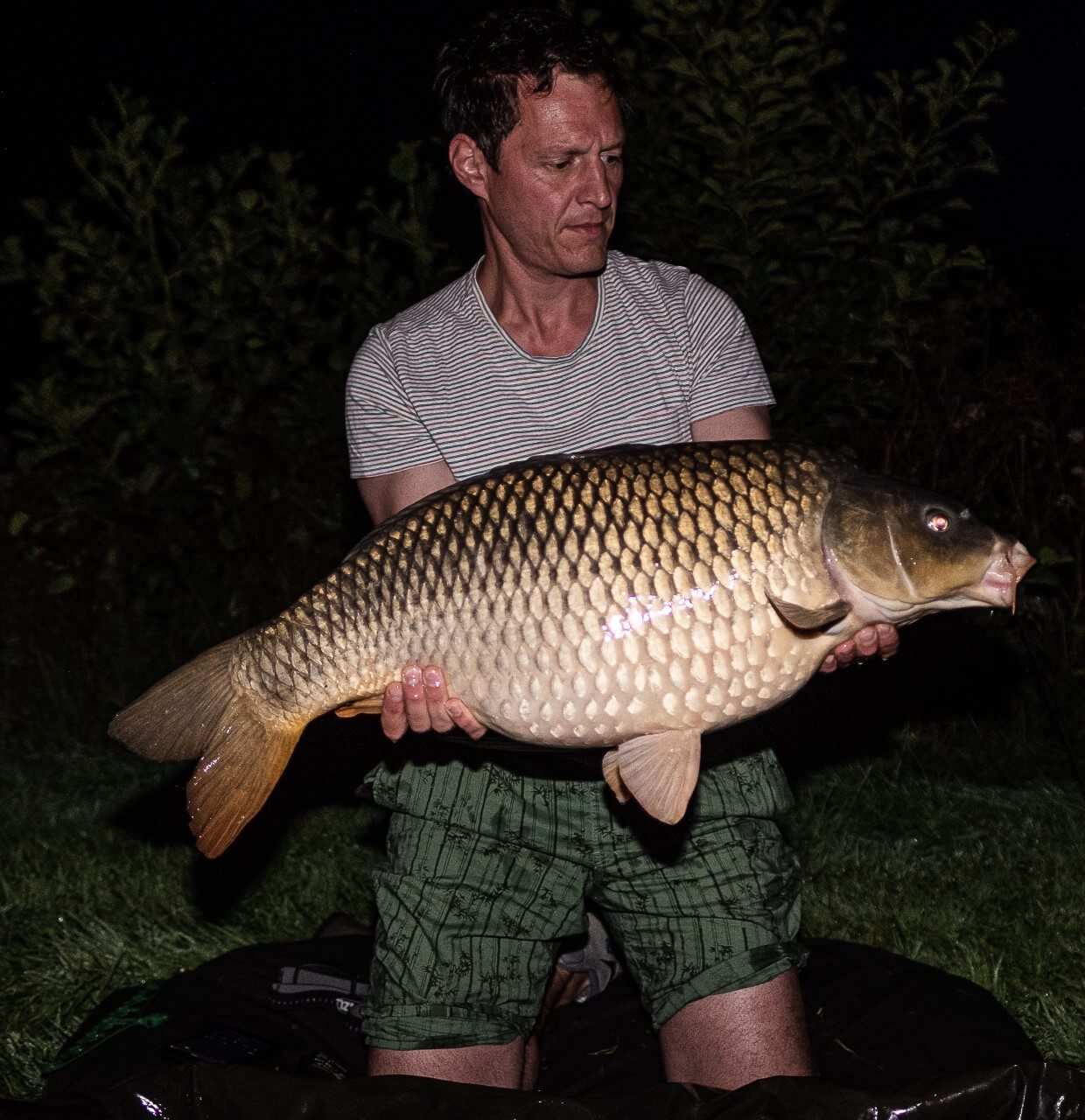 (Above) Nick Dudaniec not only won fish of the week with Silverback at 52lbs but he also caught a 26lb 8oz Common and 30lb Mirror during his epic session on Nirvana's Kracking Carp Lake. Nick caught all fish using Essential Baits Shellfish B5 boilies fished over hemp and sweetcorn.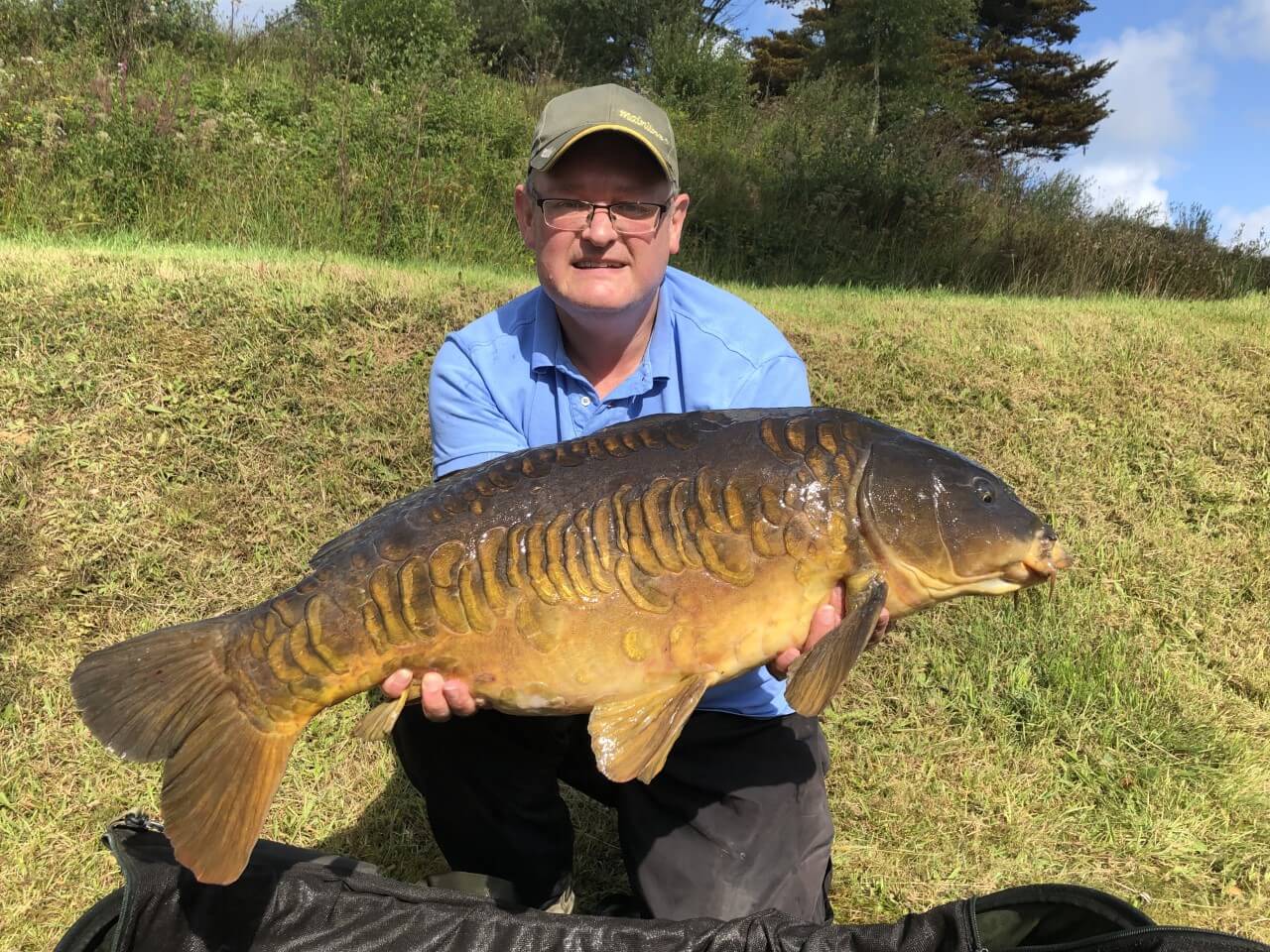 (Above) Rob Steele caught this 24lb Mirror Carp from the Specimen Carp Lake using a hinge stiff rig with Cell as the hookbait. He said it's one of the prettiest fish he's ever caught.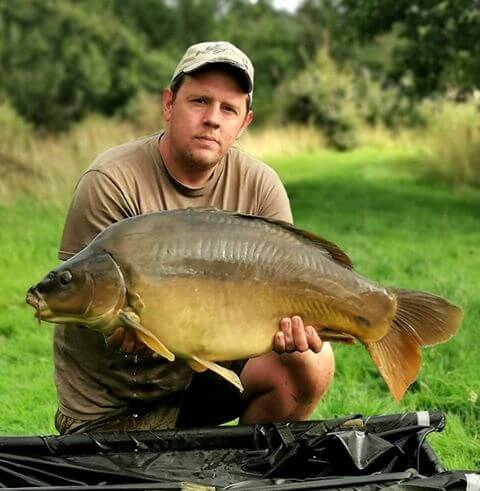 (Above)Paul Richmond from Plymouth fished the Kracking Carp Lake and had this stunning personal best 31lb 4oz Leather Carp from peg 1.
Paul was using a bloodworm pop up trimmed down topped off with pop up corn. Using minimal bait, a few handfuls of corn crushed boilie and 4mm pellet.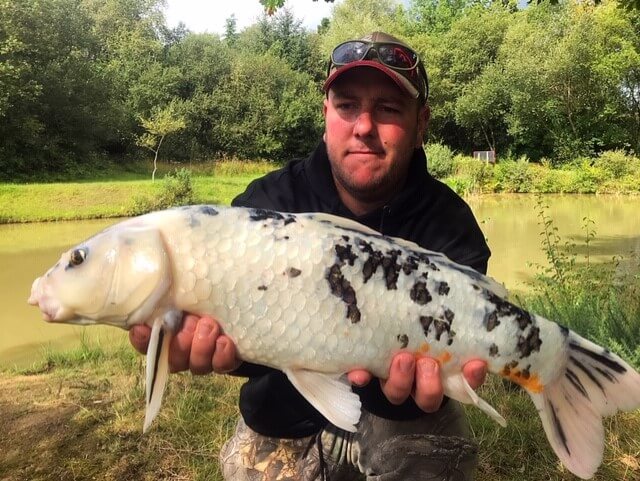 (Above) Dean Wyatt caught this absolutely stunning 6lb 6oz Koi from our famous Koi Lake, it may not be the biggest fish, but size is irrelevant when they look like this especially!! And you know the saying…Size doesn't matter!!! He caught the beauty on a 12mm Nash strawberry crush boilie. Dean also won our Fish of the week competition with this beautiful catch!
SON OF SILVERBACK AND 1ST EVER CATFISH!
Well done to Aaron Trethewey who caught what looks like Silverback's son – a 10lb 14oz Mirror and his first ever Catfish at 21lbs 6oz both from the Easy Access Lake.