With a brisk North-West wind blowing I decided on a trip to the Lower Taw where I hoped a salmon might be lying up waiting for a rise in the river. The river was lower than I expected but it was good to be there savouring the dying weeks of another season. I had not visited the stretch since the spring when sand martins were swooping over the big pit and a season stretched ahead, how quick the time passes.
I worked down the pool casting and retrieving a large willie gun pattern hoping to stimulate a take from any salmon lurking in the deep slow moving pool. Suddenly the line zipped tight and the water boiled as a fish hit the fly. This was no salmon but it was a decent sized fish and I was thrilled to see a golden flank in the water. After a few anxious moments the prize was safely in the net a pristine wild brown trout of at least 3lb 8oz.  A stunning fish my biggest wild river brown and a welcome slice of luck. Right place right time.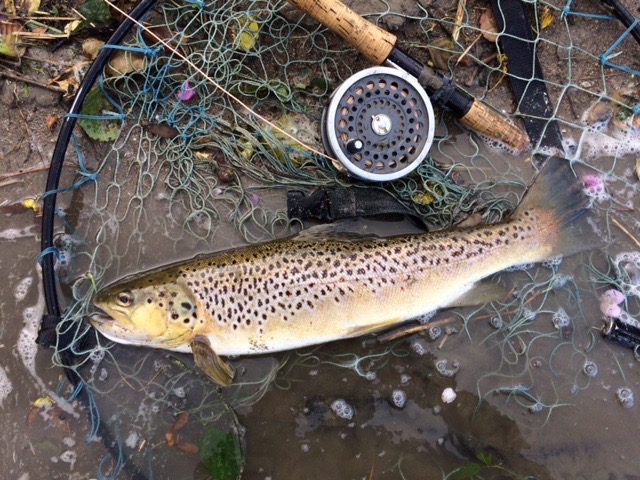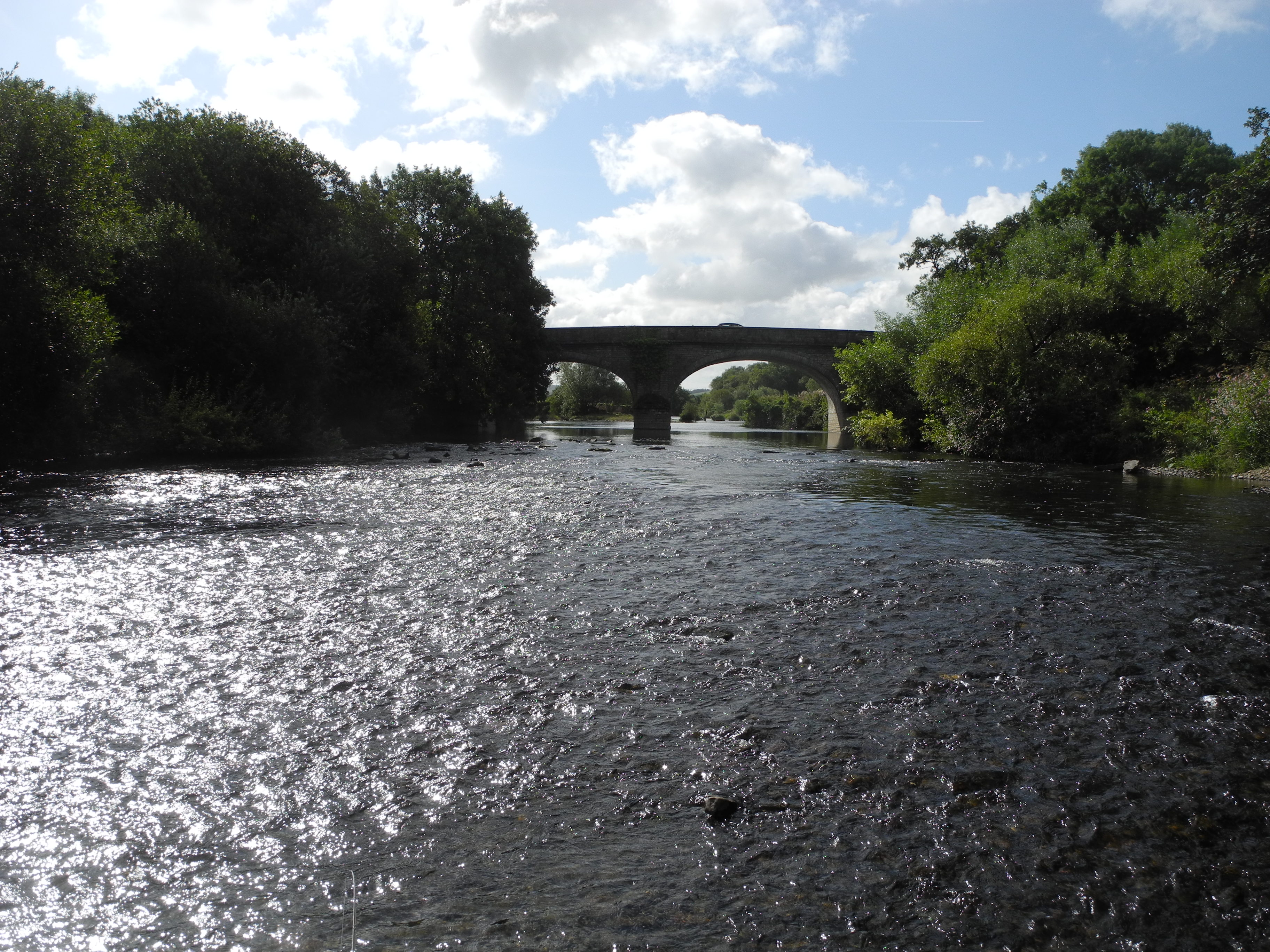 After a quick photo I slipped the trout back into the water and continued a search for silver. If you have followed my water side meanderings you will know of my fascination with the old fishing hut. Each time I visit the decay continues. Recent bank clearance has revealed more detail letting the light reveal more of the ruined hut of memories. The rod rack still stands, old scales rust away in the recess of the shed. What fish were once placed there to be converted to pounds and ounces. The river runs relentlessly on whilst a generations work and memories slowly fade into oblivion. The old bridge structure still stands in the river but even this is slowly washing away.