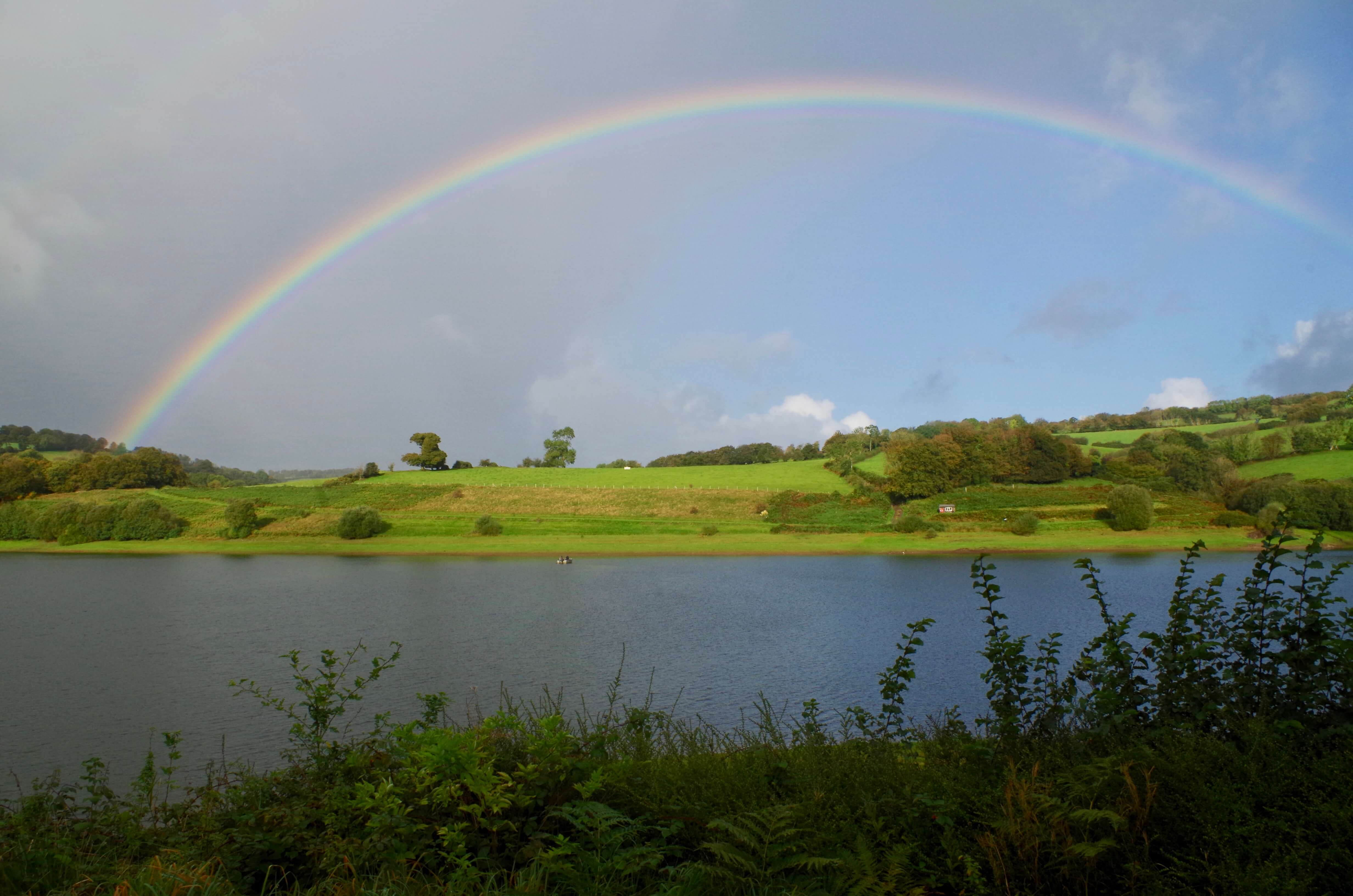 Wistlandpound Fly Fishing Club members travelled to Clatworthy Reservoir high on Exmoor and enjoyed some fine autumn sport. All members caught but it was those who were in the right place early in the day who secured the best bags of hard fighting rainbows. On arrival at the lake overnight showers were clearing away and a vivid rainbow stretched across the lake as autumn sunshine beamed down onto the lake.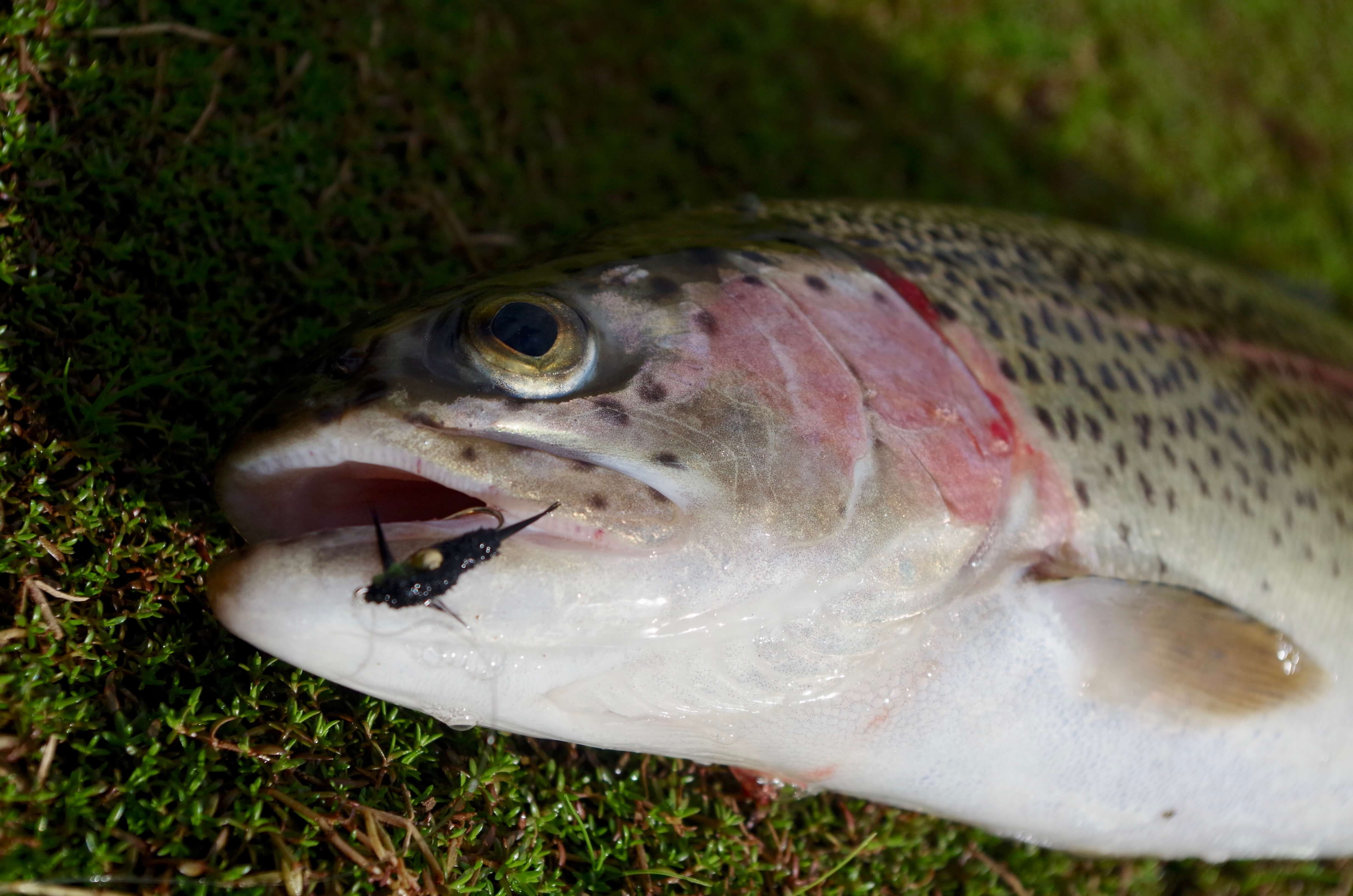 I started my day at the top end of the lake and used a bead headed Montana on the point with a diawl Bach and black buzzer on the droppers. A floating line and 8lb b.s leader completed the set up. Casting out with a stiff breeze blowing from my left I retrieved the flies slowly delighting as the line drew tight and hard fighting rainbows surged to and fro before being coaxed in the waiting net. Within just over two hours I had completed my five fish bag limit and spent the next three hours taking in the scenery and atmosphere. White clouds drifted quickly across the vivid blue sky, I watched as three buzzards drifted high on the thermals mewing continually as they often do in late summer and early autumn. Brown and bronze hues are starting to appear amongst the green signalling that the seasons change is starting to paint the countryside. Hard to believe that another summer has drifted into the past. The last time we fished here was in the spring with summer to come.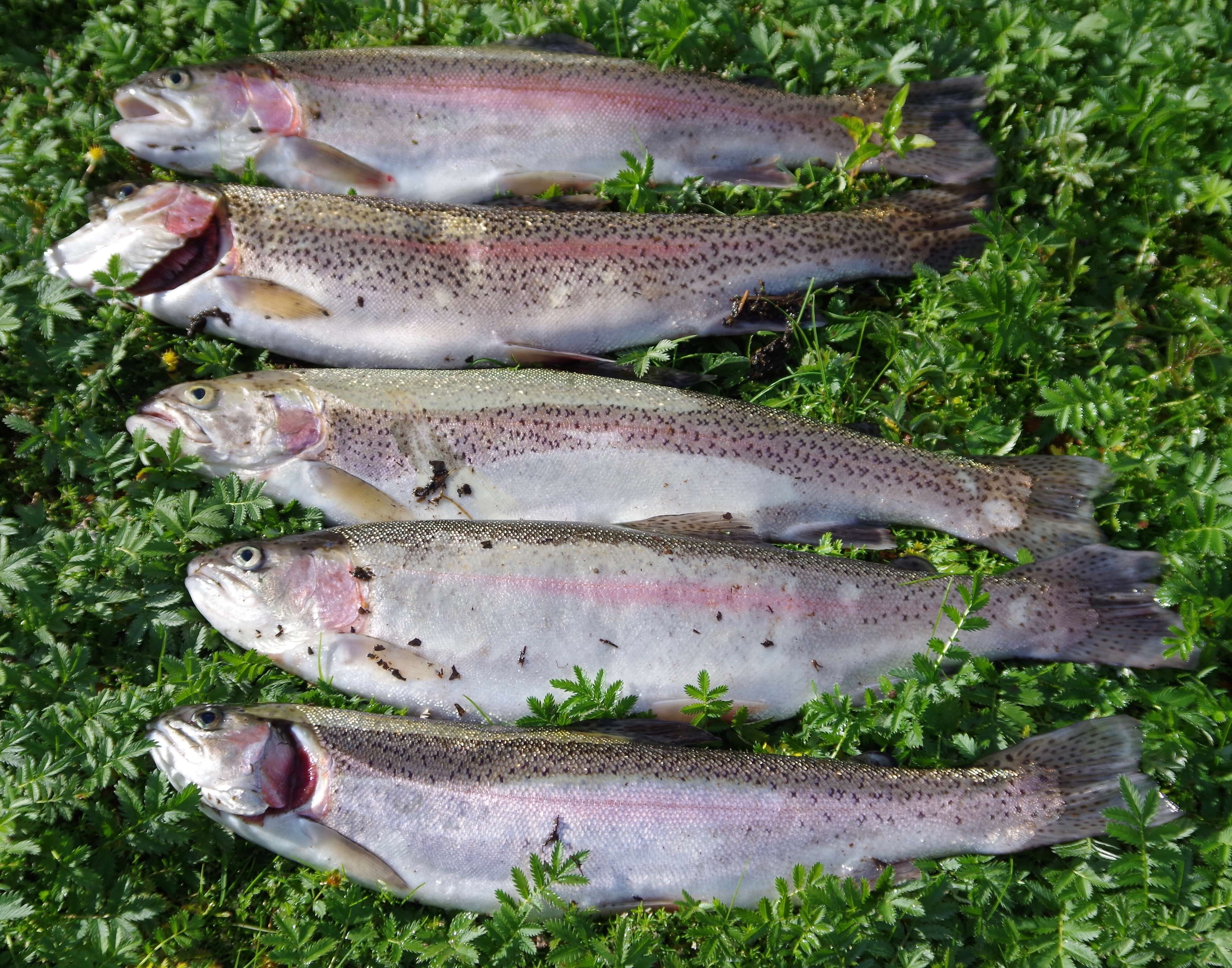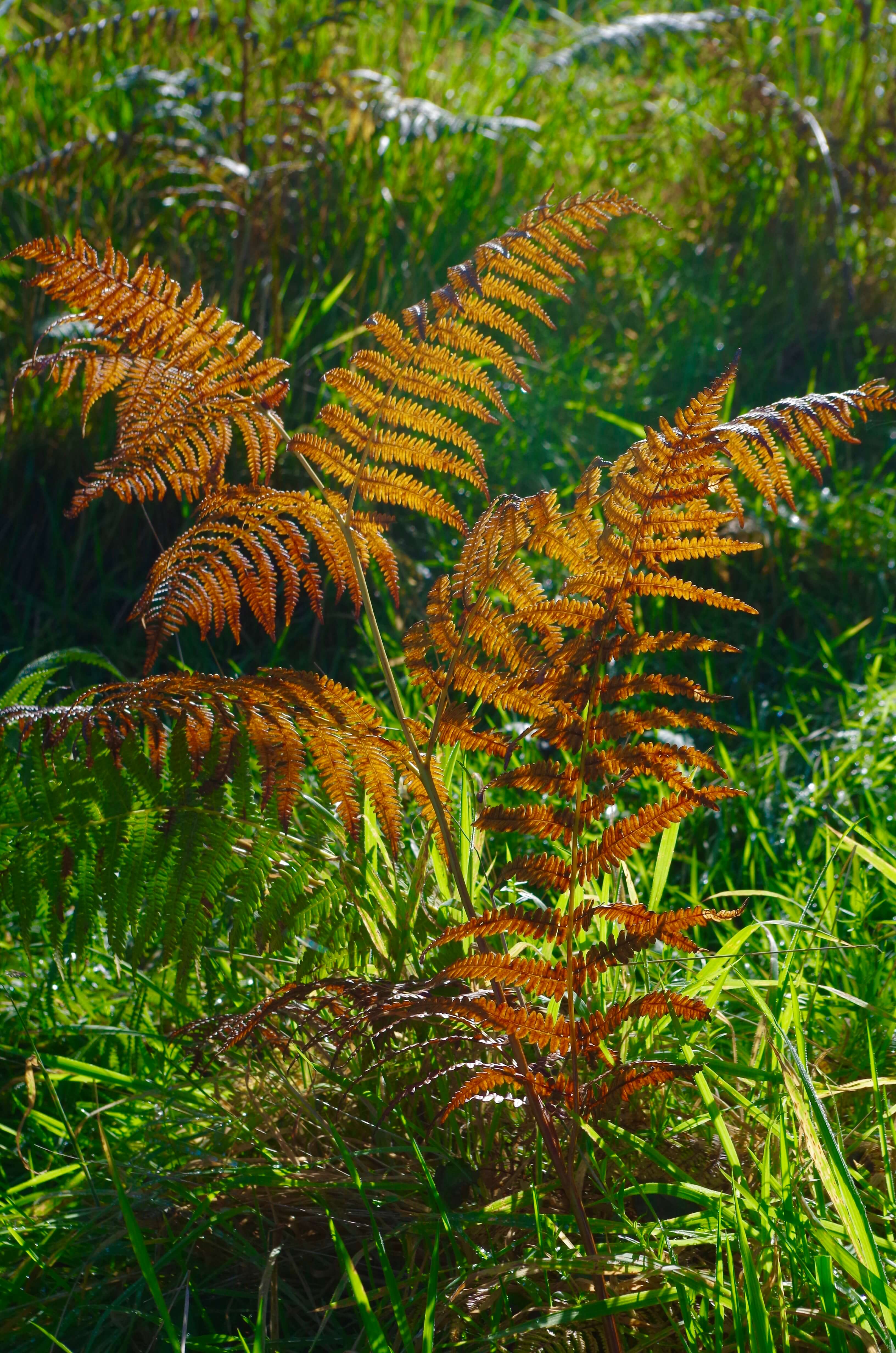 Wessex Water Ranger Danny Ford told me that it had been an excellent season with good fishing and plenty of anglers returning frequently to enjoy the fine sport on offer. We are very fortunate to have Clatworthy and Wimbleball offering the region some of the best trout fishing in the country.
Result :-
1st -David Eldred – Five trout 11lb 3oz
2nd – Colin Combe – Five trout – 10lb 9oz
3rd – Wayne Thomas – Five trout –  10lb
4th- Dave Mock –  Four trout – 9lb 14oz
5th – Andre Muxworthy – Three trout – 7lb 8oz
6th – Paul Grisley – Three trout – 6lb 14oz
7th – Nigel Bird – one trout – 1lb 15oz