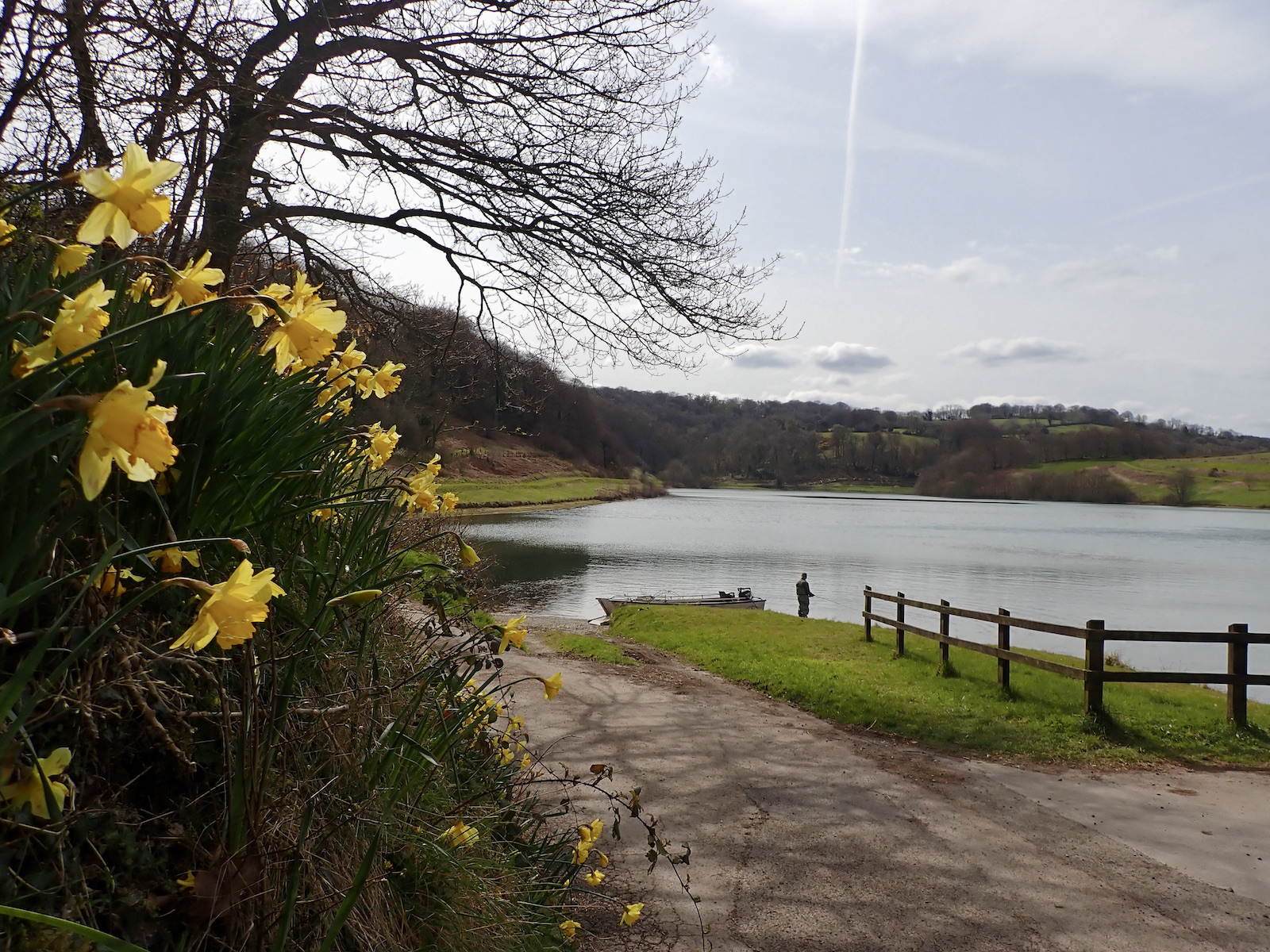 I always enjoy joining Wistlandpound Club on the annual trip to Wessex Waters Clatworthy Reservoir which is  fished in early April. The fishing at this reservoir in early spring is normally excellent with hard fighting good conditioned rainbow trout generally succumbing to lures fished down deep in the cold water.
On this occasion the competition was to be fished from the bank. Catch reports suggested that fish were being caught on buzzers and dial bachs fished on floating lines with long leaders. Whilst this is a way I love to fish I set up with an intermediate line and an orange blob on the dropper with an olive damsel on the point. We all headed up into the Westcott Bay area to start our search.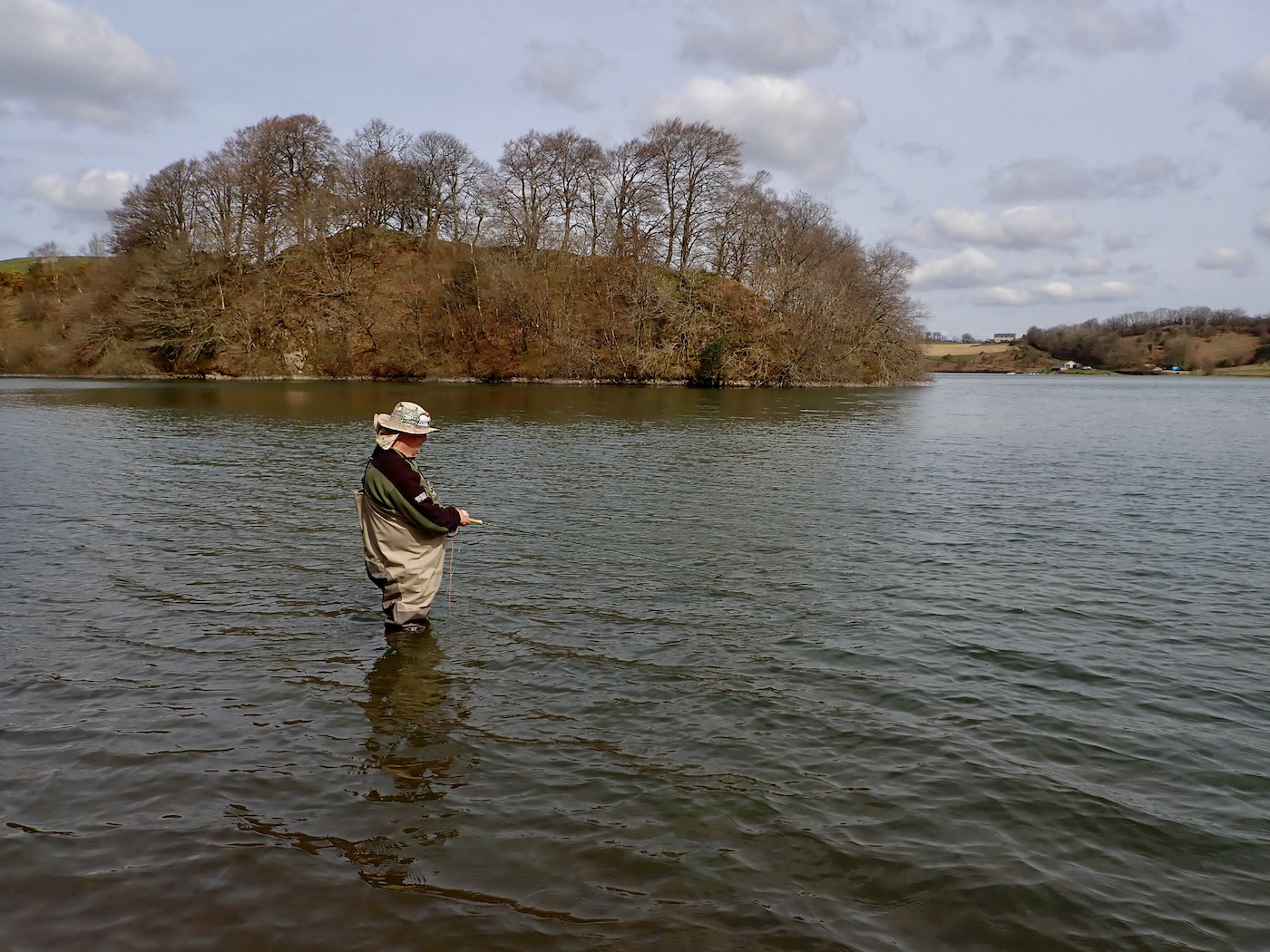 The fishing proved to be more challenging than expected and it took me an hour before I hooked my first rainbow of the day.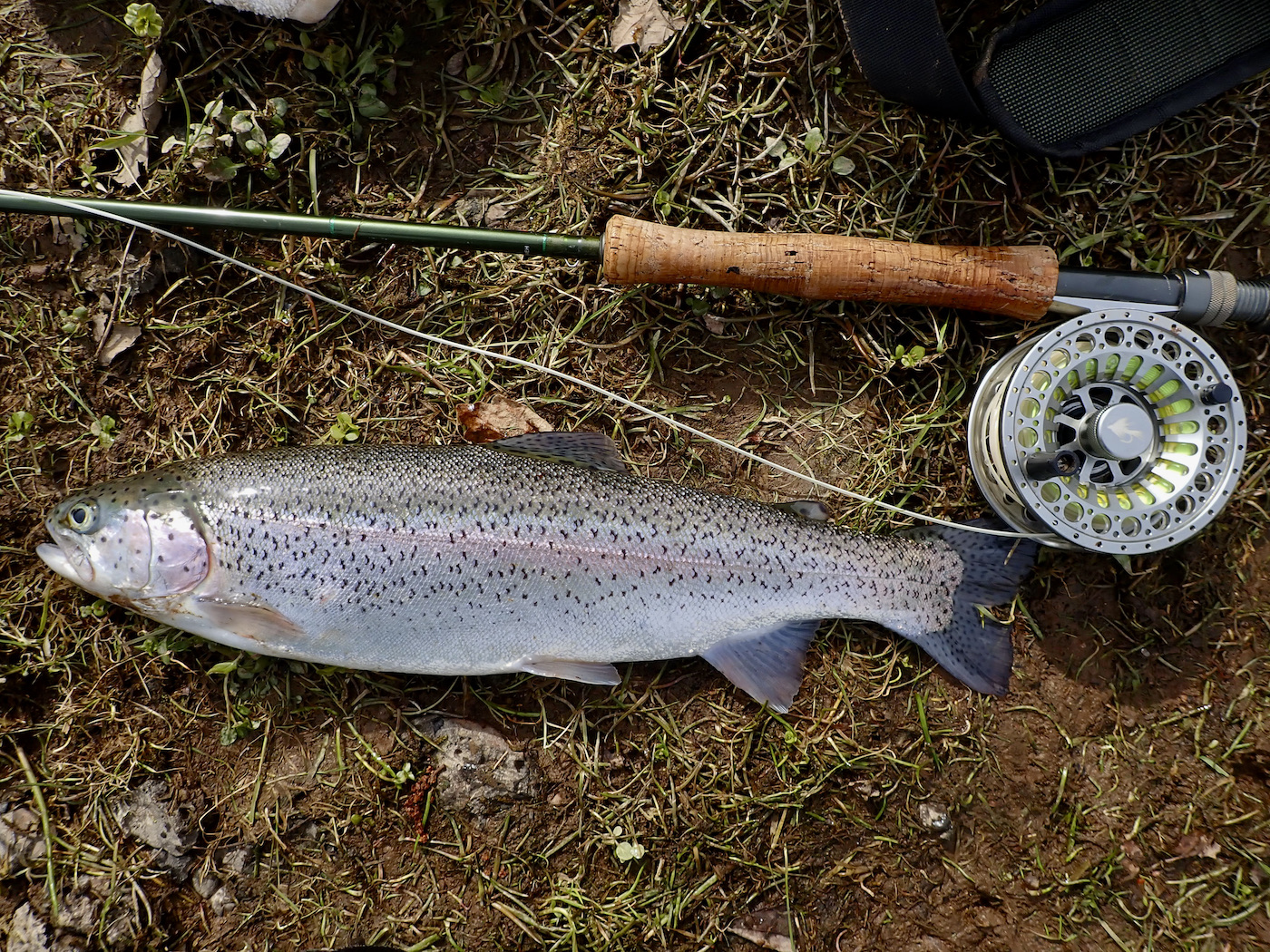 I persisted with my tactics allowing the flies to sink for 20 seconds or so before starting an erratic retrieve. I completed my five fish limit by 1.30pm and spent the next couple of hours chatting to fellow club members and taking a few pictures of the action and splendid spring scenery.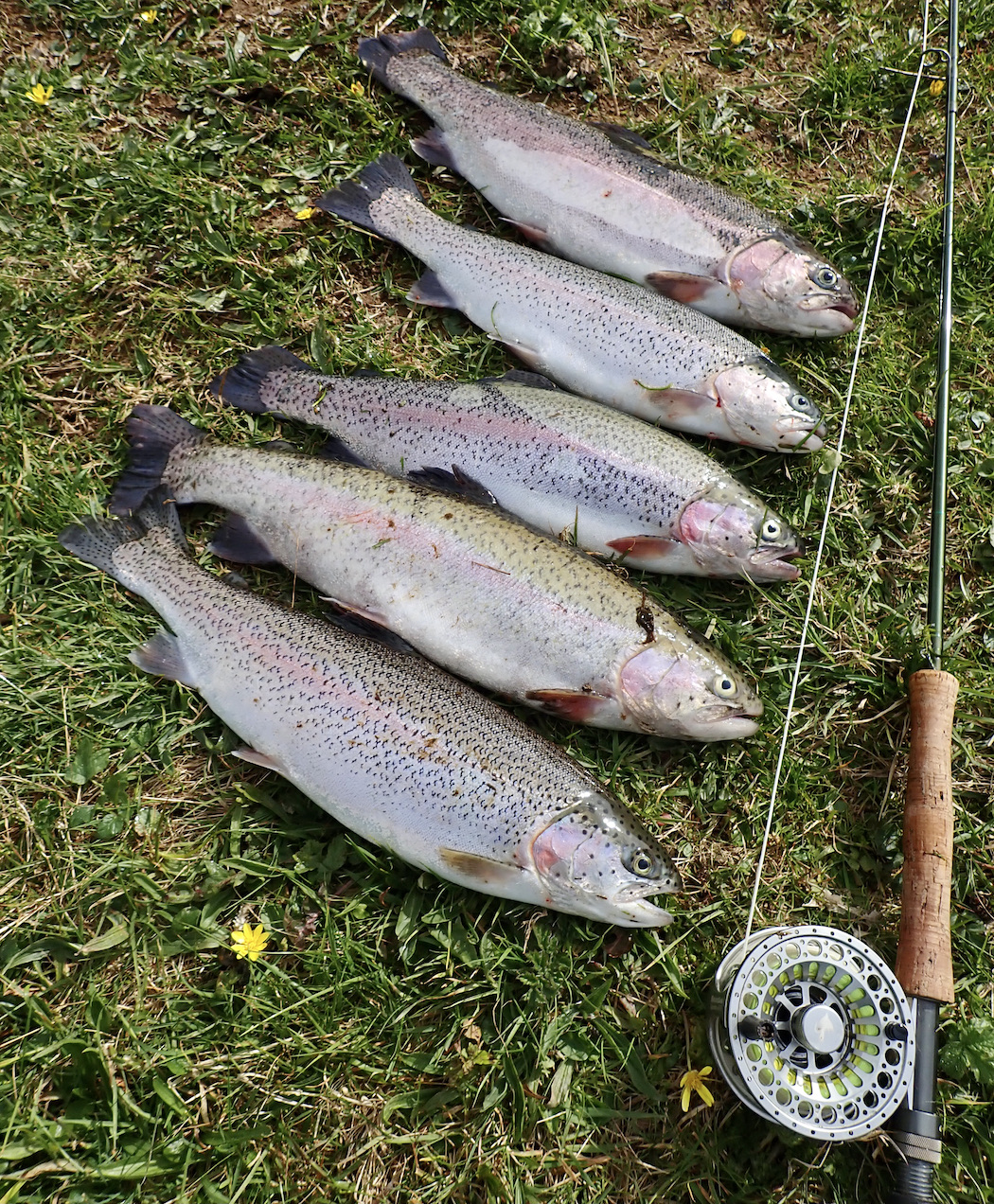 I am always fascinated to see the remains of the signal crayfish that abound around the shores of the lake these unwelcome crustaceans have established a large population within the lake and I suspect the herons stalking the banks may have been feasting upon them when we arrived.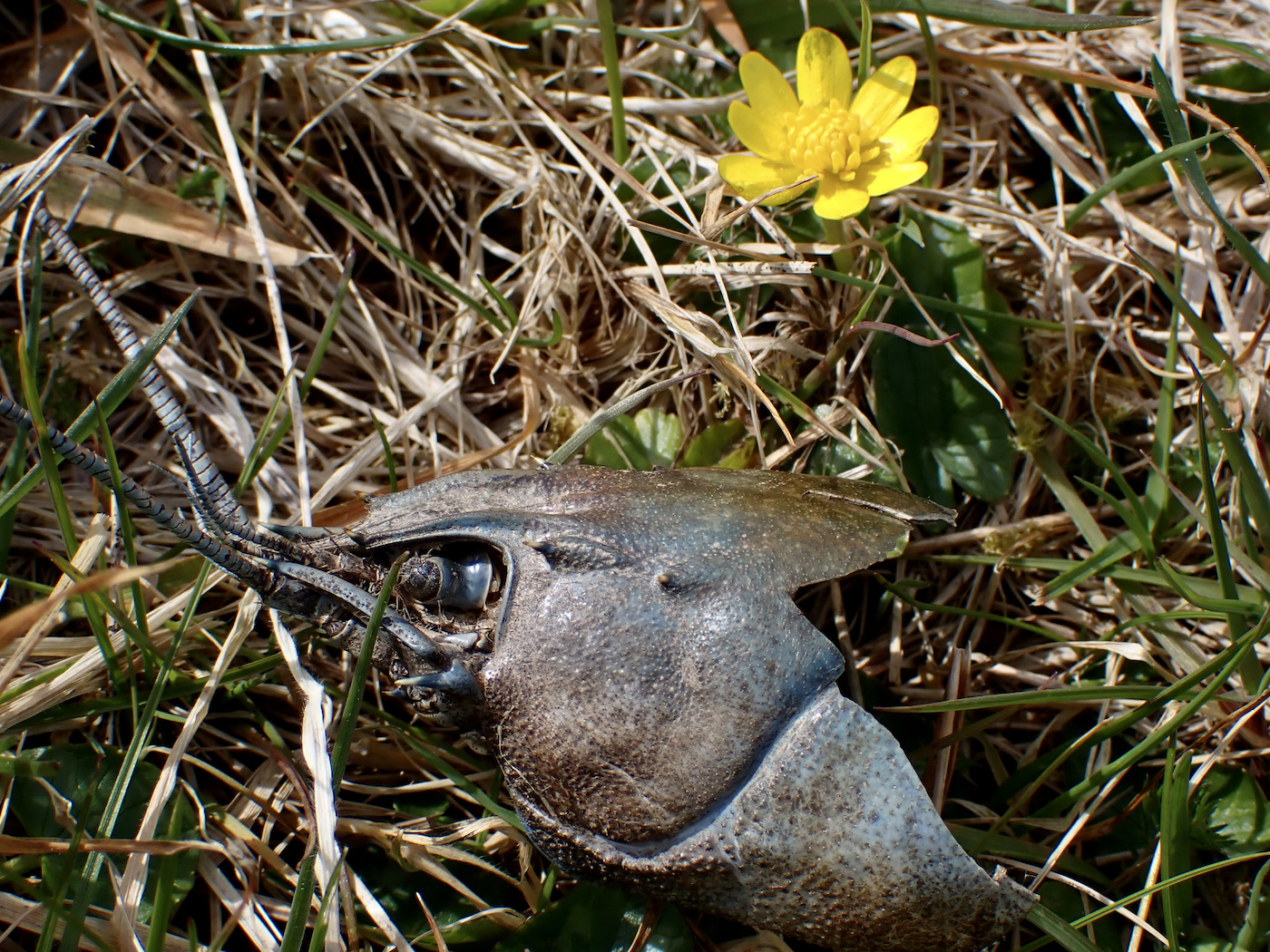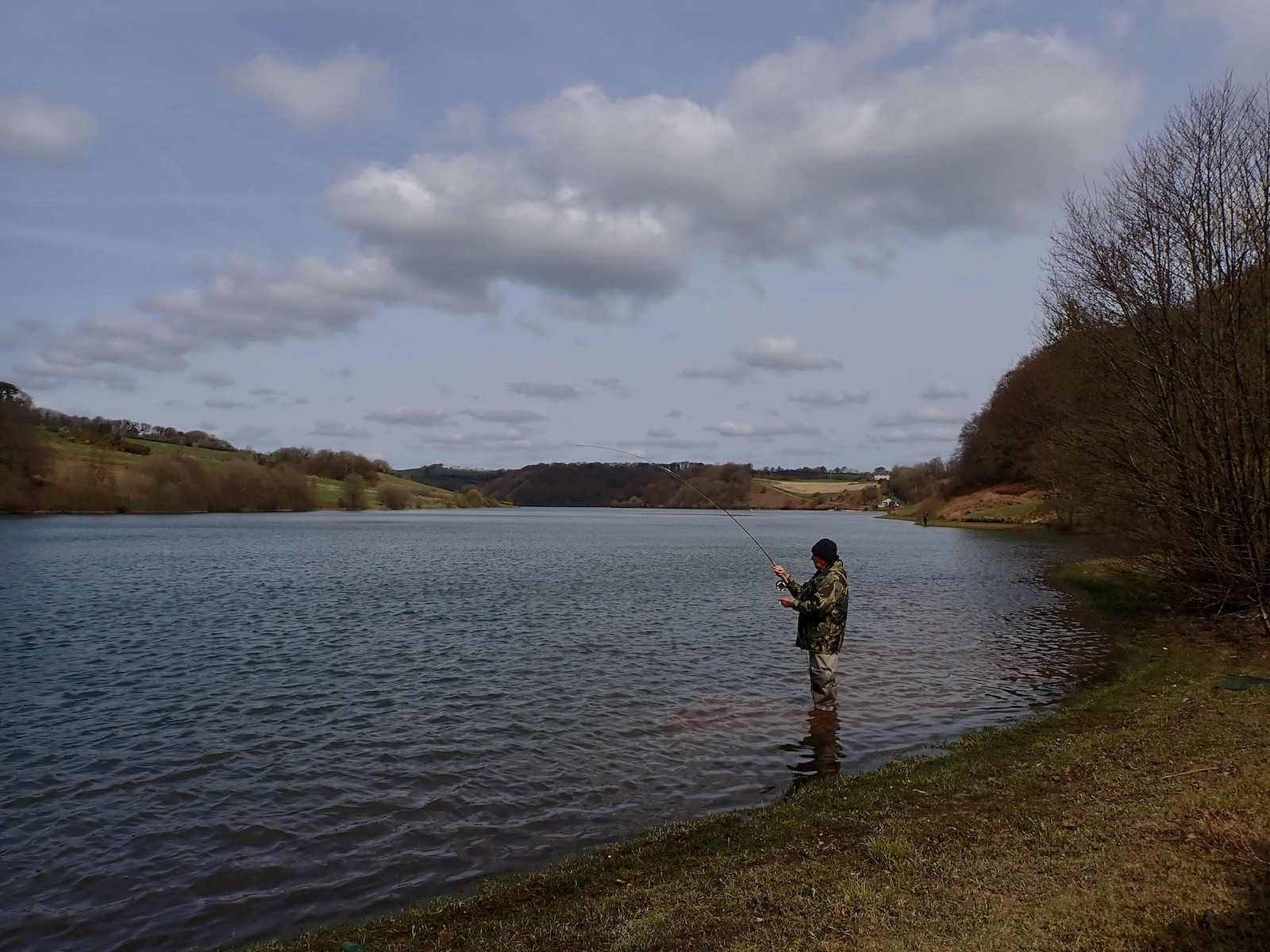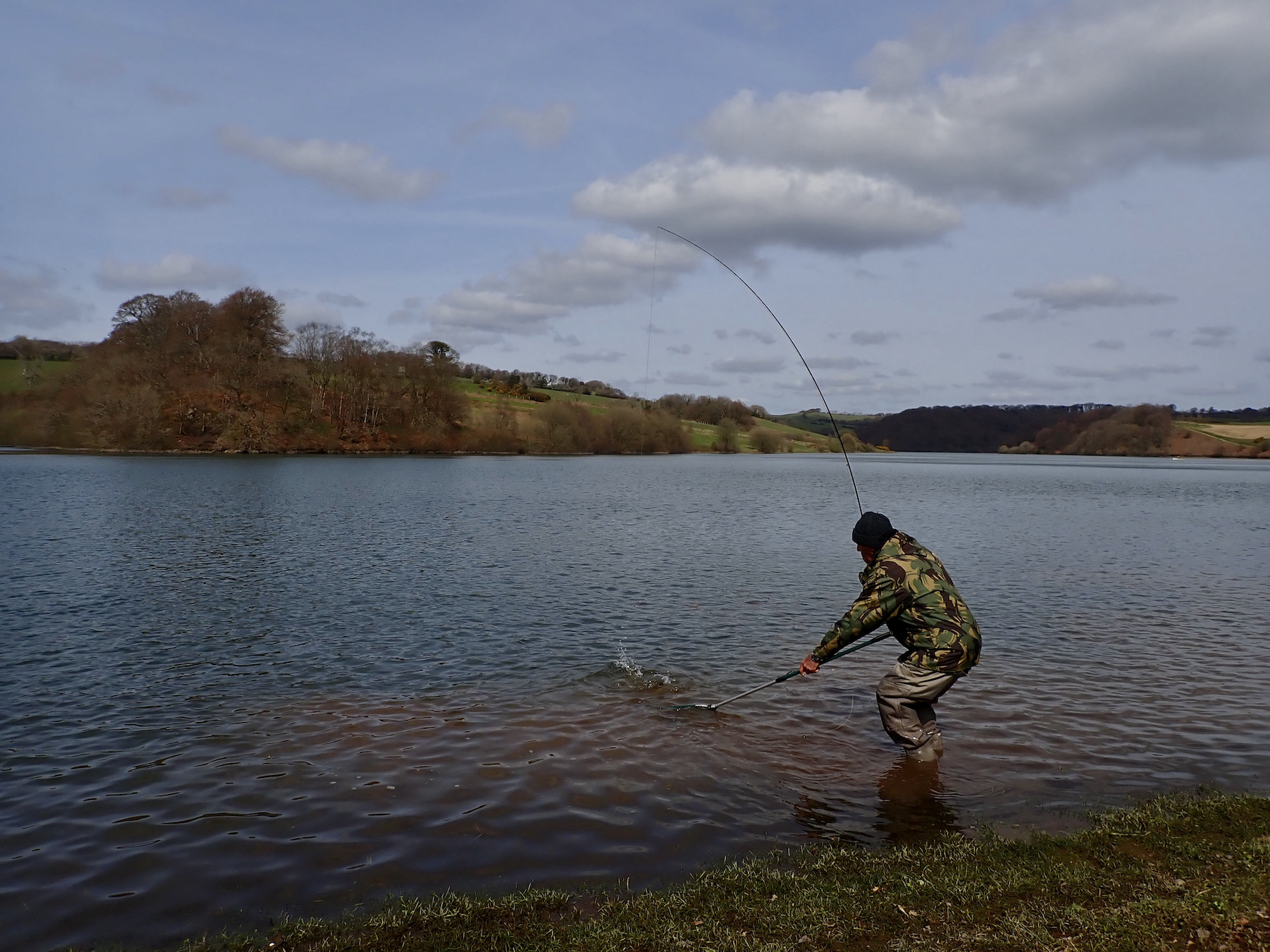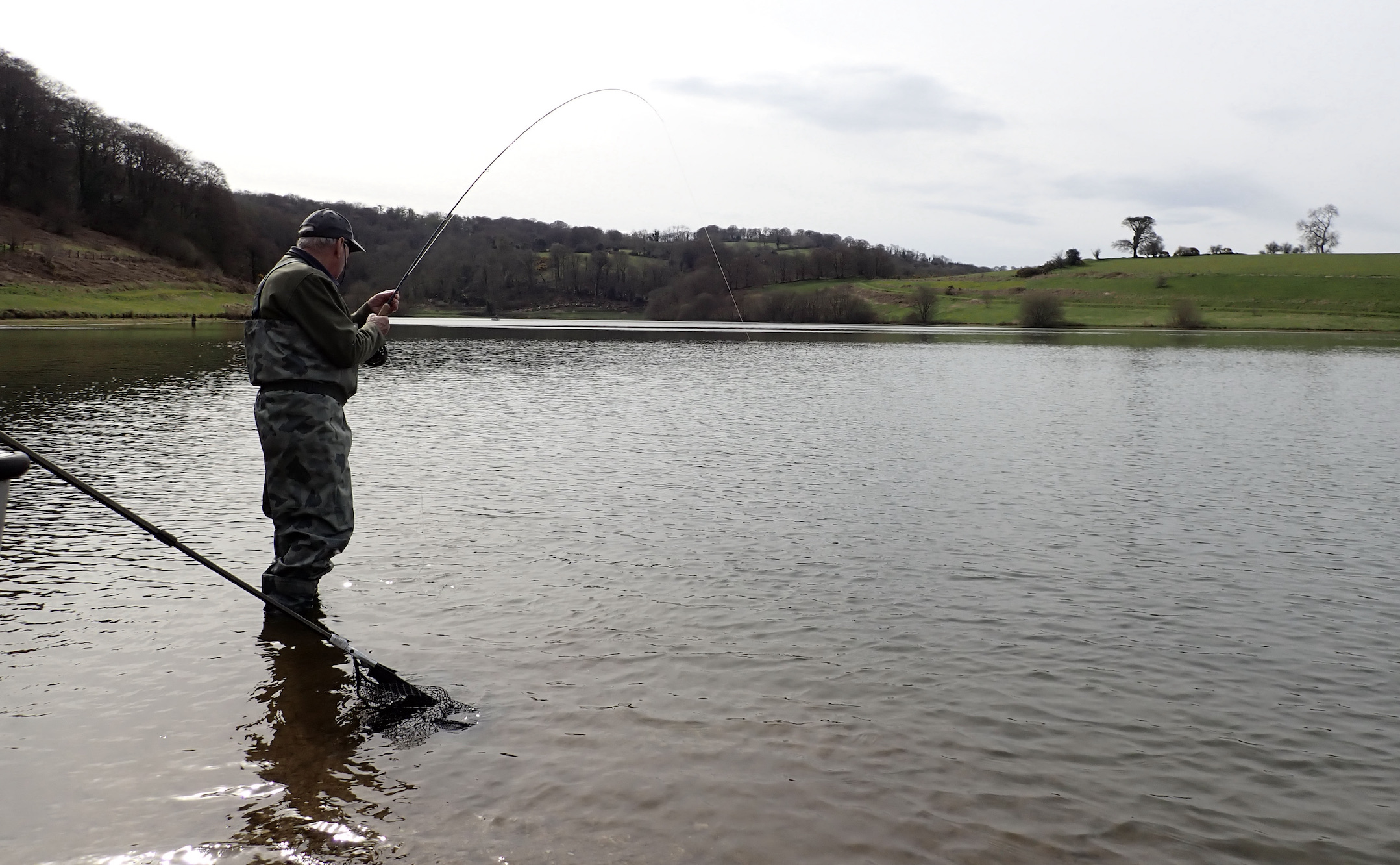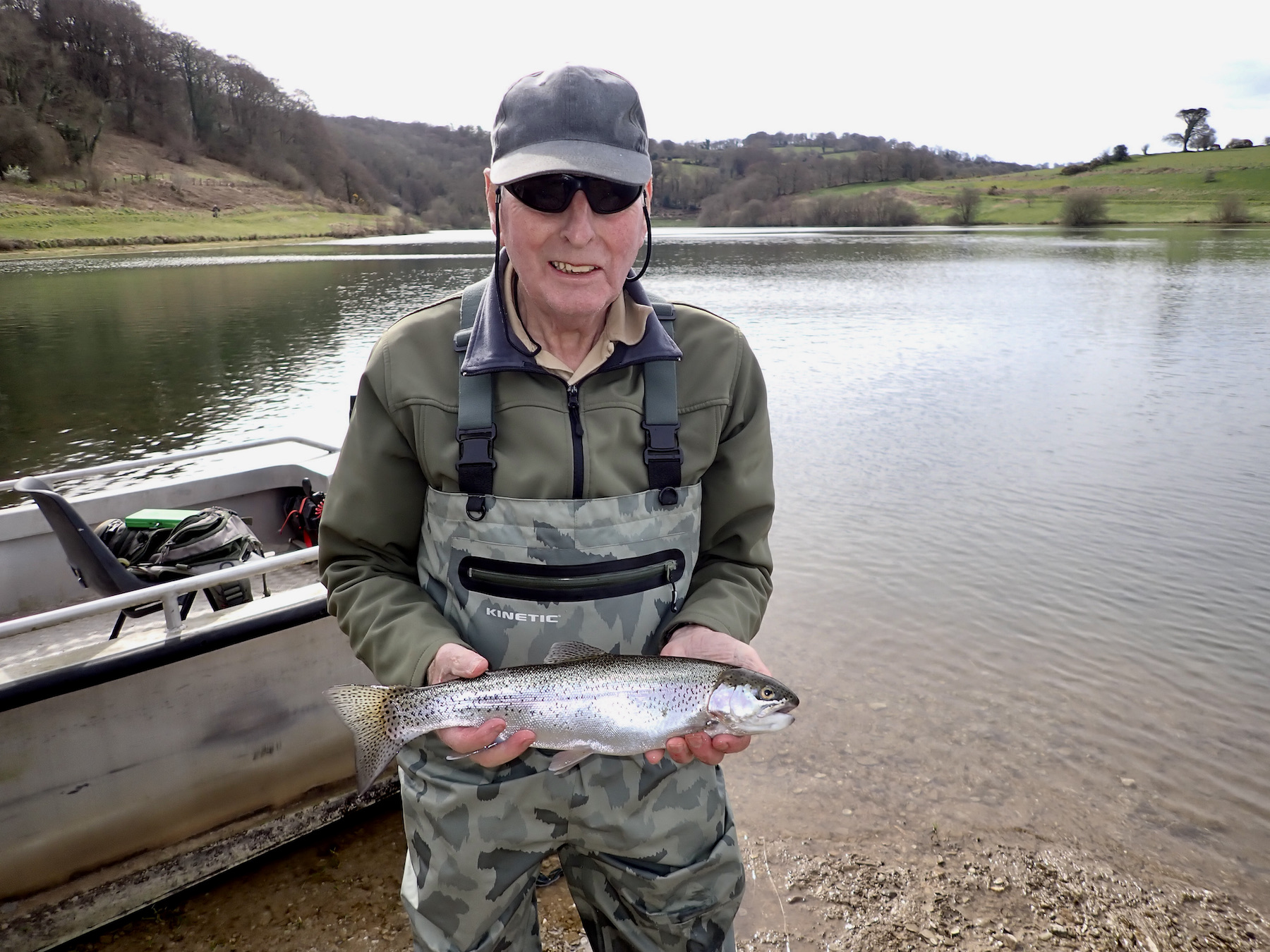 We gathered at the fishing lodge at close of play with all members catching a few rainbows.
1st – Wayne Thomas     5 fish  11lb
2nd – Colin Combe        4 fish   8lb 8oz
3rd – David Eldred          3 fish   8lb
4th – Dave Mock            3 fish   7lb 15oz
5th -Andre Muxworthy – 3 fish   6lb 10oz
6th – Paul Grisley           3 fish   5lb 10oz