It's been a relatively mild winter so far and this has ensured consistent action with the regions carp. South West Lakes Trust waters have much to offer the keen angler who relishes the slightly wilder feel of these waters that hold some stunning carp. In contrast to many of the smaller commercial lakes anglers have the opportunity to choose their swims and fish without the competition for swims often experienced on popular heavily stocked commercials.
Ryan Willshire banked this 20lb14oz mirror from Upper Tamar in the last 24 hours. Great way to start 2020! Mainline Baits IB boilie over monster particle was the successful combination.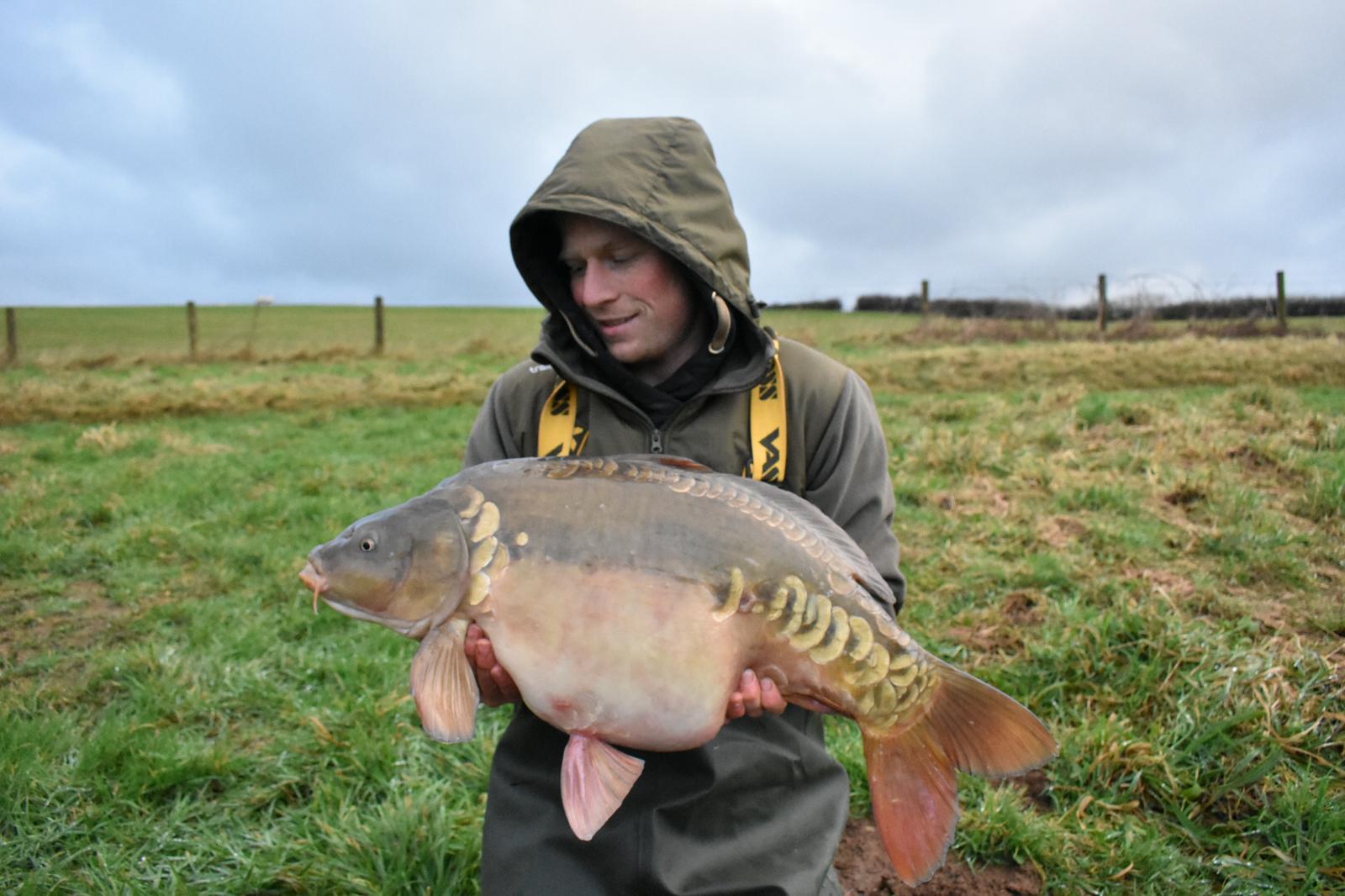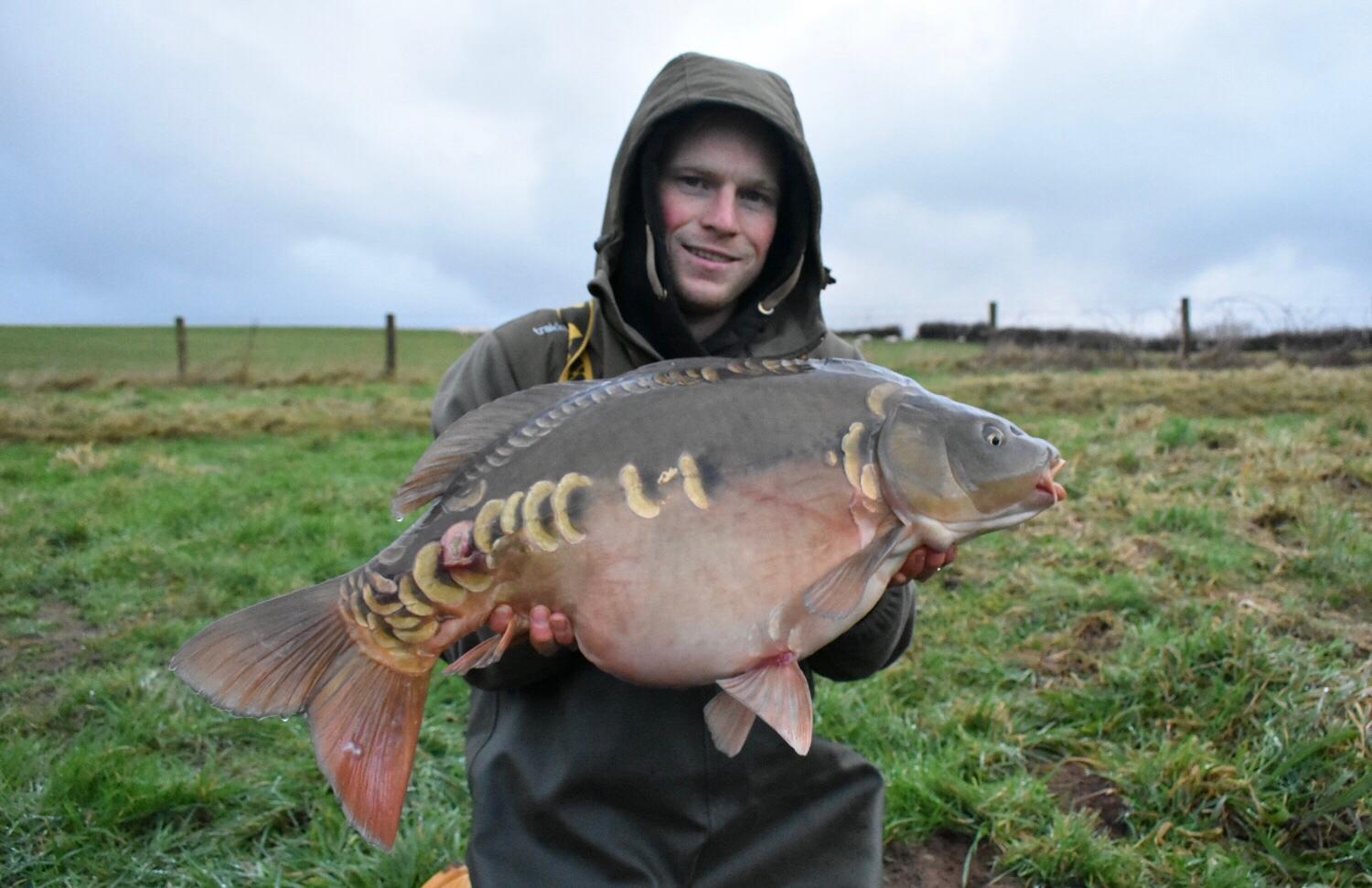 (Below) Lee Watts sent us in this catch report from the last couple of days: 'Great session on Melbury with Aaron Jones nice way to finish the year with a few crackers, great to see Arron using a new cog lead to great affect at 180 yards! I also managed catching on a new test bait. My two mirrors were 24lb and 19lb and Aaron had 5 fish with 4 low double commons and cracking 13lb mirror!