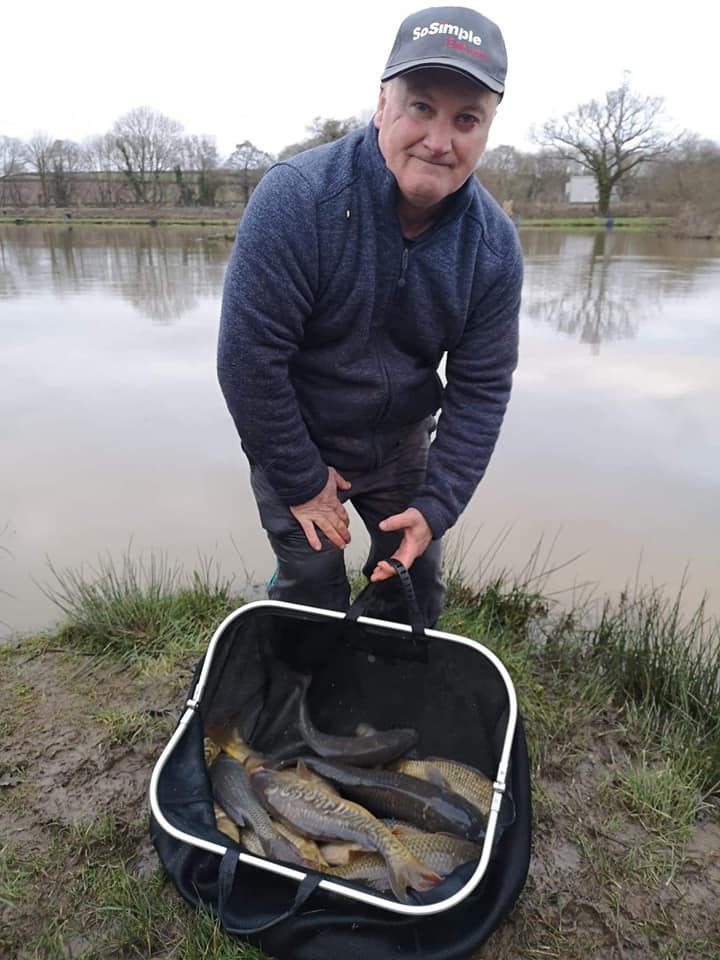 Winter league No 4 today at Morchard Road, 21 fished which I think we came to the conclusion was a few to many with some poor areas having to be in the bag, however it was nice to fish in relatively dry conditions with little wind for a change.
A big well done to Chris Morris  who comfortably won with 58lb 2oz,  Chris  drew the car park point and made the most of it with about 30 small carp.
After Chris it was all very tight and Stephen Craker had the edge with 31lb 8oz from just past the left point, and 3rd place went to Stuart Burridge with 29lb from next to Chris Morris.
Also rans and those in the points were as follows,
4th Neilsen Jeffery  26lb 10oz
5th John Lisle 24lb 8oz
6th Martin Crouch 20lb 8oz
7th Damian Lawrence  19lb 8oz
8th Dave Downton 17lb 10oz.