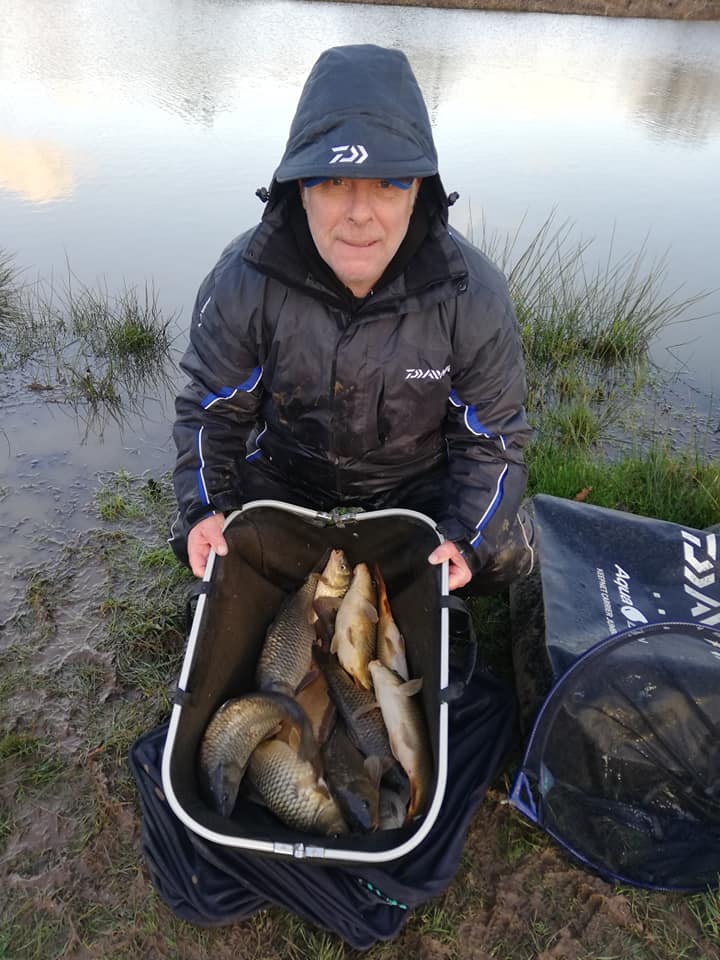 Bideford and District Angling Club Coarse Section Monthly competition No 1 results::
1st Keith Copland 50lb 14oz
2nd John Lisle  39lb 10oz
3rd Martin Turner 36lb 2oz
4th Richard Jefferies  35lb 10oz
5th Tom Scott 23lb 12oz
6th David Bailey 19lb 10oz
7th Reg Sutton 17lb 3oz
8th  Ian Owen 15lb 9oz
14 club members fished @ Lakeview Morchard Road. Conditions , for our first match of the new season, blustery and damp but the small carp were in an obliging mood for some. Keith made no mistakes on peg 2 and fished the long pole, double white maggot over micros for a convincing victory. Second spot went to John who fished peg 12 with a small groundbait feeder, Martin fished the pole on peg 3 with maggots for third place.