PERSONAL BEST FOR 9 YEAR OLD JACK AND LOTS OF OTHER ELDORADO BEAUTIES FOR THE PAINTER FAMILY!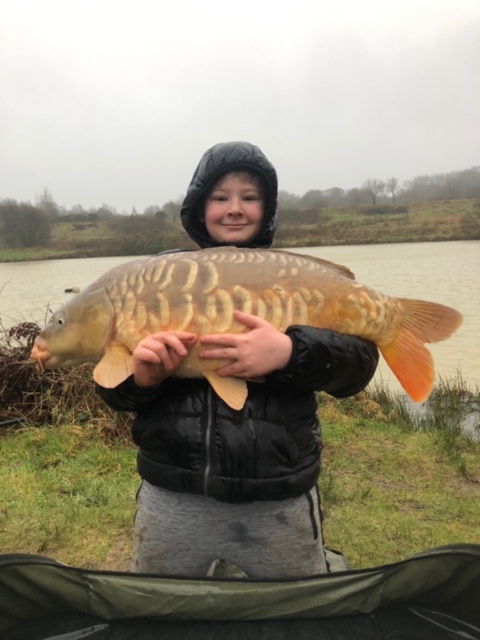 Paul Painter and his sons Harry 16 and Jack 9 decided to brave the weather and have a weekend fishing at Anglers Eldorado – and it certainly paid off seeing the youngest of them Jack catch his personal best at 27lbs 8oz!
Paul shared – "Myself, Harry, and Jack, had a good 48hrs on the Eldorado complex even though the weather was very rough!! We had quite a few Carp out of the bottom lake and had a few hours float fishing on the top lake which produced some lovely carp including Koi. Jack had a really memorable session when he smashed his Carp PB by 7 and a half pounds when he caught a 27lb 8oz Mirror on Saturday morning!!! He also managed to stalk out some Koi on floating crust from the Koi pond."
MASSIVE CONGRATULATIONS JACK – TO CATCH A FISH OF THAT SIZE SO YOUNG IS PRETTY AWESOME!! GREAT TO SEE YOU HAVING QUALITY FAMILY TIME ON THE BANK!