The River Taw Fisheries Association have made the decision to postpone this years AGM that was due to take place at Highbullen Hotel on March 27th  due to ongoing concerns regarding the Coronavirus.
Angling on the whole is not severely impacted upon by the Coronavirus.  Waterside activities in the fresh air are undoubtedly amongst the safest place to be when it comes to Coronavirus. After one of the wettest winters for several decades Devon's rivers are brimful with water and whilst the first two weeks of the season have been a washout the rivers levels bode well for the coming season. With dryer weather forecast for next week I expect a few anglers to get out and wet a line.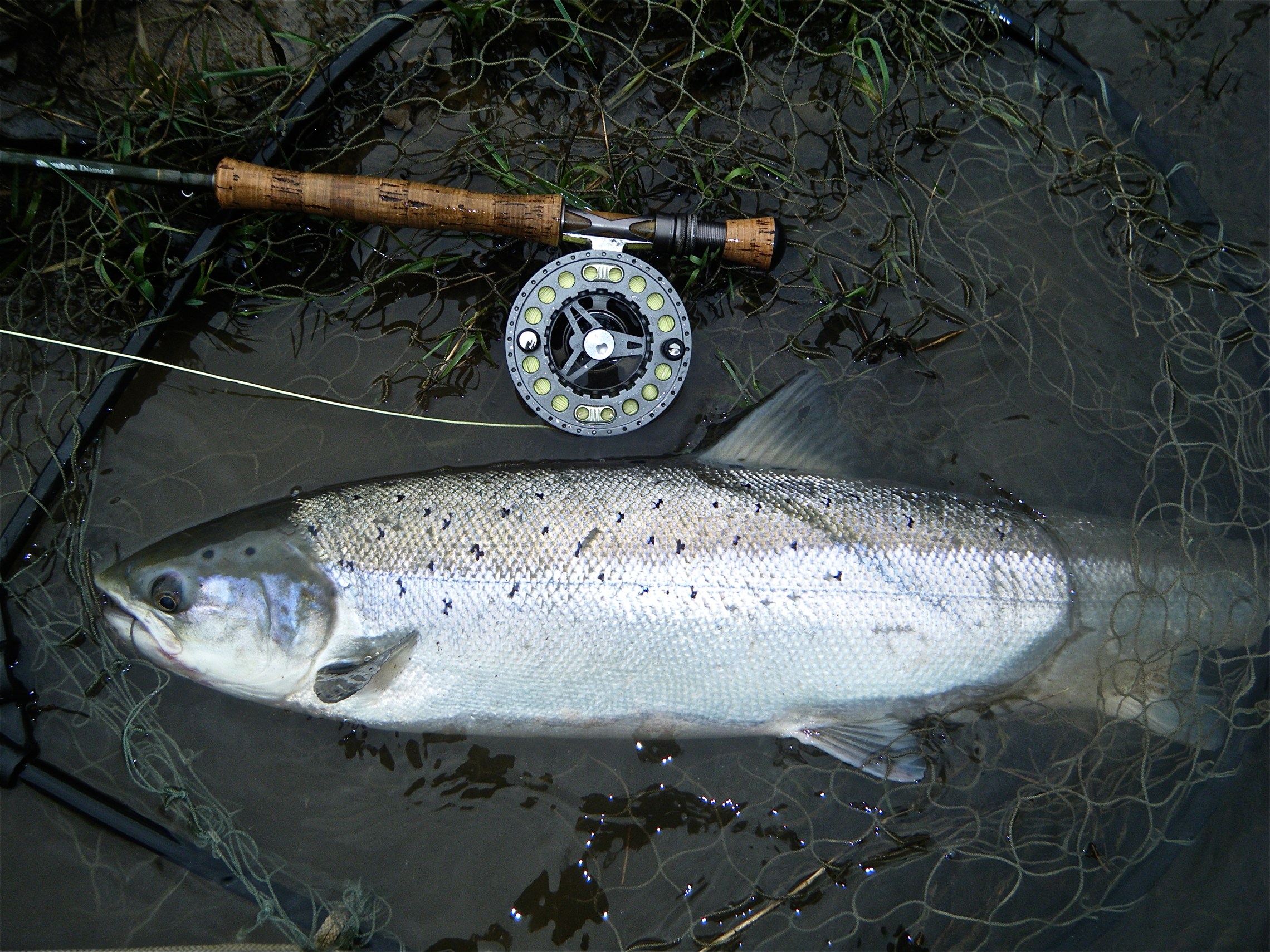 Alistair Blundell ventured onto the lower Torridge and spotted a salmon showing at the tail of the pool. He used his double handed rod to drift a fly across the spot and was rewarded with that delightful connection with a double figure spring salmon. After a few exciting moments the fish managed to shake the hook free in the strong current. The hooking of the fish is a great sign that salmon are in the rivers and as the water level drop there is every project of that most prized spring run salmon.