Plenty of reports of stunning pictures from the prolific Stafford Moor Fishery.
(Below)James Malone and friend Kristen banked 13 fish up to 29lb 14oz which was Rhys new personal best well done Rhys 👍
The guys fished in the summer hut swim on Beatties lake.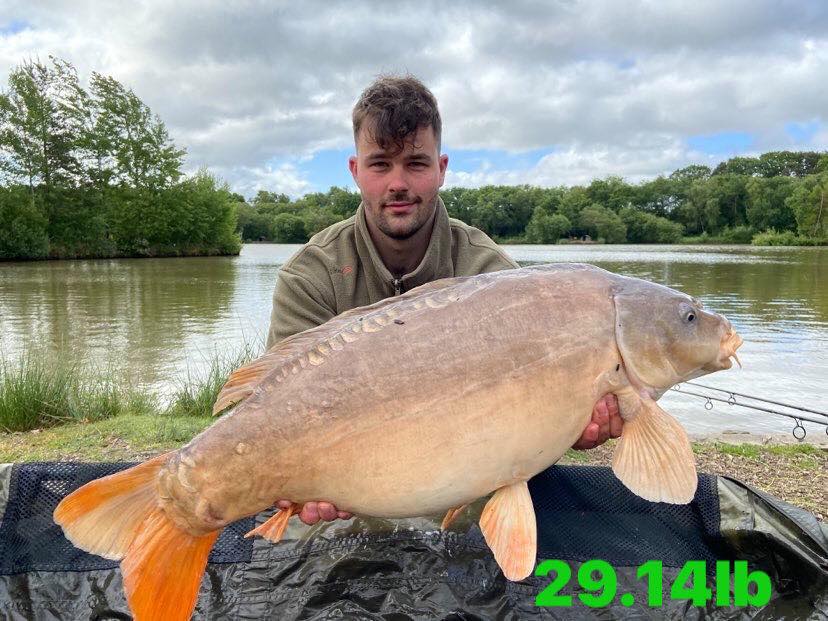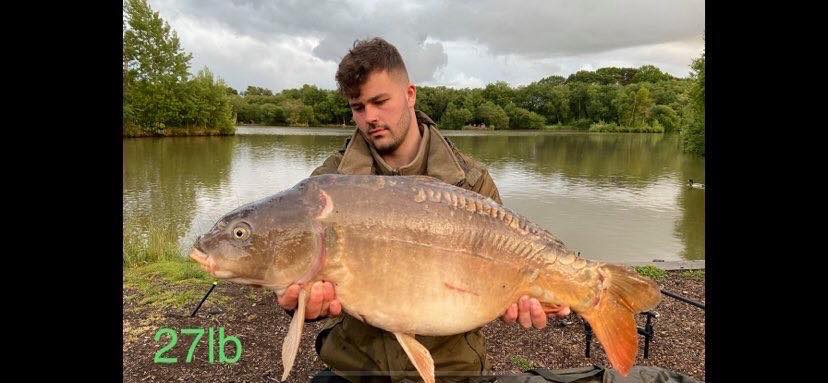 What a team! What a superb venue! What an amazing weekend!!!! wrote Matthew Whiteside  after visiting Stafford Moor for a social fishing trip on Beatties Lake.
Vader Baits Elite Team it was awesome to get out bankside with you! We have waited like everyone else to get out and get fishing again!! Stafford Moor Fishery was our first venue! Paul and Jo not only run one of the most beautiful venues in Devon but there attention to detail, their care for their anglers and their care for their lakes is the best I've ever seen! Jo was an absolute star over the hard times of trying to rearrange bookings for lots of anglers over this terrible time but she absolutely nailed it !!! I would recommend other fisheries to take note as this is the standard to run your establishment at without a doubt I'm so impressed and Vader Baits will be definitely be running lots more of its events from here!!! With such a superb back drop and so many of us biting at the bit to get on the bank again this felt really special as soon as we got there. The hear was the only thing that was to hamper the fishing a little it was so hot but it was't long before one of the new Vader young guns was into a really old lovely mirror! Infact Aaron was into the fish before I'd even got my bivvy up, net out or rods made…Adrian Lazarus known as Lazamidi in the Vader ranks stole the show tho! With a little grizzle that he though he may well be in one of the tougher swims turned out he had two of the biggest fish of the event and went on to win the bait package and the very special Vader Baits carp cup 👊
Most of the team managed at least a couple of carp and others having 3 or 4 and unfortunately for a couple of the team it wasnt their day !!! In the end I think we had something like 25 carp over the weekend and in the conditions that was great work from the team and an absolutely awesome event !!! Again thank you team roll on our next social back at Stafford Moor and again massive thanks to Paul and Jo you guys have been brilliant!!!!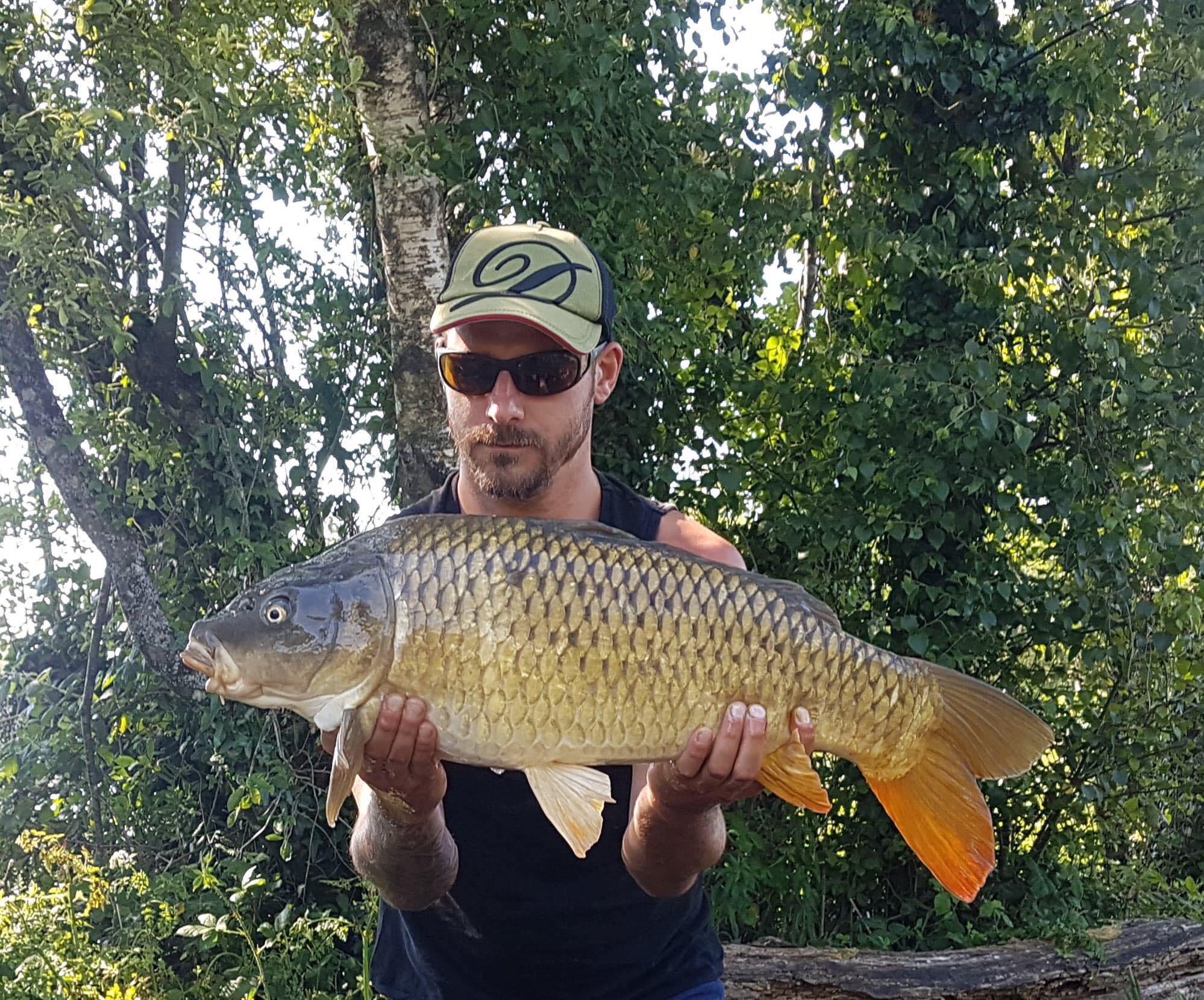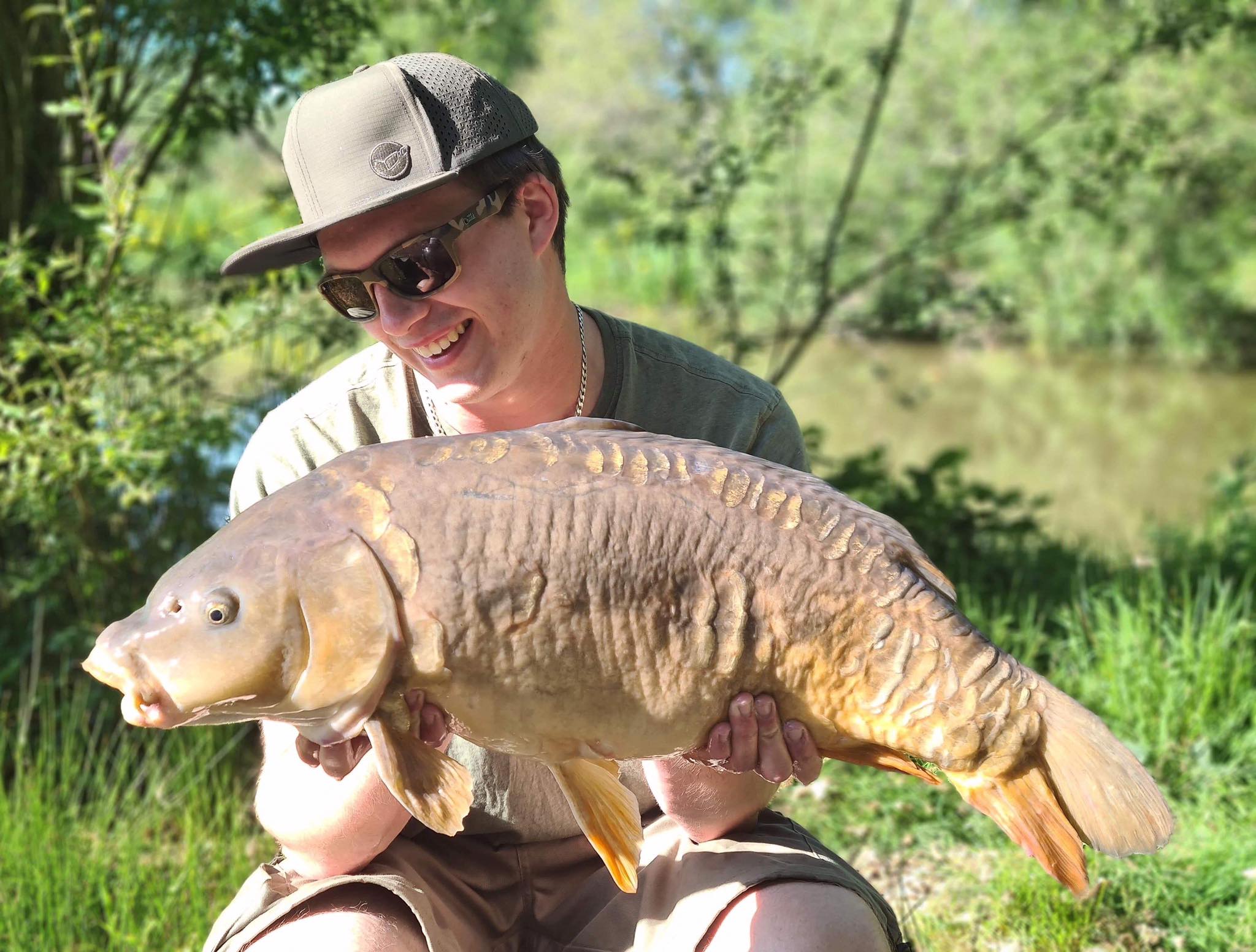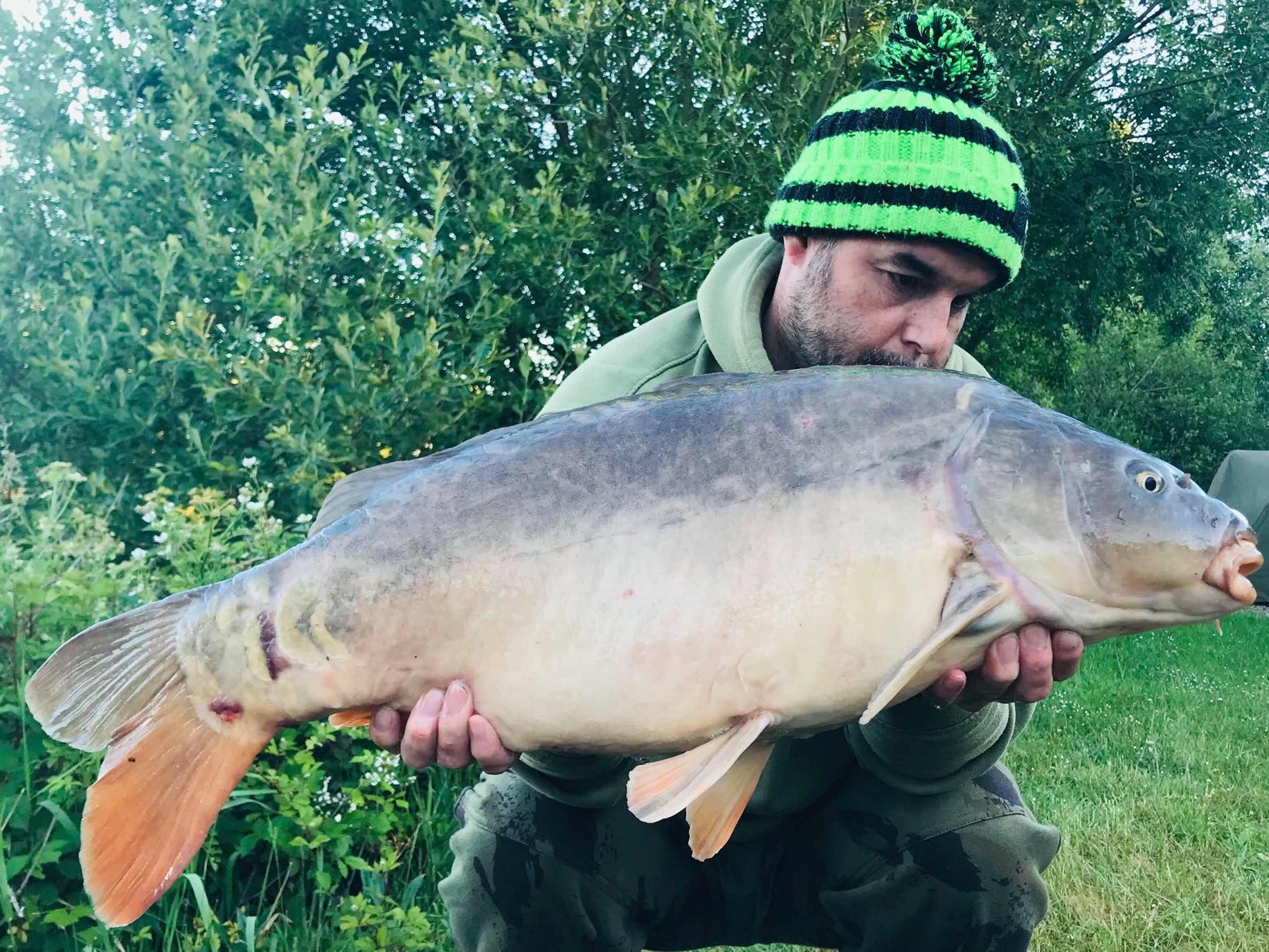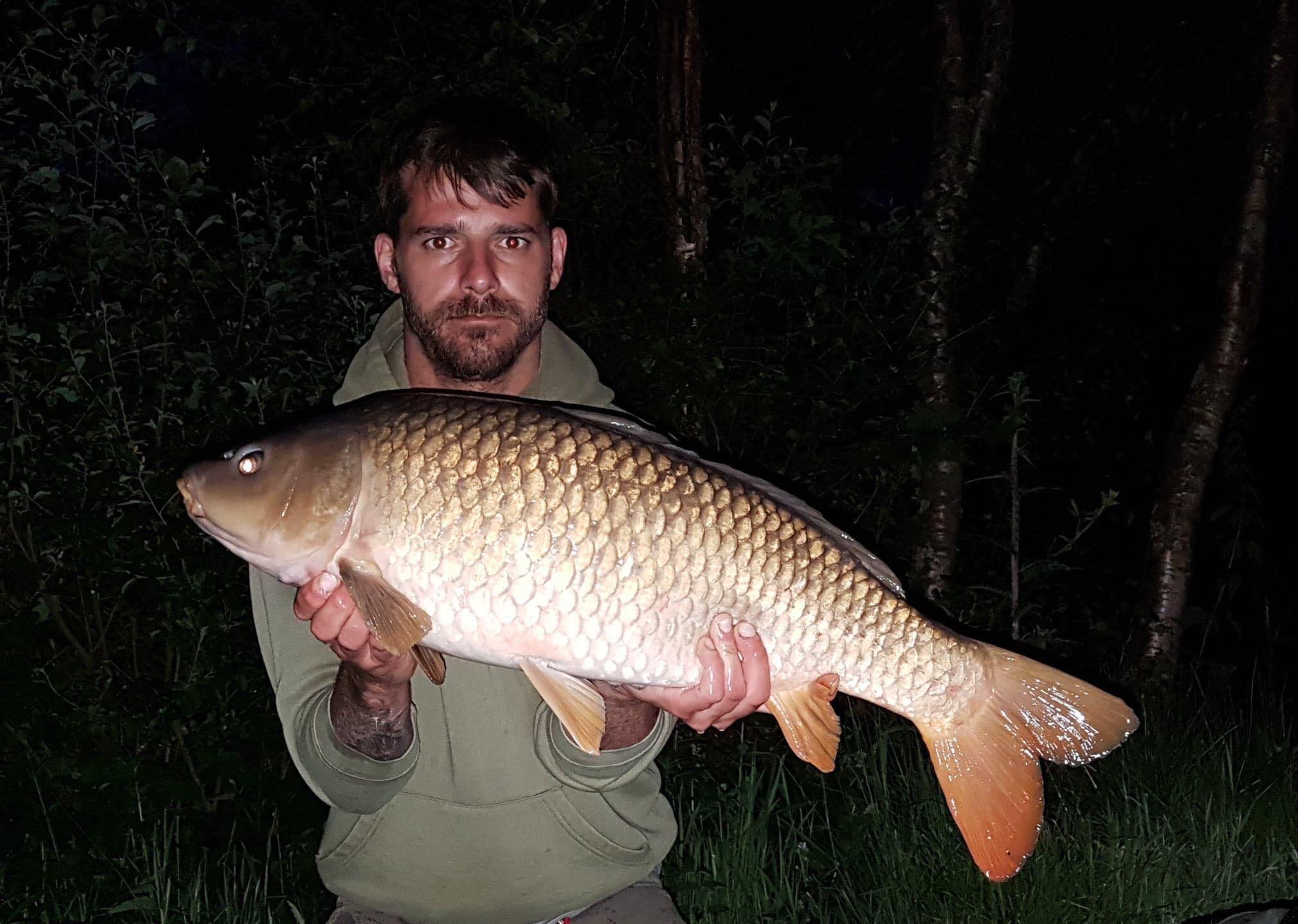 Joey Gould  had 21 fish out up to 29lb which is a new pb for Joe from the inlet swim on Beatties lake. All fish were caught on our house pellet and Sticky Baits Krill boilies.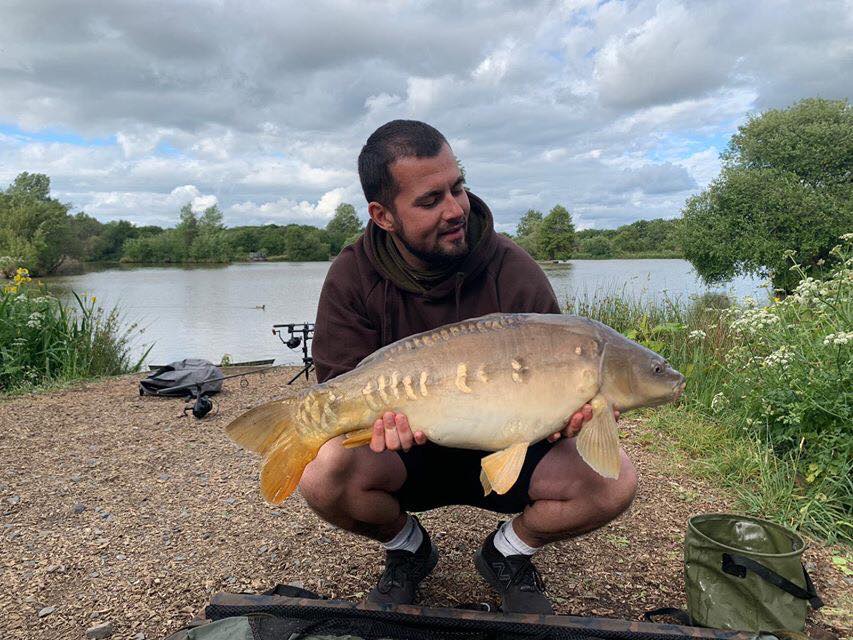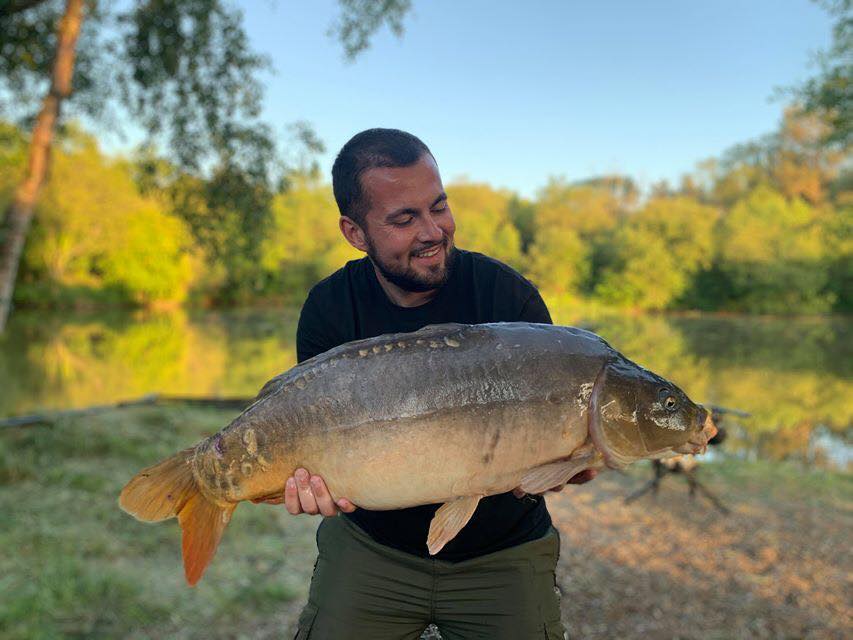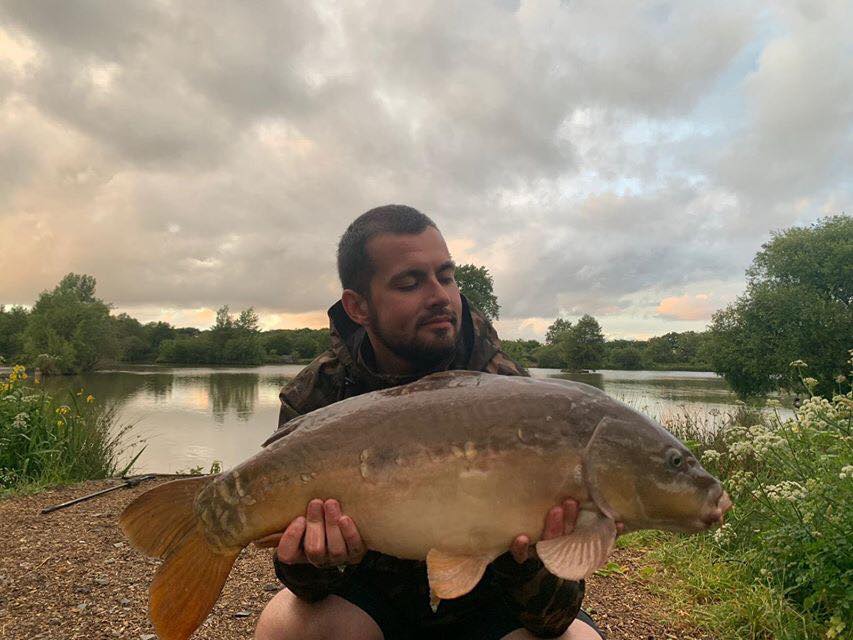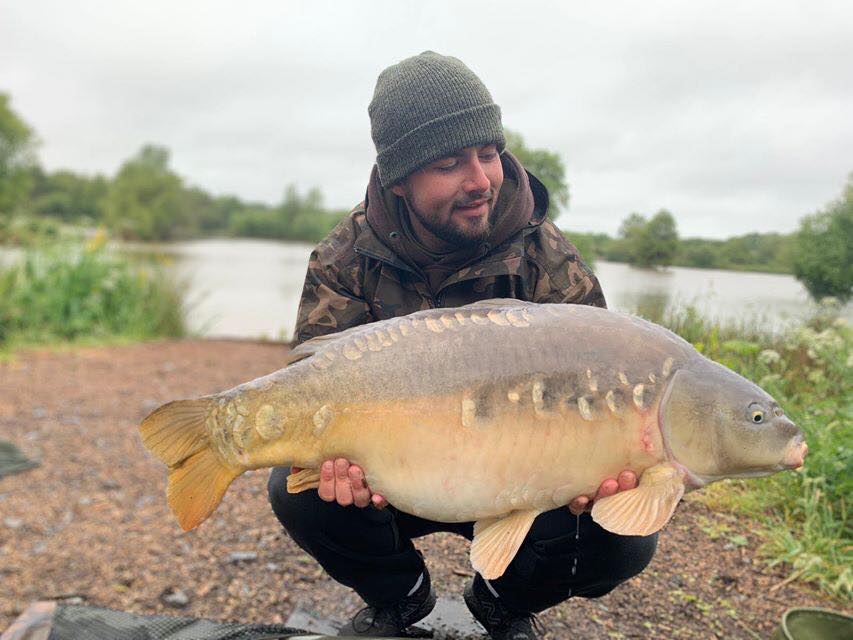 (Below) James Russell who fished on swim 15 (Albert square) and had 4 fish out up to 31lb 12oz