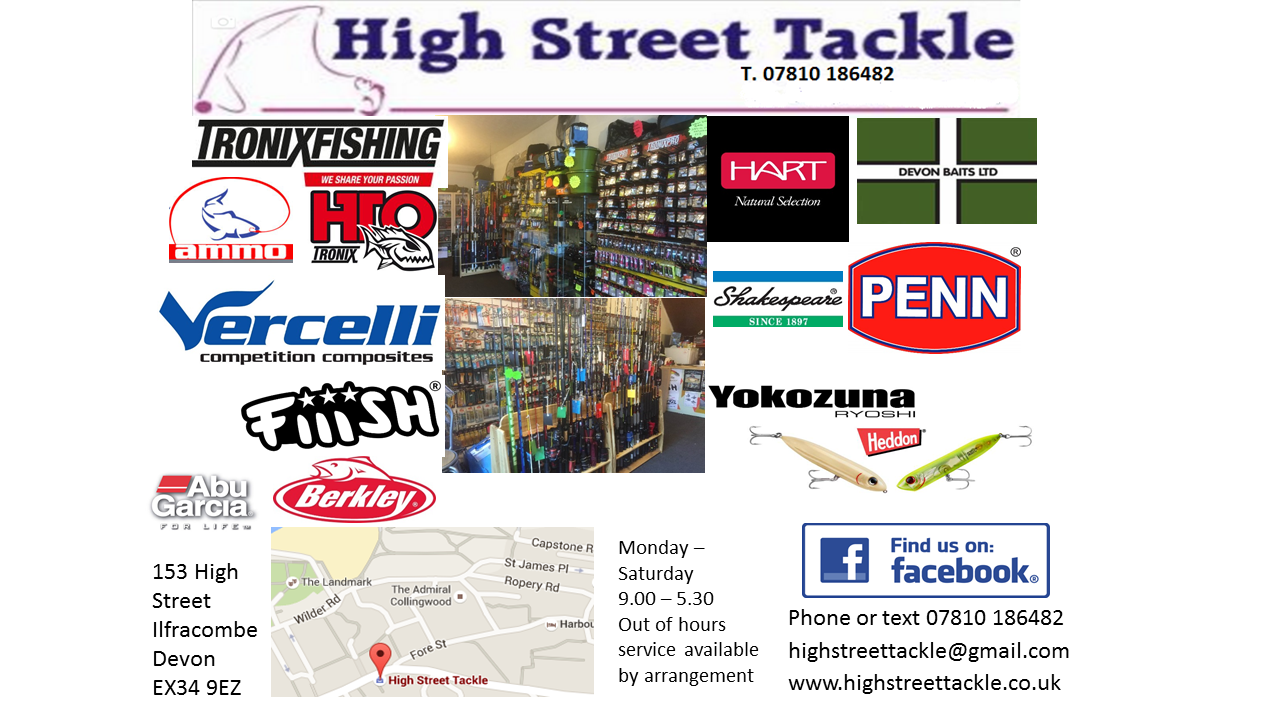 Ross Stanway has taken the lead in Combe Martin SAC's lure fishing competition sponsored by High Street Tackle Ilfracombe. He tempted a fine bass of 70cm that was estimated at 8lb 8oz. The fish was caught from a rock mark using a Black Fiiish minnow.My biggest bass to date 70cm exactly. Ross said " Unfortunately I didn't weigh it as I've taken to not carrying scales whilst lure fishing. But I estimated it at between 8-9lb. And theres a length to weight chart on uk bass that suggests a 70cm averages 8lb 8oz. It was a brilliant scrap in some pretty challenging conditions. Stiff nwly winds and a fair swell running. After a few quick snaps I slid it back in as quickly as I could. It was awesome to see it swim off. I'm over the moon to have caught what is definitely a PB for me. A little bit gutted that it happened when I was on my own but on the other hand it was a magical moment that I'll never forget. Also landed 5 smaller ones around 2lb mark."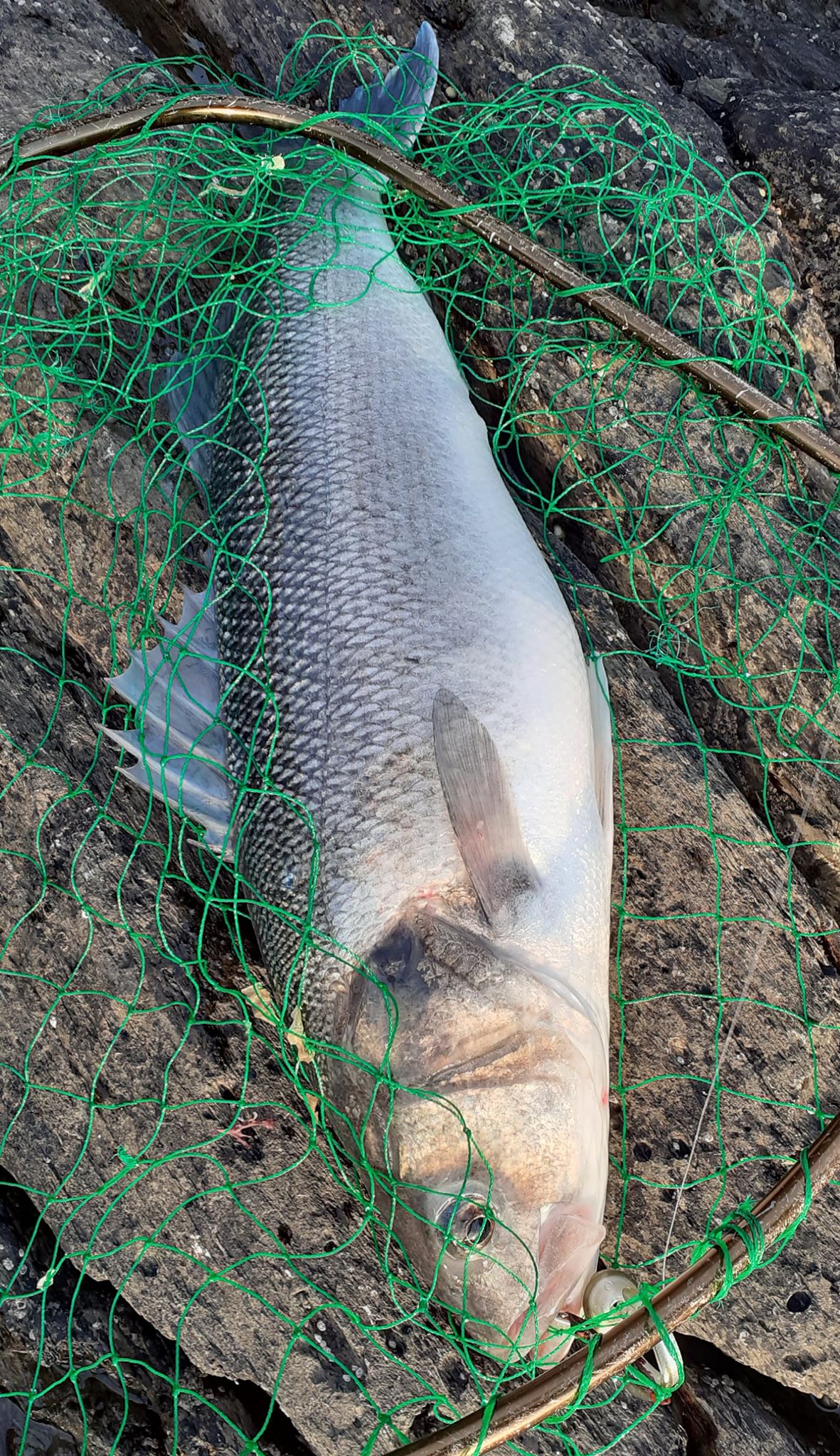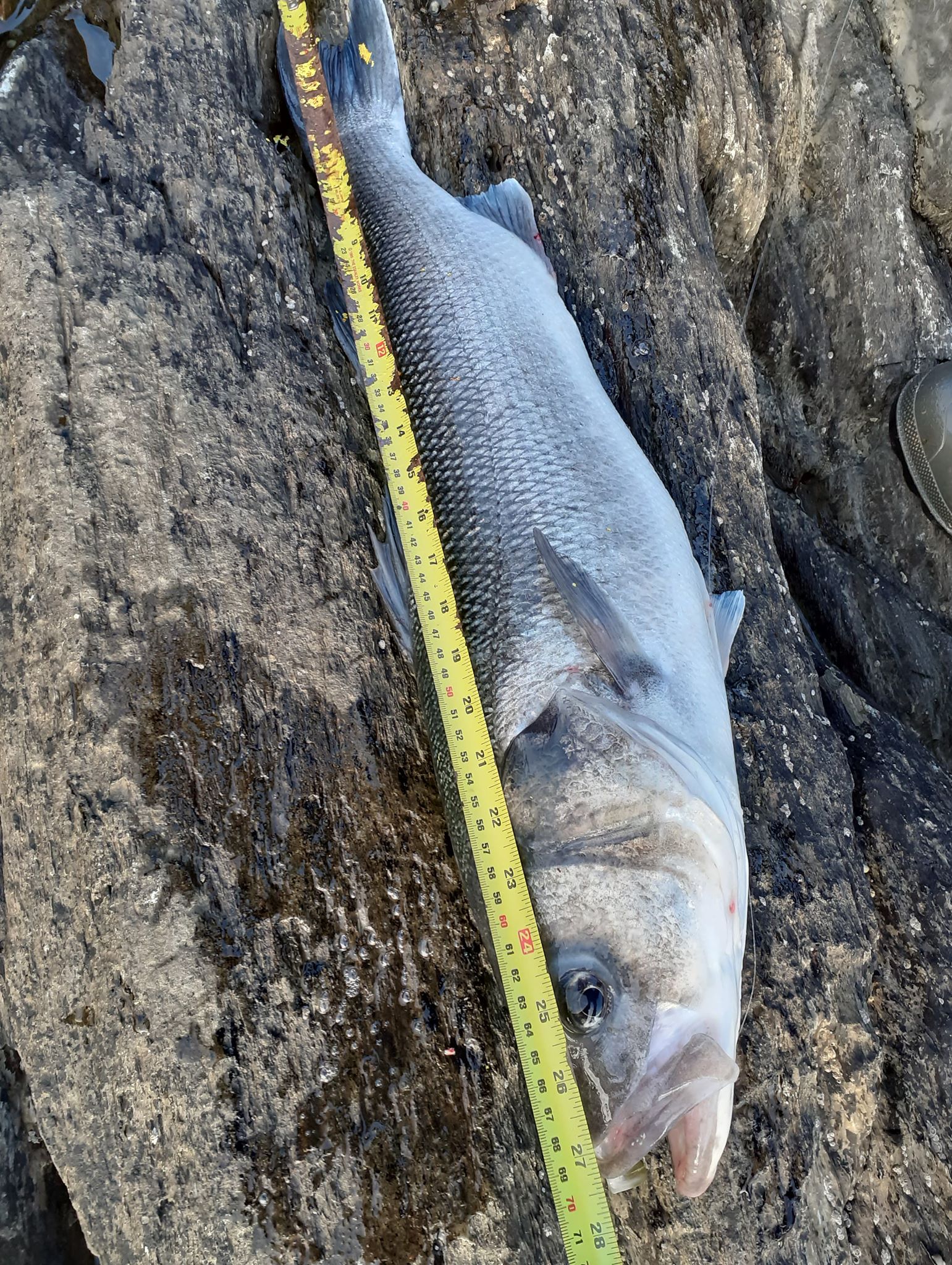 Several members have been targeting the bass with Dan Welch landing several from local rock marks.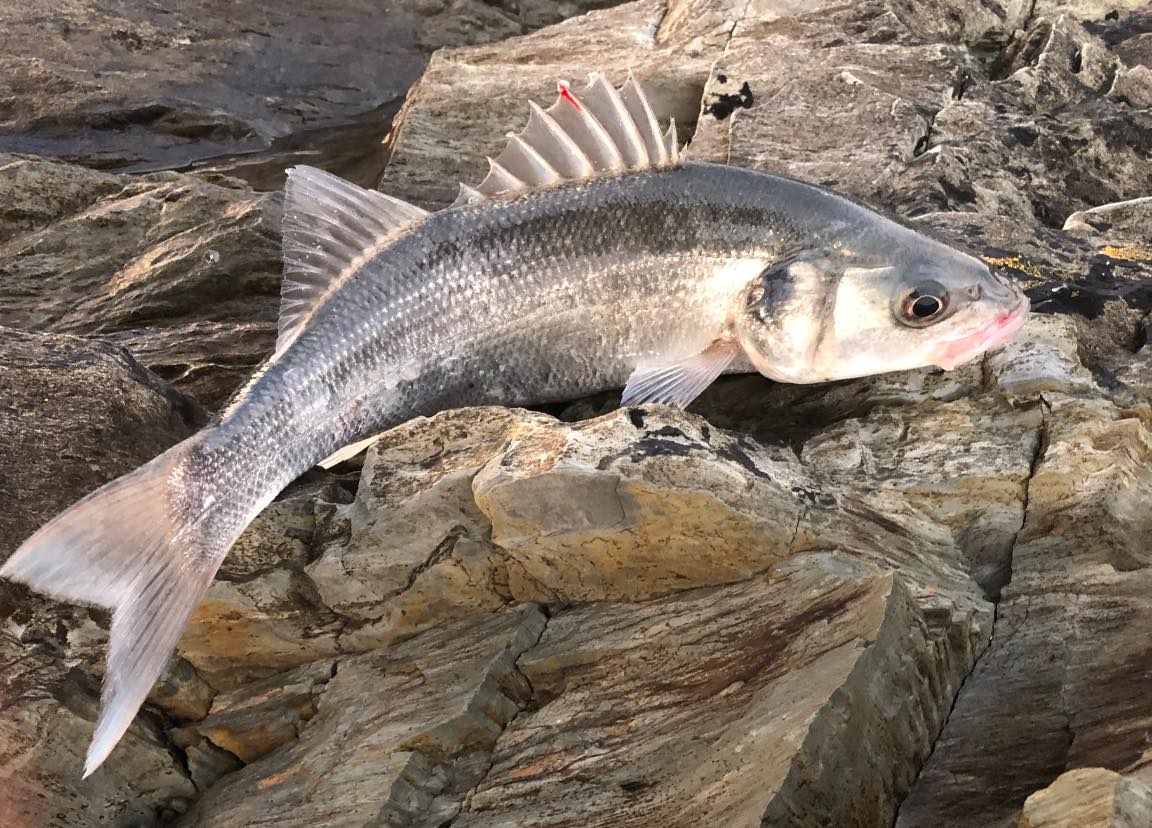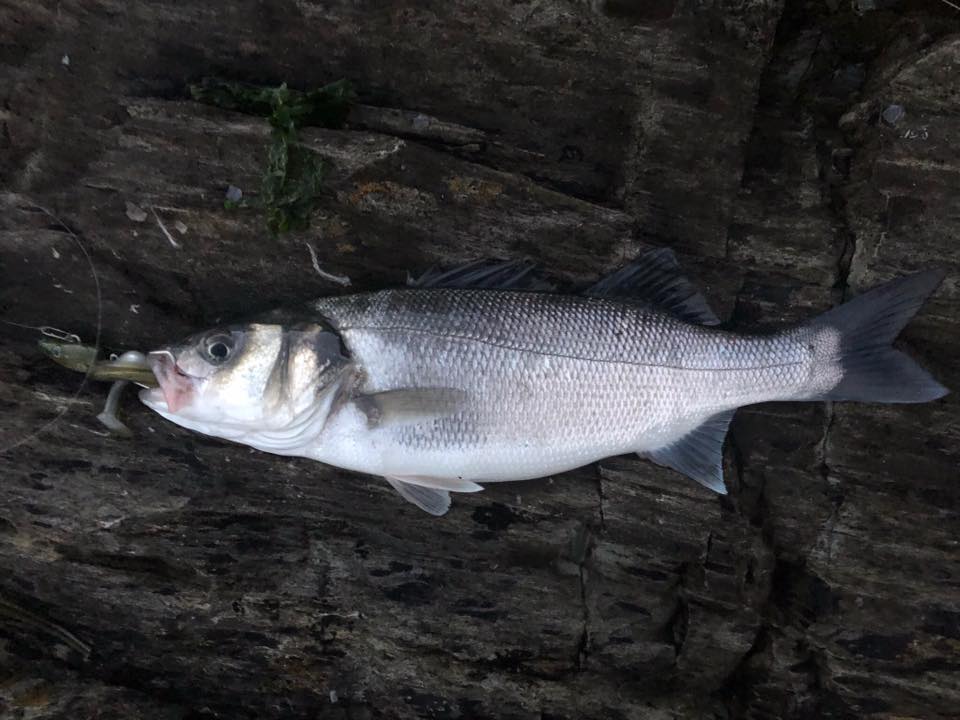 I fished a shallow and rocky beach mark in a brisk North West Wind to tempt a pleasing bass of 62cm (estimated at 6lb 8oz). The bass took a Mega bass spindle worm in water of no more than 18″. The soft plastic weedless lure enabled effective presentation in the weed strewn shallow rocky water.