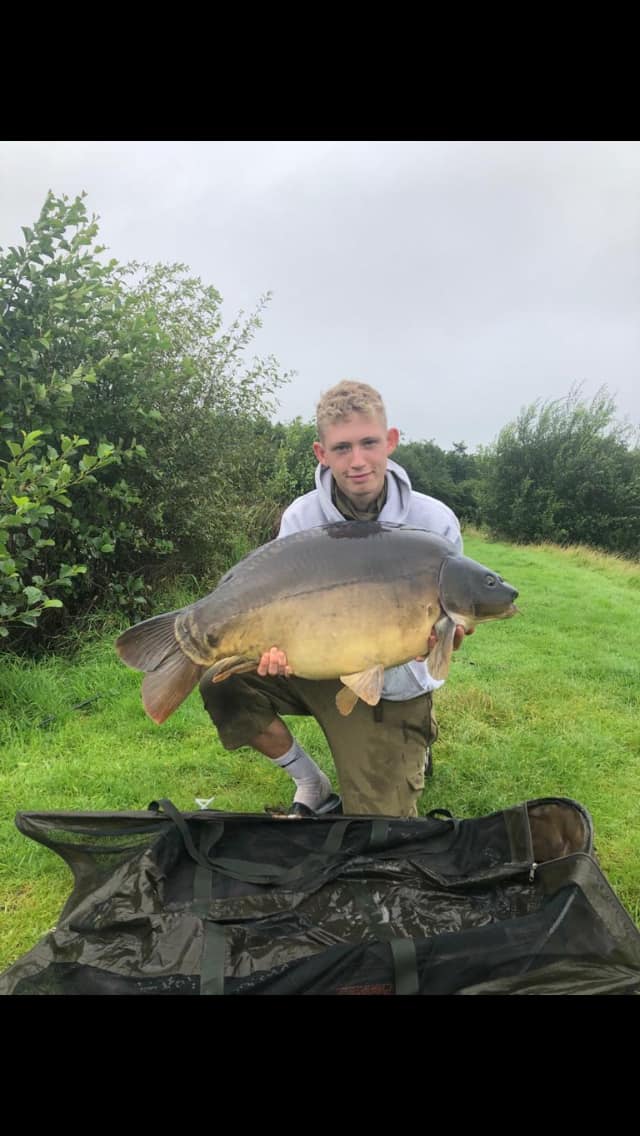 Jacob Middleton, 17 had a session on Nirvana's day ticket Kracking Carp Lake and caught Parrot at 45lbs 6oz making it Jacob's new personal best!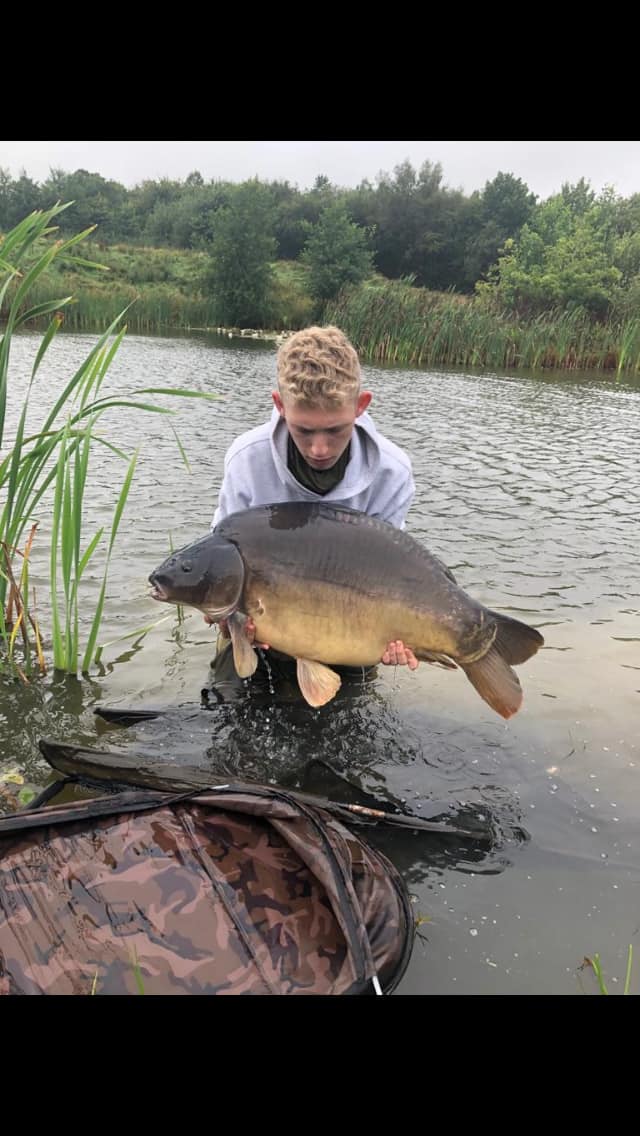 Jacob shared – "I managed to set up on peg 2 and flicked out my right hand rod tight to lily pad spot that I had previously baited. I was fishing a Krank style rig topped off with an IB essential mainline wafter, clipped on with a pva mesh bag. It weighed in at 45.6 which was a new pb for me. Once again Anglers Paradise producing the goods for new PBs!"
2. TEAM WORK MAKES THE DREAM WORK
Congratulations to Arlene and Fred Mackenzie who together with team work landed Silverback at 50lbs 5oz from the Kracking Carp Lake.
Arlene shared – "What a wake up call 50lb 5oz but can't claim it for myself as it was too much for me to land!! It was a joint effort with my better half Fred, not one hundred percent sure but think it's called siiver back!"