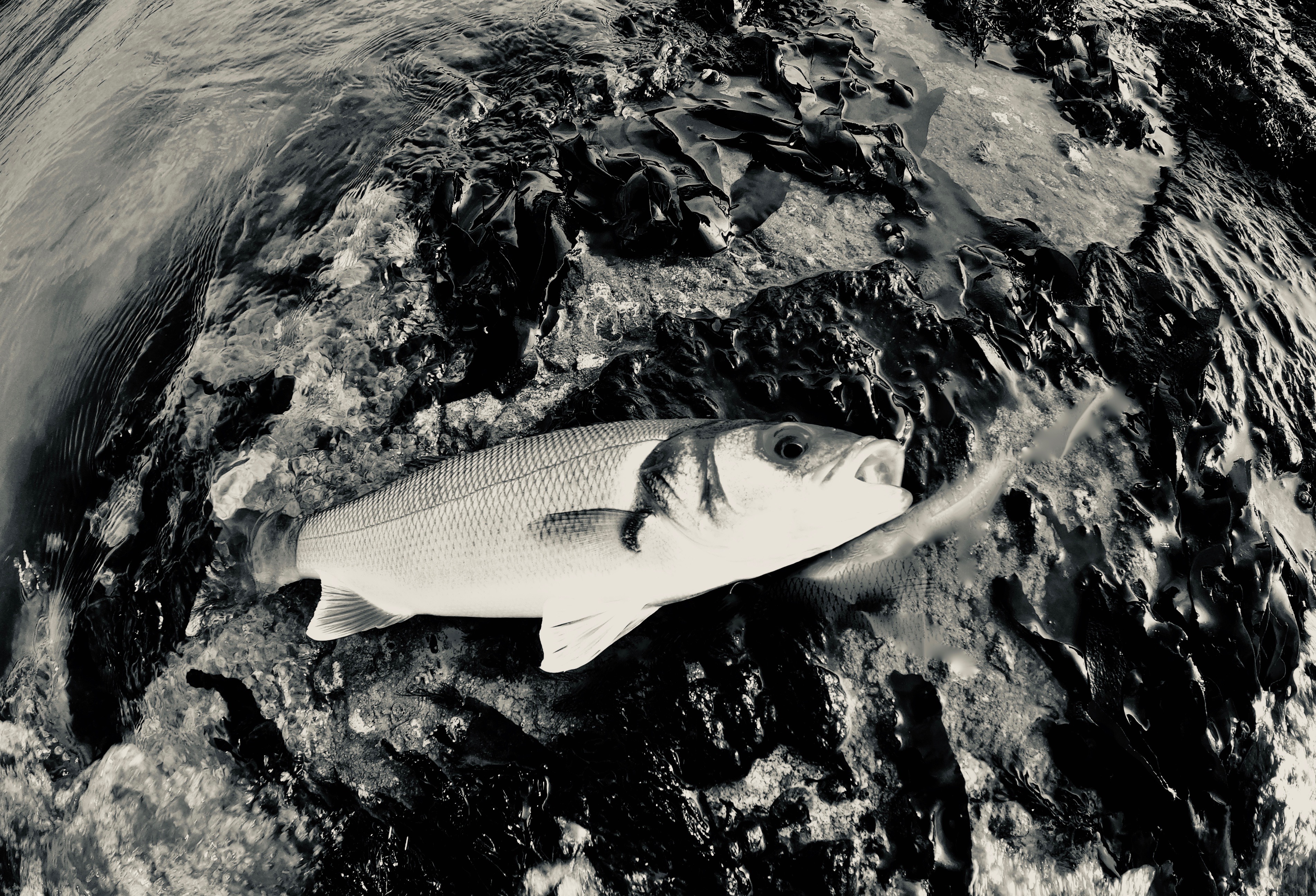 Paul Lorrimore has kindly allowed me to reproduce this rather humorous tale of big bass smelly fishing huts and Ilfracombe Pier.
Had my first bass just under that hut close in.
Myself and
Simon Higgins
were on day 2 fishing with no sleep in early September – maybe 1998 from memory.
We had been a few other places and got a good soaking from the swell, so decided to get somewhere dry for the night.
Just as we both finally succumbed to a well needed 40 winks amongst the warm and fuzzy aroma of years of rotten bait and piss in the
"love shack", I was woken to the sound of my rod butt being unceremoniously slammed against the corner light with my rod rest in tow
Not for one second did I consider setting drag back then, or even checking to see if my line had gone under the rod rest in front of the first ring….
After a good hard strike however, my heavy guage old trusty tripod reminded me of my school boy error by near enough breaking my nose and splitting my eye brow open
By this time Simon had made it out the hut just in time to see me getting beaten to death by my own tackle… And found it hilariously funny..
He did manage to regain composure just in time to get a drop net down and land my first ever Silver Lump of 9lb though, so i forgave him a mere decade or so later.
I took my prize bass home, full of excitement as a young chef, furiously CeeFaxing fish recipes, ready for the culinary masterpieces I would create the very next morning.
I awoke to find my Dog had managed to pull the Bass, tail first from the sink of iced water in the middle of the night and endeavour to chew nearly all of it into pulp apart from the head, which he took to my bed with him so I could admire it when i first opened my sleepy eyes…