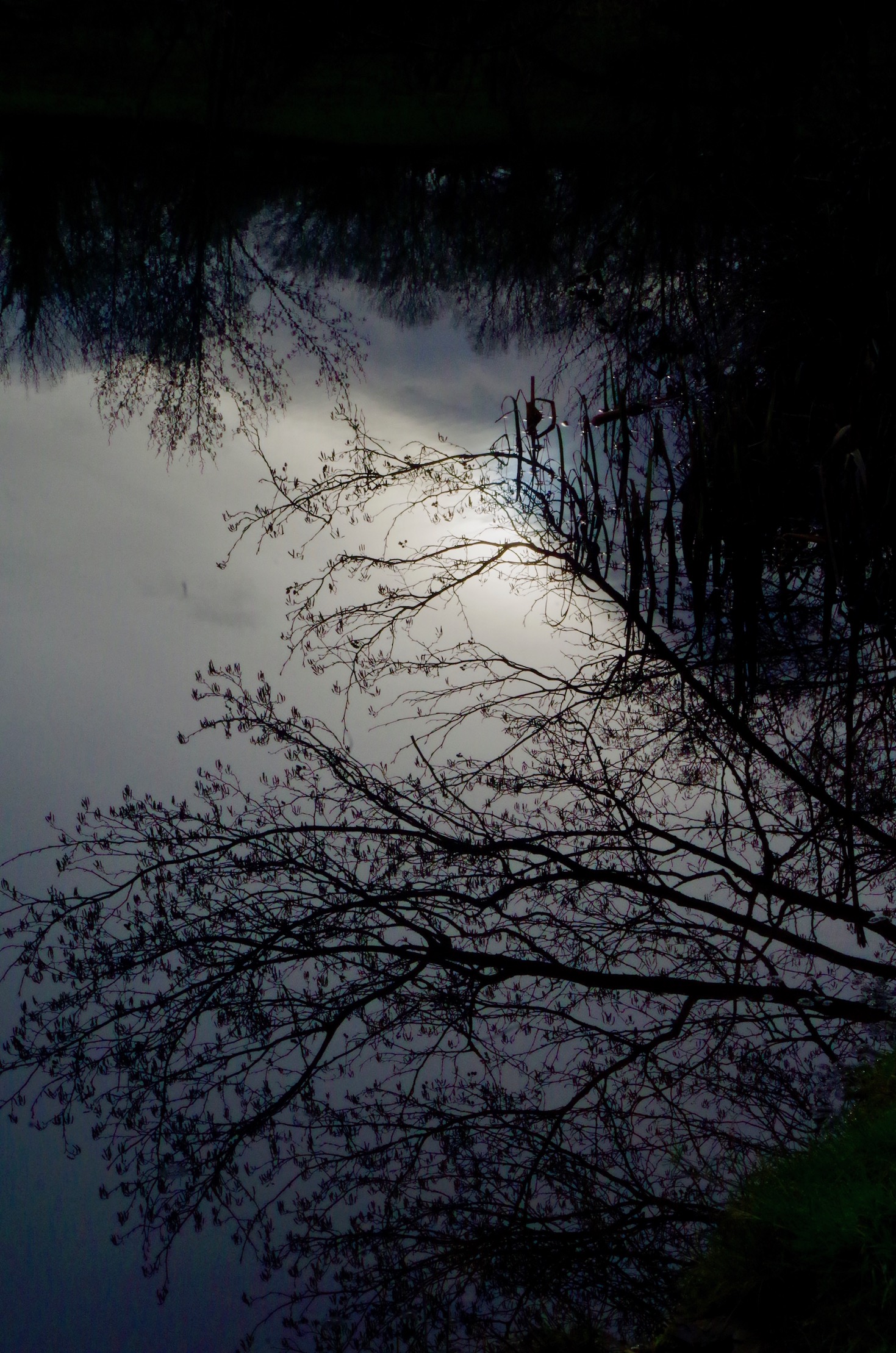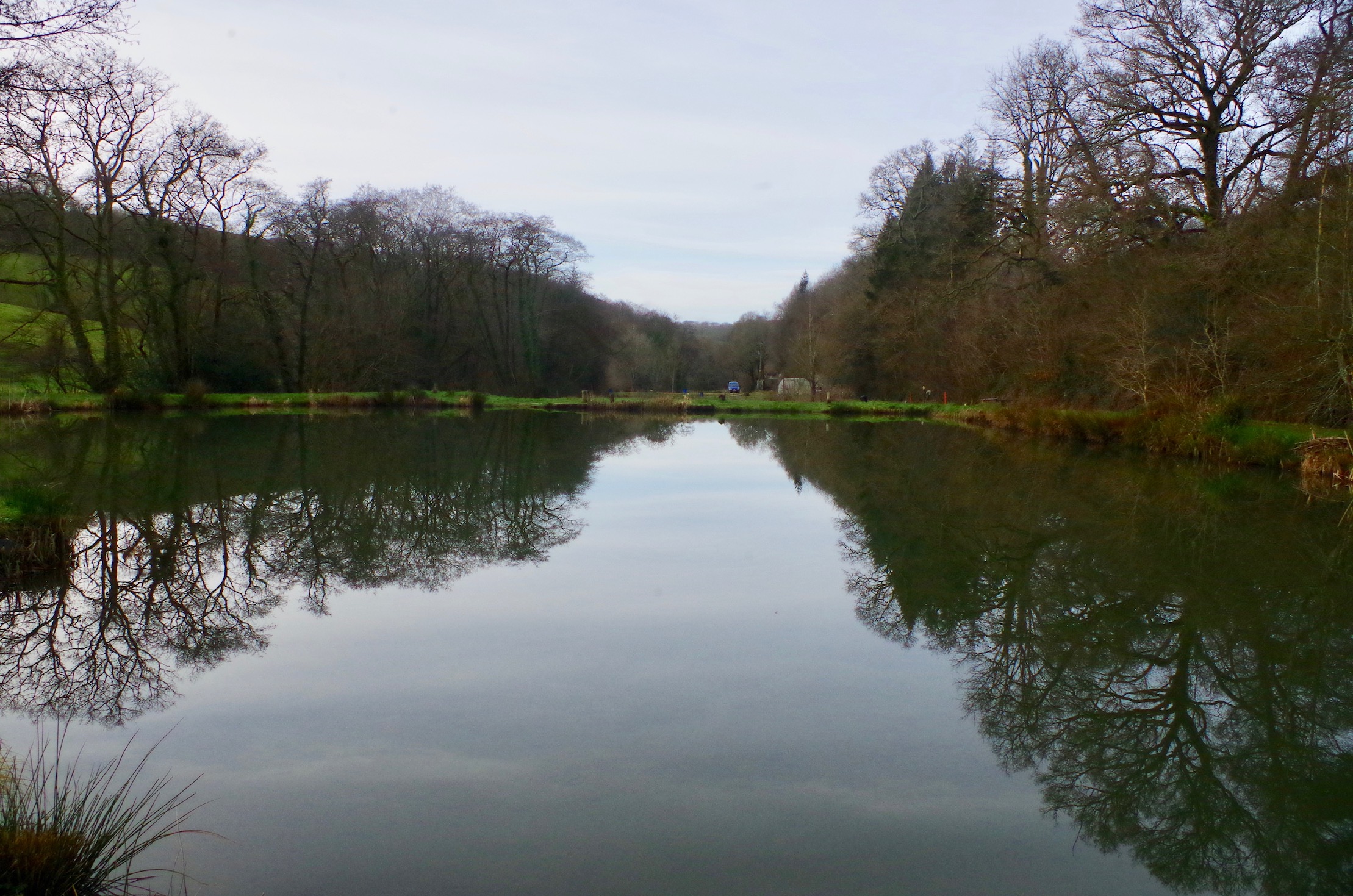 It was good to be beside the calm waters of my local trout fishery as a weak wintry sun peeped through the morning clouds. I threaded a five weight floater line through the rings relishing a quiet couple of hours searching the water. I tied a buoyant fly from barbless flies https://www.barbless-flies.co.uk/products/stillwater-dinkhamer-selection  and suspended a couple of small nymphs beneath it. I stretched the line out across the water retrieving at a slow pace focussing on the floating fly. On the second cast the fly disappeared and I tightened and felt the pleasing resistance of a rainbow trout.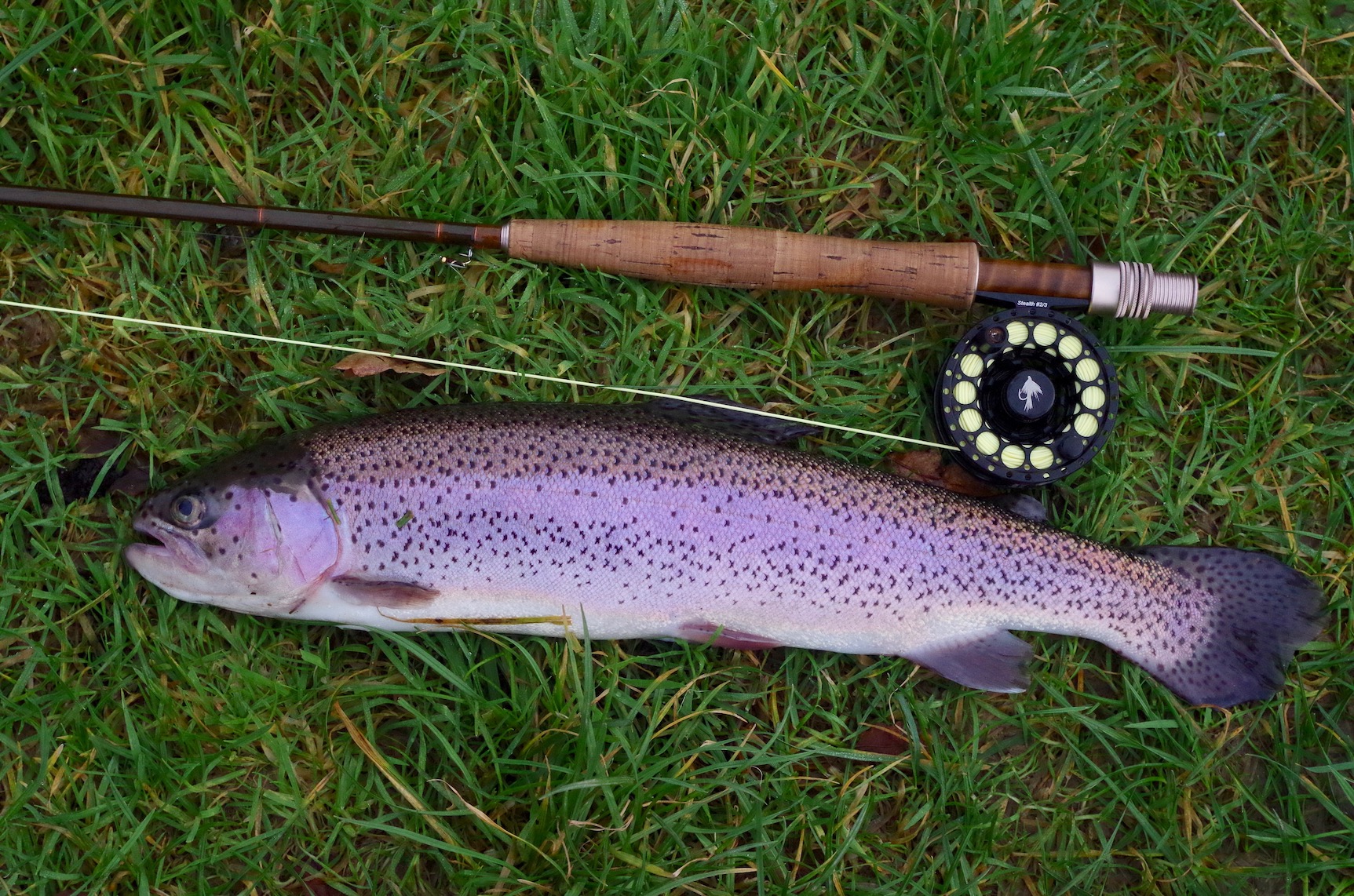 I spent the next half an hour enjoying the motions of fly fishing. The swish off the rod and pleasing settling down of flies and line one upon the calm water. With no further action I pondered upon the fact that a trout so often falls on the first couple of casts at the water. It is as if the catching of that first fish transmits a warning to the lakes residents?
A change of tactics is called for and I tie on an olive damsel removing the buoyant Dinkhammer and cast out allowing the bead headed lure to sink deeper into the lake. After a couple of casts the line draws tight and a vividly spotted full tailed brown trout is brought protesting to the net.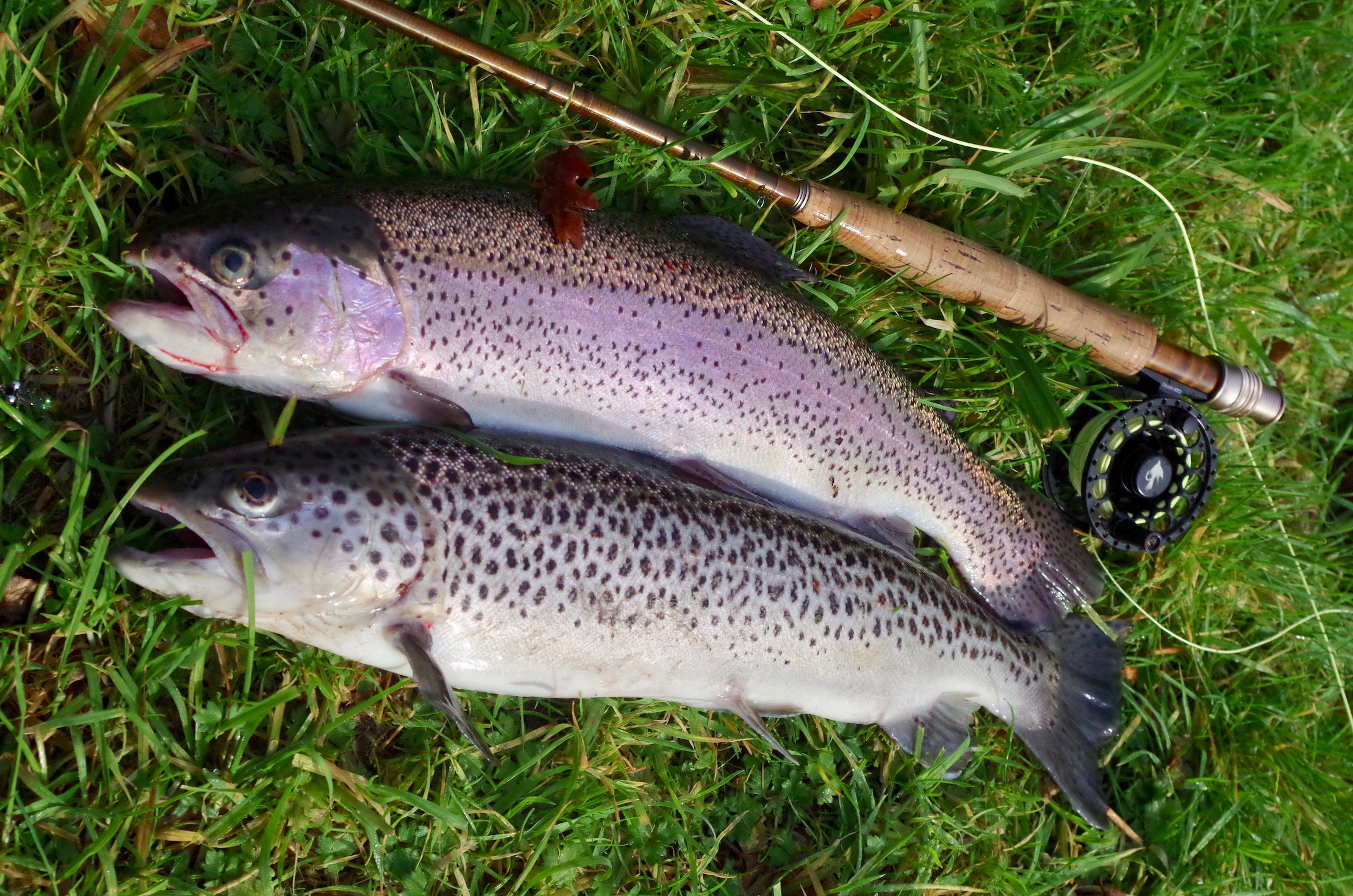 With a brace of trout secured its time to stroll back along the lakeside taking note of the daffodils pushing forth in a promise of the coming spring.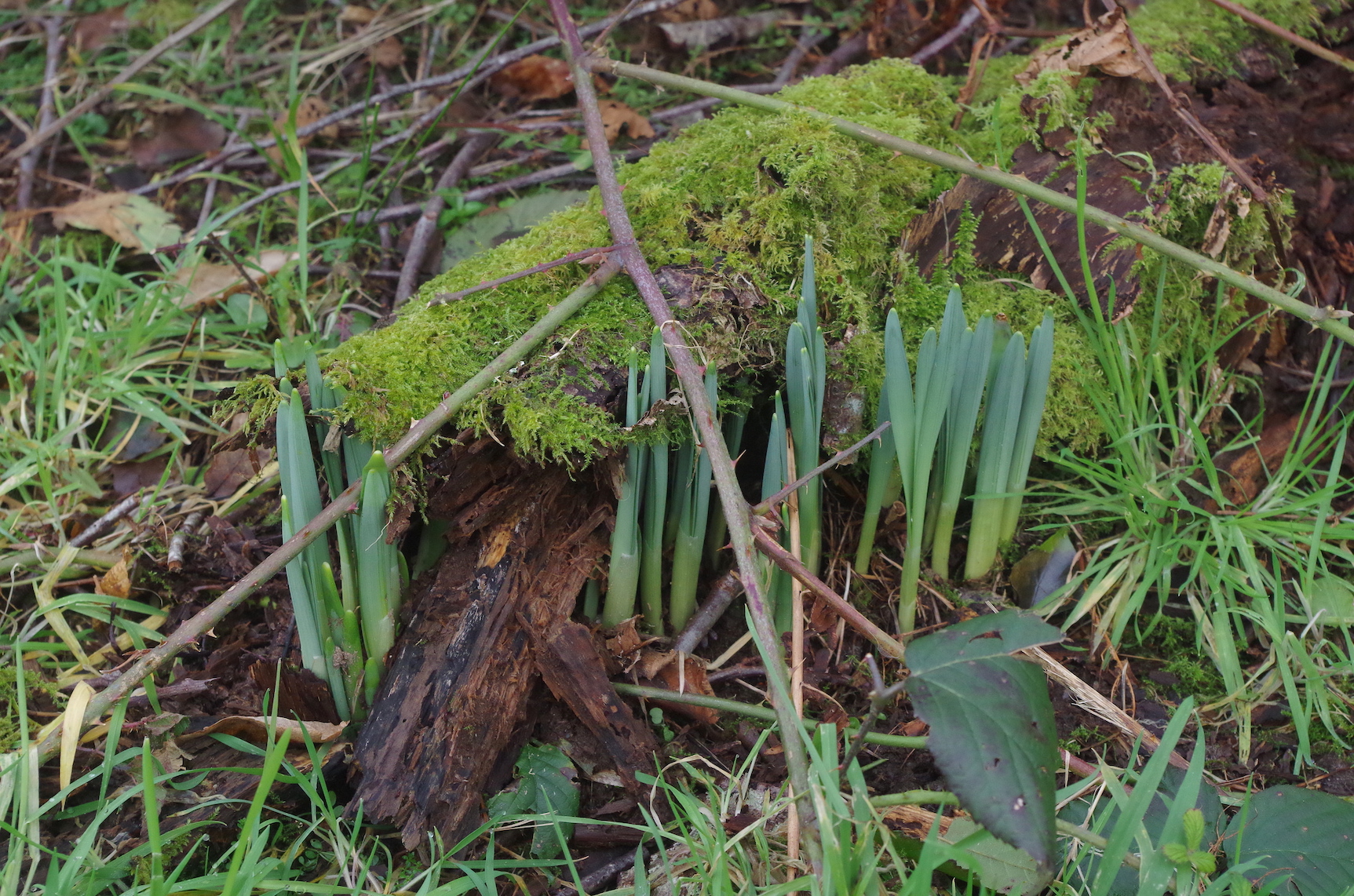 I return home for Sunday dinner and still have time for a walk around the village on a quiet winters day with thoughts of better times ahead.