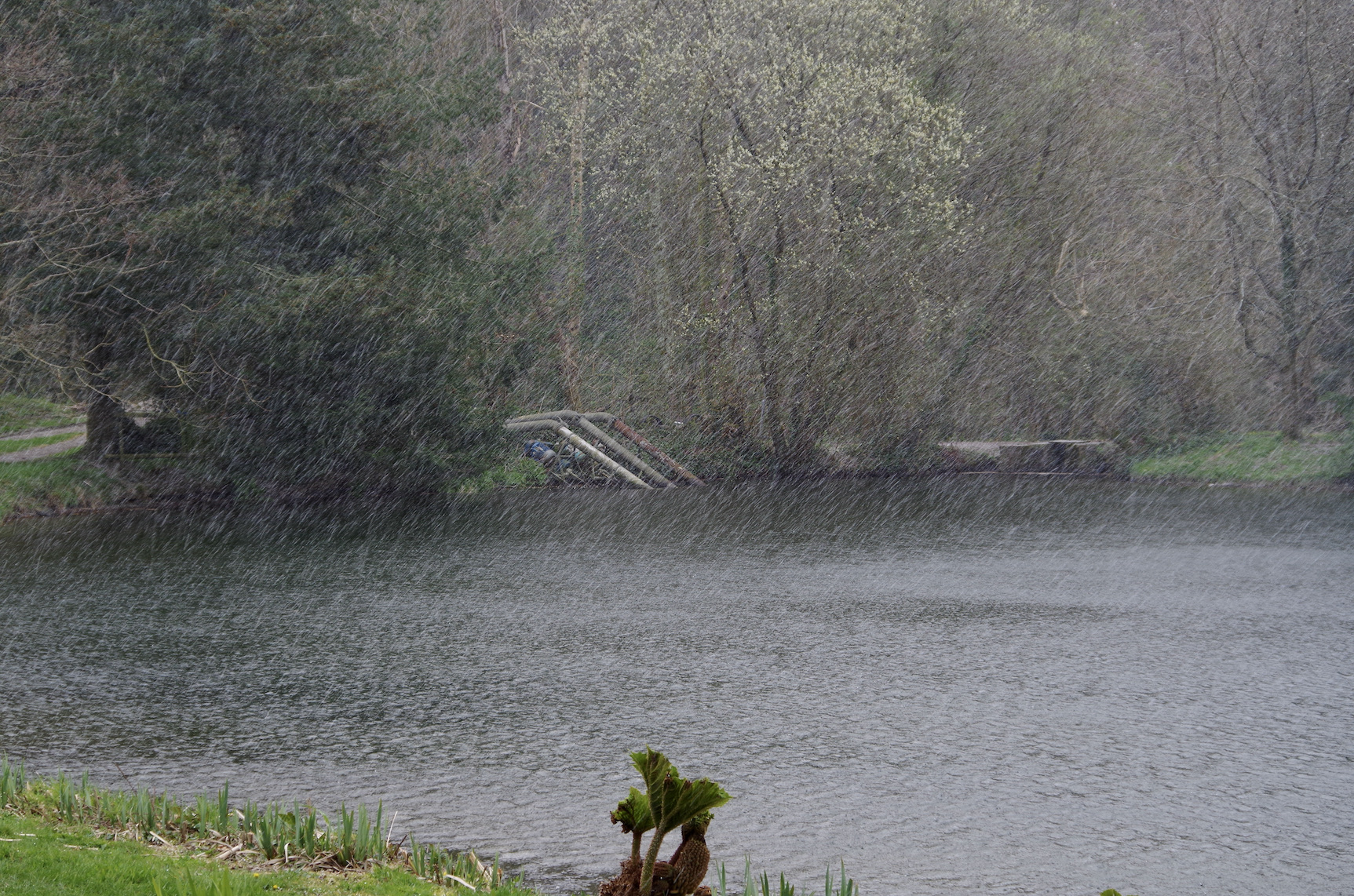 A week ago it was like summer today, it is like winter as I walk out to the Lake at Blakewell! Hail and snow flakes are driven by the icy North West Wind. A few moments later the sun is shining and the world looks a less hostile place.
I have a two fish complimentary ticket from the Christmas Competition and had not got around to using it as a result of COVID and the lake being closed so I was pleased that Richard & John allowed me to use it after several months. I had a plan to wander around the lake casting to individual fish seeing if I could spot one of the lakes doubles. The water was crystal clear but the gusty wind frequently riffled the surface making spotting fish tricky.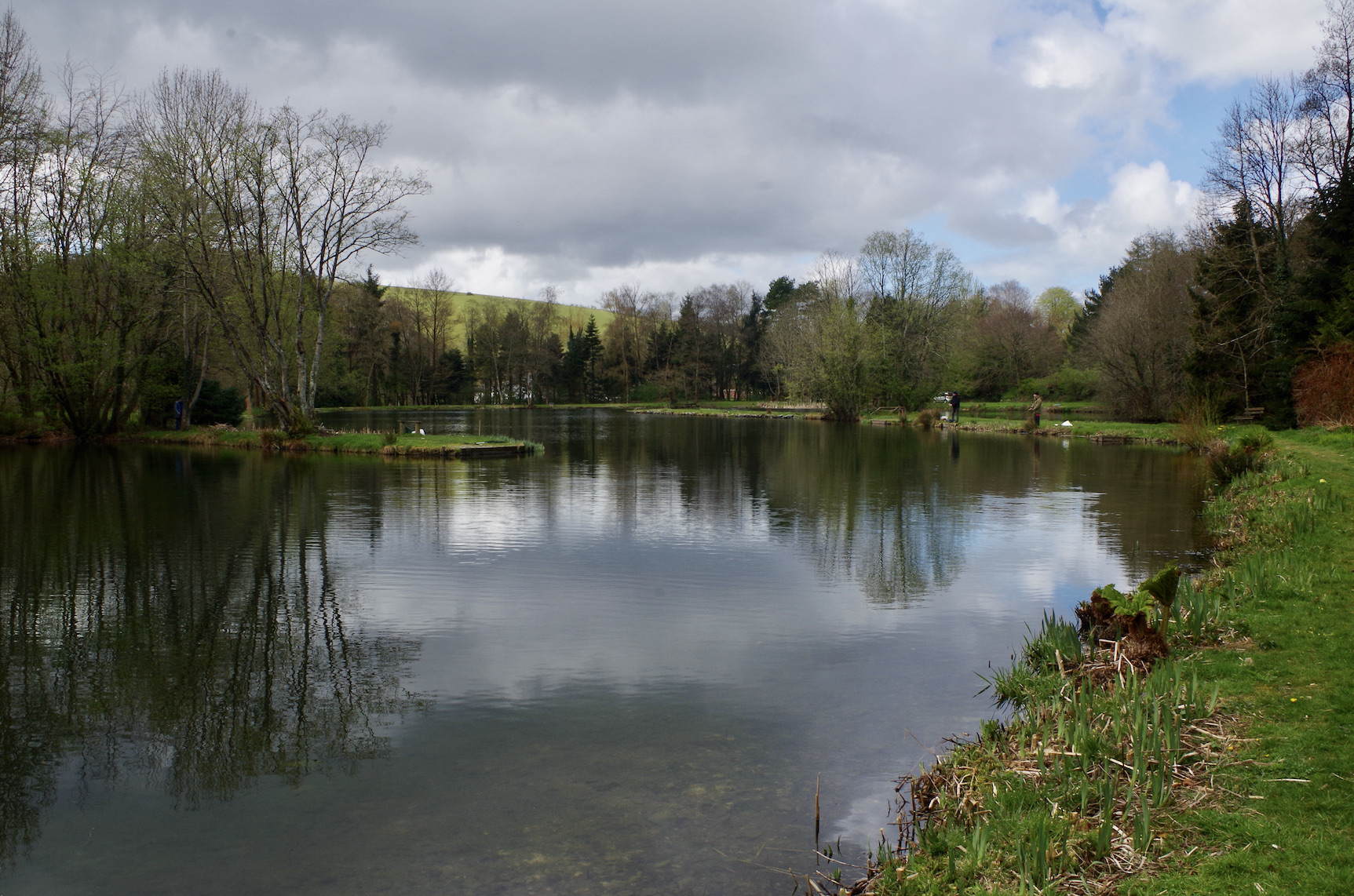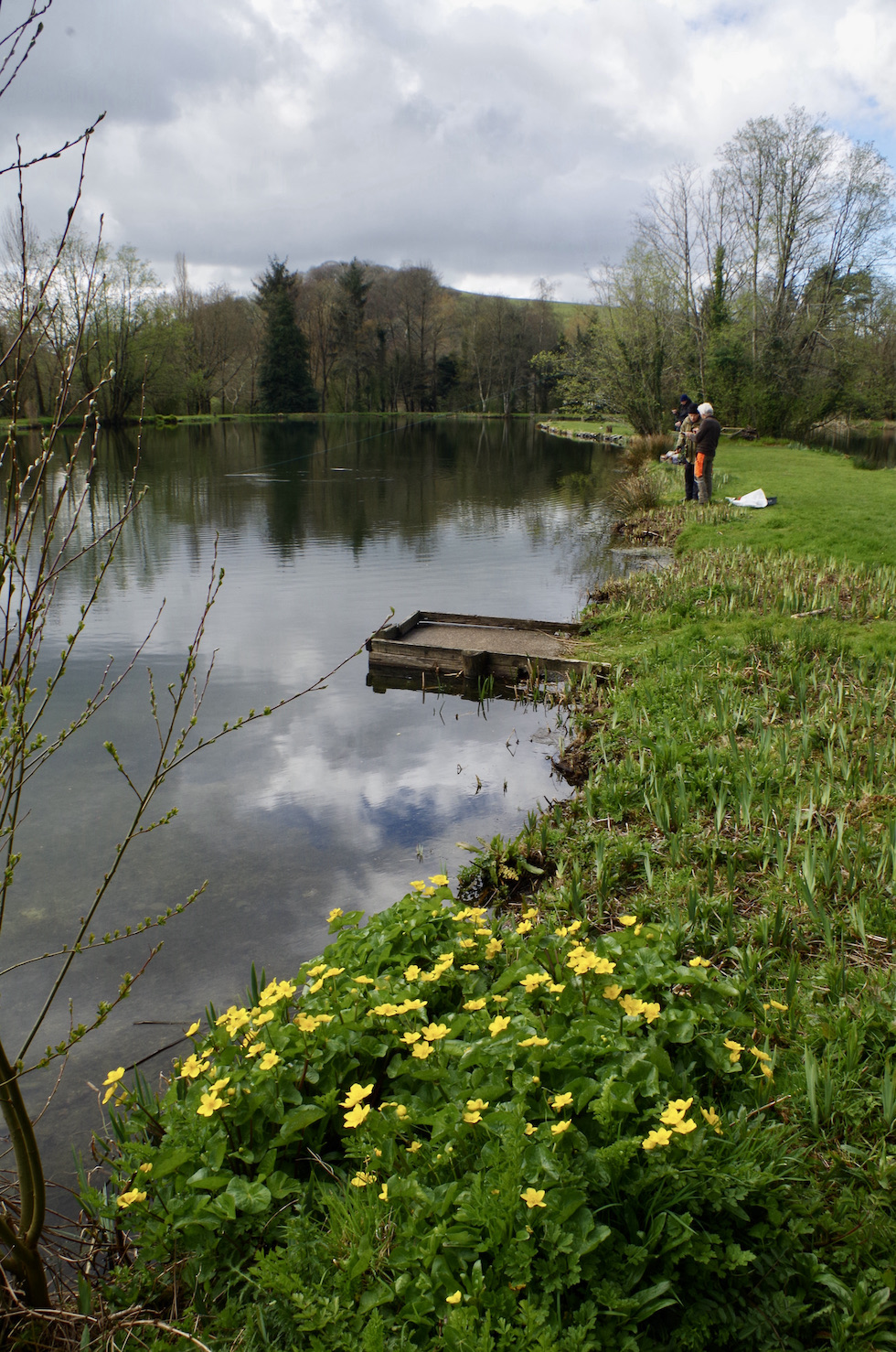 I fished several spots around the lake and failed to get a touch. I tried several patterns without success but did manage to spot a few trout cruising in the bay. A black bead headed lure on a long leader resulted in a twitch on the tip of the fly line. Next cast the line zipped tight and a spirited tussle followed before the fish came adrift! I checked the hook point and all was well. Next cast and again the line zipped tight….off came the trout. Third time lucky I thought when I hooked the next a couple of casts later…off it came. Still at least I had found the right fly and tactic. Ten minutes later the brace was in the bag.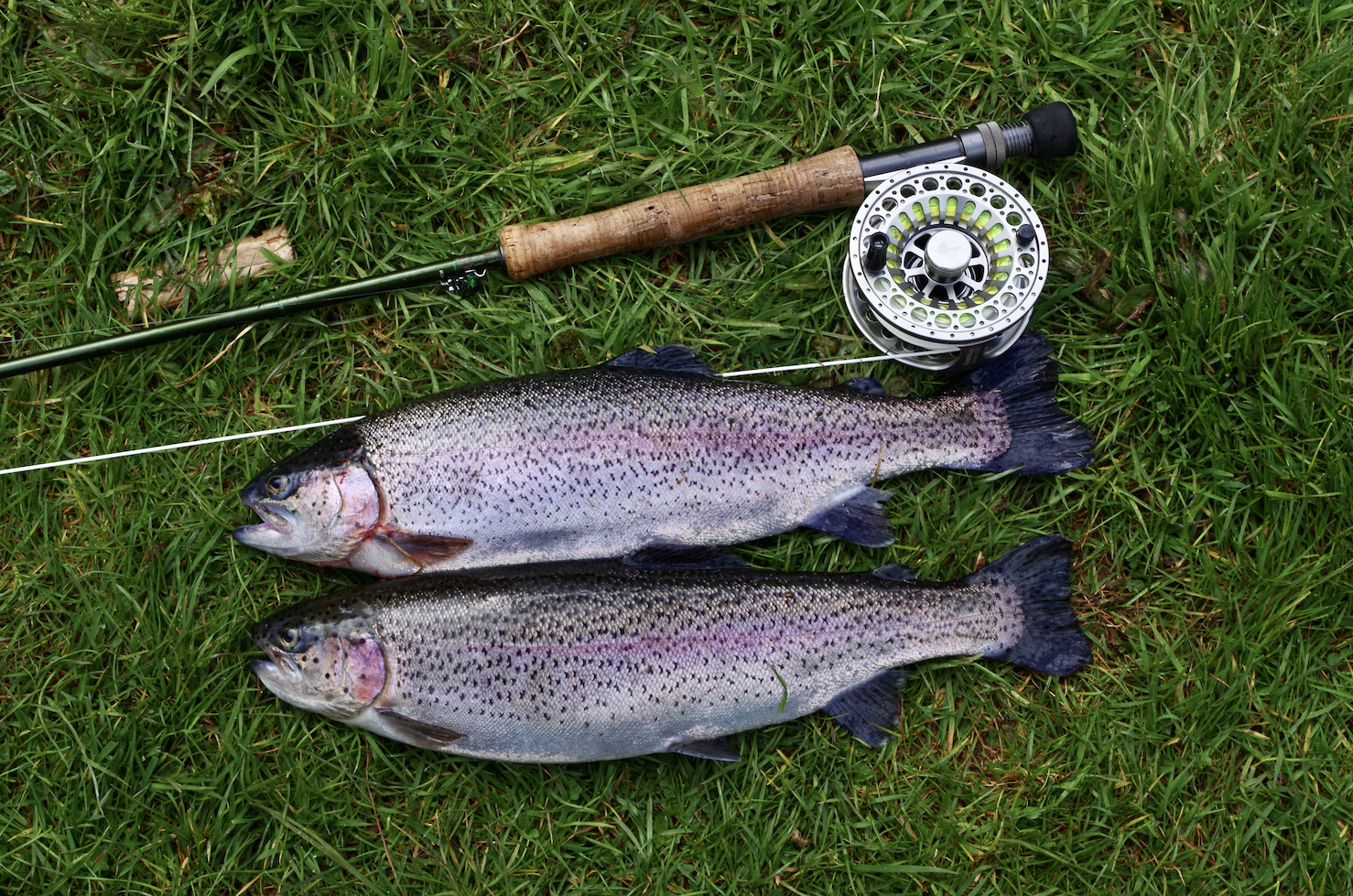 Its always good when you find the right answer and yet I always wonder if the trout had simply switched on for some reason. This thought is reinforced as I walk away and notice that one of the other anglers has a well bent rod. Its mission accomplished anyway with trout for tea and spring proper on the way.