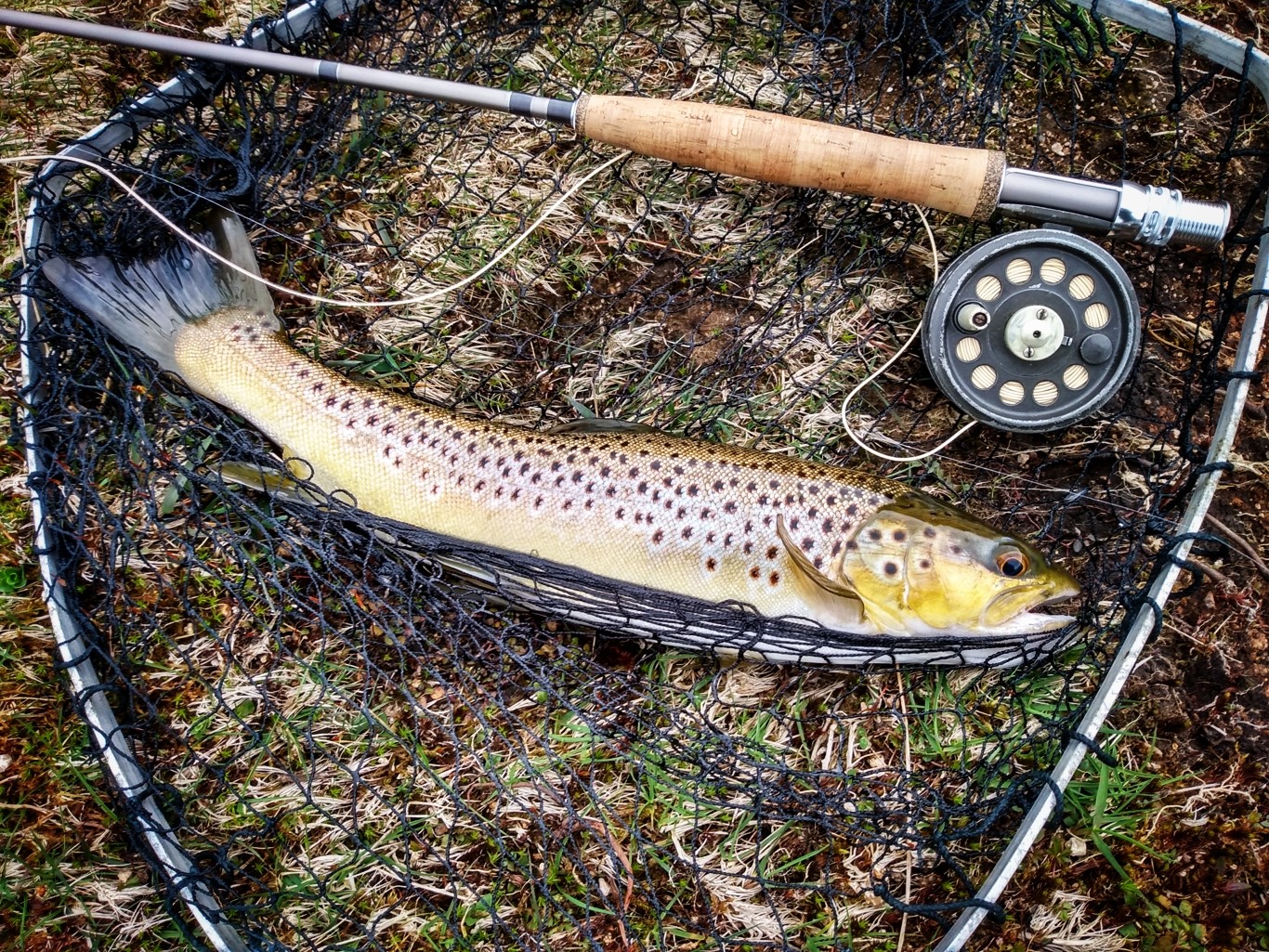 South West Lakes Trout Fisheries Report
April 2021
All of South West Lakes' trout fisheries continue to be operated under strict Covid19 restrictions, in line with the Angling Trust and Government guidelines. At the time of writing, the on-site permit huts are not yet open, so day tickets, season tickets and boats should be pre-booked online – www.swlakestrust.org.uk/trout-fishing.
South West Lakes are pleased to announce the appointment of Dil Singh to oversee the management and day-to-day running of its trout fisheries – Dil is an experienced fly angler and qualified angling coach, and is a welcome addition to the team.
Fishing:
Kennick – The water is starting to warm up, although cool easterly winds and cold nights (and even some snow!) have meant that this is a slow process. Fish have started to show on the surface, particularly in the mornings and evenings, and are feeding eagerly on buzzers (both mid-water and from the surface), with anglers catching on all depths of line.
Rods averaged 3.8 fish per angler over the month, with the fish well distributed around the lake, and both bat and bank anglers enjoying success. Successful patterns worth mentioning included Buzzers, Damsels, Diawl Bachs and Montana nymphs, as well as Orange Blobs, Cats Wiskers and Boobies. In addition to some excellent bags (several anglers caught over ten fish in a session, with Simon Jeffries and son Ollie catching 22 fish between them), Phil M-R caught a superb 5lb rainbow, Malcom U caught a 4lb 4oz rainbow and Geoff V caught a bag of eight rainbows up to 4lb.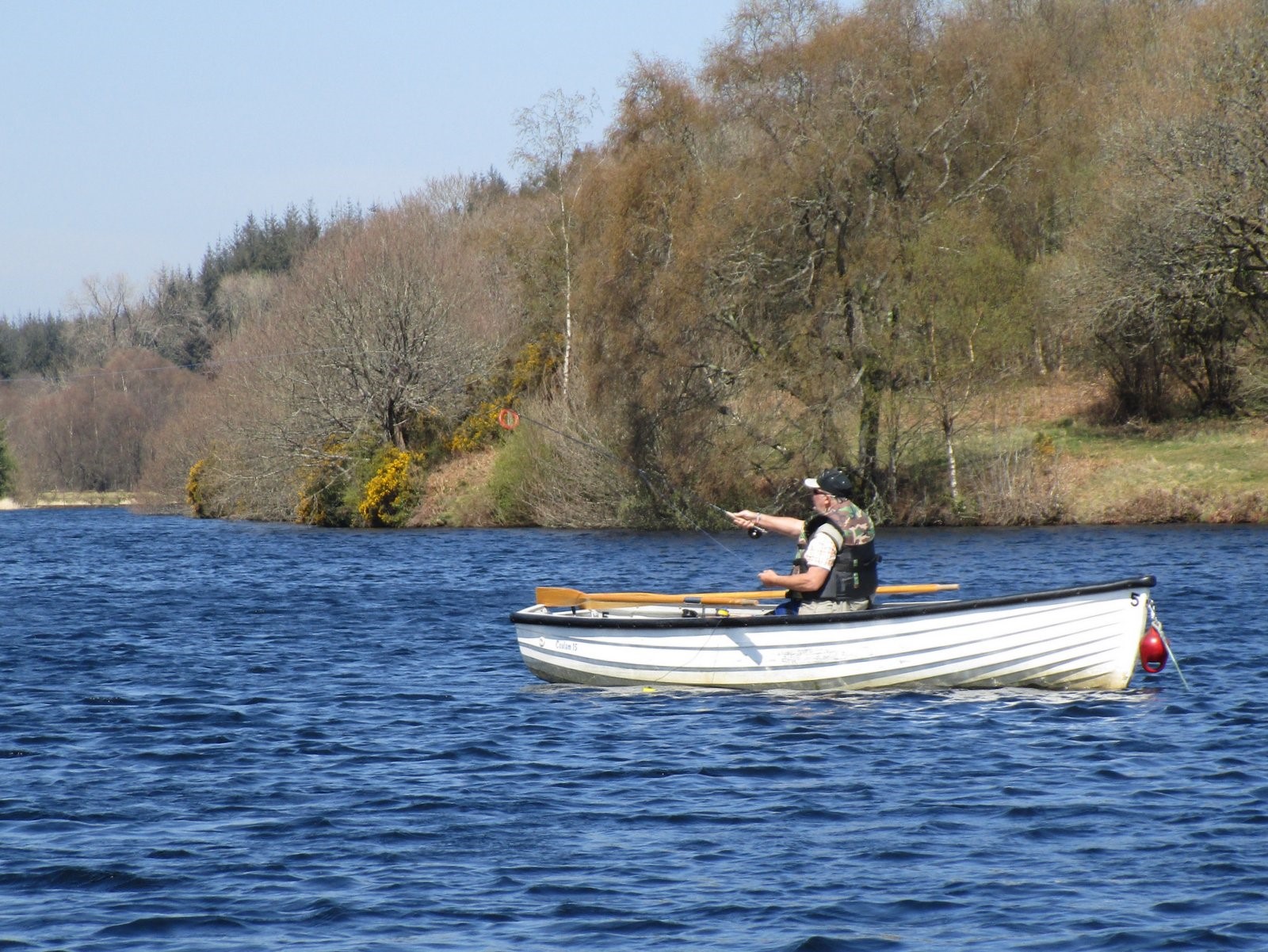 Siblyback – The fish are now becoming more active, with plenty of fish rising to feed (particularly in late afternoon) – some taking flies delicately while others slash violently at the fly. Anglers averaged 2.4 fish per rod, with Stocky Bay, Two Meadows, The North Shore and Small Marsh producing the best fishing. Floating or Intermediate lines are the most productive methods, and with buzzers hatching, Black Buzzer patterns are proving popular, along with Damsels, Bloodworms and Montanas. Productive lures include Orange Blobs, Tadpoles and Cats Whiskers. David Ryder caught the best fish of the month – a 4lb 4oz rainbow caught on a black and green Cats Whisker.
The Snowbee Team of Four Team Floating Line competition was held on 25 April. With a strong southerly wind and bright sunshine, casting proved challenging, especially as the fish moved further offshore as the day progressed. Most anglers caught well however (averaging over four fish per rod), with Rodney Wevill catching the best fish of the day – a 3lb 8oz rainbow. Nine teams competed – the competition was won by the Innis Fishery team (23 fish for 30lb 5oz), with Kennick 'A' and 'B' teams coming second and third respectively.
Three boats are now available at Siblyback and must be booked in advance.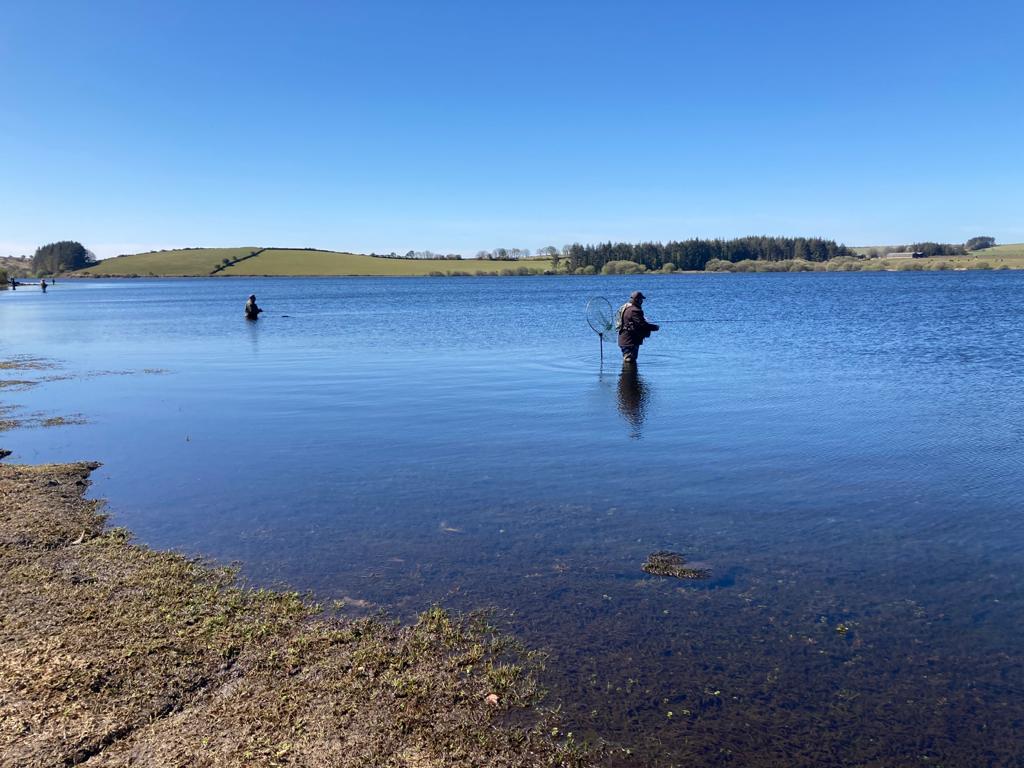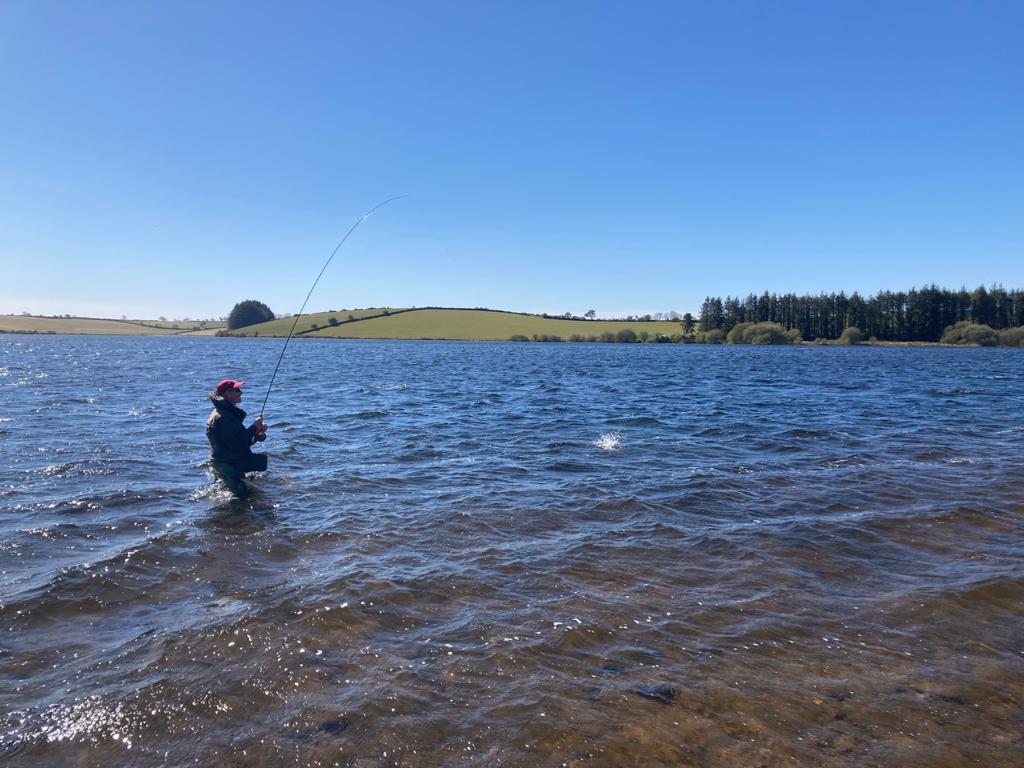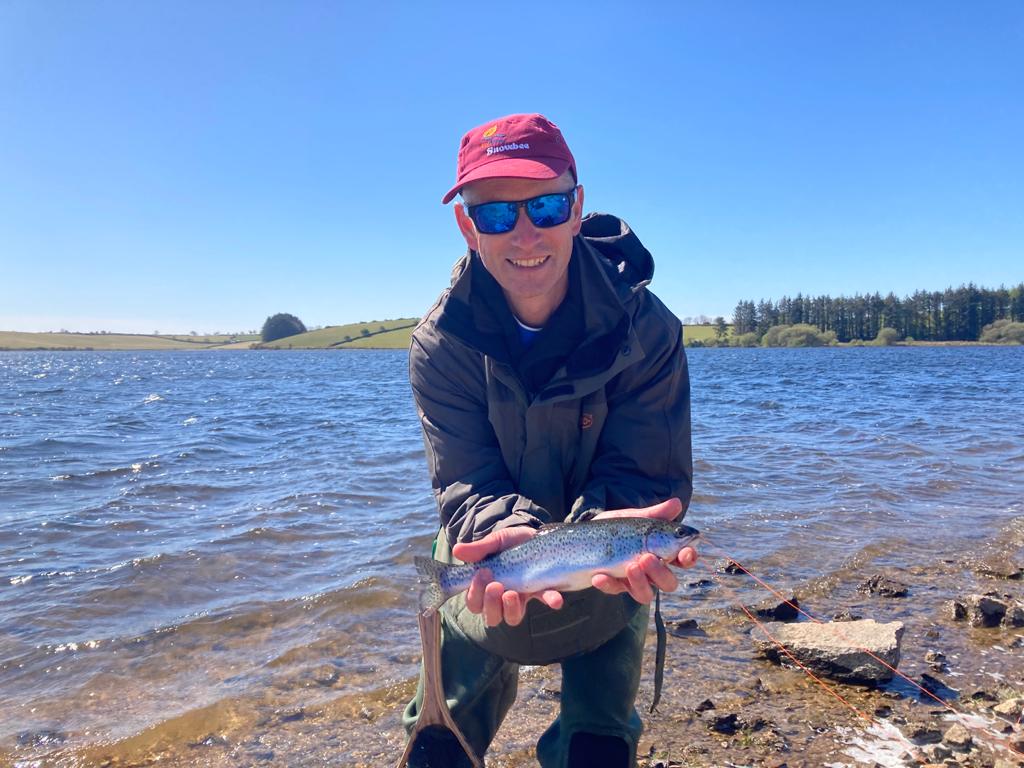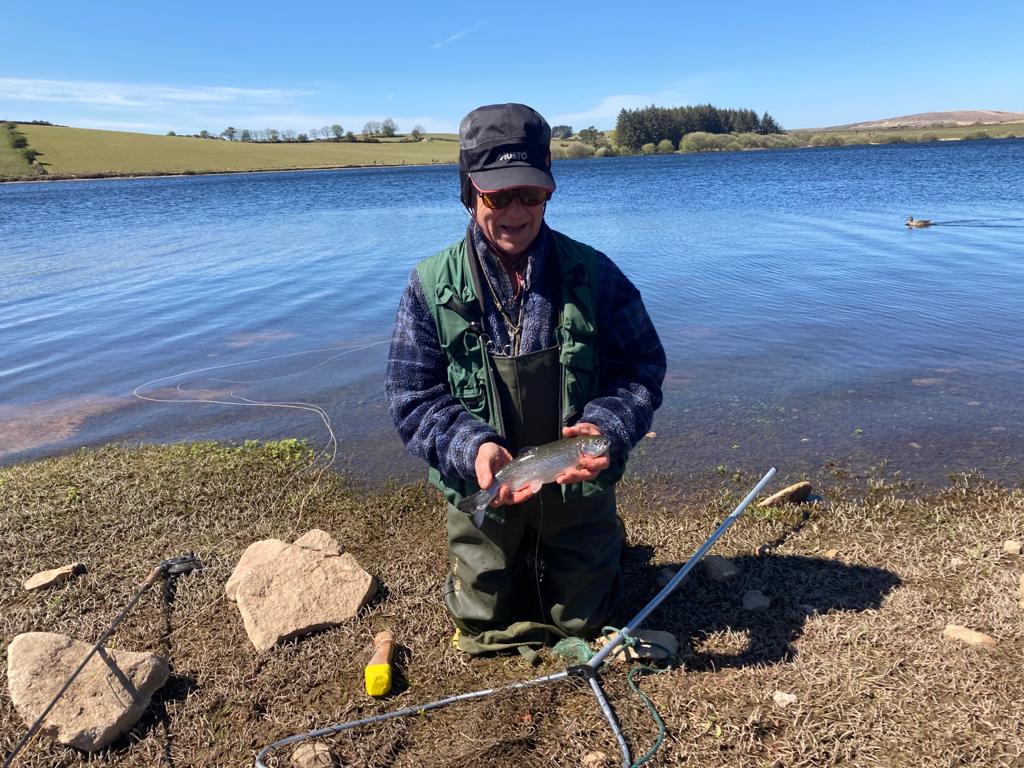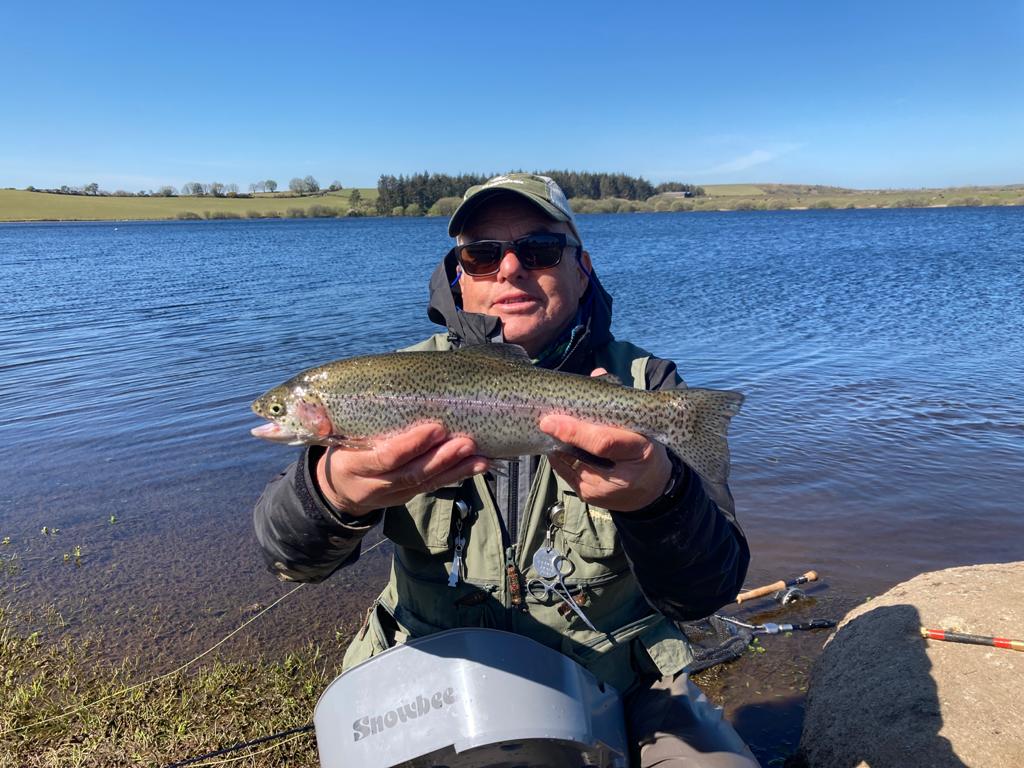 Burrator –Boat and bank anglers enjoyed some excellent sport, with the best fishing at Longstone, Pig Trough, Discovery Point and off The Pines. Plenty of fish have been showing, particularly mornings and evenings, feeding off midges and small buzzers. Anglers averaged 4.9 fish per rod over the month and, depending on the weather conditions, could be caught on dry patterns (Bristol Hoppers, Beetles and Bumble Claret), down deep with heavy lines and lure patterns (Green Fritz, Cats Whisker, Orange Blobs or Tadpoles), or somewhere in between on a wide variety of nymph patterns (particularly Buzzers, Montanas and Damsels). Although no particularly large fish were caught, plenty of full bags (including some wonderful blues) up to 2lb 8oz were caught, with Kevin K catching five fish including a beautiful 40cm blue.
Stithians – Fish are now starting to feed eagerly at Stithians, with plenty of surface activity, particularly in late afternoons and early evening, when anglers have been catching fish on black beetle, hopper and emerger patterns. Floating or intermediate lines have been the method of choice, and fish have been well spread out around the fishery, with Mossops, Sluice Bank, North Shore, Chapel Bay and Pipe Bay all producing consistent sport.
Successful sub-surface patterns have included Diawl Bachs, Damsels and Montanas, with larger lure patterns (Orange Blobs, Boobies and Tadpoles) catching well in the deeper water by the dam. Plenty of full bags were caught, with John H catching eight rainbows to 3lb, Stephen T catching 13 fish to 2lb 4oz and Simon P catching six rainbows to 2lb 8oz.
Colliford – The water temperature here has now reached 12ºc and fish are feeding eagerly from the surface, particularly on bright still days when static dry patterns produced good results, with one angler already reporting some hawthorn flies in the air. The fish are well spread out and, while some fish have been taken on deeper fished lures (Tadpoles and Woolly Buggers), the majority of fish have been caught on dries (Beetles, Sedges and Hoppers) or nymphs/wets fished on a floating line (Buzzers, Bibios, Spiders, Soldier Palmers and Montanas). Simon W caught 13 browns on a selection of beetles, crunchers and Soldier Palmers, while Mark K caught eight fish on a Bibio.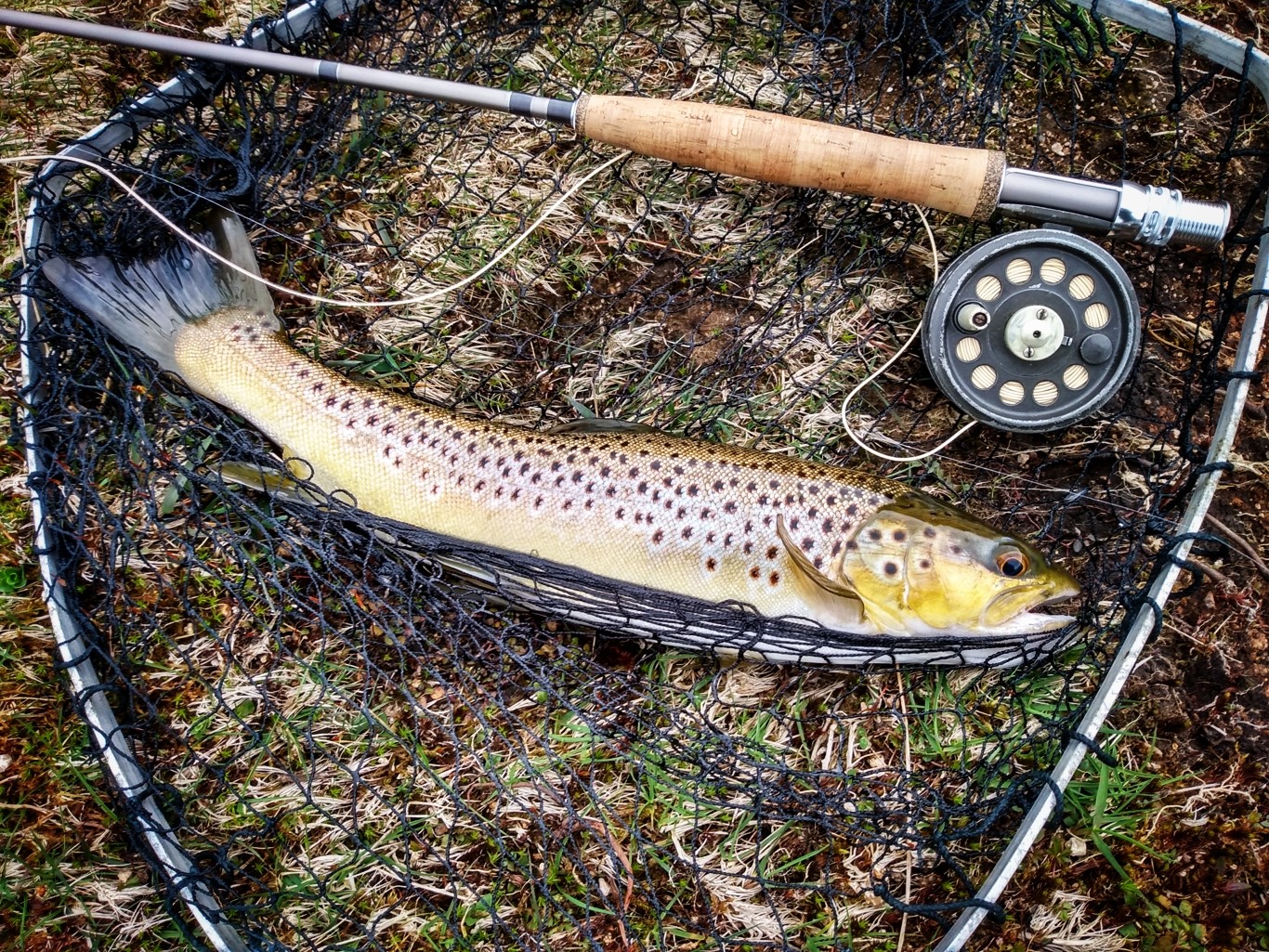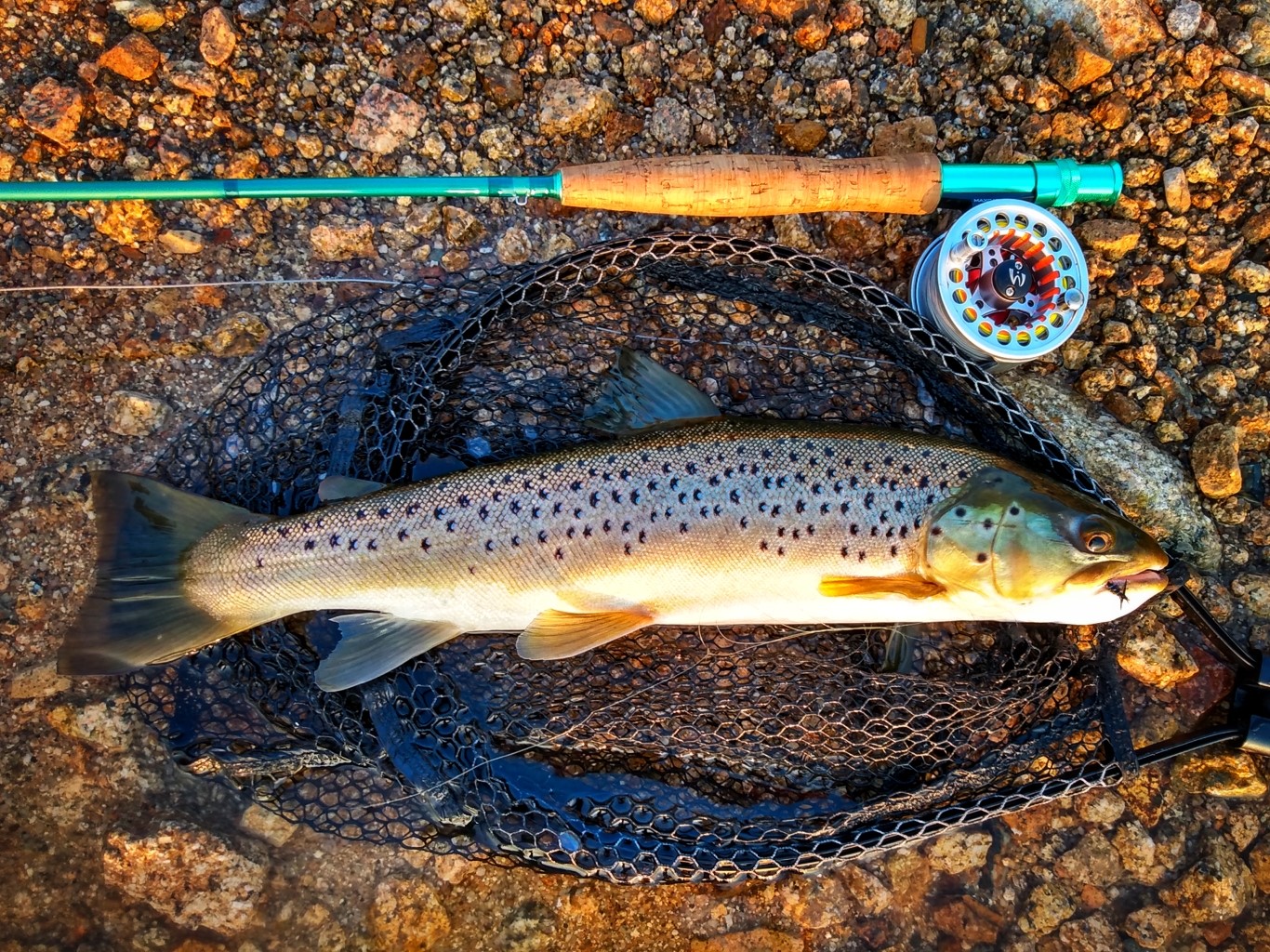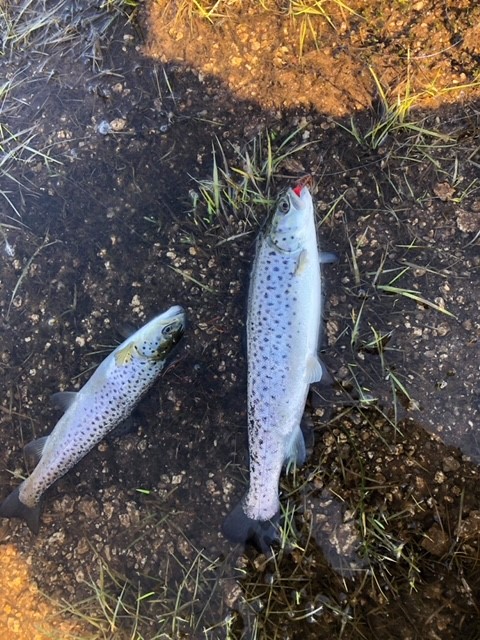 Fernworthy – There have been some large hatches of small black upwings at Fernworthy, which means Black Gnats, Beetles and Hawthorns have worked well; otherwise a wide selection of  nymphs and wet patterns fished on floating or midge-tip lines produced good results, with fish well spread out around the lake. Some quality browns have been caught, including a 55cm (3lb) brown caught by Matt B on a Goldhead Montana and Rodney Wevill catching a 3lb 1oz brown (both excellent fish for this acidic Dartmoor water).
Roadford – Boats have been fishing well, with a lot of fish still in the deeper water in the central areas, as well as Grinnecombe and Wortha. Woolly Buggers, Tadpoles and Goldhead damsels fished well, along with Zulus and Bristol Hoppers. While plenty of browns were caught, no notable fish over 2lb were taken.
Please visit the South West Lakes website (www.swlakestrust.org.uk/trout-fishing) for the latest Covid19 updates, as well as details on ticket prices, fishery information, clubs, competitions and boat availability.