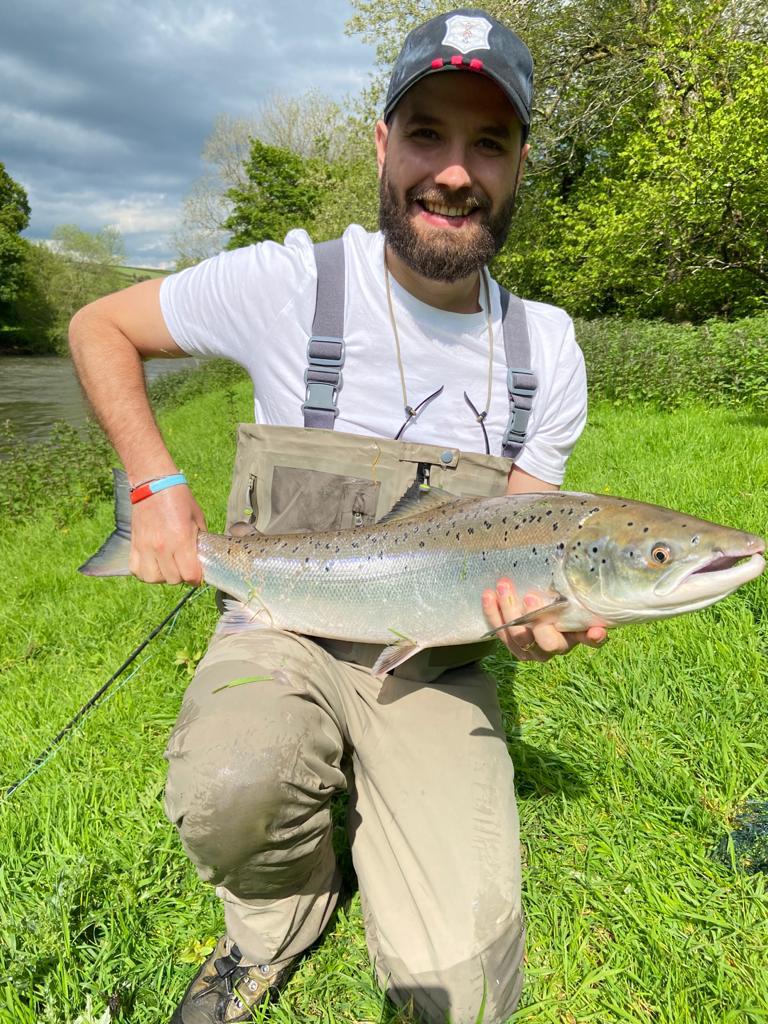 The Taw and Torridge are both running high following the recent spell of heavy rain but as the rivers drop and clear salmon and sea trout should start to show in good numbers. Jack Hillcox was fishing a River Taw beat with his father Simon who was acting as ghillie.
Simon told me " The one thing better than catching a salmon  is acting as ghille when your son lands one.We had half an hour left before I had to drop him at Tiverton Parkway and were just philosophising how we had a great day and fish didn't really matter ….then wham! A memorable day and hoping we all have some action over the next week or so."
The salmon was returned quickly and swam away like a rocket.
As the rivers drop salmon and sea trout will settle into known lies where for a few days they will be catchable. Im sure a few good brown trout will also seize the salmon flies like this fine brown tempted by a seasoned Torridge fisher.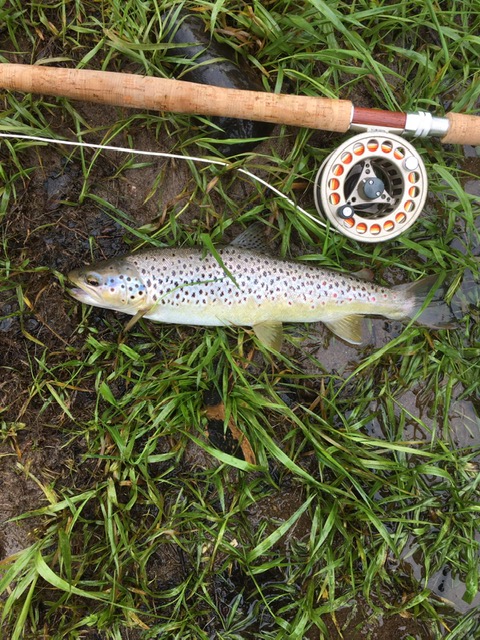 I fished a middle Torridge Beat as the sun started to rise above the trees and had  a couple of good pulls on a brass tube fly. The colour was perfect but the river is running just a little high and should be perfect within two or three days. Despite the lack of success is there a better place to be than in the river as the English countryside reaches early summer perfection?
After posting this I received news that Jamie Walden tempted a fine salmon of 16lb from Little Warham Fishery.