A lack of rain has undoubtedly contributed to another poor season on North Devon's rivers with salmon and sea trout numbers below expectation. As the last month of the season looms anglers will be hoping for a big spate to bring in the fish that are hopefully waiting in the estuary. Good sport in last few weeks can very often restore many an anglers season.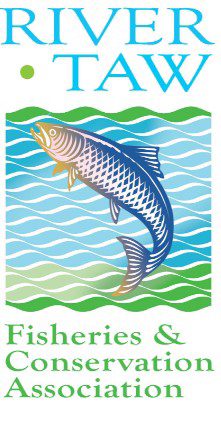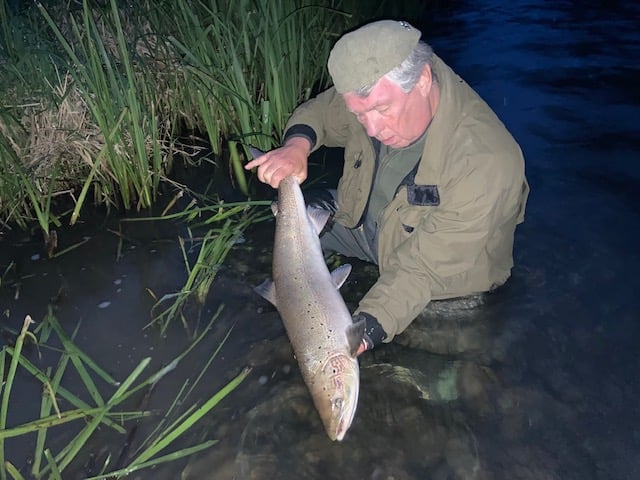 Ian Blewett tempted this stunning River Taw salmon on  Size 12 Stoat's tail. The fish was hooked in the fading light of dusk and eventually unhooked and released after darkness had descended. An exciting encounter in what Ian described as a poor season so far.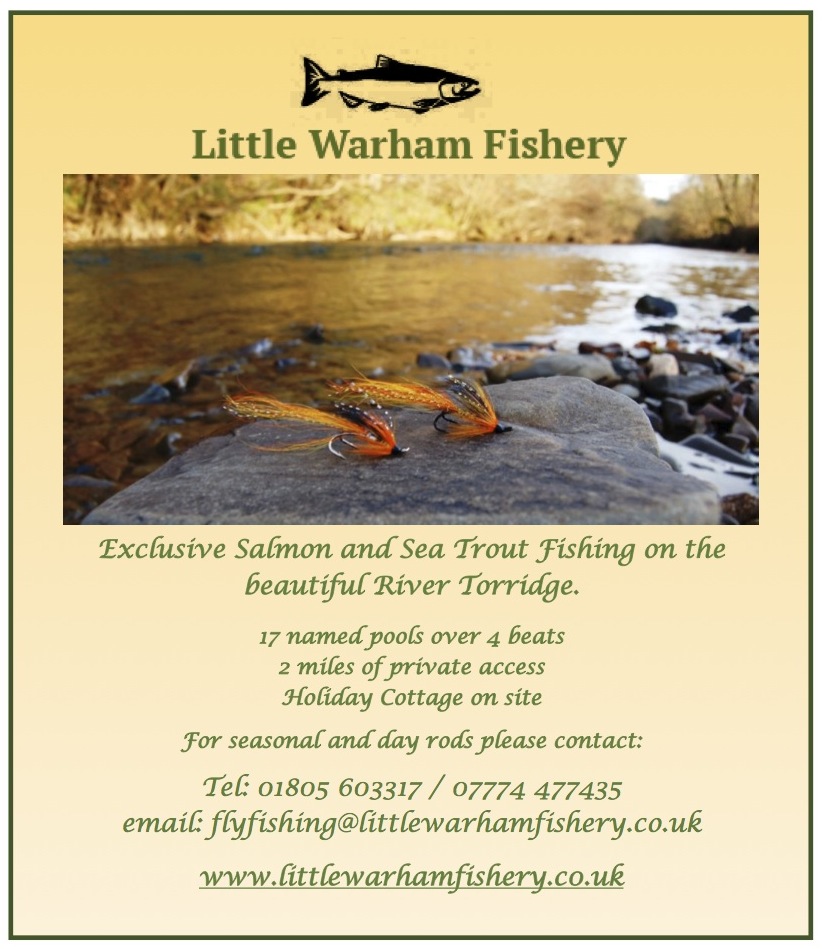 River Torridge Newsreel
The River Torridge Fishery Association
President: Lord Clinton
Chairman: Paul Ashworth                                                               Secretary:
Charles Inniss                                                                                                                         Beeches
Sheepwash                                                                                                                         Beaworthy
Devon
EX21 5NW
                                                                                                                        tel: 01409231237
NEWSREEL: SUMMER 2021:               
The Annual Dinner and Raffle: will take place at The Half Moon Inn, Sheepwash on Saturday 25th September. Please book direct with The Half Moon.         Tel: 01409231376. e-mail:  [email protected]
The Half Moon has recently changed hands and the new owners, Haydn Beynon and his wife Kim are keen to meet as many of you as possible. They want to retain The Half Moon as a traditional fishing inn and in particular wish to encourage newcomers to take up river fly fishing. Our new fishery officer, Callum Underhill, will be joining us and is looking forward to meeting as many of you as possible.
The Hatchery: it's that time of the year again: in early November we will be trapping the broodstock of five hens and five cocks. This winter we are again planning to rear 30,000 swim-up fry to stock out into the headwaters next spring. After the disappointment of not being able to operate last year, the EA are happy for us to run our hatchery this year with 50% of our eggs being grown on to "swim-up" fry at the Colliford hatchery in Cornwall.
The season so far: it's been an unusual year. An exceptionally cold and dry April was followed by a month of incessant rain and not until early June did the river come into good fishing condition. Because of the Covid restrictions there have not been so many visiting anglers but several large sea trout over 5lb have been caught by those fishing after dark: mostly from middle river beats. An 8lb bass was recently caught in the weir pool at Beam!!
The AGM: the agm could not be held this year, but all being well will take place next spring.
SUBSCRIPTIONS: most of the £20 subscriptions for this year have now been paid. Thank you all very much. I would be grateful to receive the few that are outstanding. Please make cheques payable to the Torridge Fishery Association and forward to me at the above address. If paying by BACS: a/c no: 0082770: sort code: 51 70 16. Ref: Torridge Owners Association. Raffle ticket money and subs can be paid with one cheque.
We look forward to seeing many of you at the dinner: it is always a most enjoyable evening.