September 2021

All of the South West Lakes Trust trout fisheries continue to be operated under strict Covid 19 restrictions, in line with the current Angling Trust and Government guidelines. At the time of writing the on-site permit huts are still not yet open, so day tickets, season tickets, and boats should be pre-booked online (www.swlakestrust.org.uk/trout-fishing) or via the telephone.
Water levels are currently about 80% full, with the fish at the brown trout waters generally responding better to the warmer water conditions.
Fishing:
Kennick – The month proved to be another of very mixed weather, with some very hot bright days, followed by heavy rain and winds – the main overriding feature continued to be one of warm, muggy conditions, and water temperatures continuing to gradually rise (to 20ºC), which often meant that the fish were lethargic and seeking the deeper cooler water, with boat anglers and float-tubers often enjoying better results.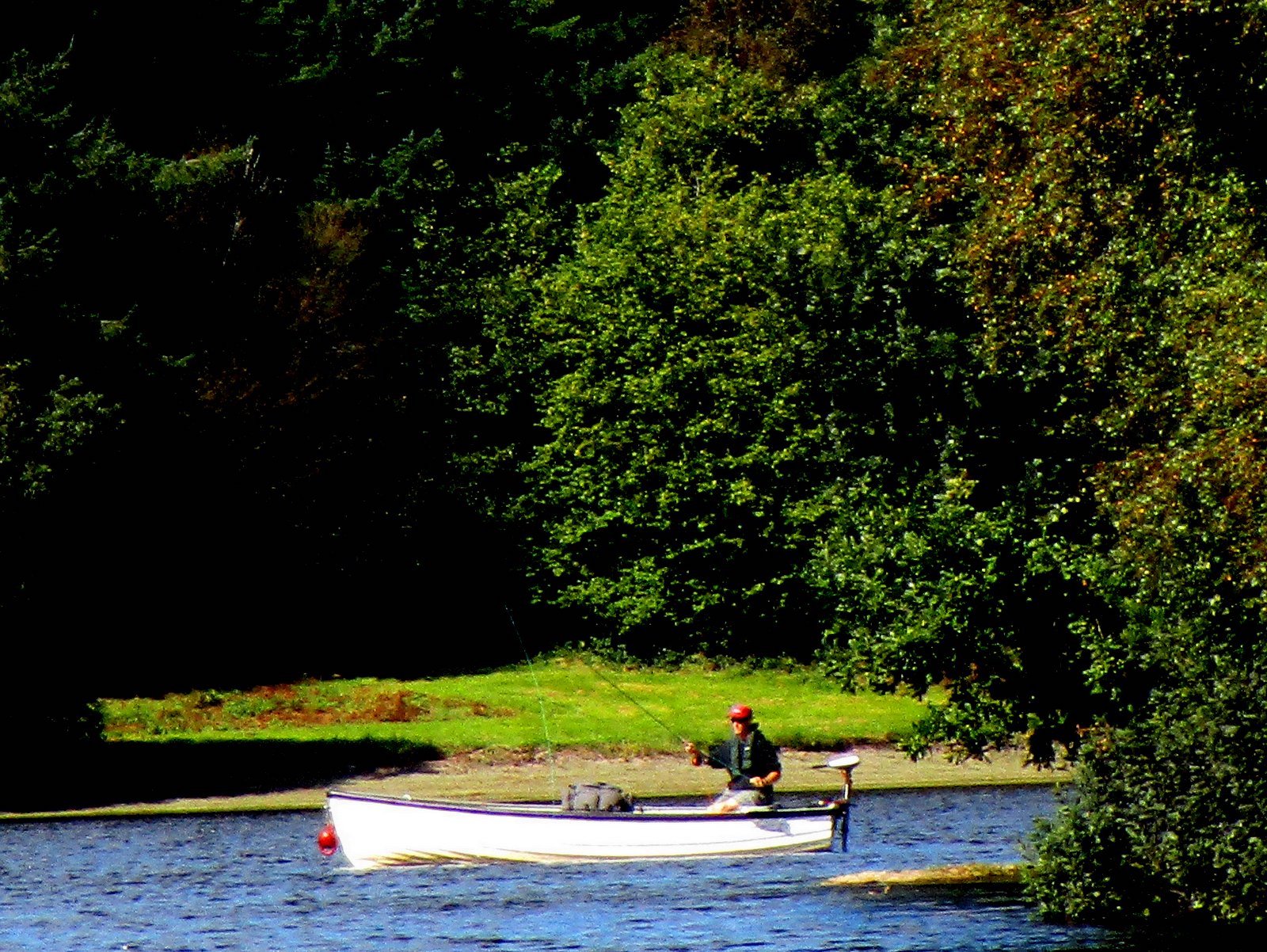 As the month continued, the fishing became more challenging in spite of plenty of hatches (buzzers and sedges) and rises, and the feeding fish were often out of casting range for bank anglers. A slow retrieve produced the best results, with both floating and sinking lines catching fish; fish were well spread out around the lake, although Clampitts Bay, Oak Tree Point and Boat Bank did seem to produce the moist consistent sport. A wide selection of patterns caught fish, from Daddies, Black Gnats, Klinkhammers, and Emergers on the surface; Montanas, Damsels, Buzzer patterns, and Diawl Bachs subsurface; Cats Whiskers, Lime Boobies, Black Tadpoles, and Orange or Lime Blobs in deeper water.
Brian Sedgebeer (from Ilsington) caught five wild browns using a black and silver muddler skimmed across the surface in an evening session; Robert Boniface (from Exeter) caught four rainbows of 2lb and a 1lb brown on a sinking line; Graham Read (from Christow) caught two 2lb rainbows on  a lime green Booby on the drop using a sinking line.
Siblyback – A very tough month's fishing at Siblyback produced disappointing results, with few fish rising (although some fish are showing at sunset), and few anglers on the banks. Geoff Cook (from Falmouth) managed to hook three rainbows estimated at 2lb using a small yellow lure fished deep and fast, before losing all three at the net! Sport should pick up as the water temperatures start to drop.
Burrator – The fishing continued to be challenging this month, with anglers only averaging around one fish per visit, and nothing of any notable size being caught. Occasional buzzer hatches produced sporadic and brief rises, and apart from a few dry Sedges and Daddies, most fish were caught sub-surface on a variety of patterns (including Damsels, Montanas, Buzzers, Diawl Bachs and Cats Whiskers), with Longstone Bank and West Bank the most productive areas. David Hockin (from Plymouth) caught six rainbows while fishing from a boat using a sink-tip line during a buzzer hatch; Andrew Brown (from Chelmsford) caught a 3lb rainbow, and two more at 2lb; Tim Robinson (from Denmead) caught four wild browns to 1lb using a size 12 Sedgehog.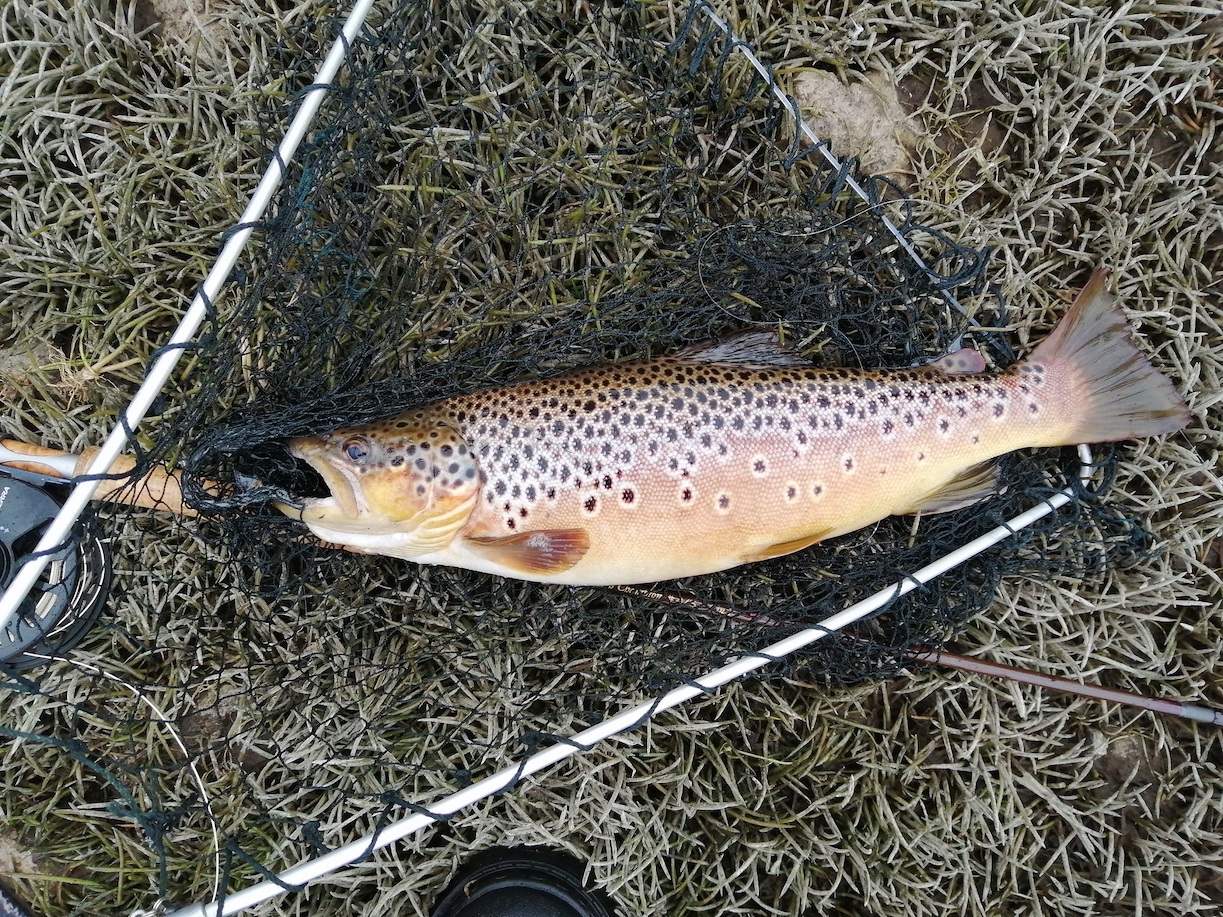 Stithians – There are plenty of Rudd fry in the margins at Stithians, and this has, on occasions, made for some good fry-bashing. Although surface rises have been slow, dry fly fishing has produced some good sport, with anglers successfully using Daddies, Foam Beetles, Hoppers, Sedges, Adams and Sedgehogs. Rewarding sub-surface patterns fished on a floating line included Spiders, Hares Ears, Buzzers, Diawl Bachs, and Montanas. Fish were well spread out around the lake, although Pipes Bay, Goonlaze, Hollis Bank and Mossopps were all regularly mentioned on catch returns. Simon Peters (from Truro) caught two rainbows of 2lb using Fabs fished on a floating line with a long leader; T. Marks caught five fish using a Sedgehog.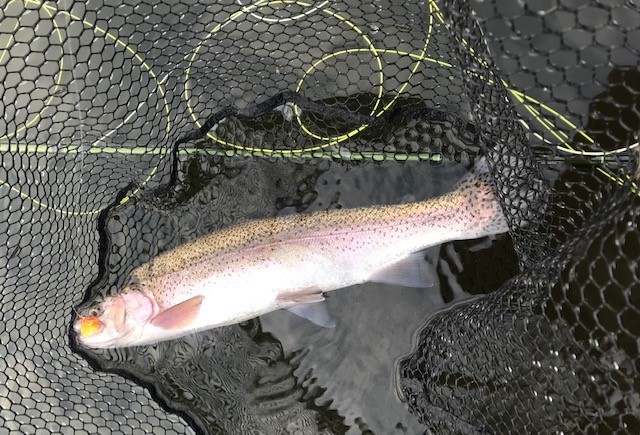 Colliford – Another sensational month's sport at Colliford, with anglers averaging 4.8 fish per rod. Fish were well spread out around the water, and dry patterns fished on a floating line (Red Hoppers, Foam Beetles, Black Gnats, Bobs Bits and Sedge patterns) produced some spectacular catches – Dean Boucher (from Gunnislake) had some excellent sessions (sixteen browns at 1lb 4oz on a Foam Beetle, Red Hopper, and Black Bits in one, ten browns to 1lb 14oz using a Black Tadpole on another, and nineteen browns on another using a Soldier Palmer). Chris Tilyard caught ten fish to 33cm using Black Gnats and dry Hares Ear patterns; Alan Judd caught eleven browns on a Soldier Palmer; Phil Messenger-Roberts caught fourteen and eight browns in two visits, mainly using a Soldier Palmer.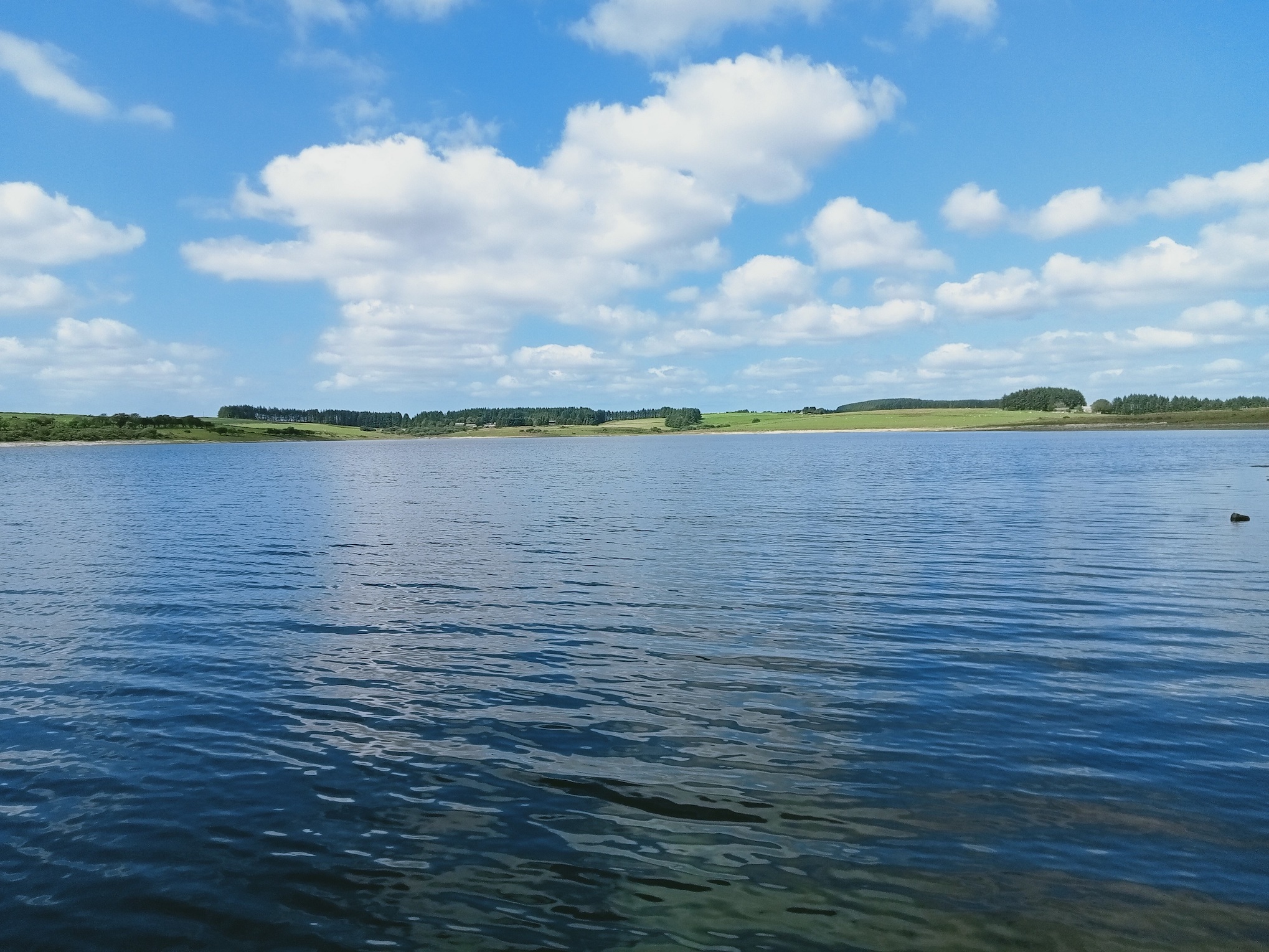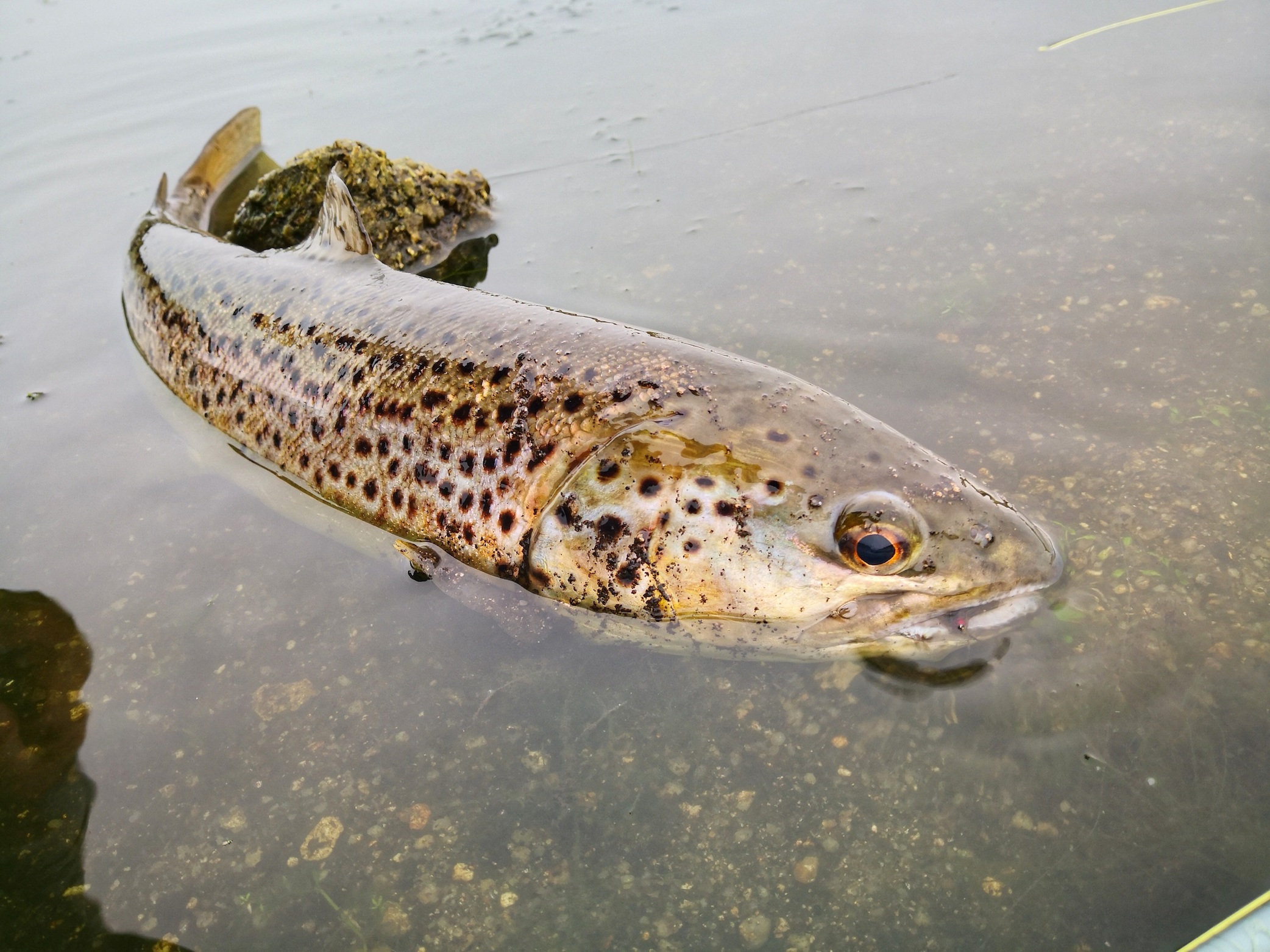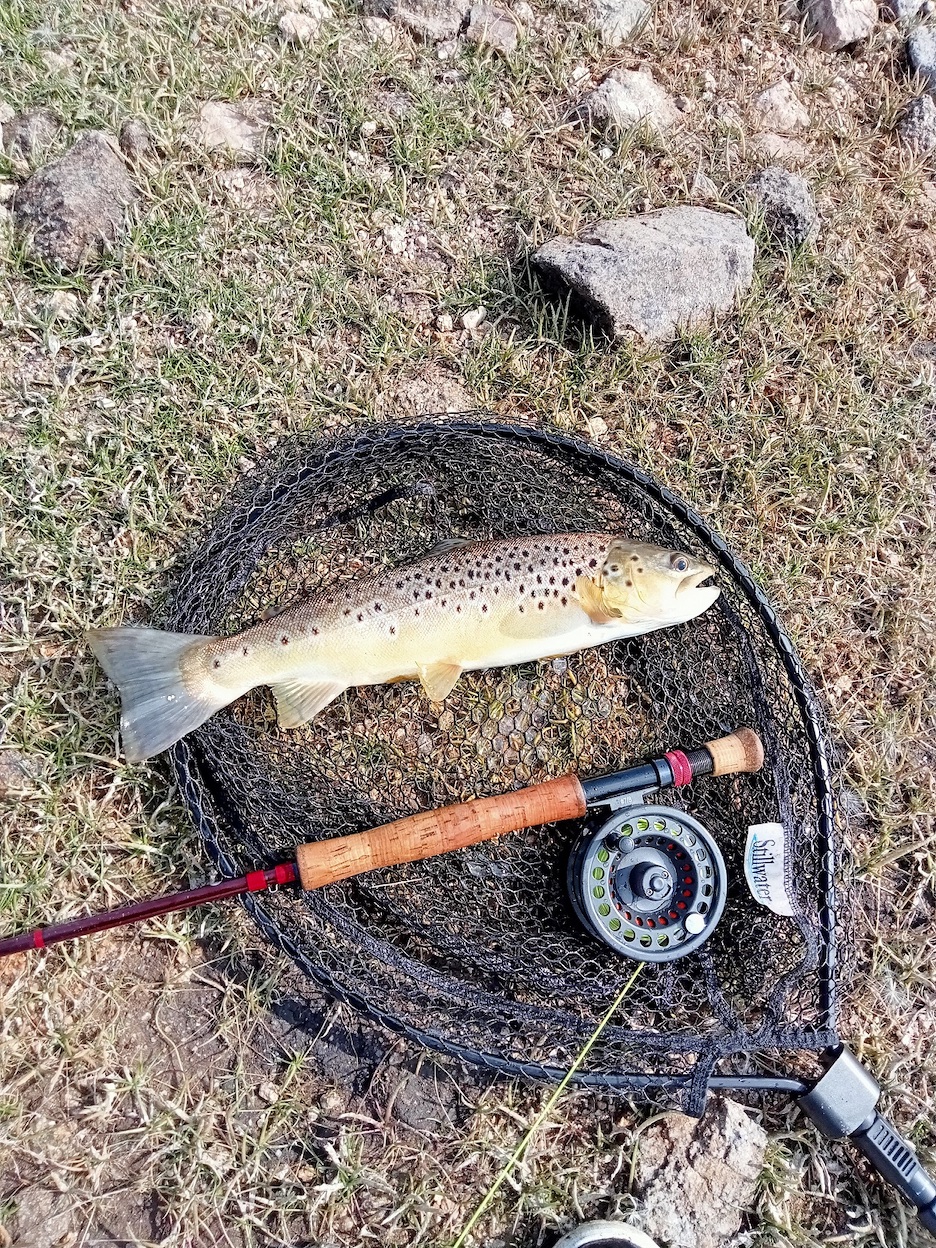 Fernworthy – Anglers averaged just under three fish per rod, with plenty of fish rising to dry patterns (Daddies, Klinkhammers, Foam Beetles, Bits, Hoppers and black Gnats); otherwise a selection of subsurface nymphs and traditional patterns fished on a floating line with a variety of retrieval speeds produced results. Again, fish were well distributed around the water, with no particular location standing out. Notable catches included Eric Kuchenbecker's three browns to 2lb, caught on a Diawl Bach fished on a floating line; Richard Pleydell (from Exeter) caught six browns using a Kate Maclaren and Black Midge; Daniel Price (from Crediton) caught seven browns in one session, while Roy Gill (from Exmouth) caught five using a size 12 Klinkhammer.
Roadford – The weekly averages ranged dramatically at Roadford, from one week when only small perch were caught, to another week in early September when anglers averaged just under 3.2 browns per rod (when there was some sunshine and a nice ripple on the water, and a few Buzzers and Sedges hatching). Daveys Bank, Wortha Inlet and Grinnacombe proved to be the best locations, with Black Tadpoles, Soldier Palmers, Hoppers, Bibios, Diawl Bachs, Shipmans Buzzers and Hares Ears all proving popular patterns. Jamie Gillman (from Plympton) enjoyed some fabulous sport, catching twenty-four browns to 3lb, while John McCallum (from Westward Ho!) caught two browns to 2lb using a floating line and fast retrieve.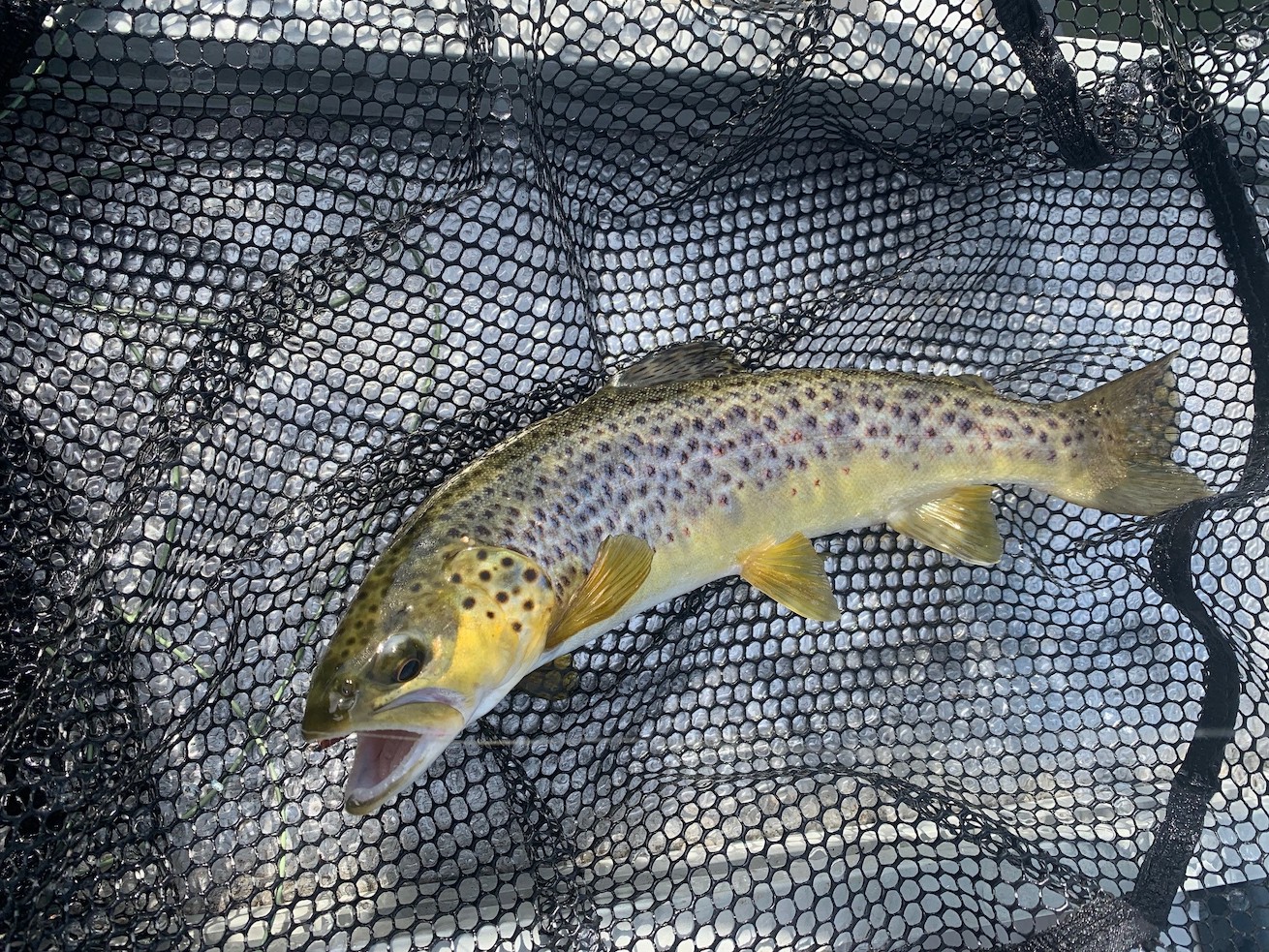 Please visit the South West Lakes Trust website (www.swlakestrust.org.uk/trout-fishing) for details on ticket prices, fishery information, clubs, competitions, and boat availability.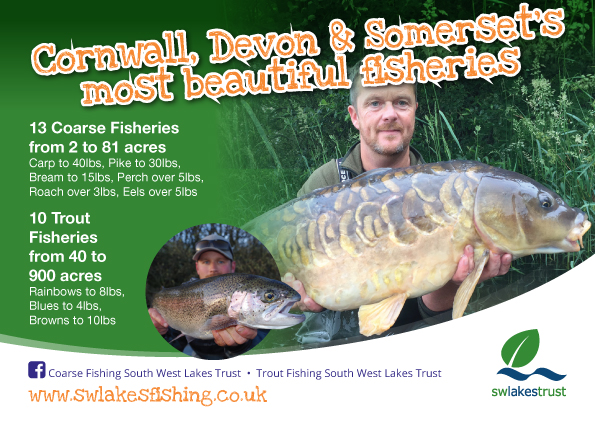 Chris Hall (September 2021)
For more information, please contact:
Annabel Underwood
Communications and Marketing Manager
South West Lakes Trust
01566 771930