South West Lakes Trout Fisheries Report
August 2023
The weather was mixed throughout August, with a mixture of wind and rain as well as some warm humid days with the occasional thunderstorm, interspersed with some bright sunny days. Generally water levels continued to fall, although at a fairly slow rate.
Fishing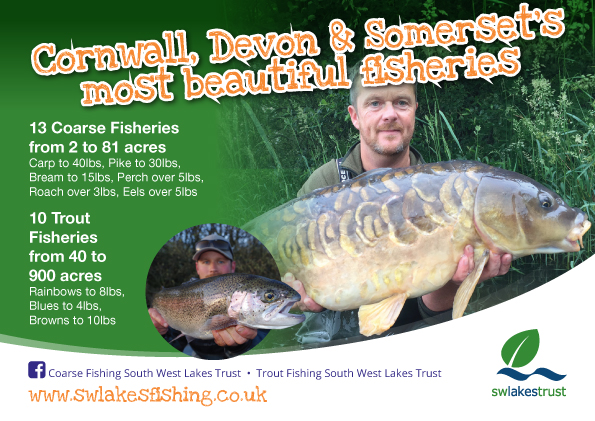 Kennick – Boat and bank anglers both enjoyed equal measures of success, averaging just under two fish per rod, with both floating and sinking lines catching fish. Clampitts Bay, Smithacott, Poplar Bay, and The Narrows proved to be the most productive locations. In spite of some large hatches, only a few fish succumbed to dry patterns (Sedges, Daddies, Amber Hoppers, and Klinkhammers), with most fish preferring to feed sub-surface on a variety of wet and nymph patterns (Damsels, Montanas, Diawl Bachs) or lures (Boobies, Vivas, and Blobs). Peter Gilpin (from Newton Abbot) caught seven rainbows to 3lb, mainly on Green and Black Boobies; Graham Roberts (from Totnes) caught a nice 3lb rainbow, fishing deep from the bank at Poplar Bay. Anthony Jenkins (from Modbury) caught five rainbows to 3lb using a sinking line, fishing deep in Clampitts Bay using yellow and Black Blobs. Graham Roberts (from Torquay) caught four fish to 3lbs from a boat, including a spectacular, beautifully coloured  brown trout of 2lb 4oz, using a dry fly in Clampitts Bay.
Siblyback – Fishing continued to be challenging at Siblyback this month, with only very few surface feeding fish evident – this, however, changed in the last week of the month (when rod averages dramatically rose to six fish per rod). Floating lines were the most popular, with a few fish taking dry patterns (Hoppers and Black Gnats), and more taking sub-surface nymphs and wets (Diawl Bachs, Montanas, Soldier Palmers) or lures (Red Baby Dolls and White lures). Most fish were congregated around The Meadows, Stocky Bay, The North Bank, and by the dam. Simon Peters (from Truro) caught a bag of twelve rainbows, most fish coming to a single goldhead Blob, fished on a floating line and long leader, in Stockie Bay. Benjamin Lang (from Launceston) enjoyed a good session, catching a superb wild brown trout of 1lb 8oz from the Meadows bank using a Claret Hopper, as well as five rainbows to 2lb 8oz from the margins along the North Bank using Claret and Ginger Hoppers.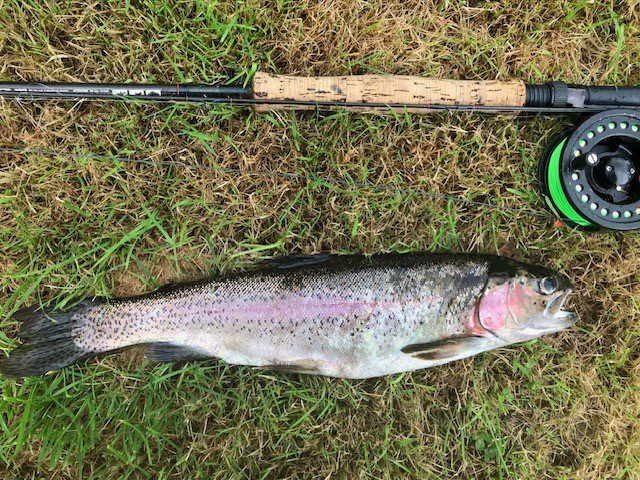 Burrator – Longstone, Lowery Point, Back Bay, and Bennetts South Bank produced most of the fish caught over the month, with anglers averaging just over two fish per rod. Large numbers of flying ants meant that plenty of fish were showing toward the end of the month, when floating line tactics tended to work well, often when pulling a Cats Whisker or Bibio Snatcher – Alan Lawson (from Plymouth) used this method to hook five rainbows to 2lb one morning; on another session Alan caught five rainbows to 2lb, four on a dry Sedge pattern. Mark Sinclair (from Horrabridge) caught three rainbows to 3lb, using a deep-fished intermediate line. Patrick Murphy (from Plymouth) caught a beautiful wild brown of 1lb 8oz in an evening session, fishing tight into the tree cover on South Bank.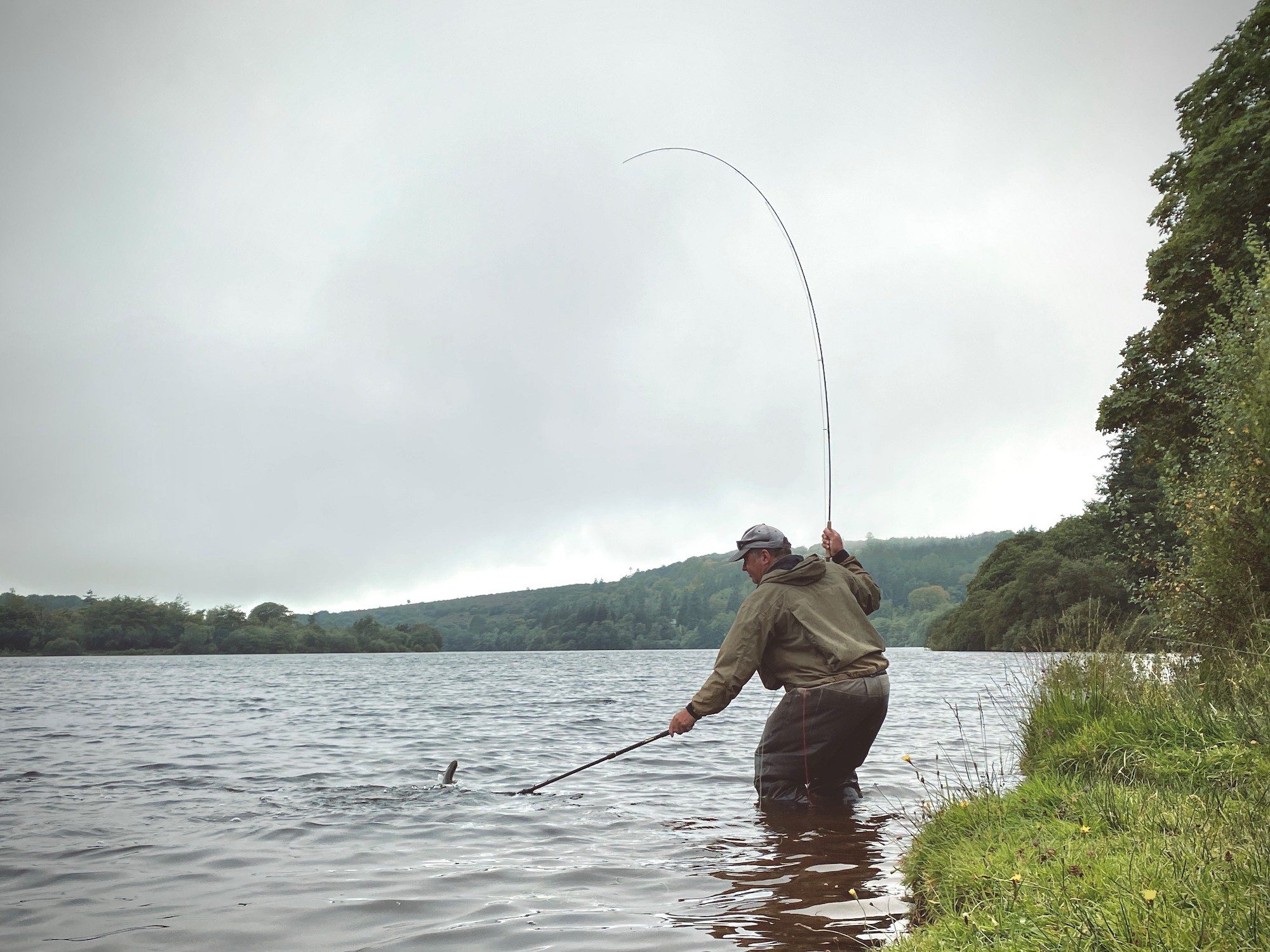 Stithians – The fishing proved to be more challenging this month at Stithians, with anglers averaging just under two fish per rod. Generally floating lines with a range of retrieval methods worked best. Successful dry patterns included Sedgehogs, Black Beetles, Sedges, Daddies, Hoppers, and Hawthorns, while Black Pennells, Cormorants, Montanas, and Orange Nomads all caught deeper feeding fish. Fish were well spread out, but Yellowort, Pub Bay, Hollis, and Goonlaze all regularly featured on catch returns. Simon Peters (from Cusgarne) enjoyed a good early morning session fishing in the fog, catching two browns on Daddylonglegs, and three rainbows using Hoppers and fast retrieved Blobs. David Williams (from St Just) caught seven rainbows using Cormorants and Orange Blobs on a floating line.
Fernworthy –  A quiet month at Fernworthy, with little surface activity, in spite of plenty of flying ants on the water. Floating lines with fast retrieved sub-surface patterns (Blue Flash Damsels, Black and Peacock Spiders, Hares Ears, and Pheasant Tails) caught fish, mainly below the boathouse, Brownhills, and Thornworthy. Dave Redding (from Ropely, Hants) caught four browns to 45cm using a Black Gold Ribbed Hares Ear, while fishing in strong winds.
Colliford – Great sport continues at Colliford, with anglers averaging just under 5.5 fish per rod, and the best locations including Lord's Waste, Fishery Hut Bay, and the bank by the dam (although it always pays to keep on the move and cover as much water as possible). Floating lines, fished either with single flies or teams of three wets, proved to be the most successful, with the most productive patterns including Soldier Palmers, Bibios, Blue Zulu, Daddy Longlegs, and Hares Ear Nymphs. Chris Tilyard (from Fraddon) caught nine browns (and lost another six) in one session, and 9 browns to 16" using a CDC Hopper fished close to the bank in another. Brian Robinson (from Chandlers Ford) caught a bag of sixteen browns to 1lb.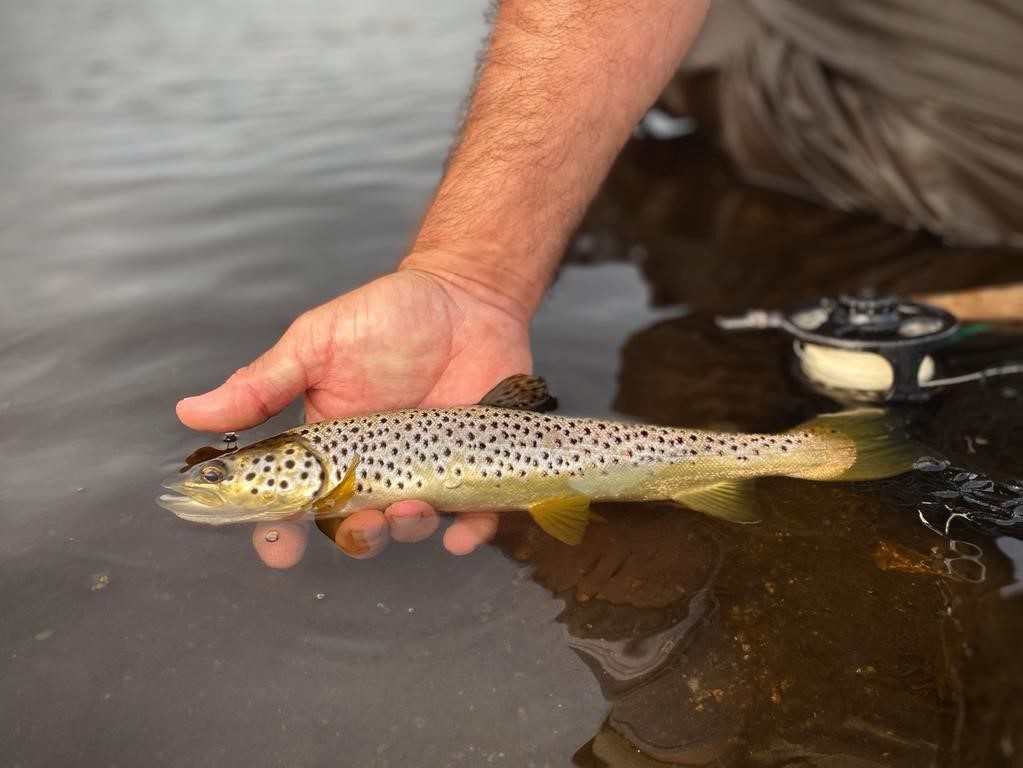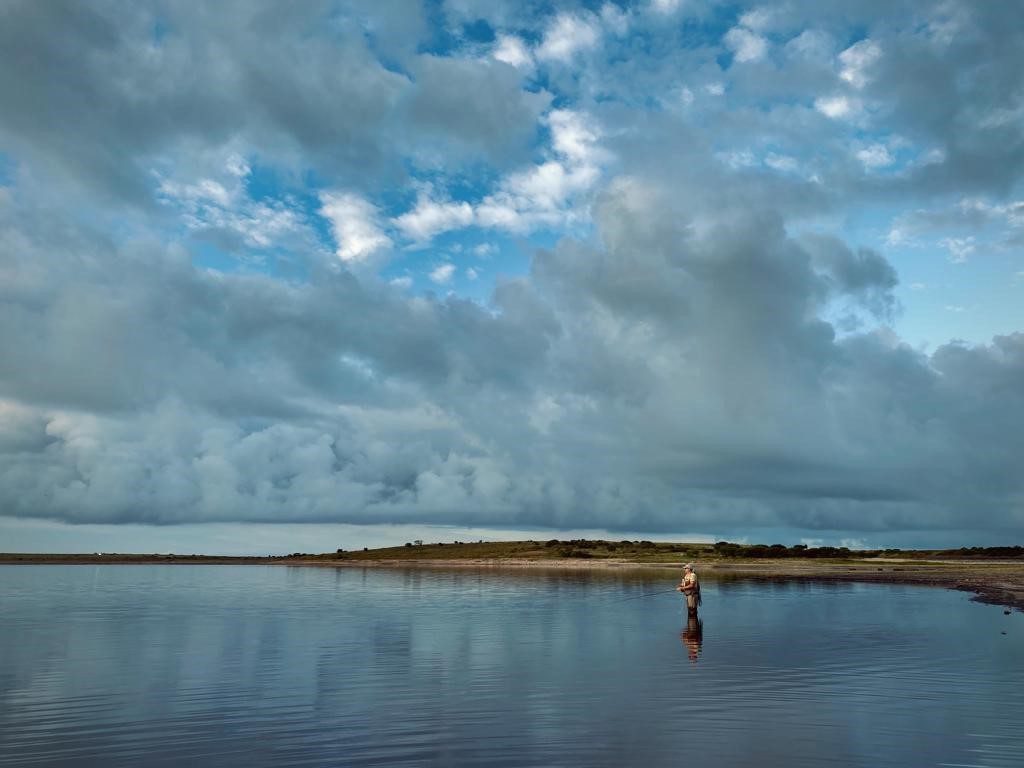 Roadford – The fishing has at last improved at Roadford, with anglers averaging over 5.8 fish per rod, with the best sport at South Wortha, Shop Bank, Grinnacombe, and the Big Oaks. Floating lines are the preferred method, fished in conjunction with a selection of nymph patterns (Hares Ear, Pheasant Tail, Diawl Bach, and Kate McLaren). Charles Langton (from Chagford) enjoyed an excellent session, catching nine browns to 14", using nymphs and a floating line, some in less than a foot of water in the margins, while others were caught fifteen yards off the banks at Big Oaks.
Wistlandpound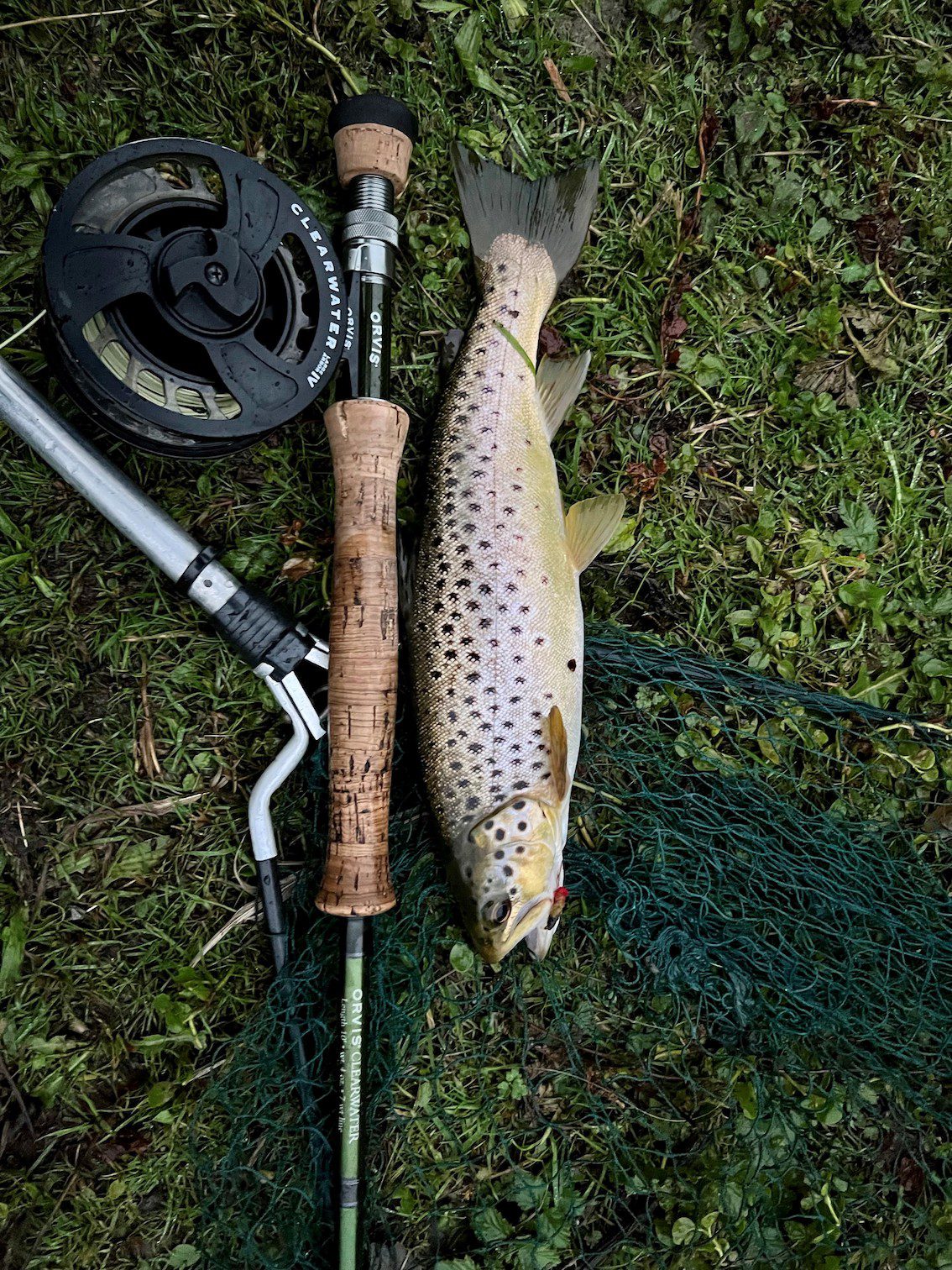 Wistlandpound is giving good sport with rudd and quality brown trout.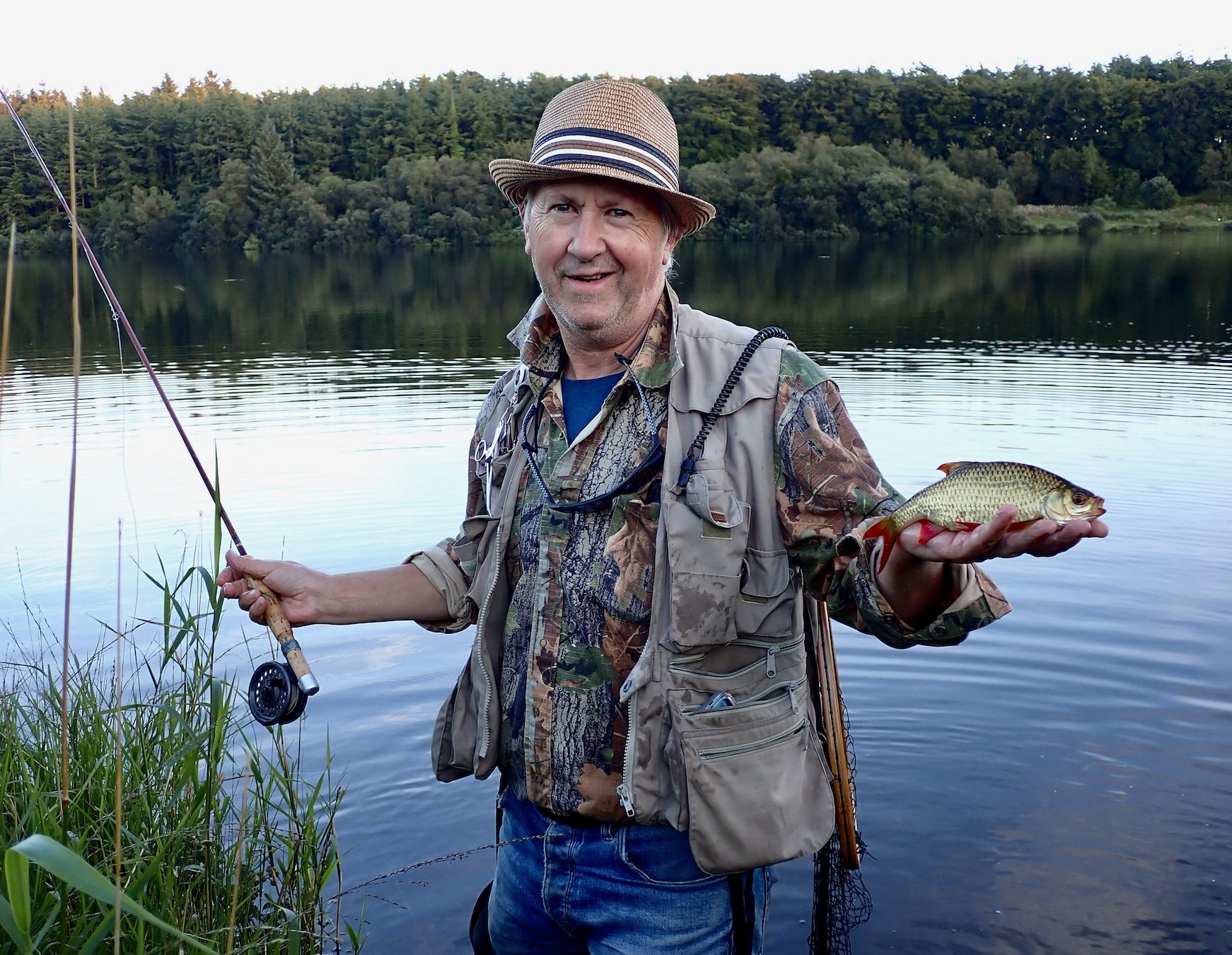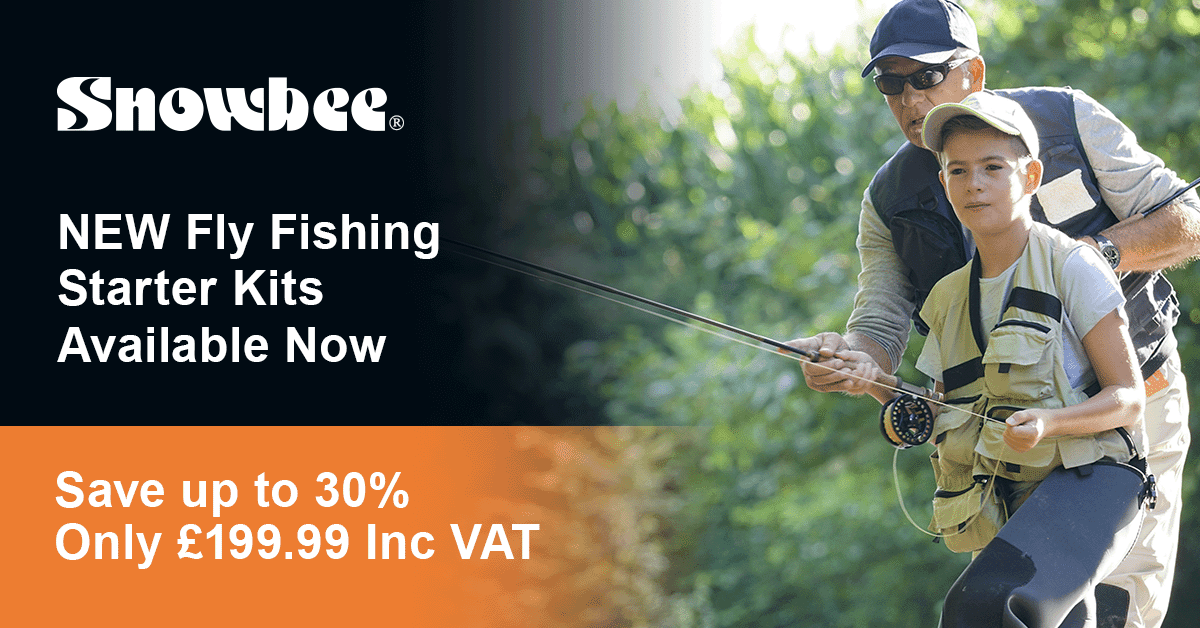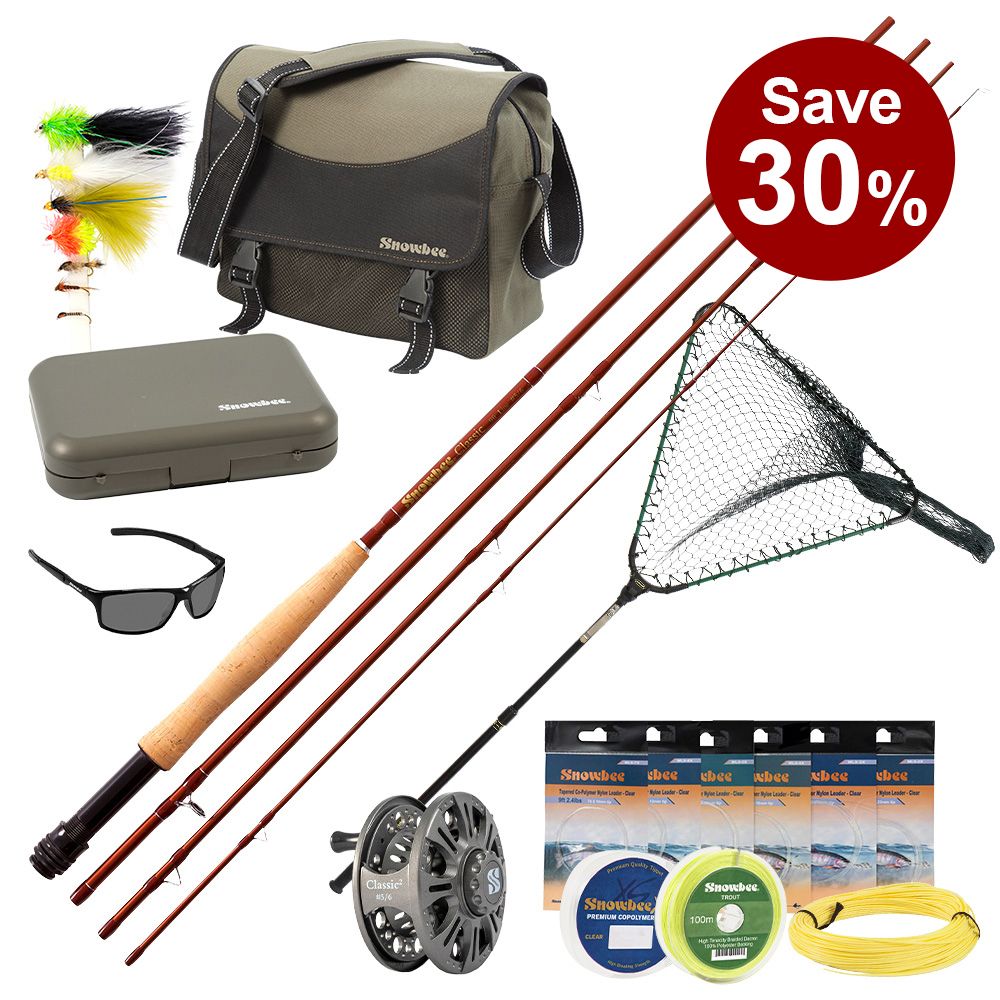 Please see South West Lakes' website (www.swlakestrust.org.uk/trout-fishing) for more information on buying tickets, boat availability and booking, and forthcoming events.
Chris Hall (August 2023)