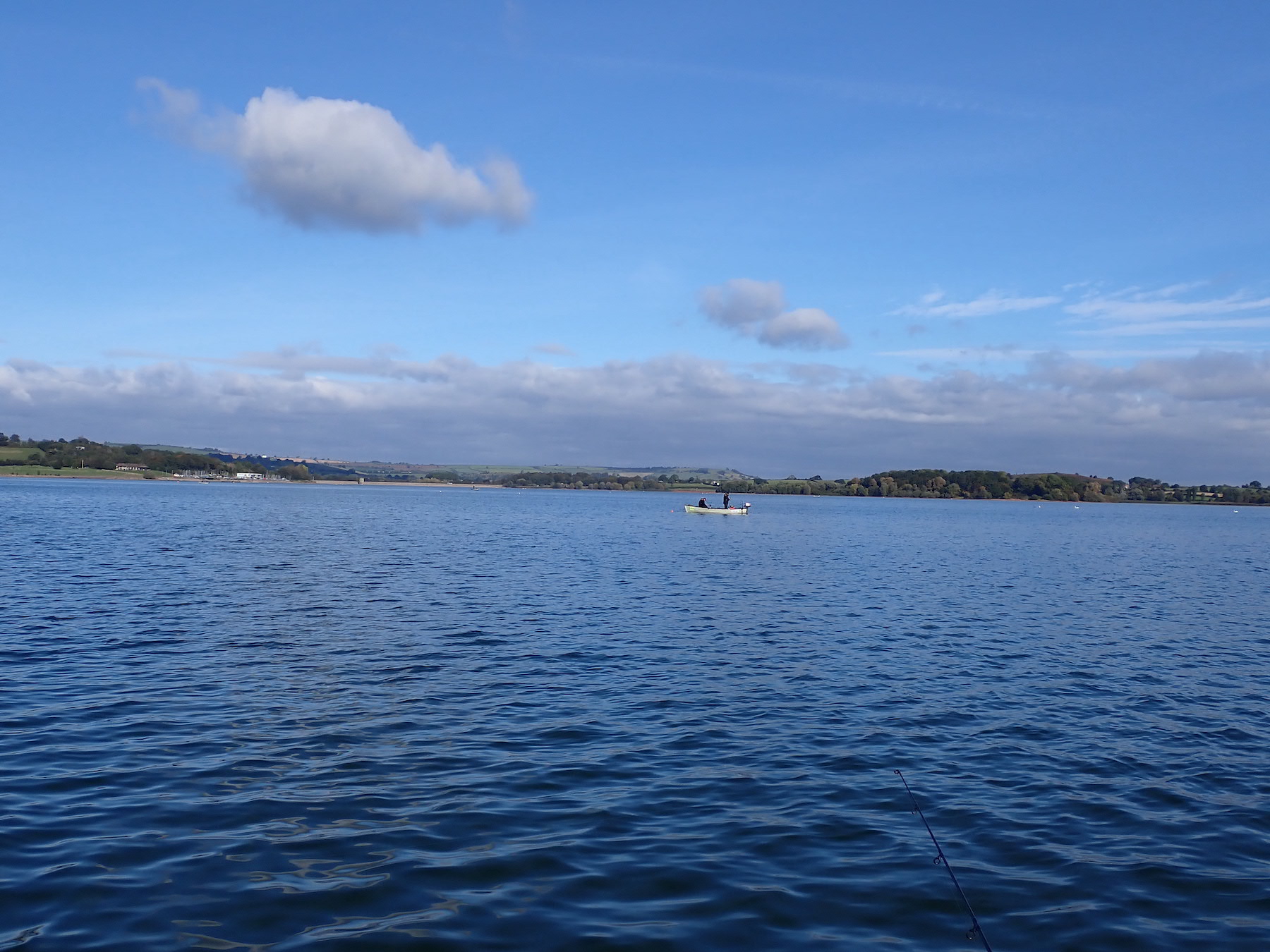 There is always a feeling of intense anticipation as a visit to Chew Valley lake approaches. The vast water undoubtedly holds numerous pike of a lifetime but the reality is that such fish are hard to come by. Catching a big pike is like most specimen fishing a combination of being in the right place at the right time. A slice of luck can play its part and ensuring that everything is in place for when connection is made seals the deal.
I was very fortunate to have been invited to join my good friend Bruce Elston who had secured tickets to fish the boat trials. Early October and the weather was set fair with  a blue sky and calm waters.
Due to other commitment's, I didn't arrive until late morning and climbed into the boat to find that Bruce had boated two jacks and had several follows. We started off with a bit of trolling using Bruce's electric outboard. After a short while Bruce boated a jack of 5lb or so which was an encouraging start.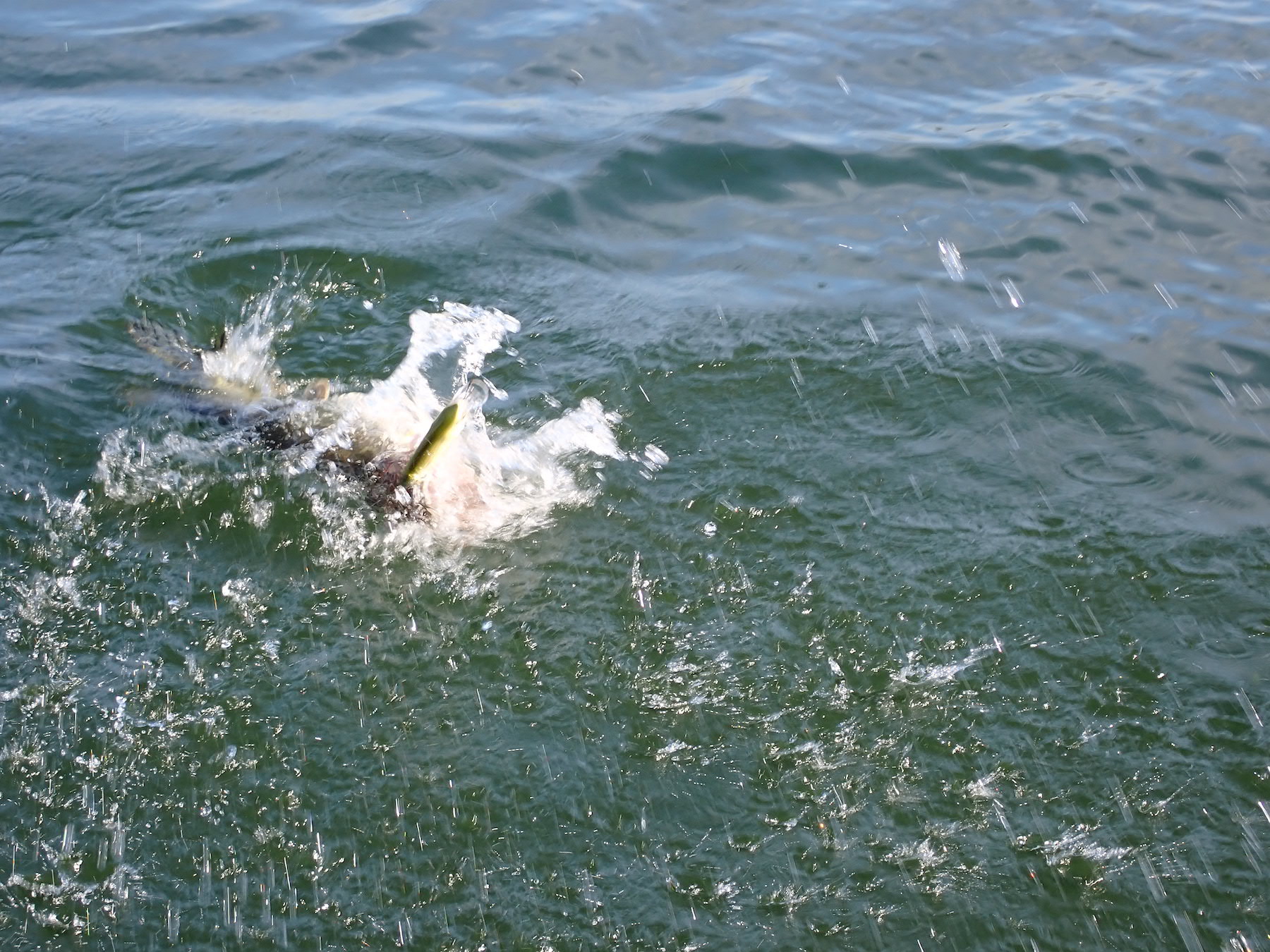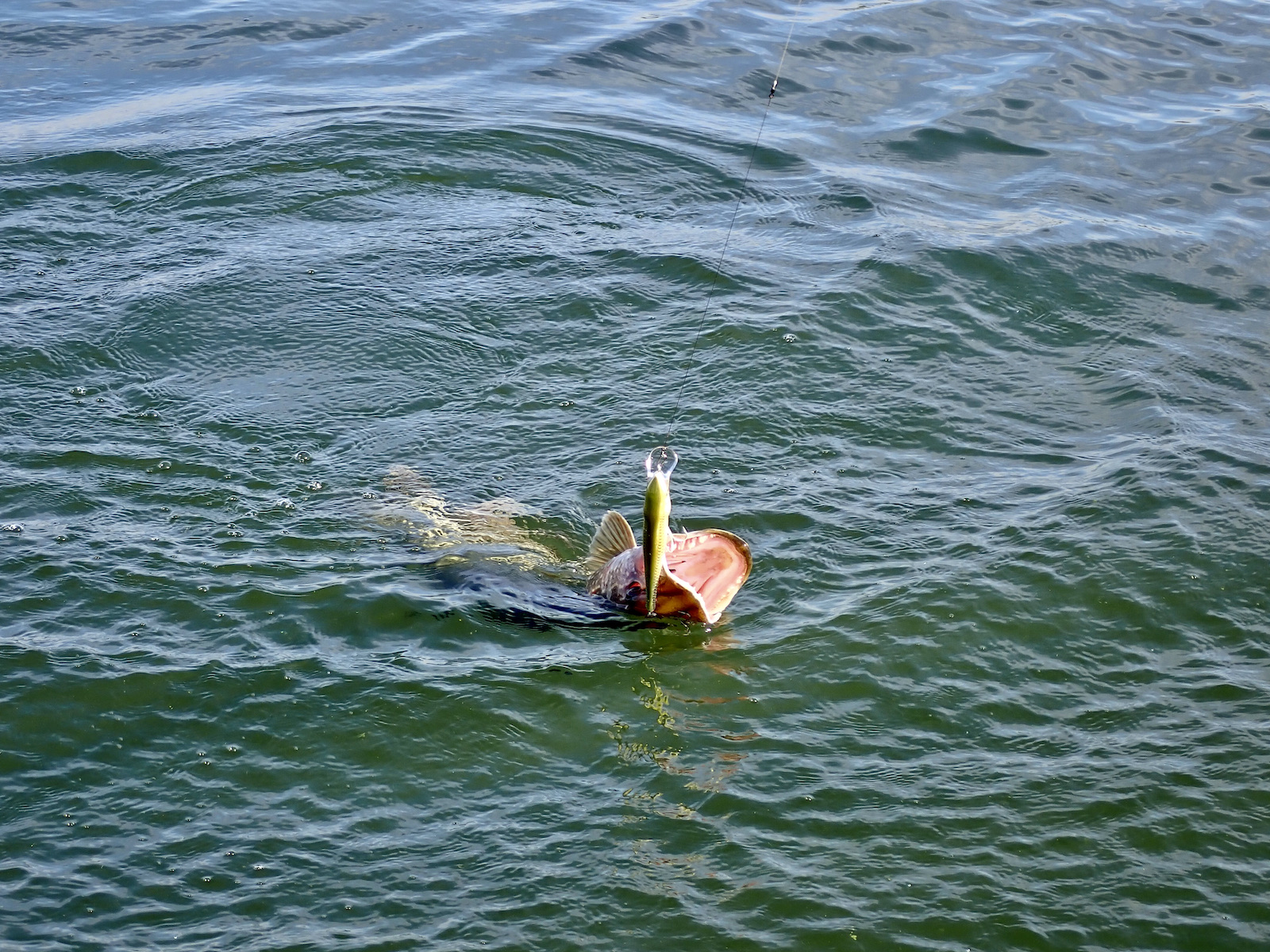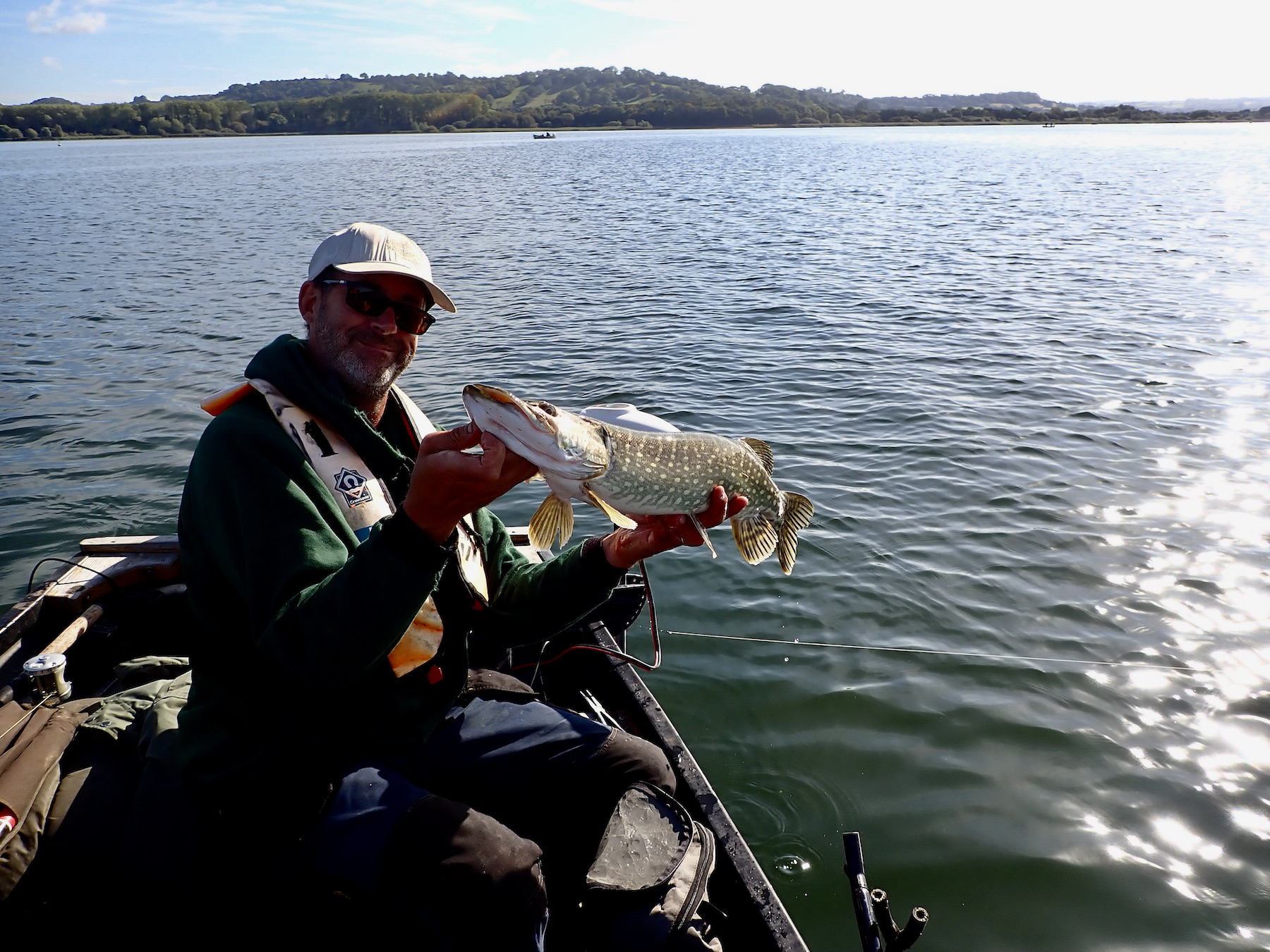 The rest of the day was spent using varied tactics. Anchoring up for periods we put out a float fished dead-bait and searched around the boat using various lures. I experimented with some of my soft plastic bass lures and had a few hits without contacting the culprits. A change to a bright orange shad pattern also brought a few tugs, pulls and  follows from small jacks and trout.
We also enjoyed spells drifting with a dead-bait suspended a few feet above the bottom whilst searching with the lures.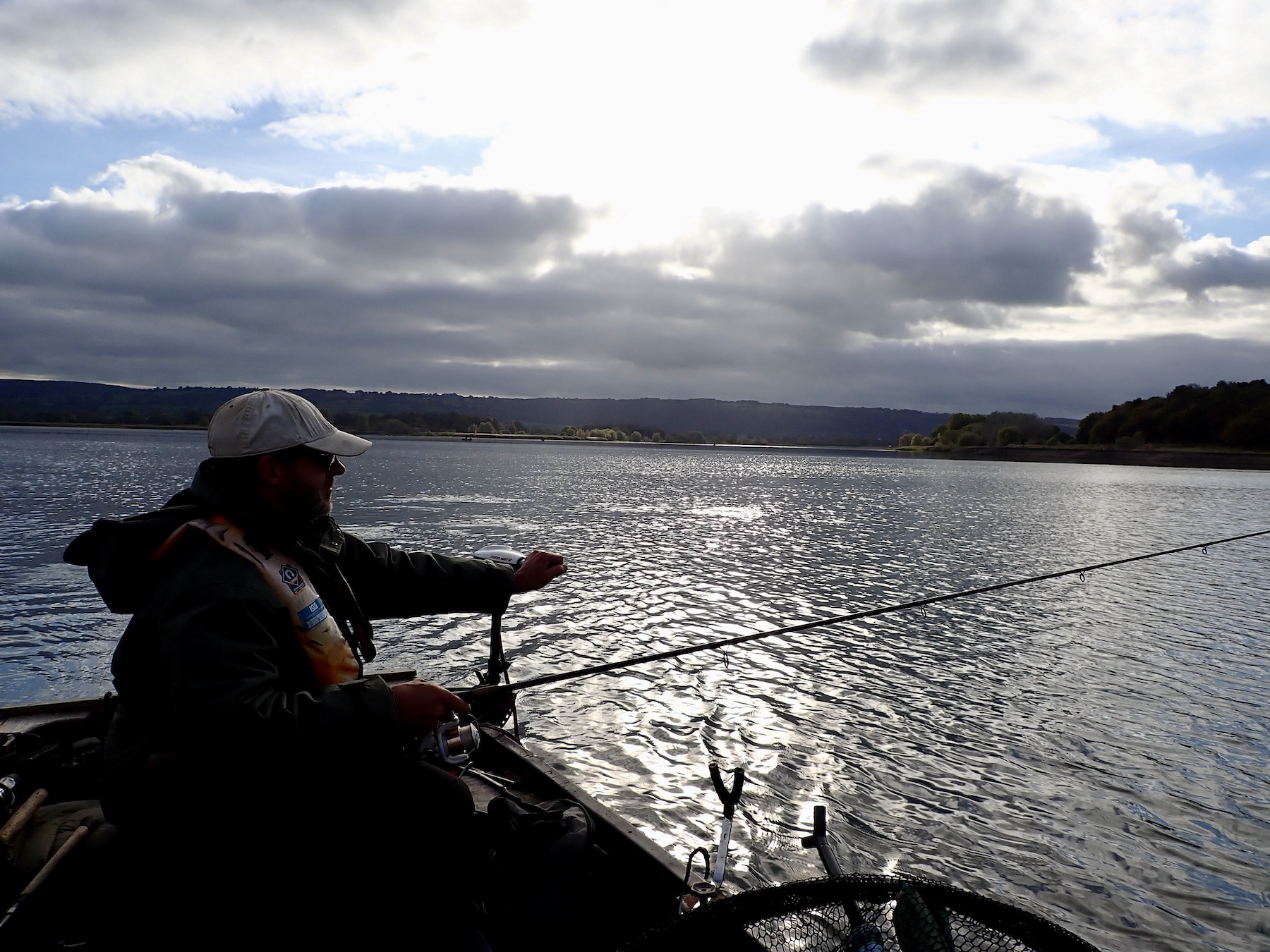 As evening approached and the sun sank lower we savoured the scene. We chatted about lures and I dug a bright orange and yellow spring dawg from my old lure bucket. "They have gone out of fashion" commented Bruce. A few moments later a jack hit the lure and was brought to the boat side. To my relief it saved me unhooking it by erupting from the water to shower us in spray, shaking the hooks free. I was pleased to have avoided a blank trip.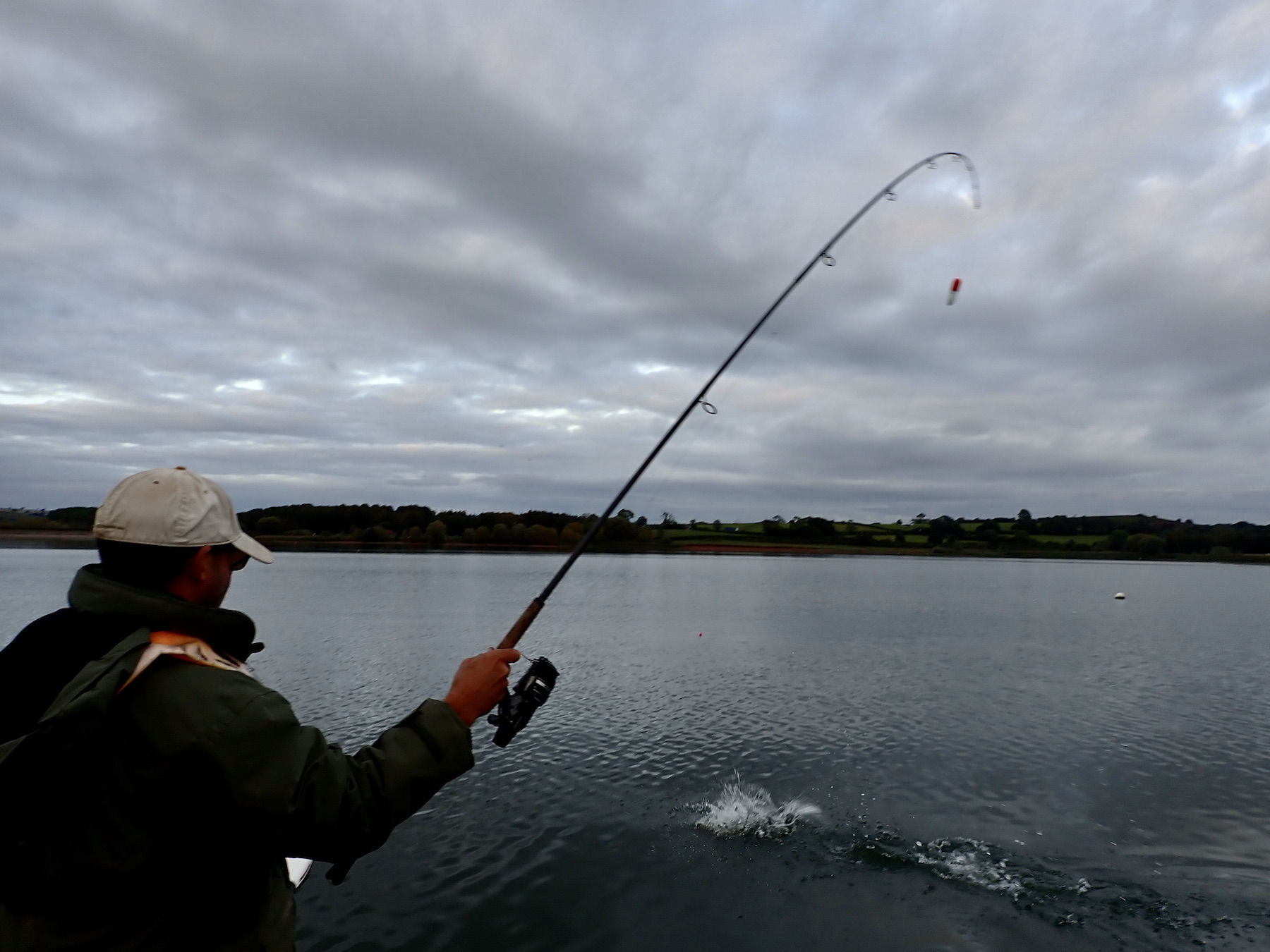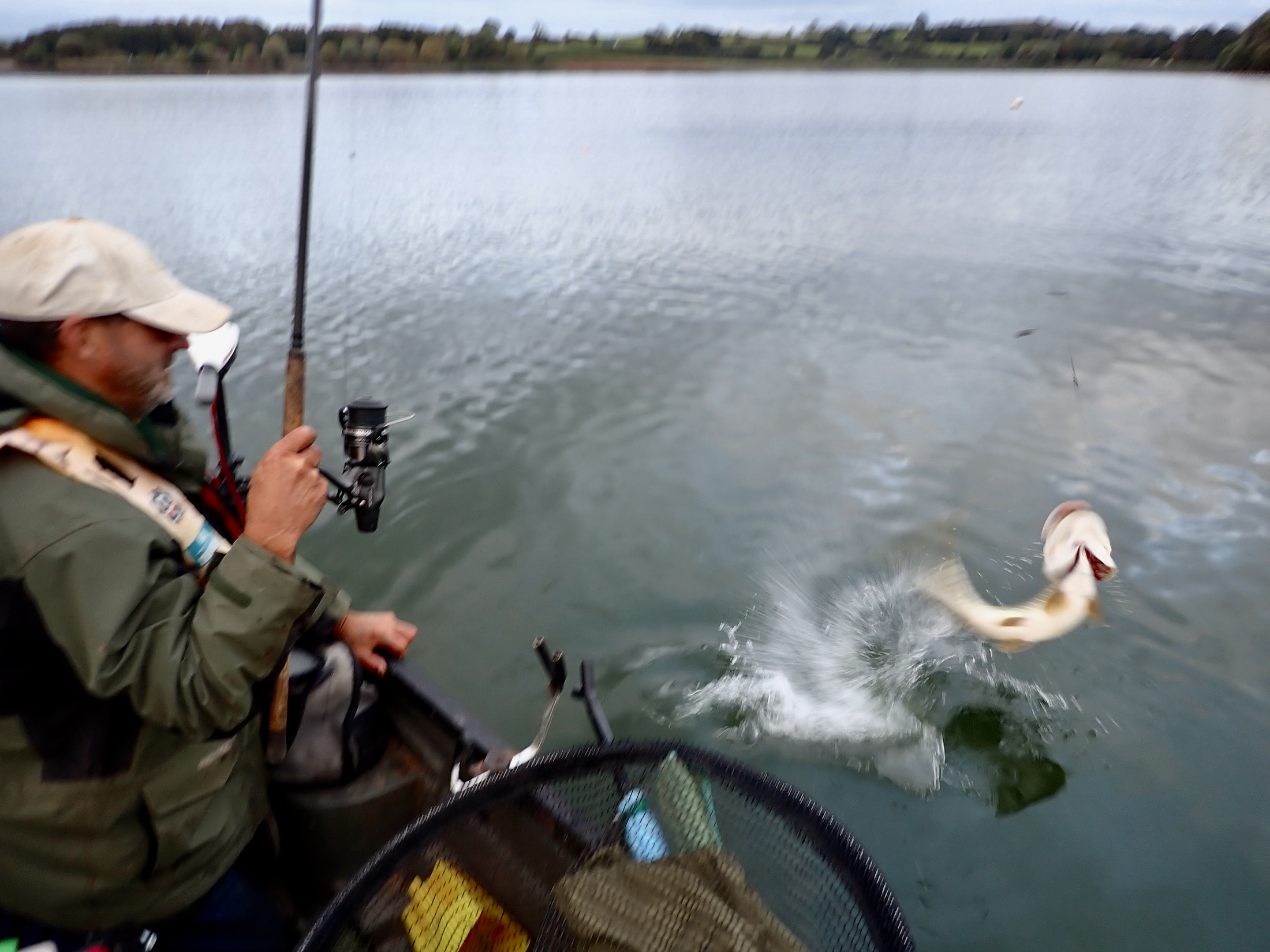 The cry of Bruce's reel alerted us that a pike had taken a mackerel dead-bait. I watched hoping that this would be a big un as Bruce set the hooks. Unfortunately, it was another jack. A few moments later I boated my second pike of the day a small jack of a couple of pounds tempted on a wobbled smelt.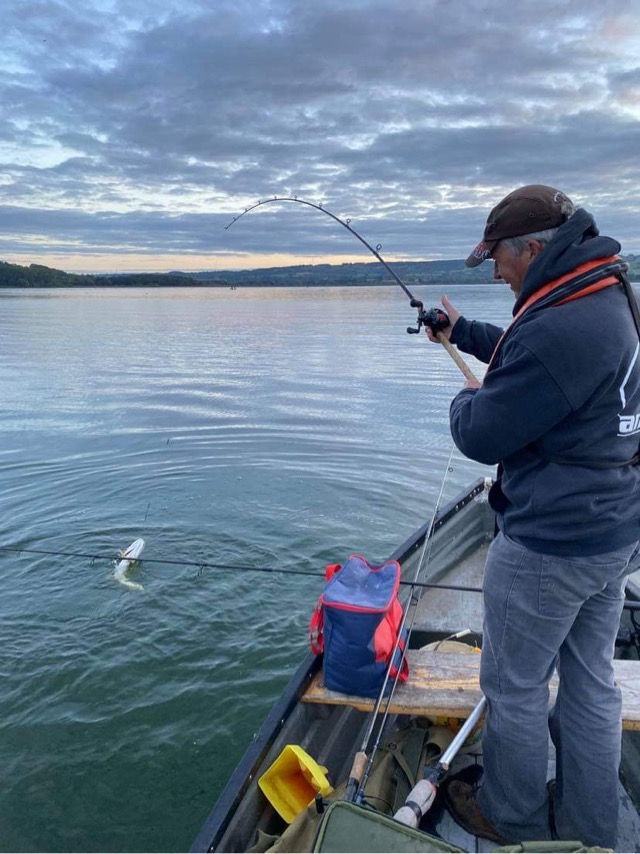 As the sun slowly sank we were forced to head back to the lodge another enjoyable day chasing dreams and creating memories.