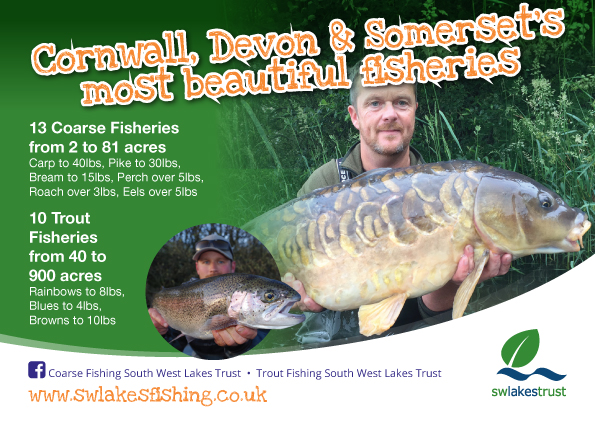 All of the South West Lakes Trust trout fisheries continue to be operated under strict Covid-19 restrictions, in line with the current Angling Trust and Government guidelines. At the time of writing the on-site permit huts are not open, so day tickets, season tickets, and boats should be pre-booked online (www.swlakestrust.org.uk/trout-fishing) or via the telephone. Water levels are now starting to rise to between 60% and 75% full (depending on site), while water temperatures continue to fall.
Fishing:
Kennick – The weather conditions have generally been very changeable, with some pleasant sunny days mixed with days of strong winds and heavy rain showers, while overall temperatures have remained mild for the time of year. There has been little surface insect activity, and fish have only risen to feed very occasionally in the early part of the month. Subsequently, most fish have been caught between one and six feet down on slow-sink or intermediate lines, with bank anglers catching the majority of fish. Fish have been well spread out around the lake, although Sycamore Wall, The Narrows, and Clampitts have been particularly popular. The usual selection of nymphs (Buzzers, Diawl Bach, Montanas, and Damsel Nymphs) and lure patterns (Orange Blob, Boobies, Cats Whisker, Kennick Killer, and Nomads) have produced the best sport, with Bibios, Shrimp, and Vivas also catching well. Sharif Adams (from Moretonhampstead) caught the best fish of the month with an impressive bag of six rainbows between 2 and 5lbs, using a Gold Damsel fished about a foot beneath the surface. Graham Roberts (from Totnes) caught three rainbows weighing in at 2lbs, 4lbs, and 4lb 4oz, as well as a 1lb brown; Bryan Parry (from Newton Abbot) caught rainbows of 2lb 8oz, 3lb, and 4lb, using a Damsel Nymph; Mick Megee (from Newton Abbot) caught seven rainbows to 3lb 8oz using a sinking line and slow retrieve. The final of the Lakes Trust's 'Best of the Best' bank competition, supported by Snowbee UK, was held on 17 October – with twenty one anglers competing. Cornish angler Dave Johns won the competition (and £1000 prize cheque) with twelve fish weighing in at 25lb 2oz, Devon angler Andy Watson took second place with 15lb 12oz, and Andy Gooding won the prize for Heaviest Fish (3lb 2oz).
Siblyback – Although there has been little surface activity and few insects on the water, a few fish were caught early in the month on a dry static fished Black Hopper. Otherwise lures and sunk nymphs have been the patterns of choice (Red Matuka, Baby Doll, Viva, or Damsel Nymphs and Montanas), with an intermediate line producing the best results, and Crylla Bay the preferred location. Generally, fish caught have been between 1 and 2lb, with the best rainbow weighing in at 2lb 5oz caught by Nigel Muscelwate; Neil Barron caught a rainbow of 2lb 2oz.
Burrator – There was little surface insect activity over the month, and with the fish feeding sub-surface, generally intermediate lines with varying retrieval speeds proved to be the most successful method, with either a nymph (Montana, Damsel, or Diawl Bach) or lure pattern (Muddler, Leach, Orange Blob,or Kennick Killer) – although a Zonker fished on a floating line and pulled fast did result in a few fish caught. Longstone Point, Pig Trough Bay, and Sheepstor proved to be the most productive locations. The best fish of the month (and the best brown of the season) was caught by Al Lawson (from Plymouth) – a beautiful 4lb fish, using a Blue Flash Damsel on an intermediate line. Kevin Sellar (from Plymouth) caught a bag of seven rainbows to 2lb, using Damsel and Orange Blob patterns, while Steven Carter (from Tavistock) caught four rainbows to 2lb on a floating line and fast retrieve.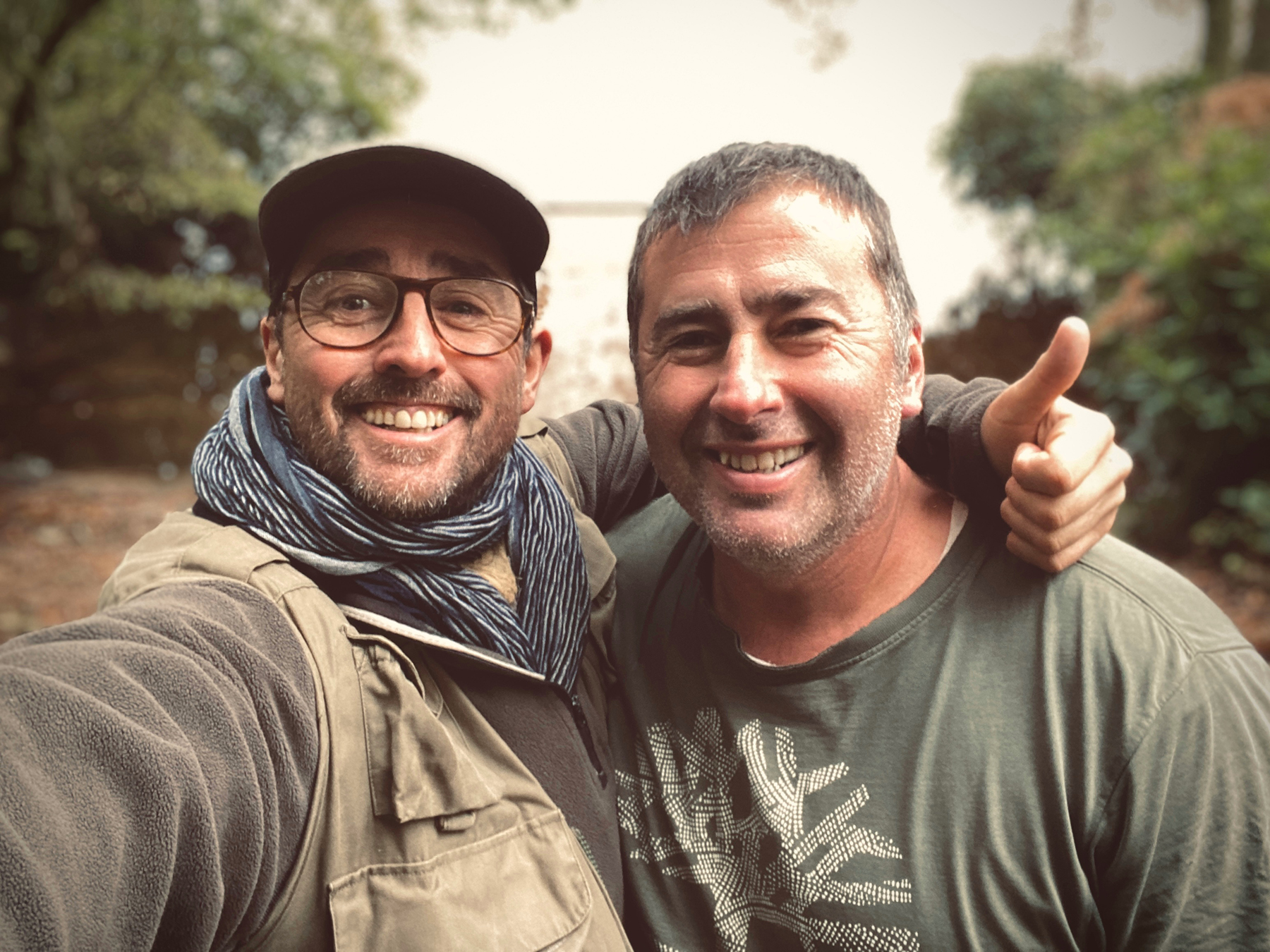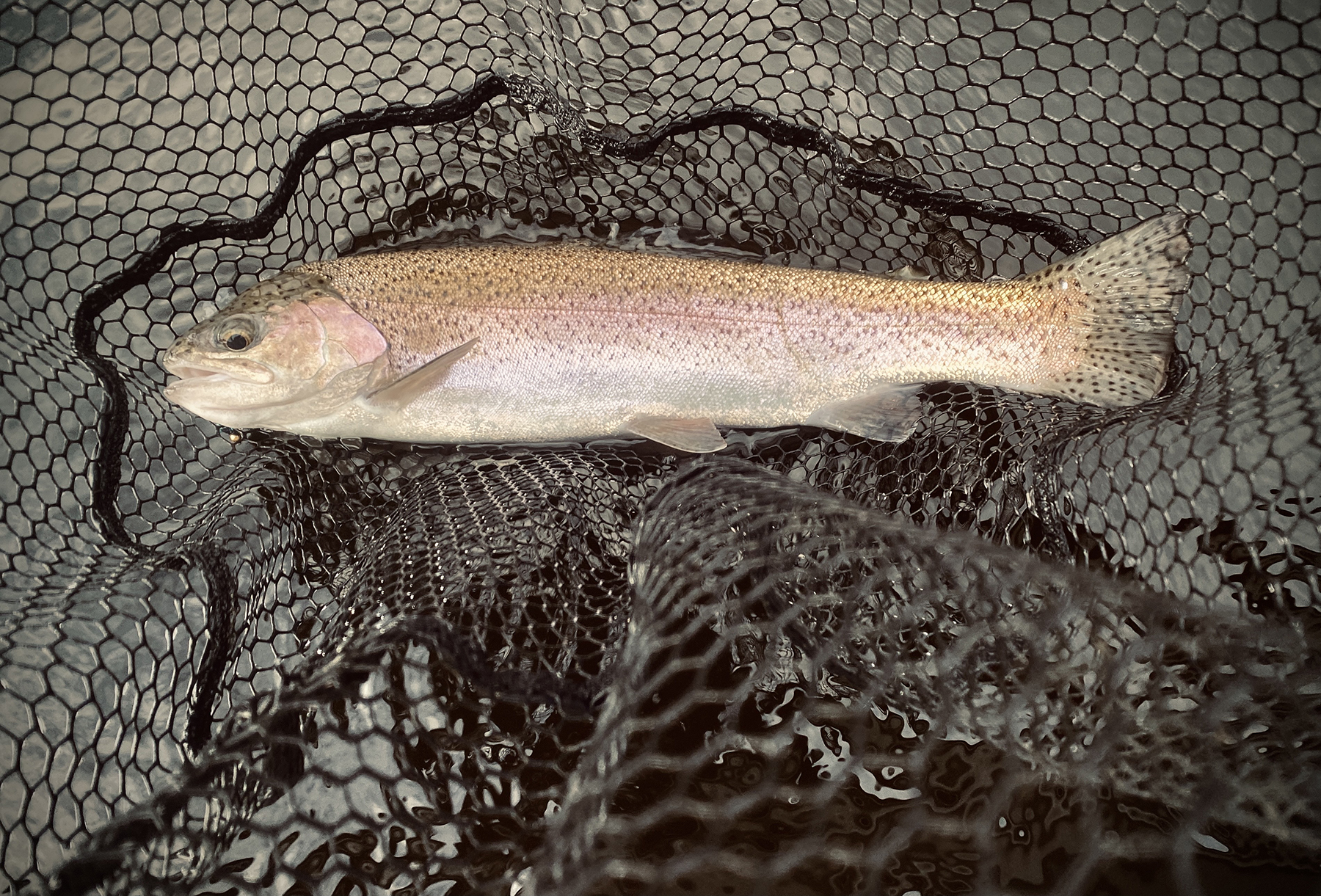 Stithians – Fish continue to be well spread out around the water, with most locations producing fish, although Goonlaze, Pipe Bay, and Dam Bank are all worthy of mention. With insect activity on the surface sparse, most fish have been caught on intermediate or sinking lines, although the occasional fish could be tempted by a dry Daddy, Deer Hair Sedge or Black Gnat on a floating line. With the majority of fish being caught subsurface, lure patterns such as Orange Blob, Cats Whisker, Black Cormorants, Boobies, and Fritz patterns produced the best catches. John Henderson (from Falmouth) caught the best fish of the month – a 3lb 8oz rainbow, as part of a bag of five rainbows using small orange gel blobs and mini orange boobies; Phil Messenger-Roberts (from St Austell) caught six rainbows to 3lb using black and white and green fritz patterns; Clive Pearce caught five rainbows to 3lb.
South West Lakes Trust's brown trout waters (Roadford, Colliford, and Fernworthy) have now closed for the season, to reopen in March 2022.
Please visit the website (www.swlakestrust.org.uk/trout-fishing) for details on ticket prices, fishery information, clubs, competitions, and boat availability.
Chris Hall (November 2021)
ENDS
For more information, please contact:
Annabel Underwood
Communications and Marketing Manager
South West Lakes Trust
01566 771930