Blakewell Fisheries Christmas competition was held as a lower key affair this year in part due to high COVID rates in the area with only a small number of local anglers invited. Sunday morning dawned cold and showery as the draw for pegs was made along with a glass of port and  a cup of tea.
The competitors drew lots at the start of the match with the intention of rotating around every hour. With the water cold and clear it was surprising that trout proved hard to tempt at first with several anglers struggling to get any takes at the start of the competition.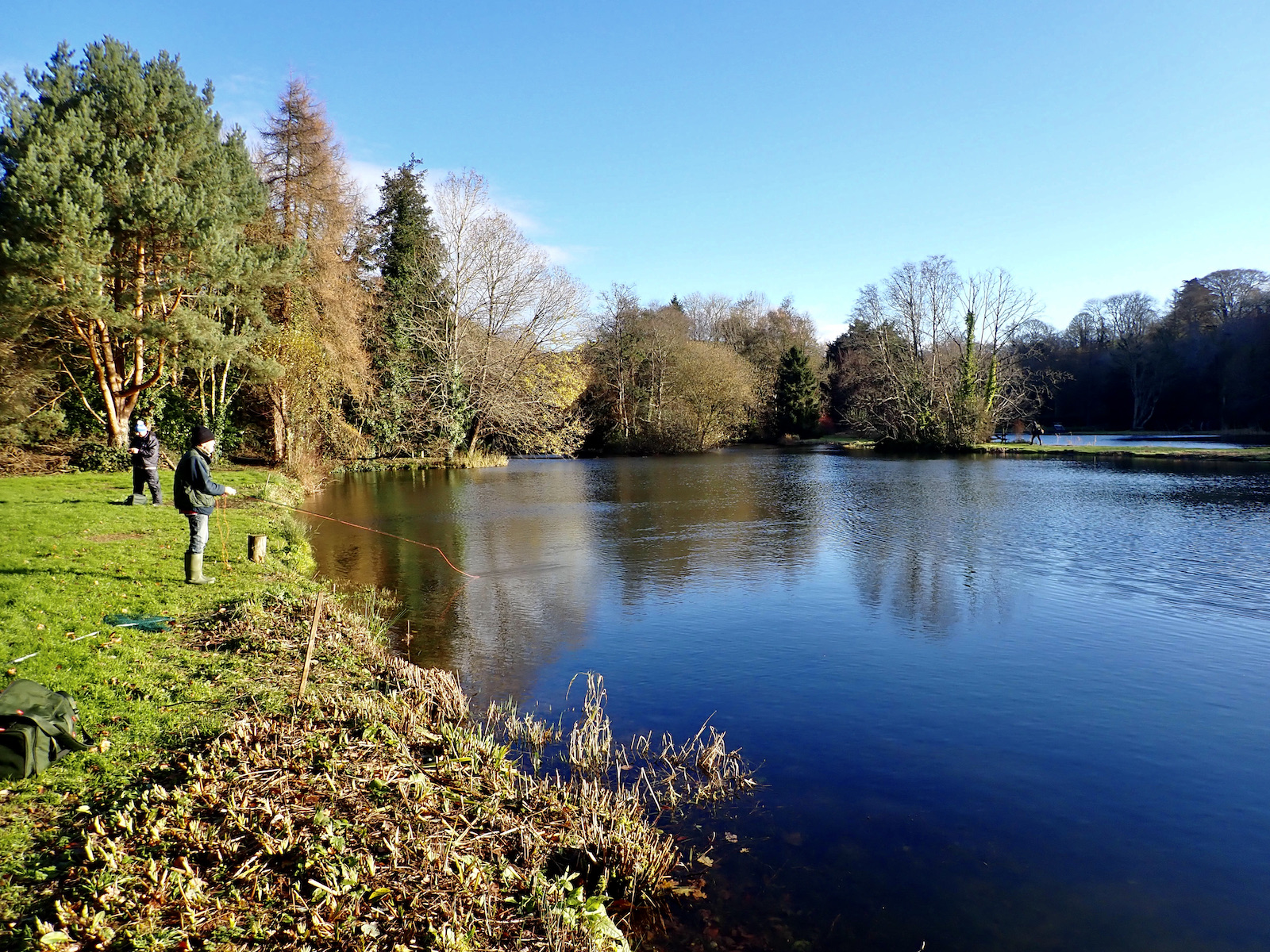 As the morning progressed it soon became apparent that the trout were tightly shoaled in the bay with any angler fishing there enjoying consistent takes. I was fortunate to draw this peg just before dinner and quickly added a brace of trout to the single trout I had tempted on my second peg. The best fish close to 4lb. The first two trout falling to a bead headed cats whisker the third to an orange blob!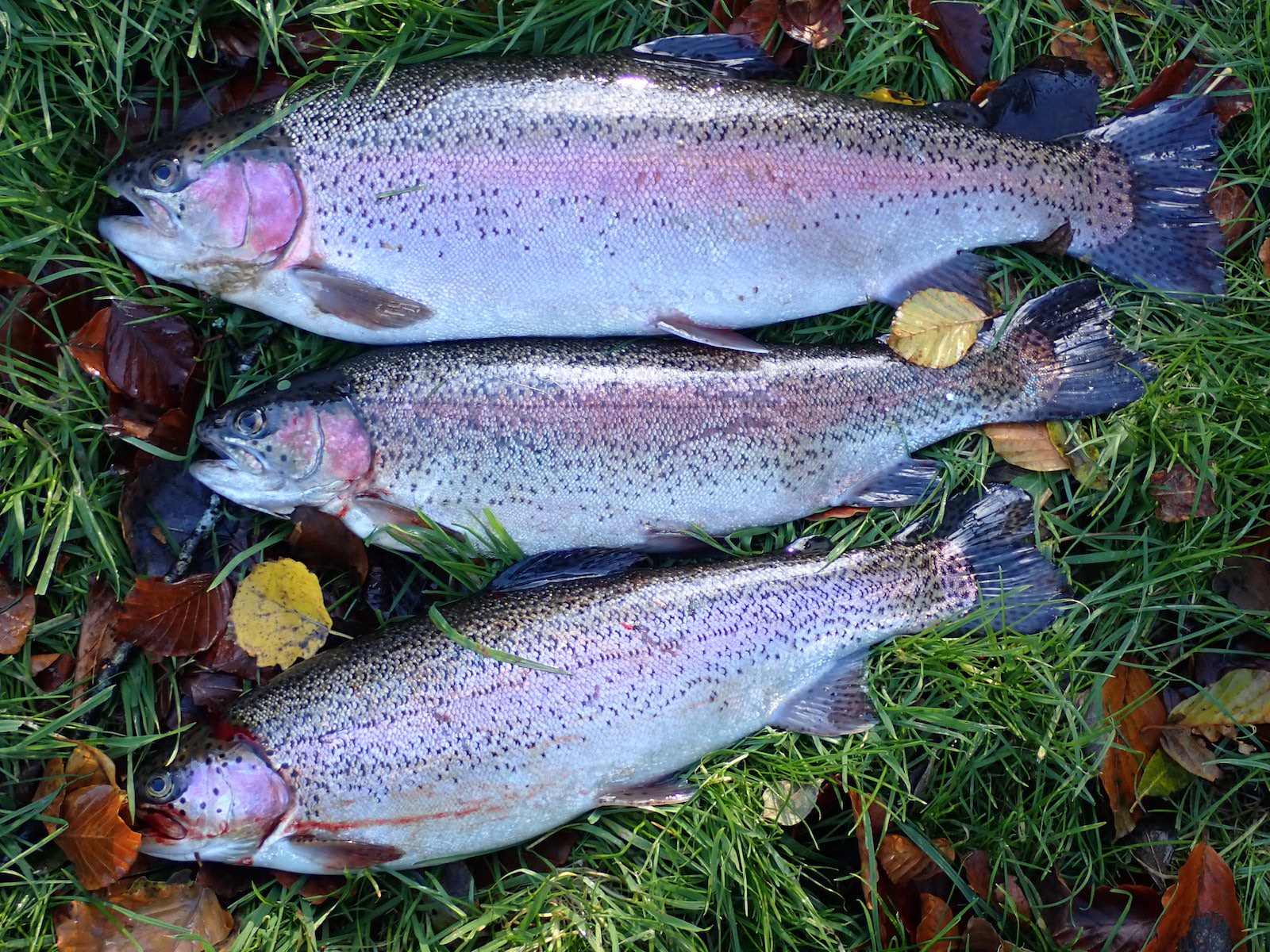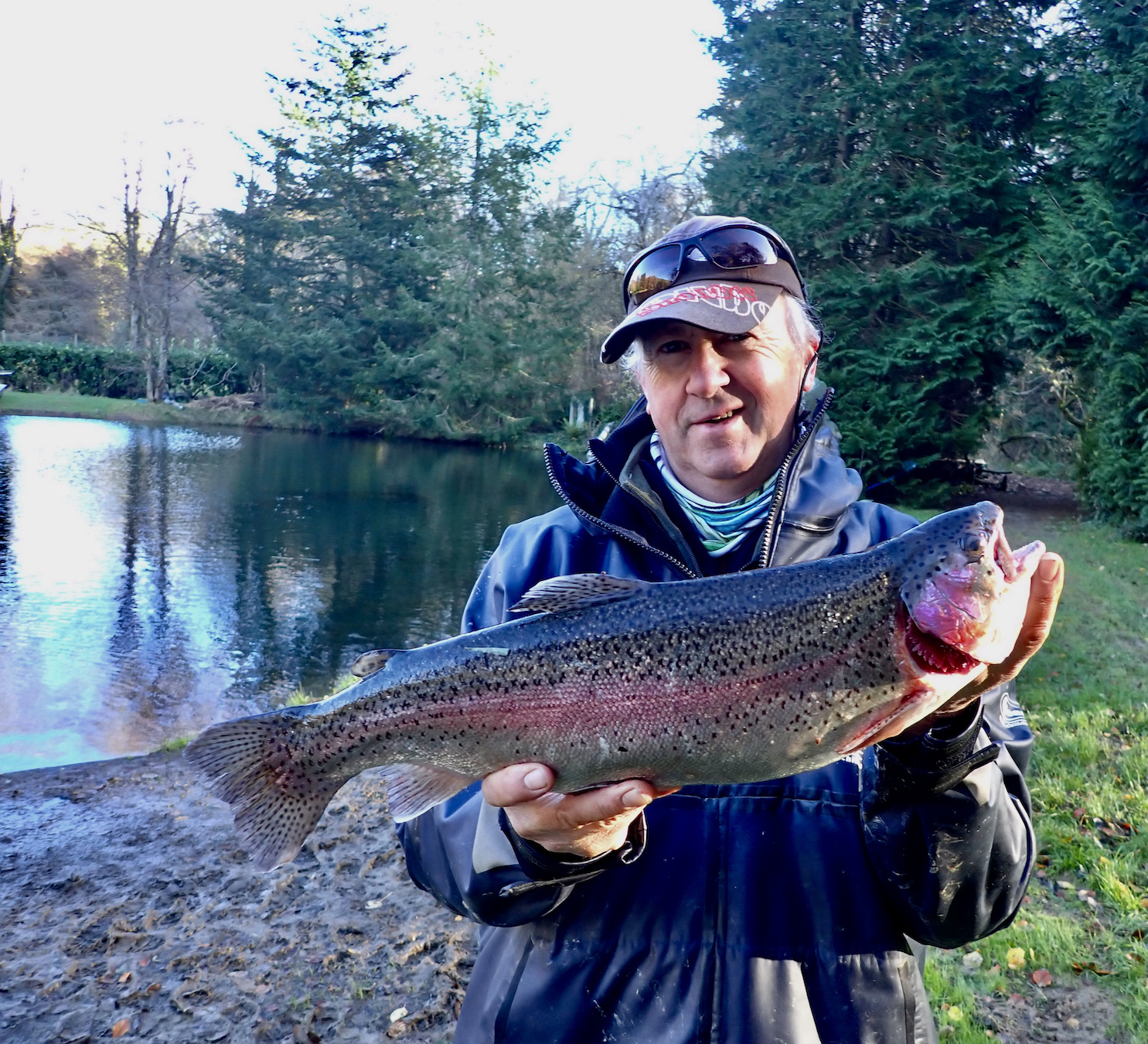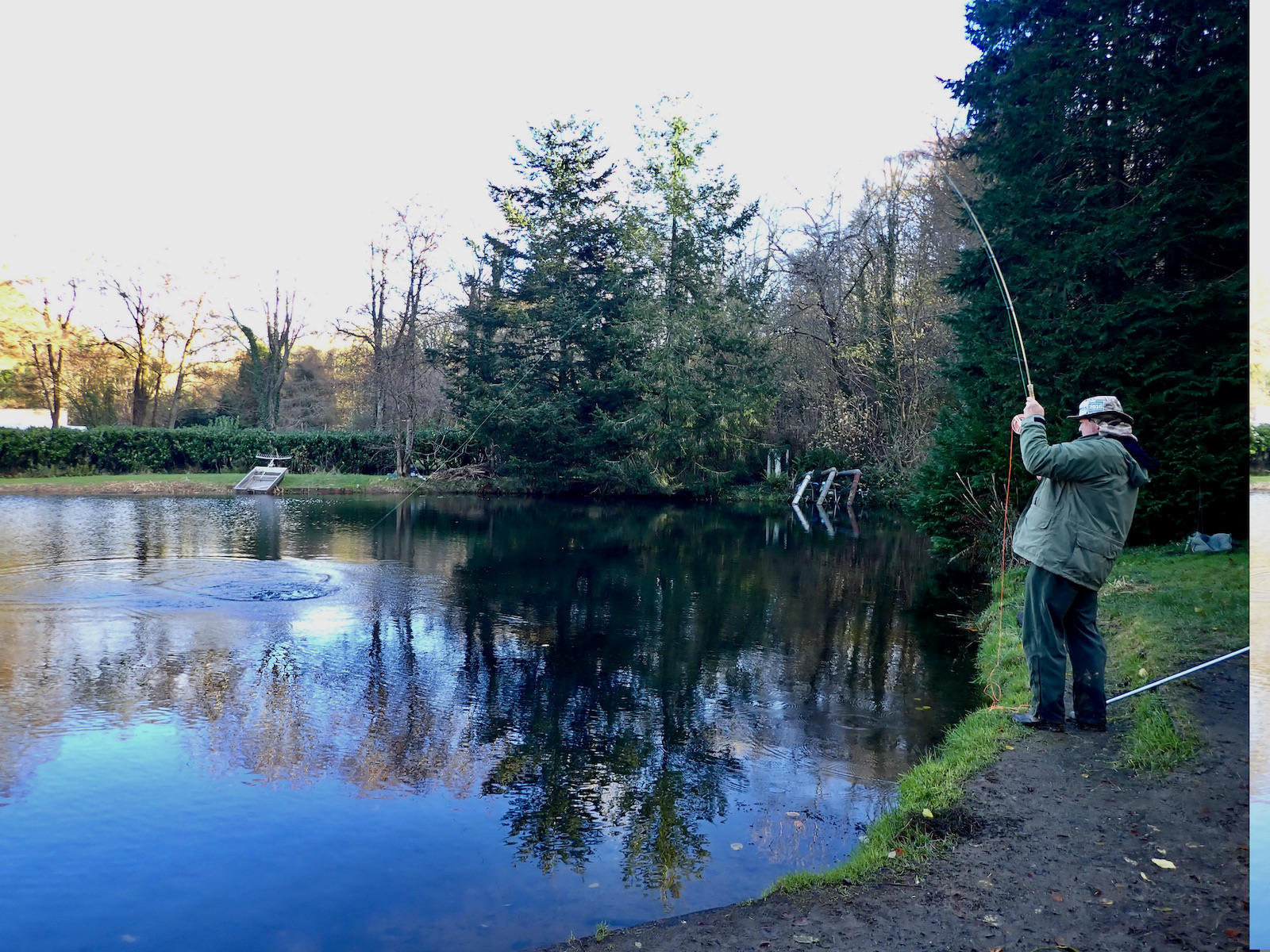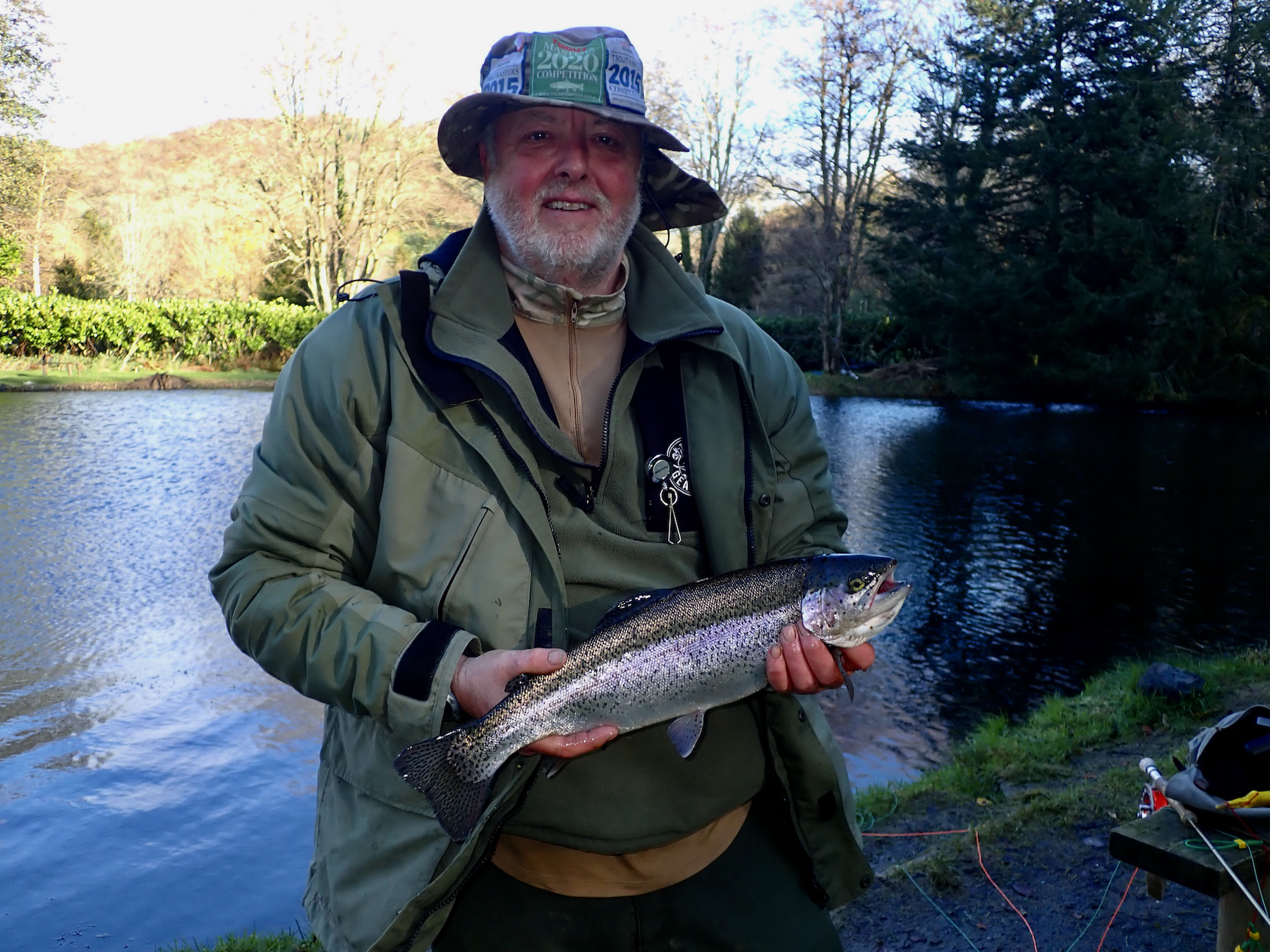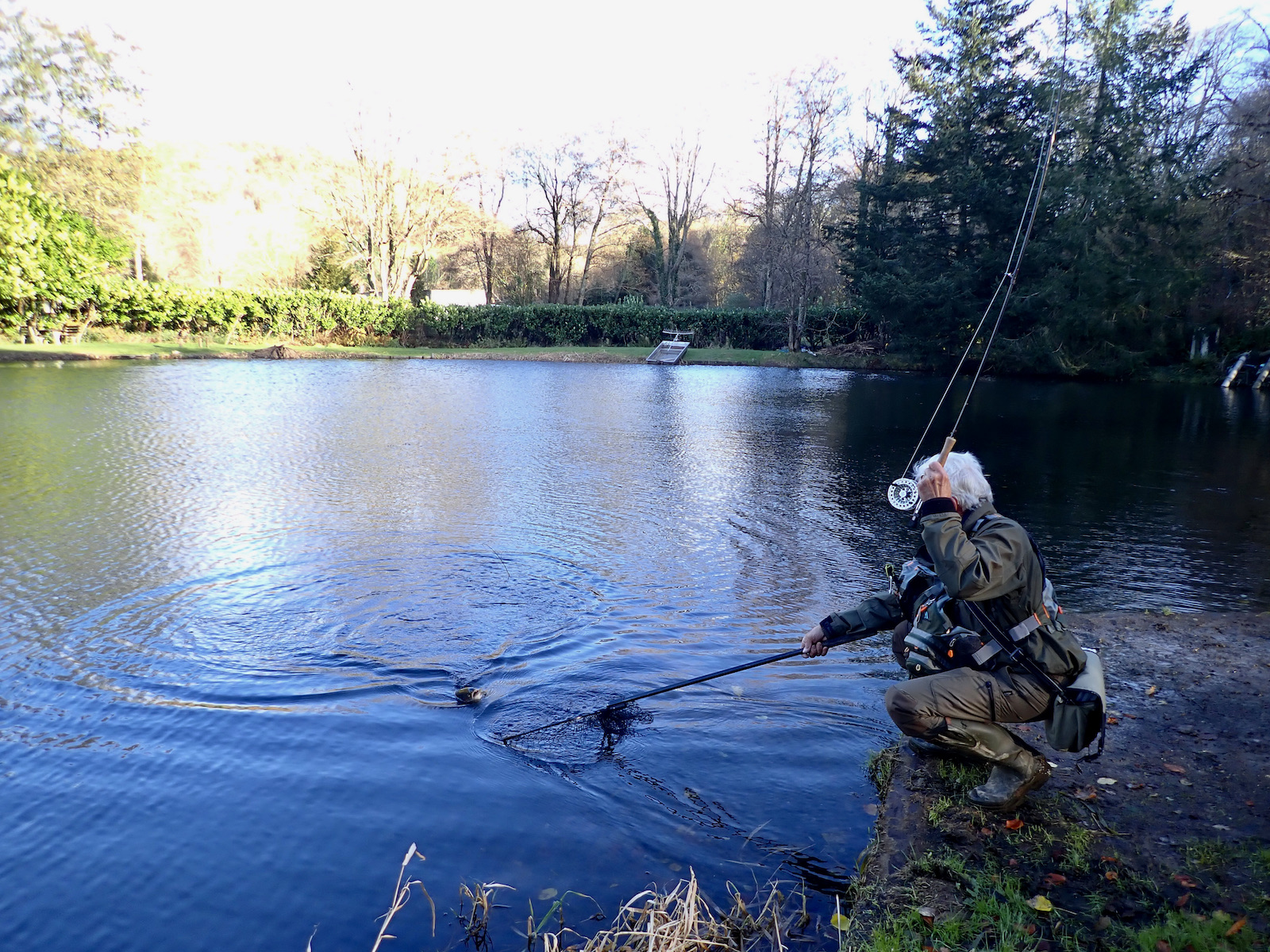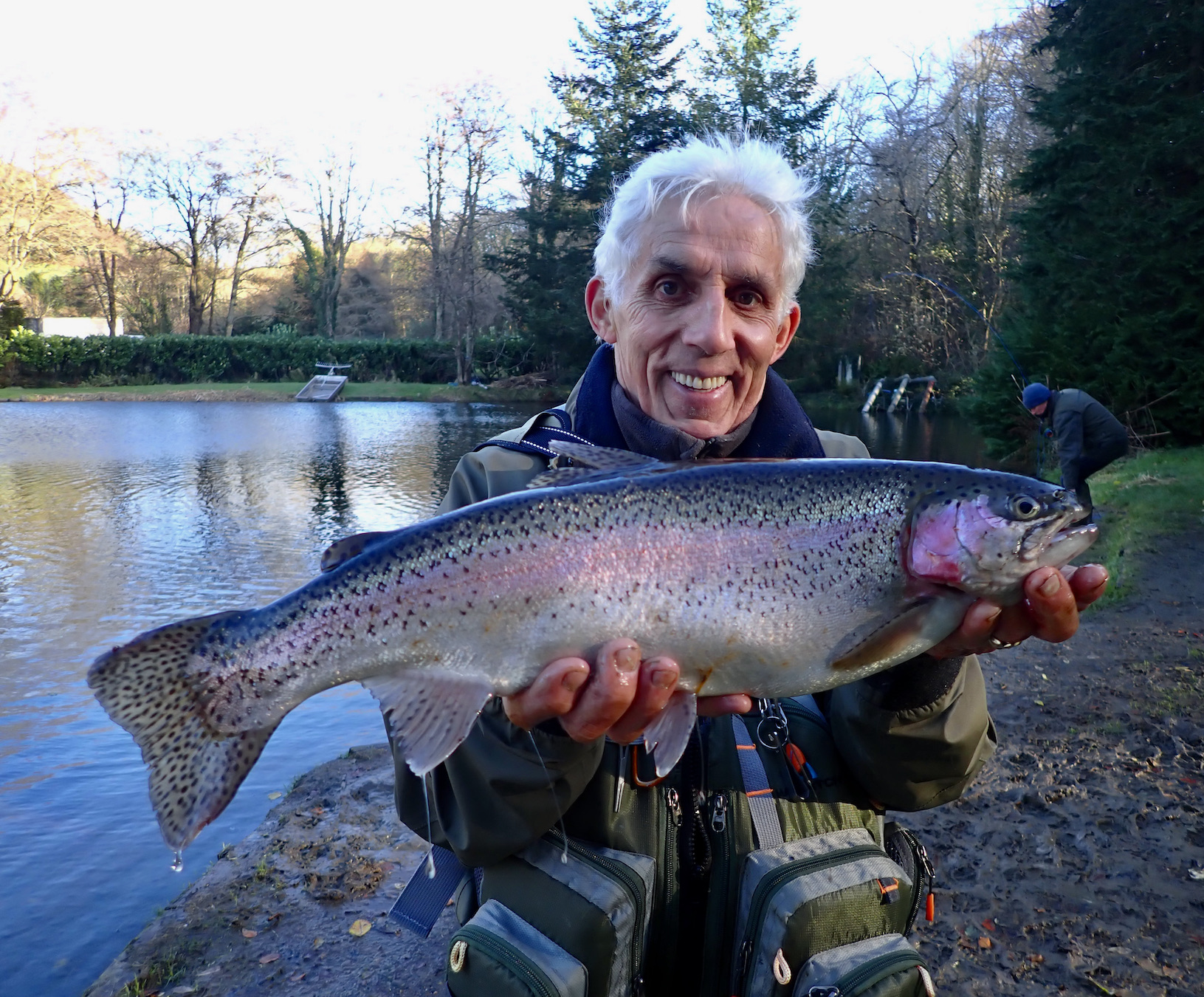 A hot pasty dinner and cool beer enabled anglers to exchange opinions and tales around the venues large outdoor dining table.
After dinner the rotating pegs format was to a large extent ignored as the bay again fished well. I moved to the corner of this bay away from the other anglers and flicked a  bead head PTN out on a short line. After fifteen minutes my bag limit of five fish was completed. By now the trout were wising up as lures seemed to lose their pulling power.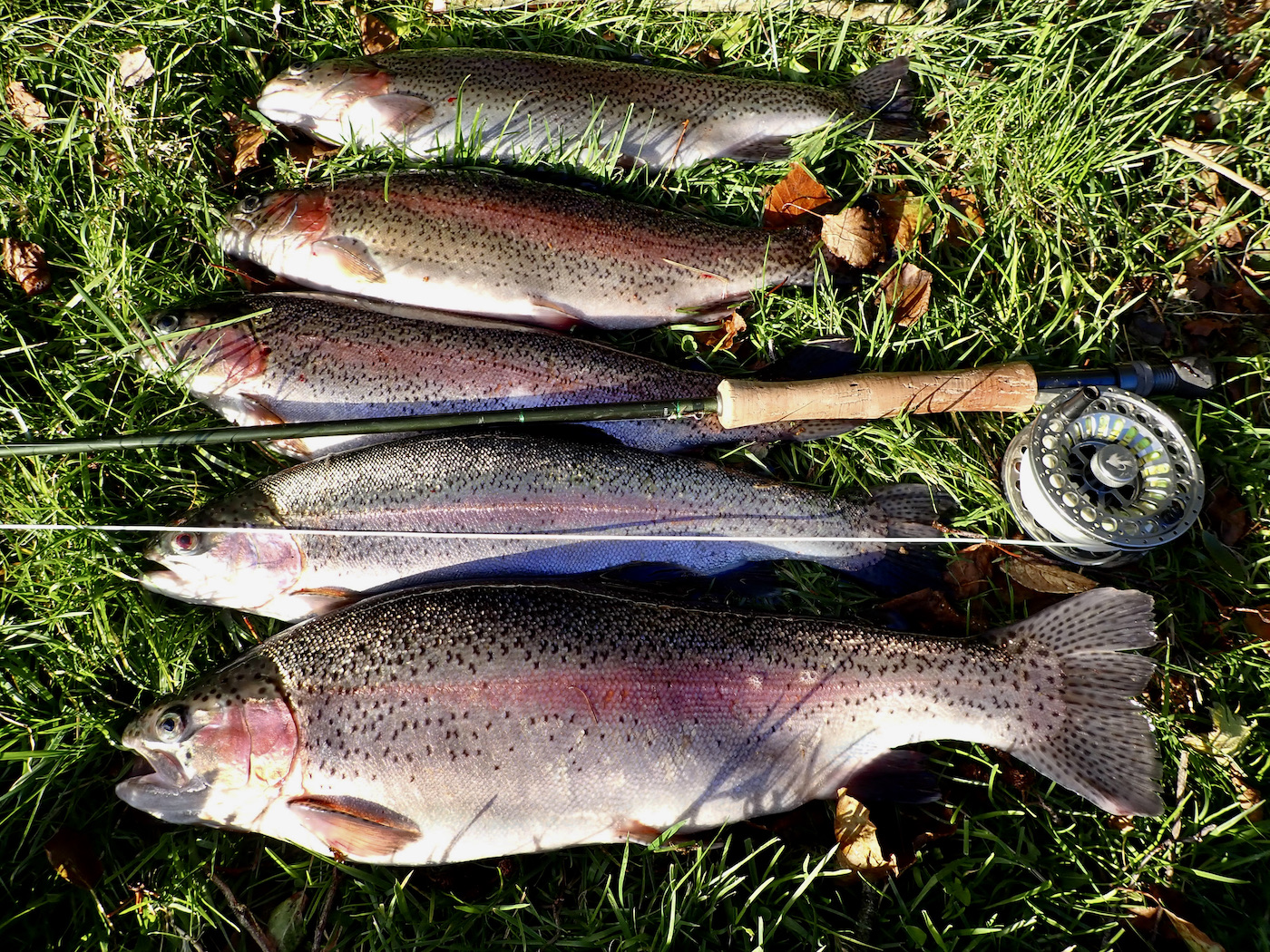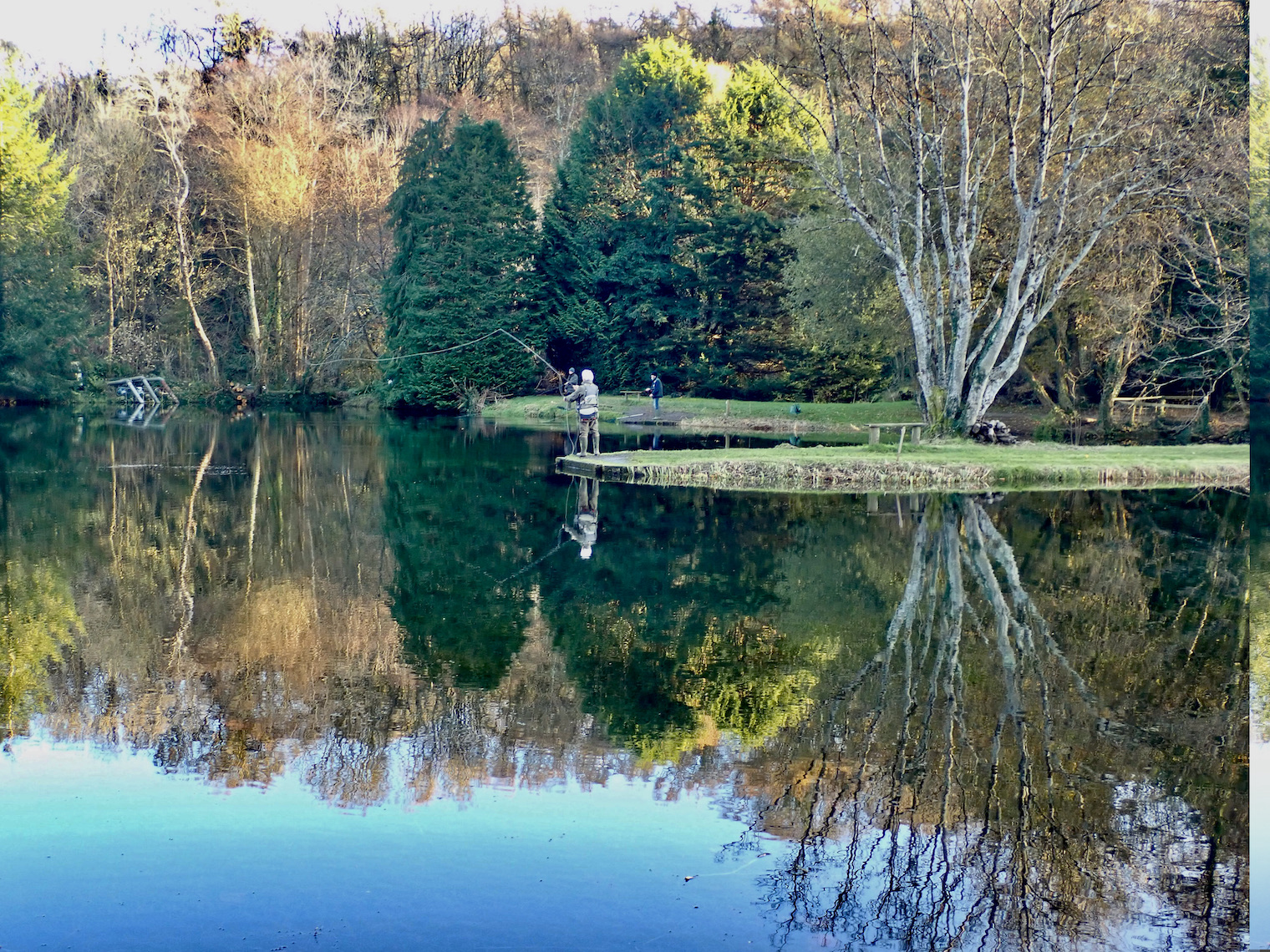 As the afternoon grew colder competitors gathered for the weigh in with a hot cup of tea. Over half the competitors had managed to take limit bags with several rainbows topping 4lb.
1st – James Burdus – 5  for 16lb 13oz
2nd – Paul Grisley – 5 – for 15lb 15oz
3rd – Dave Winter- 5-for 15lb 8oz
4th Wayne Thomas – 5 – for 12lb 5oz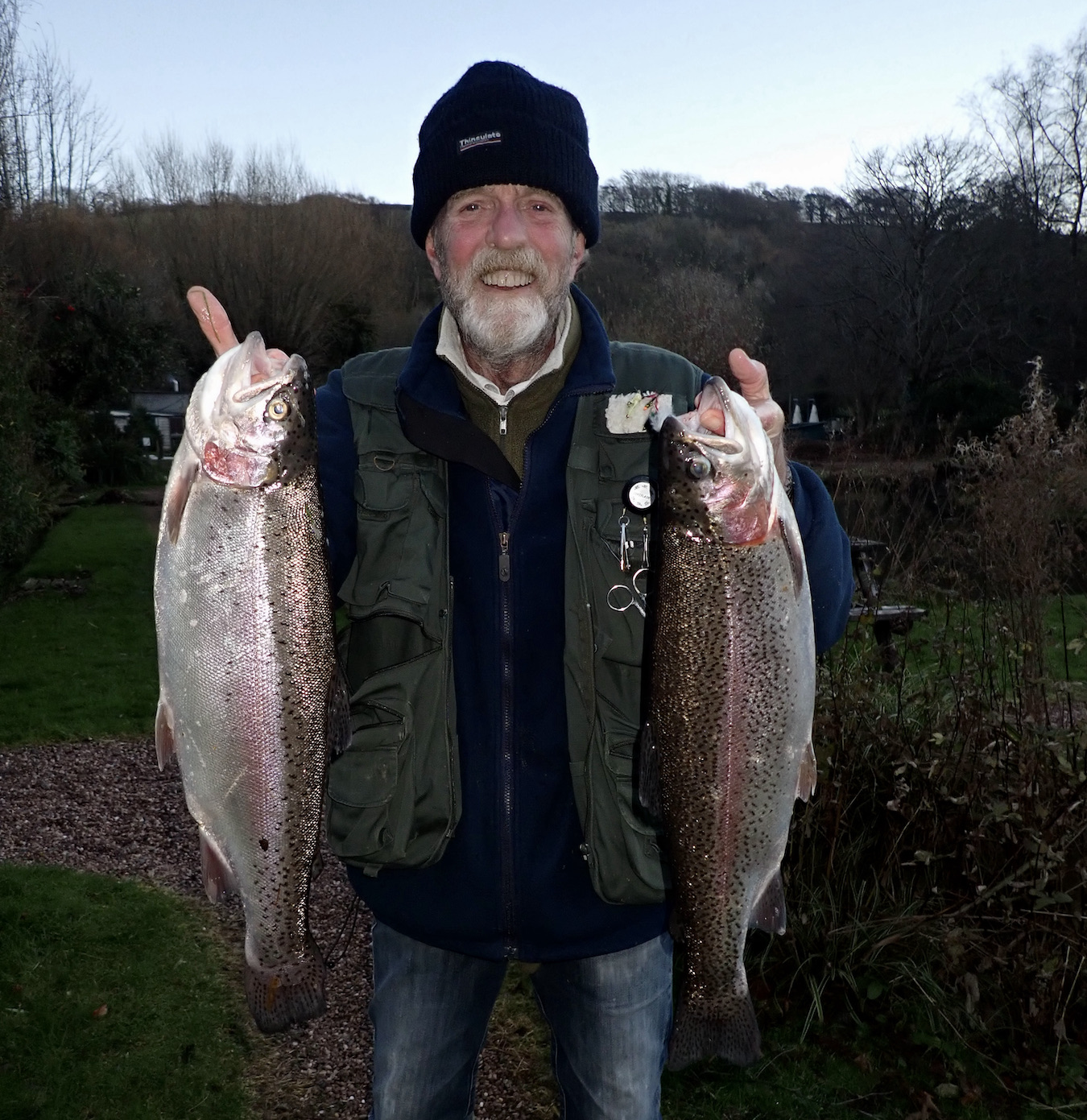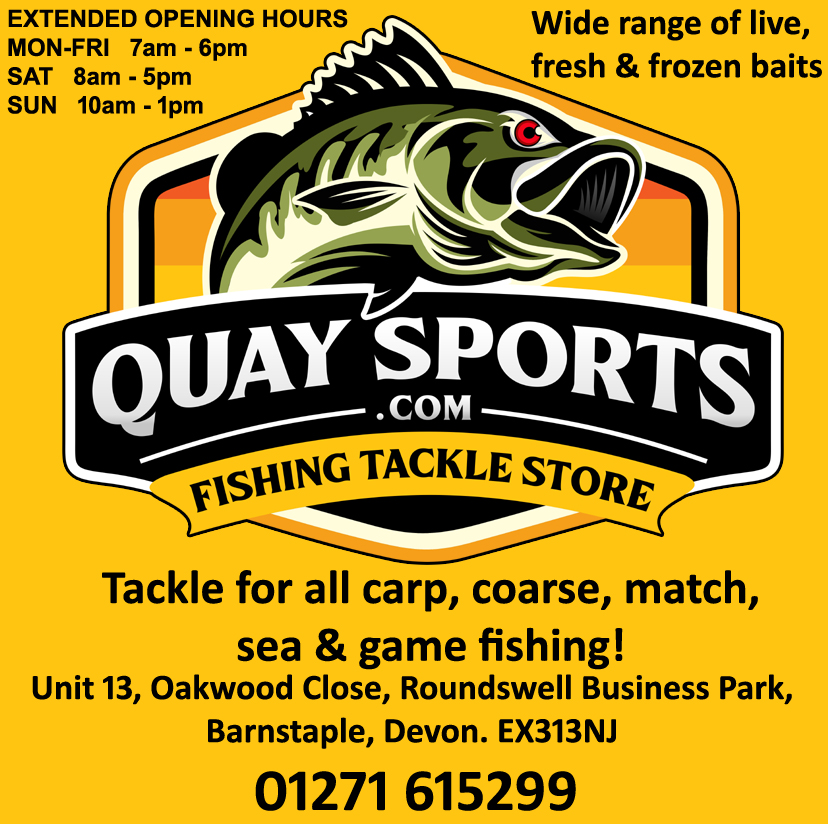 Many thanks to hosts Richard and John Nickell for holding the event.
Richard told of the impact of changing climate on the trout fishery with warmer temperatures resulting in extensive weed growth throughout the year. The traditional season on small still-water trout fisheries has certainly changed across the country with the best of the fishing now starting in late October through until early summer.  Increasing numbers of trout fisheries now close during July, August and September. Extensive farming could also be impacting with run off from fields helping to promote weed growth.
Blakewell is open for the rest of 2021 with a short break over the Christmas holiday. The lake will close  for most of January when the lake will be drained to allow treatment of the weed growth. It will reopen rejuvenated in February with excellent prospects for late winter, spring and early summer.