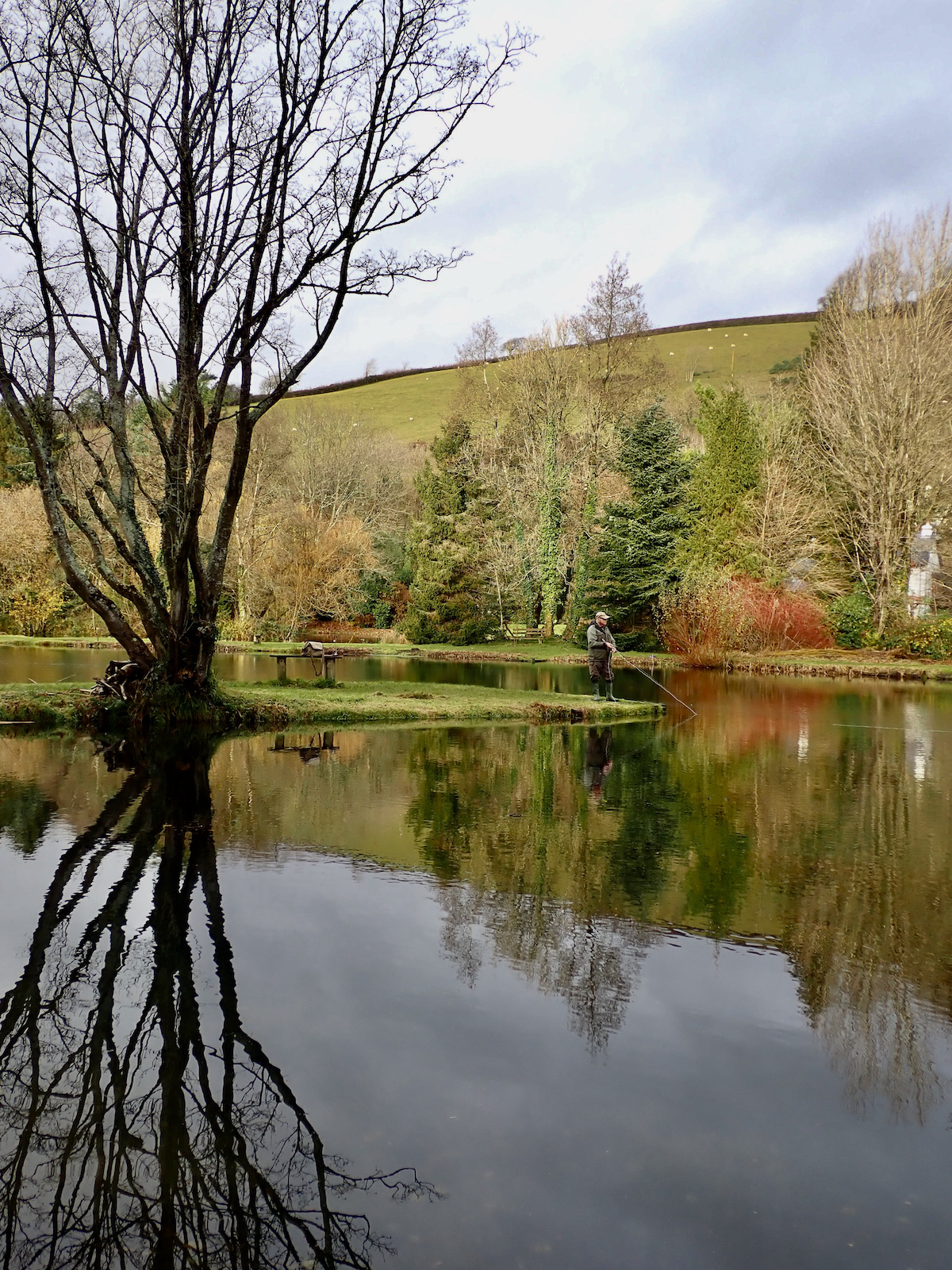 I Joined South Molton Angling Club for their Christmas get together at Blakewell Fishery where members hoped to win the Mac McCarthy Trophy for the biggest trout caught this season. The biggest trout up until this date was fine rainbow of 5lb 6oz from Wimbleball.
The morning was incredibly mild for mid December with an overcast sky that occasionally allowed glimpses of bright winter sun. I was hoping to once again slip into the bay where the trout had been shoaling the previous week. I joined club Chairman Ed Rands in the favoured spot and began working the bay with a damsel nymph.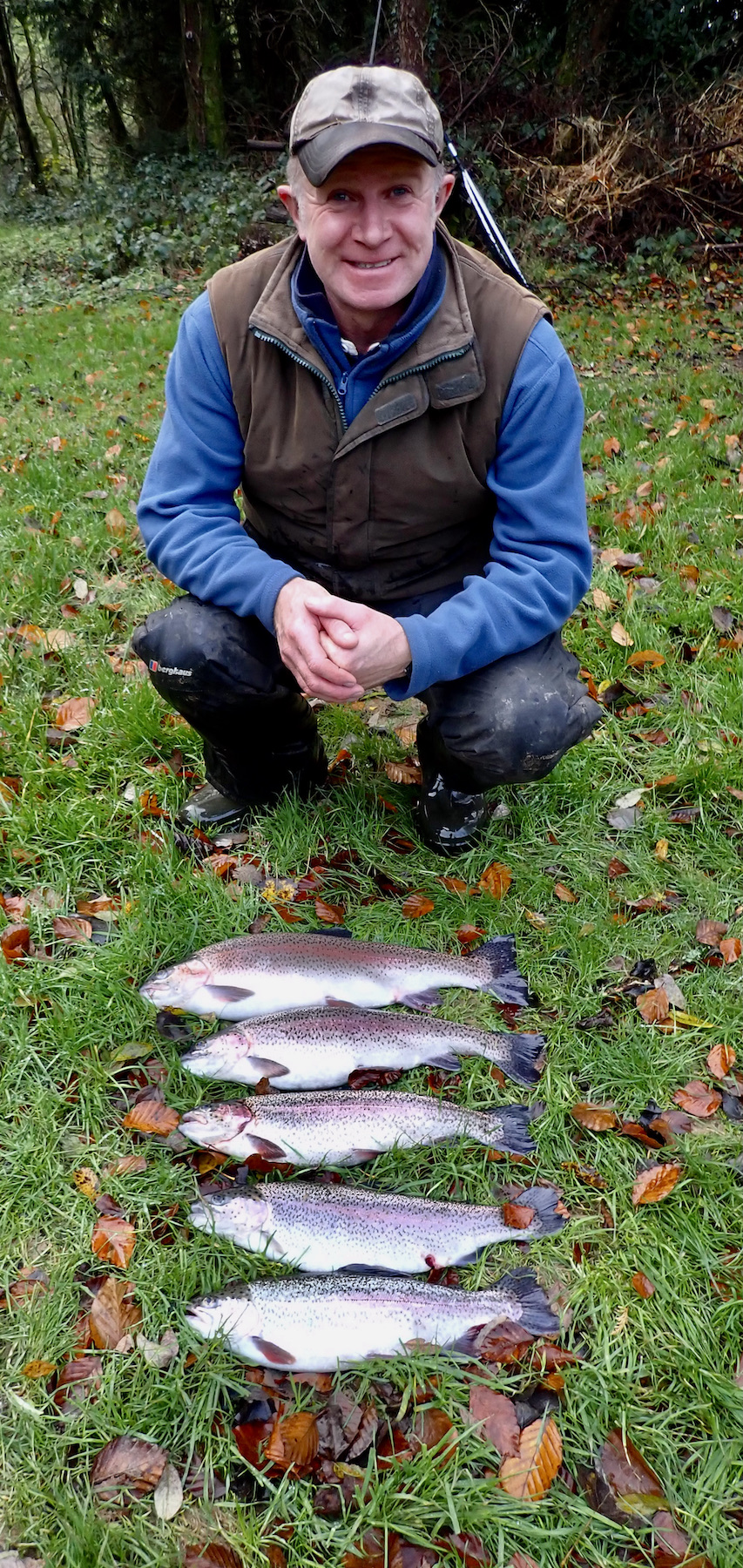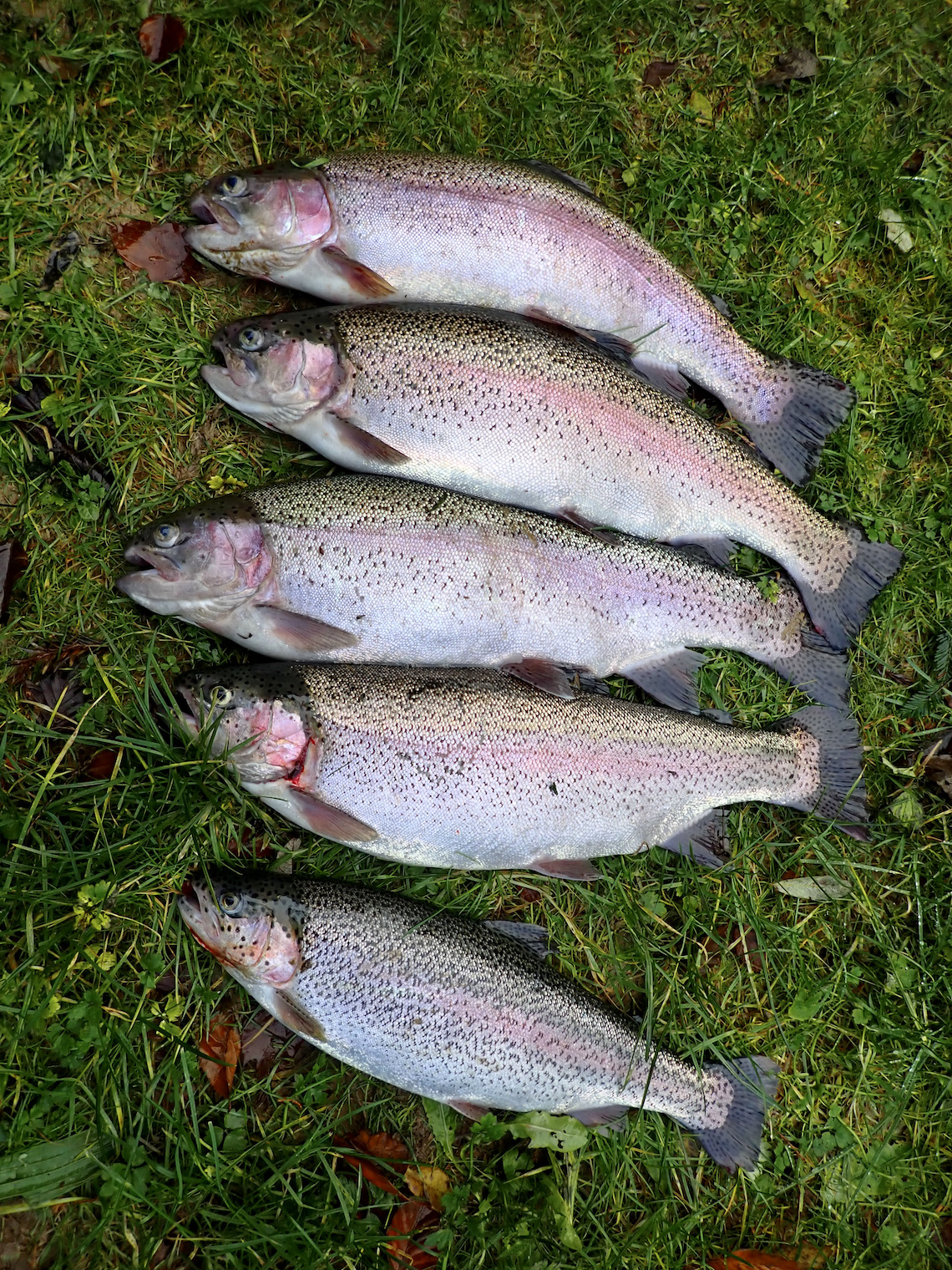 Within an hour both Ed and I had secured five fish limit bags of quality fish with my five totalling just over 20lb and Eds around 15lb. We both chatted with Matt Kingdon who moved into the bay and continued to tempt the trout that had by now wised up a little. Strangely it seemed that the trout wanted a virtually static fly often taking the small black lure Matt was using as it sank through the water. It was fascinating to watch as Matt watched the end of the line twitch setting the hook with a quick strip of the line.