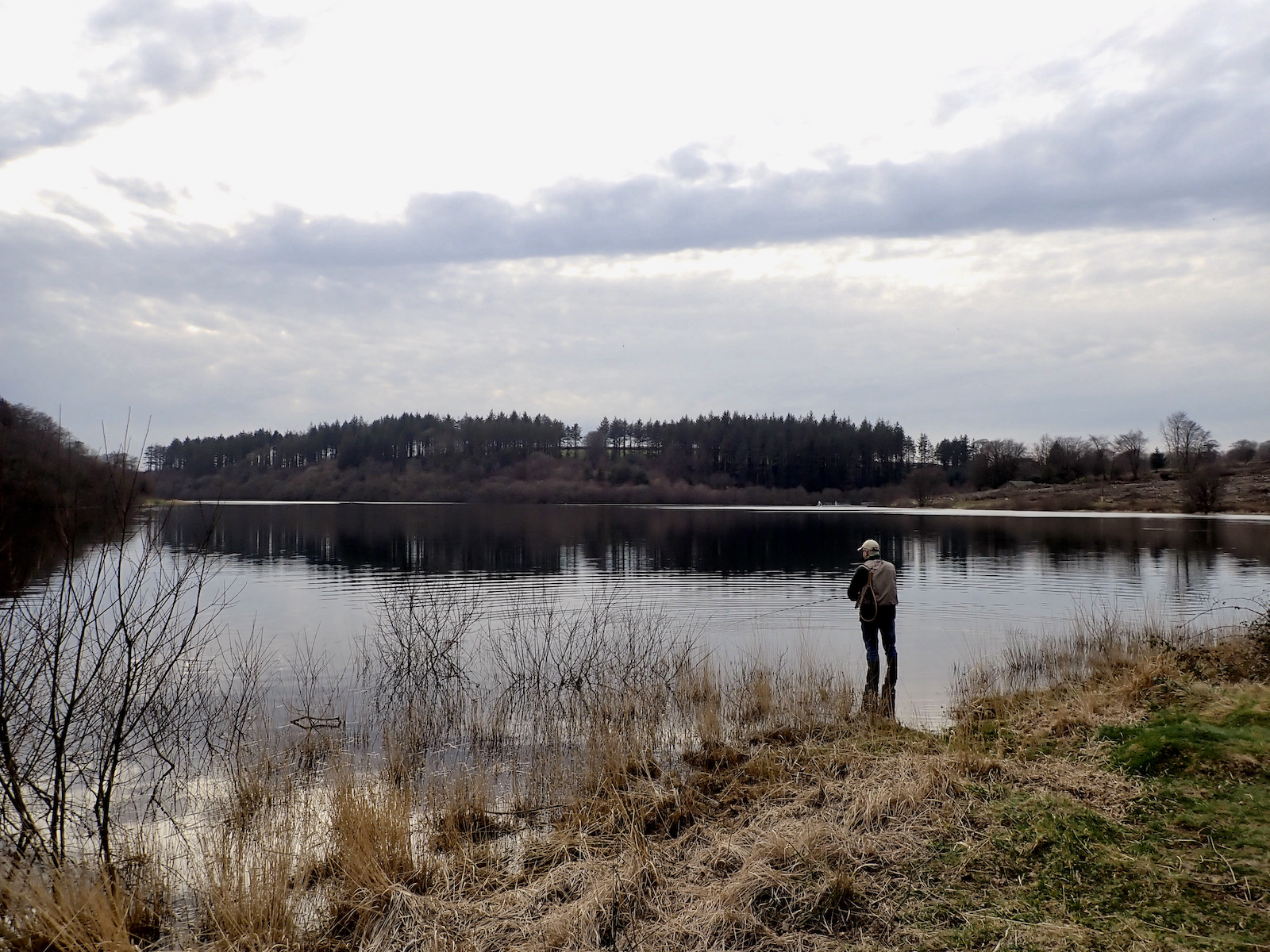 The trout season on North Devon's Rivers started on Tuesday and opens up many miles of wild brown trout fishing to fly fishing enthusiasts. The Fish pass scheme offers many miles of fishing across the Westcountry with many of the beats lightly fished in delightful countryside. It is well worth checking out their website https://fishpassapp.co.uk
They also sell tickets for several South West Lakes Trust Waters including Wistlandpound Reservoir near Blackmoor Gate that also opened on March 15th with fishing for wild brown trout and rudd.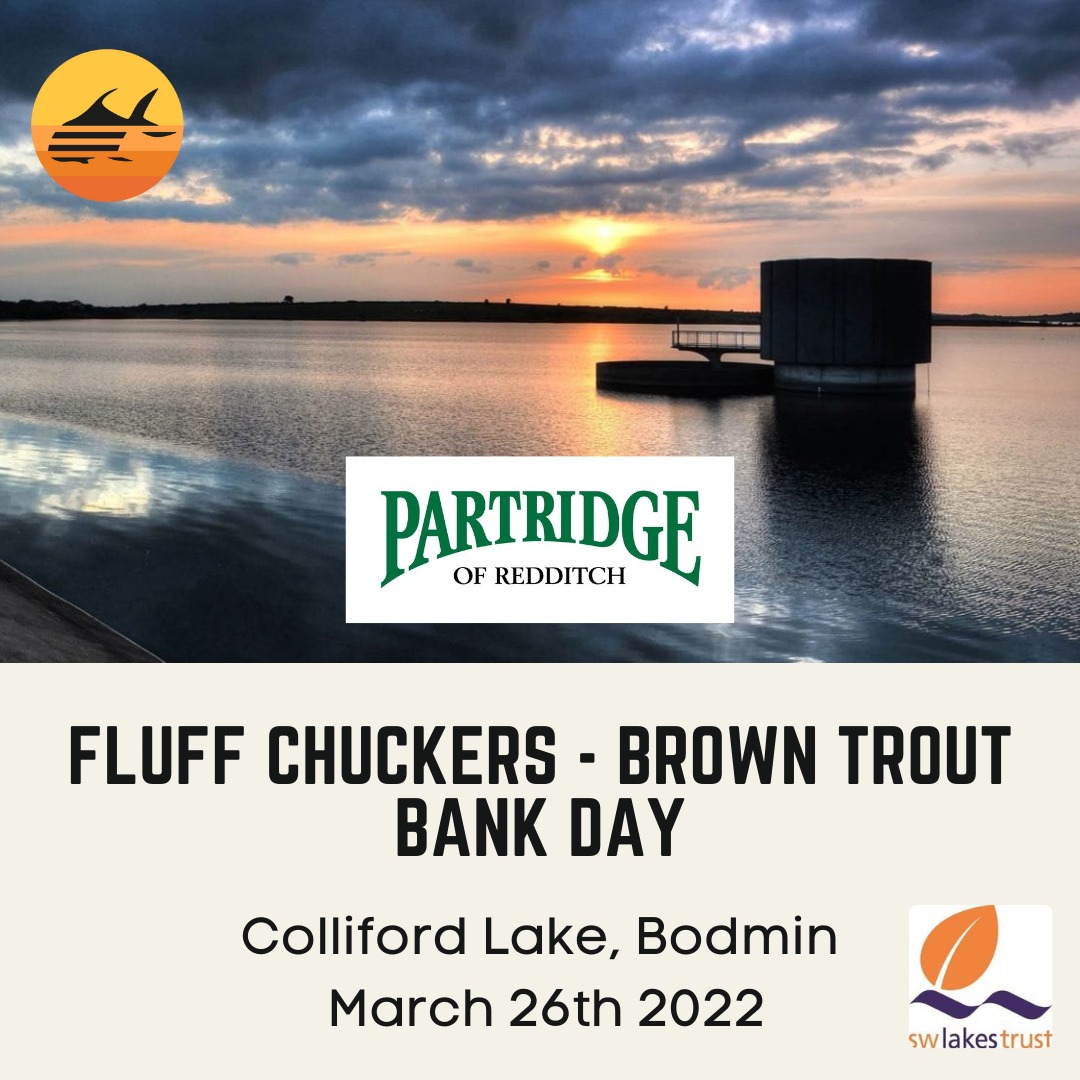 I have a season ticket for Wistlandpound and took an opening day stroll around the lake having a few casts here and there. It was late afternoon and the sun was starting to sink beneath the horizon as I savoured the pleasing actions of putting out a line on the water. A few fish rose across the lake and a good swirl behind my fly gave hope of action.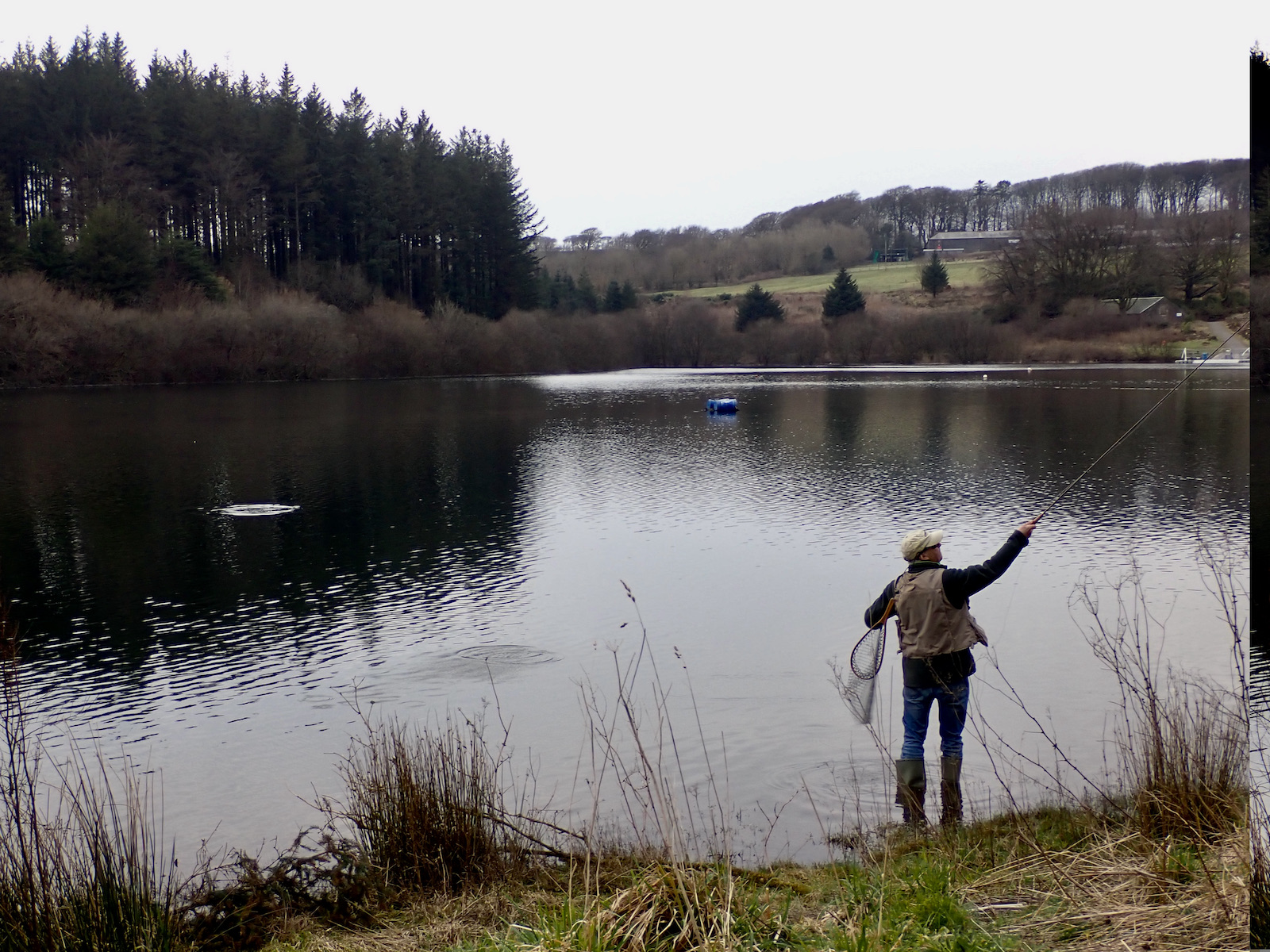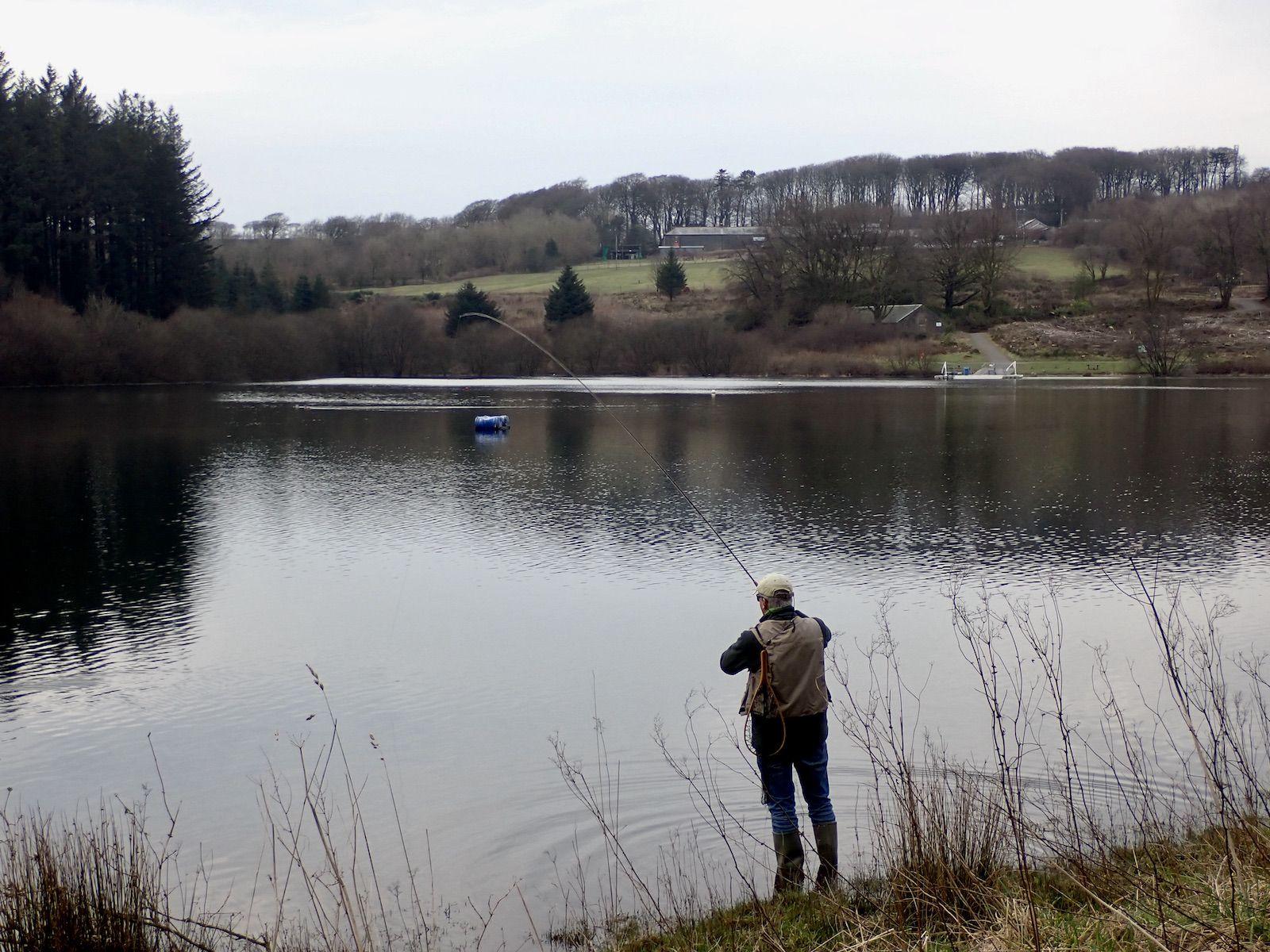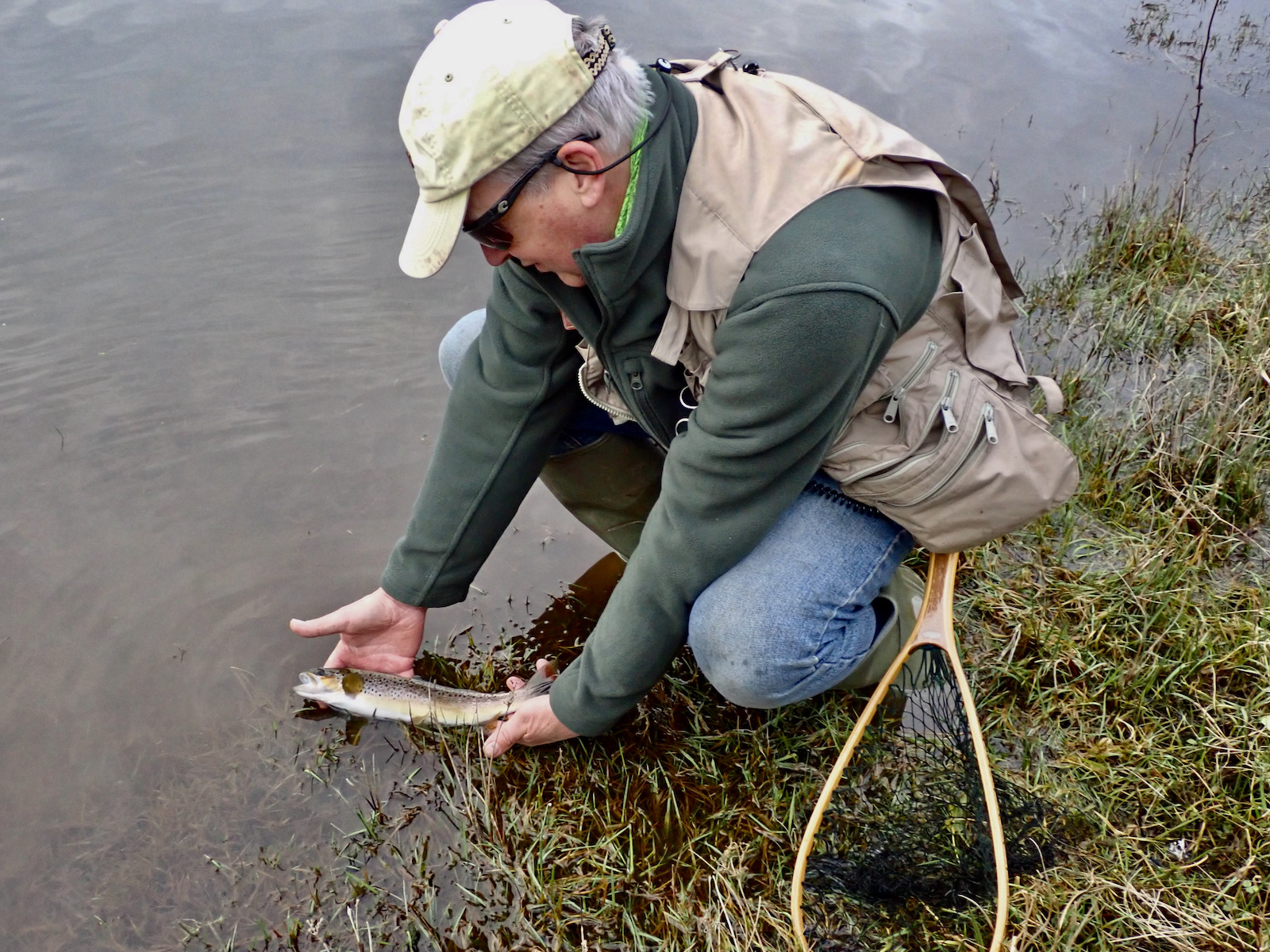 The last stop on our walk saw me cast out as a few more fish rose in the lake. I retrieved the small black lure and was delighted when the line zipped tight. A wild brown gave a spirited tussle before being safely netted. I admired its black and crimson spotted golden flanks before watching the fish dart away into the dark waters in the fading light. The first fish of the season is always special!