Wistlandpound is just a short drive from my home in North Devon and provides the opportunity for shorts sessions with the fly Rod in search of the wild brown trout and Rudd that abound in the lake.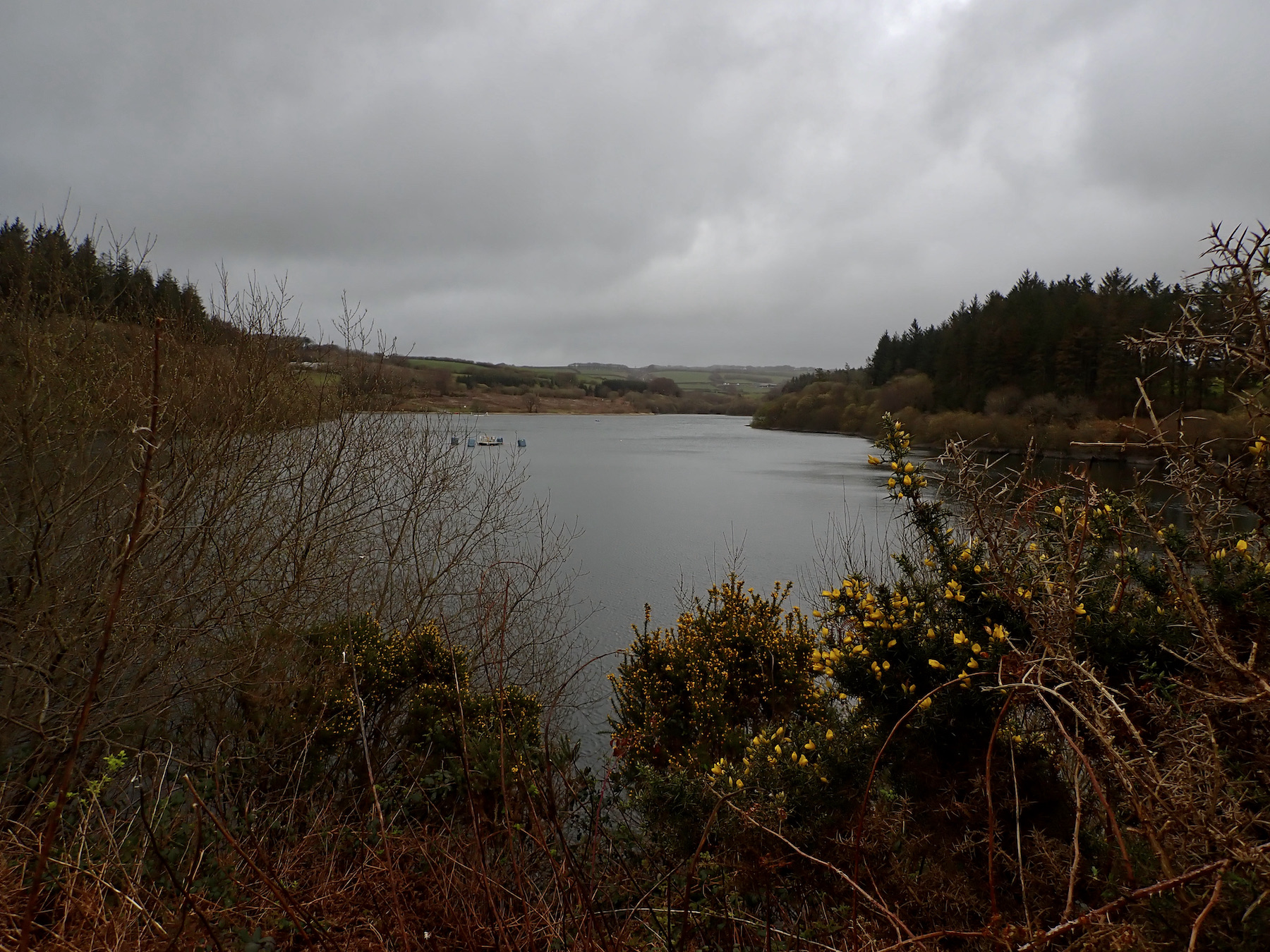 As I walked to the water via the wooded path I was delighted to hear the sound of chiff-chaffs calling from the trees a sure sign that spring has truly arrived despite the overcast sky and near gale force south west wind. I arrived at the waters edge with the wind blowing from left to right which made it easy to put out a decent line despite its strength.
I retained the team of flies that had brought some success at Colliford at the end of last month. A small black lure on the point and a black spider on the dropper.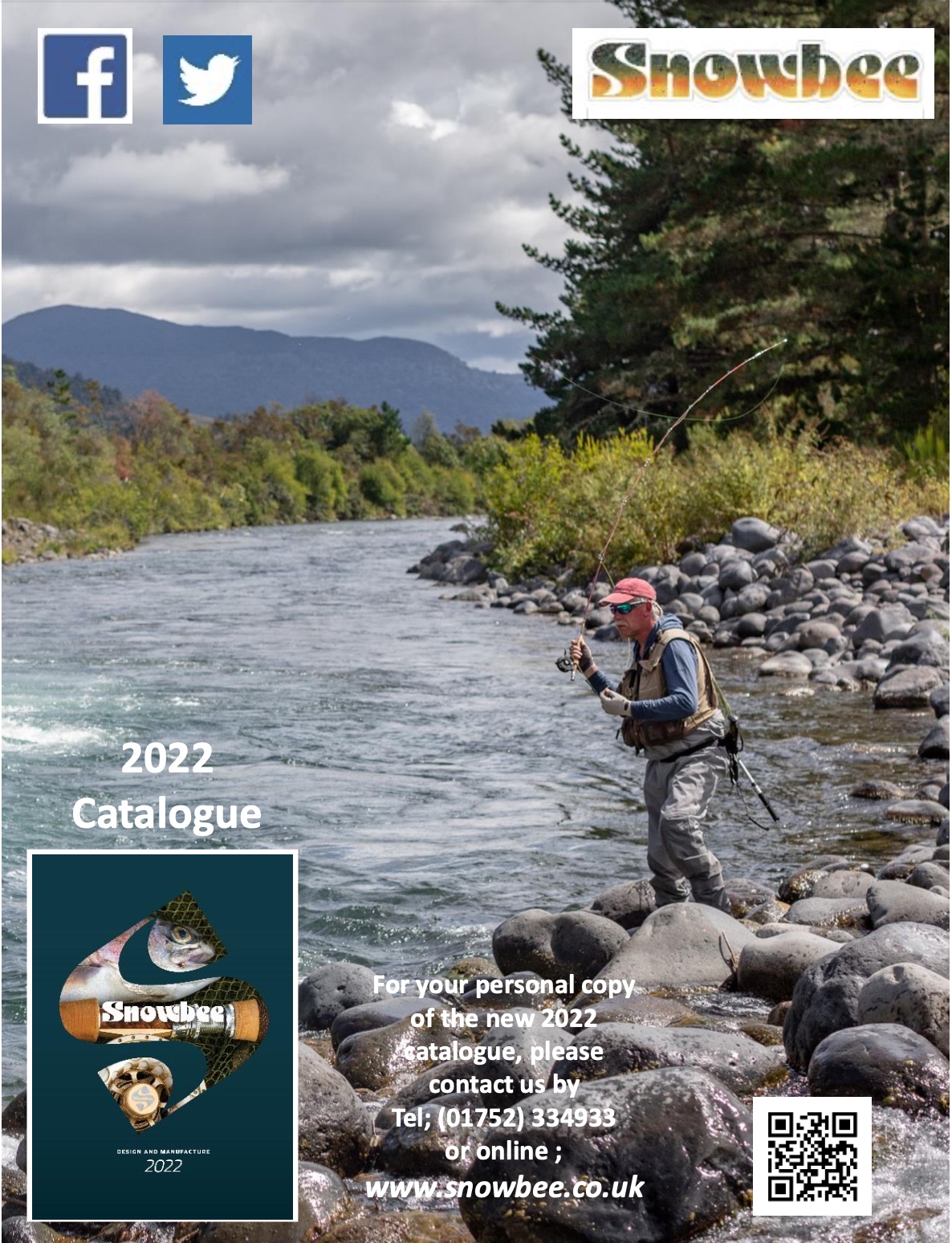 I put out the floating  line and paused to allow the fly to sink a little before starting the retrieve. My plan was to cover plenty of water making a step along the bank between each cast. On the third cast I was delighted to feel a strong pull that resulted in a spirited scrap from a wild brown of around 10″.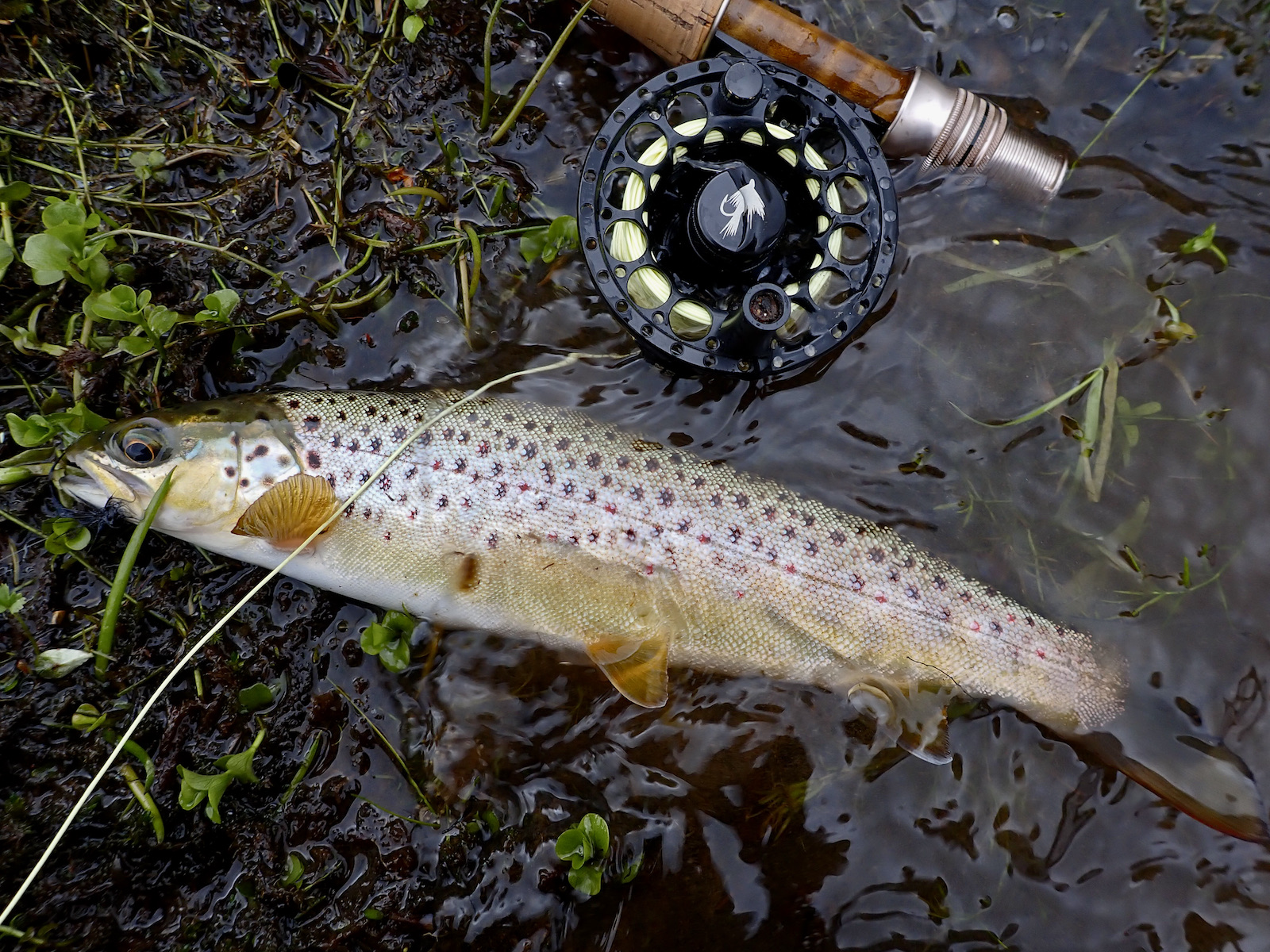 Half a dozen casts later after missing a few tentative takes I once again felt a strong pull and connected with a good fish that put a decent curve in the rod. After a short tussle I was thrilled to bank a beautiful wild brown of 14″.
This was a truly stunning looking trout that was admired briefly and its image captured.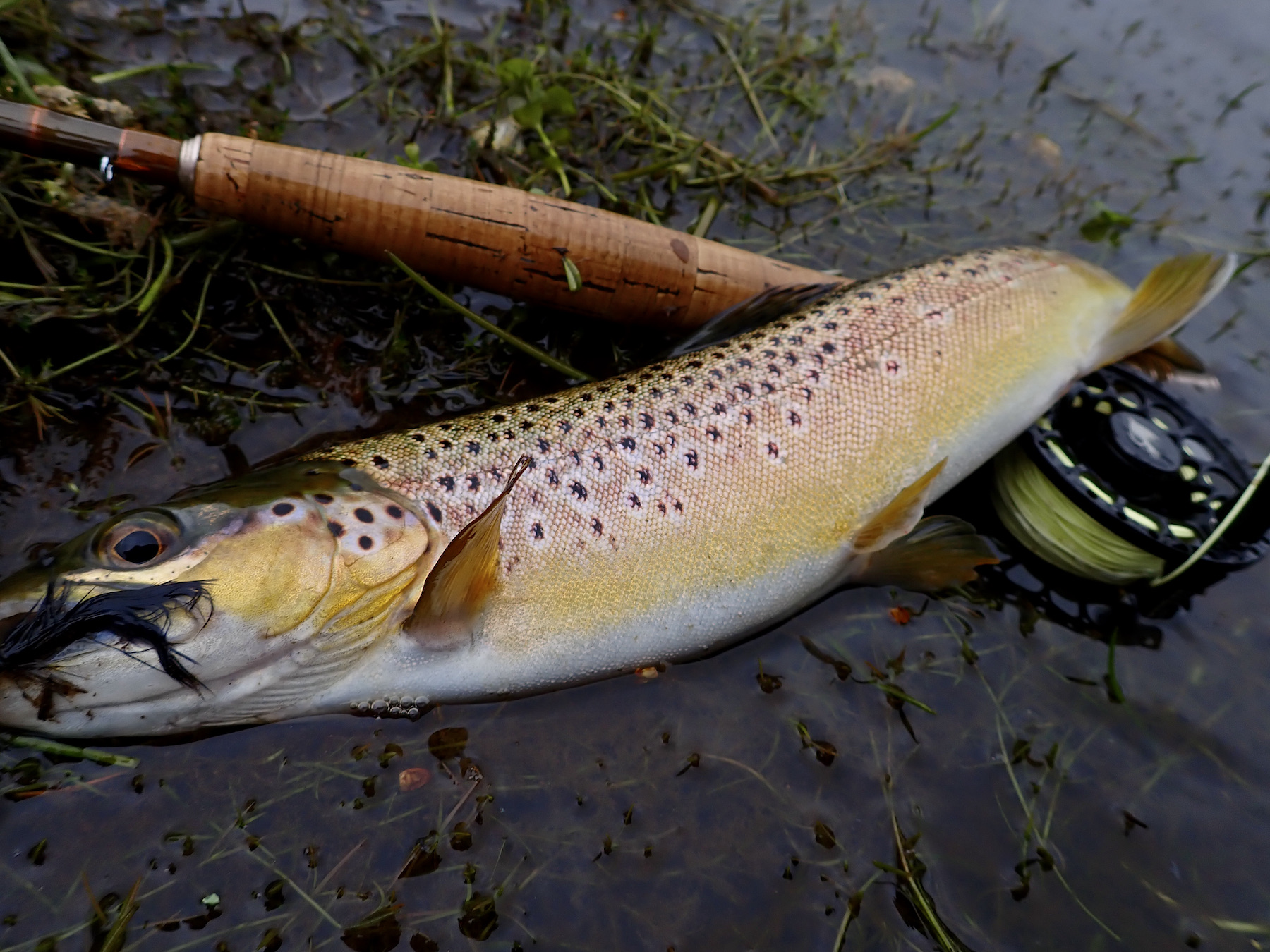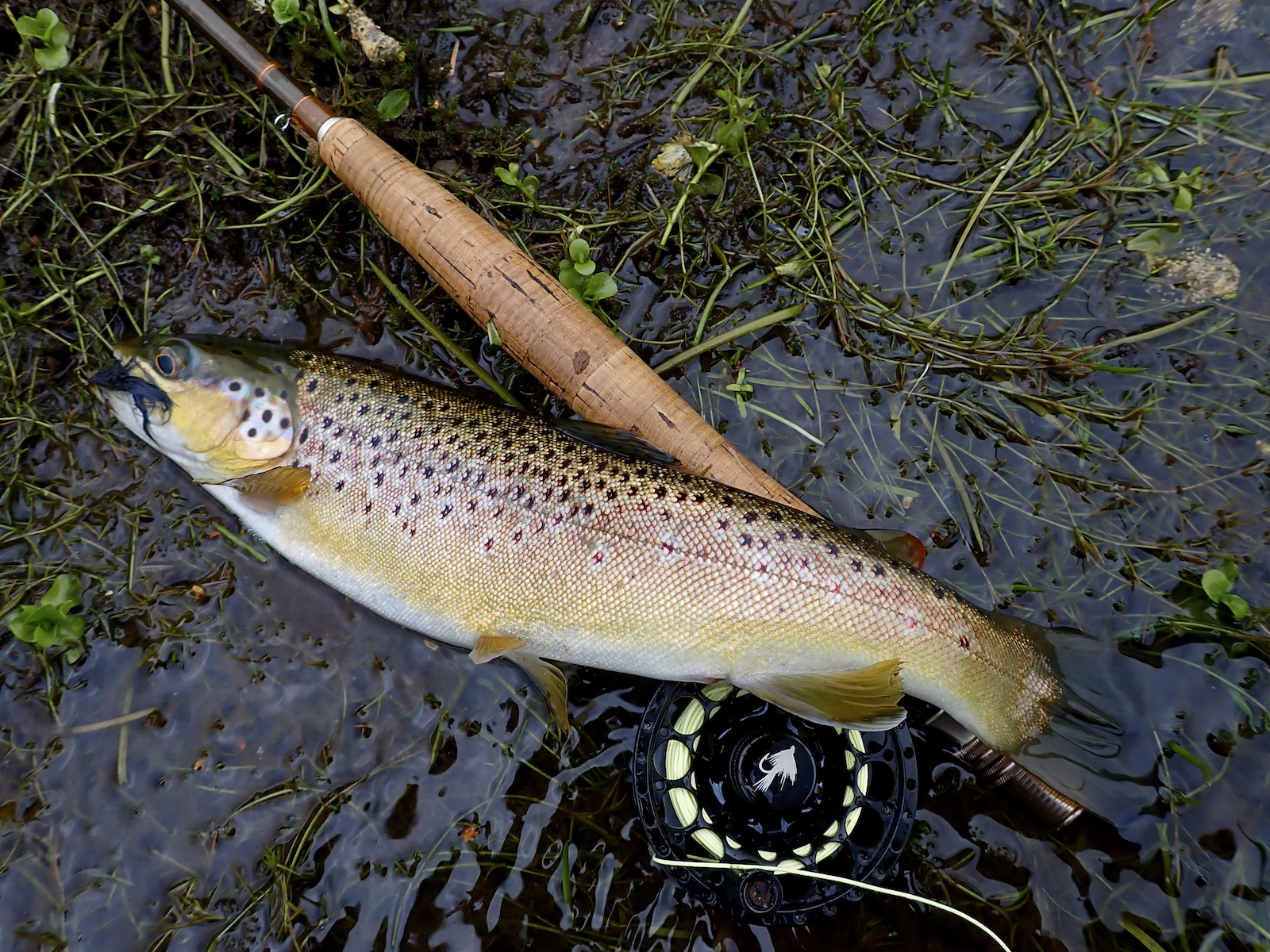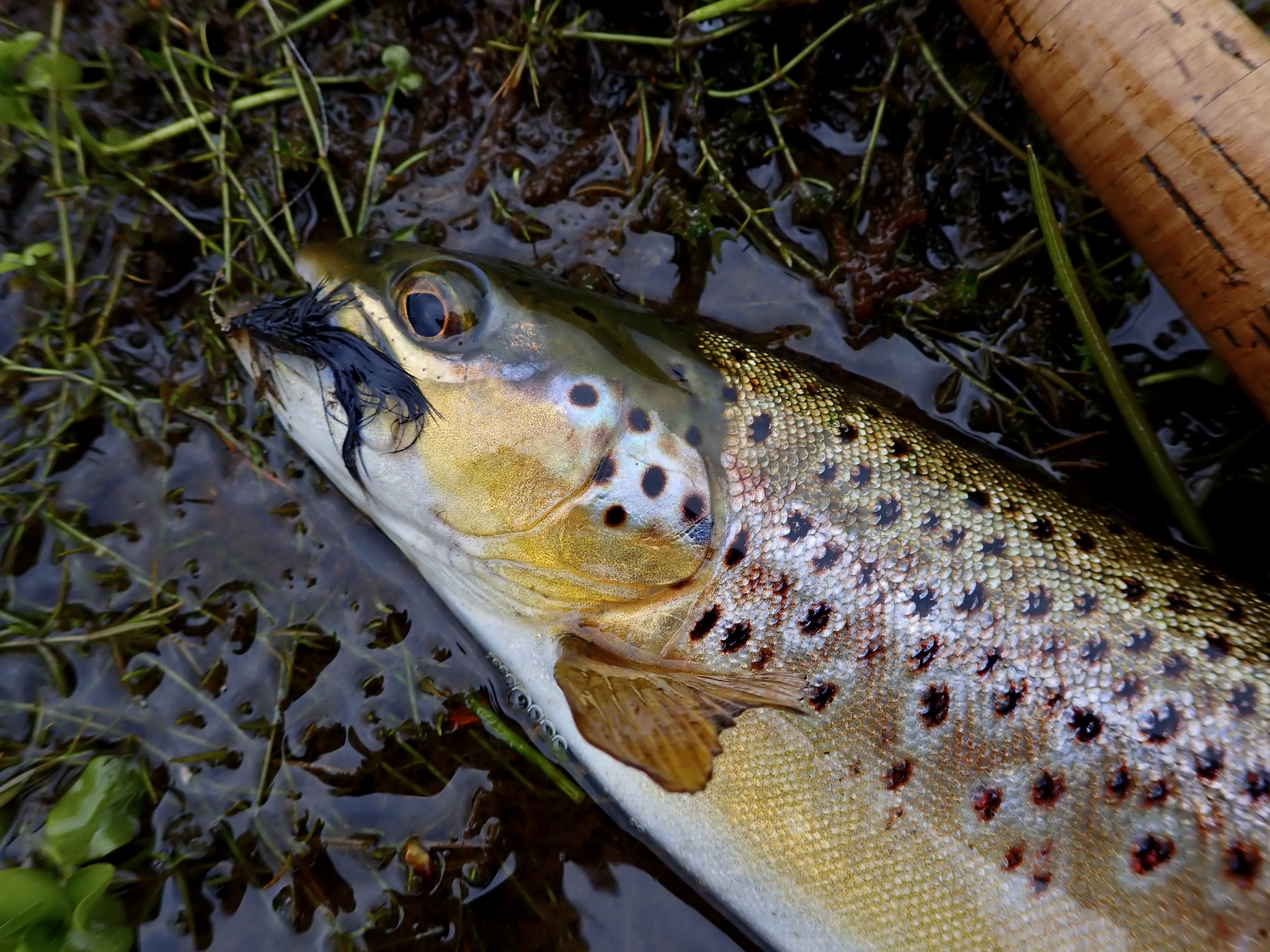 I continued to search the bank missing several takes and connecting with several more stunning wild browns that were between 10″ and 12″. Each fish was totally different in appearance with some almost silver like a sea trout others golden flanked and crimson spotted. In the short two hour session I brought seven trout to hand each one released carefully ensuring future sport.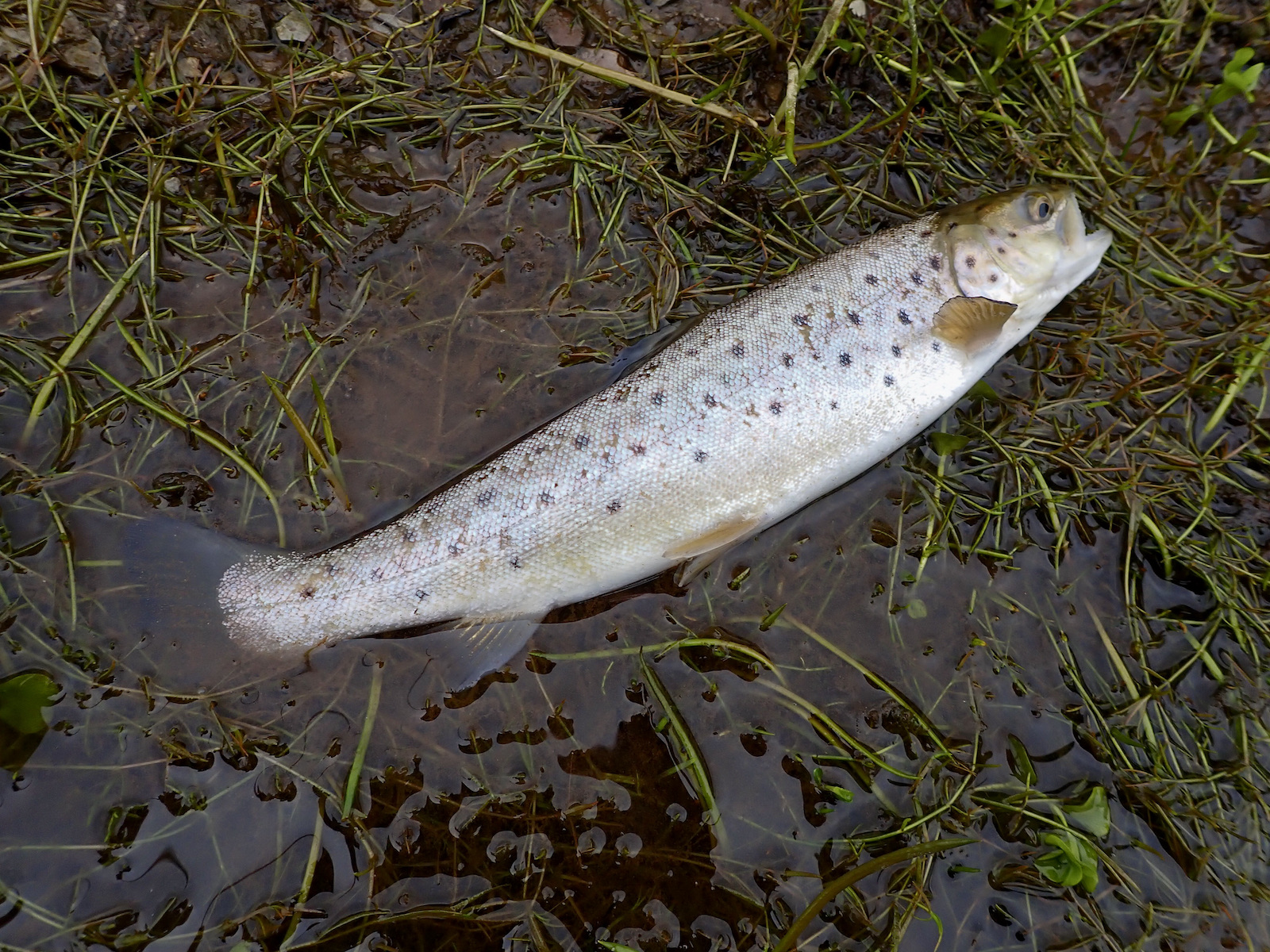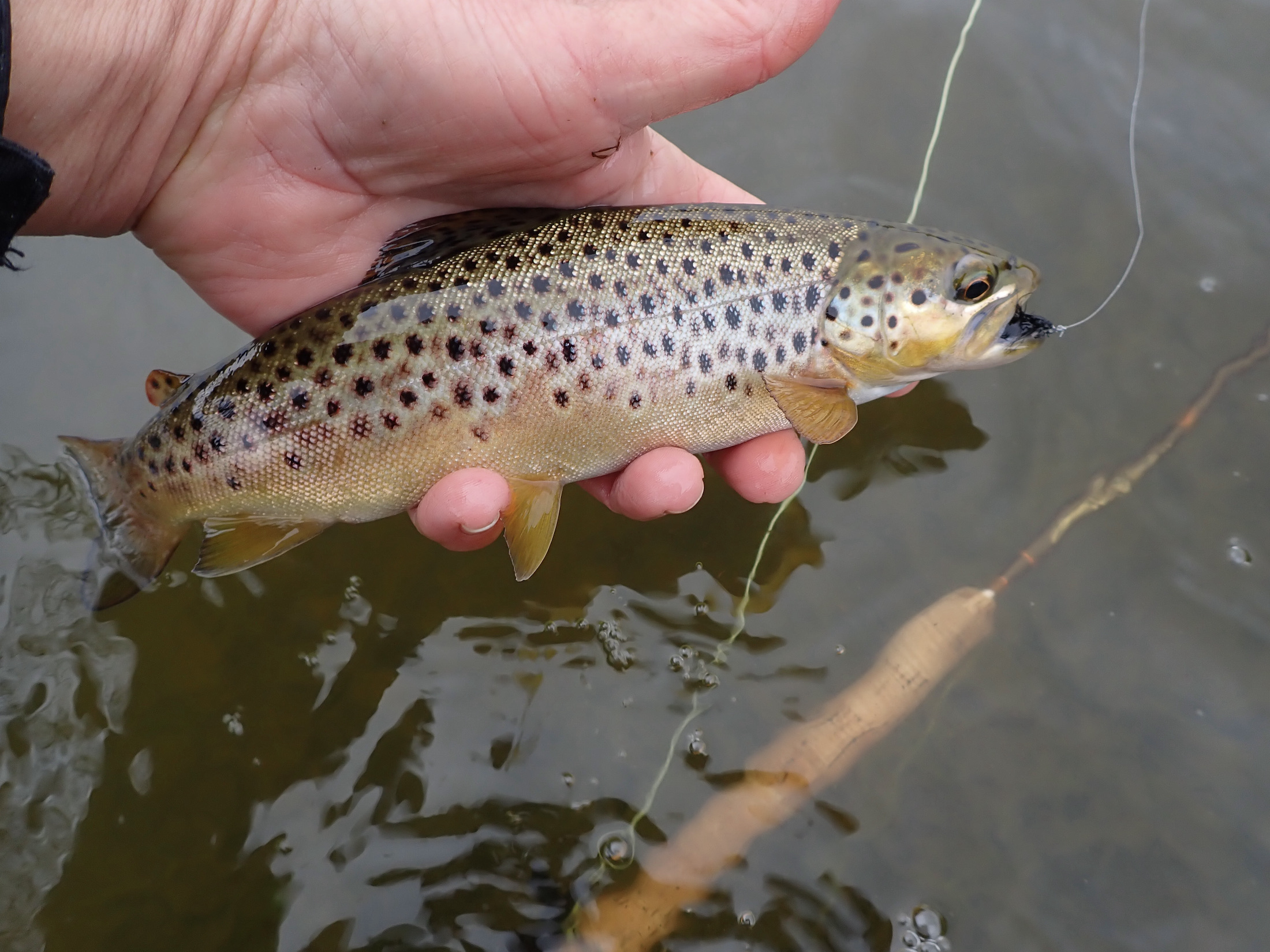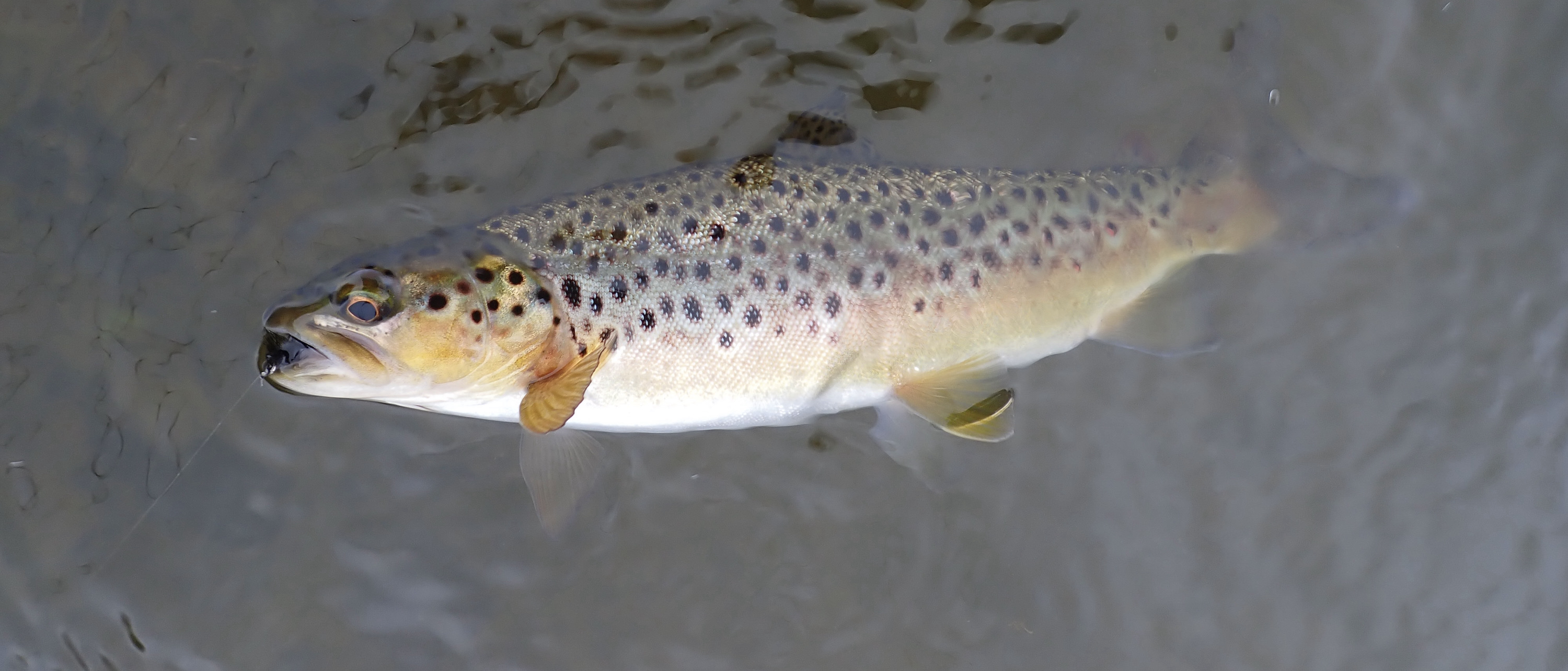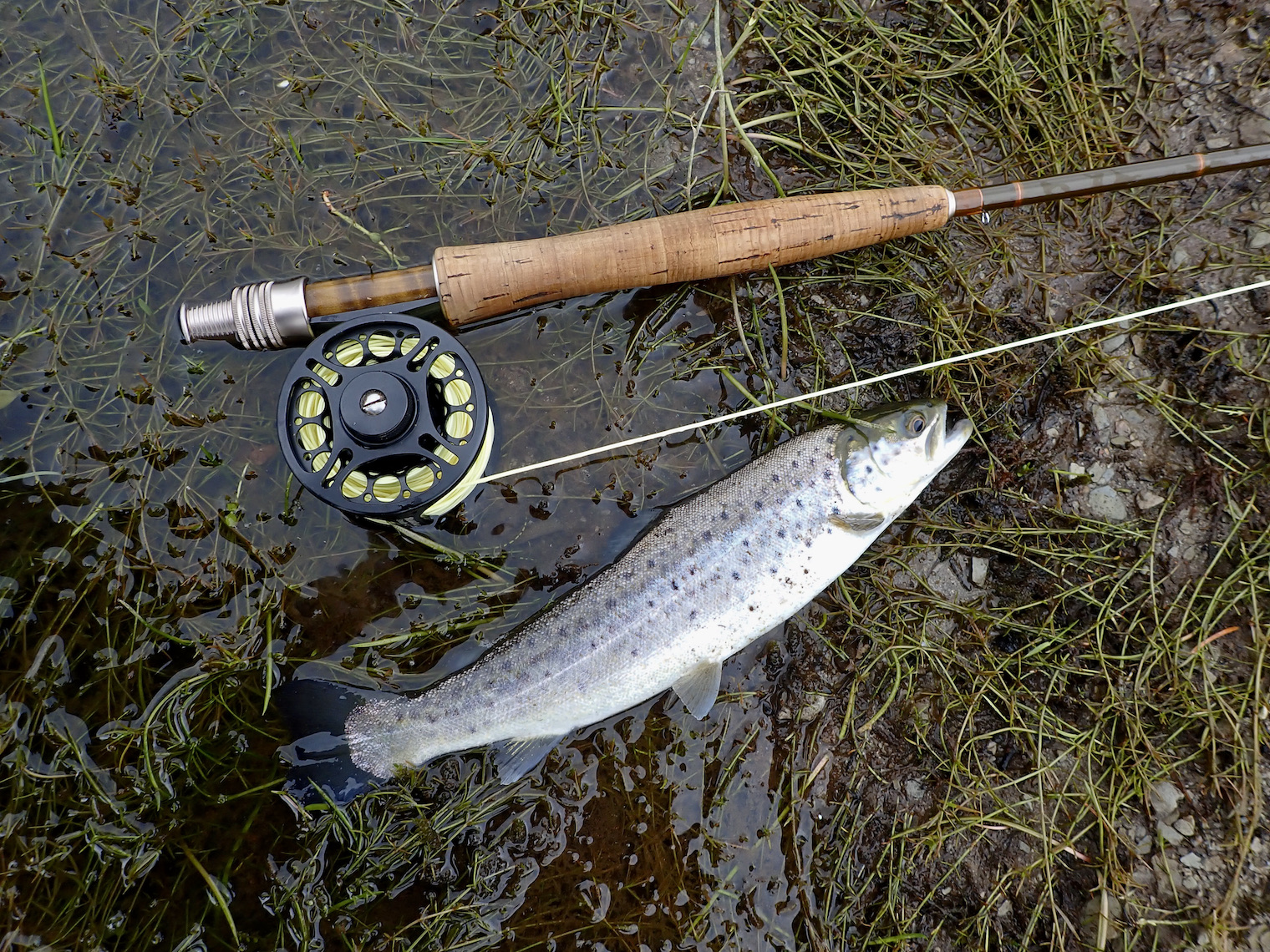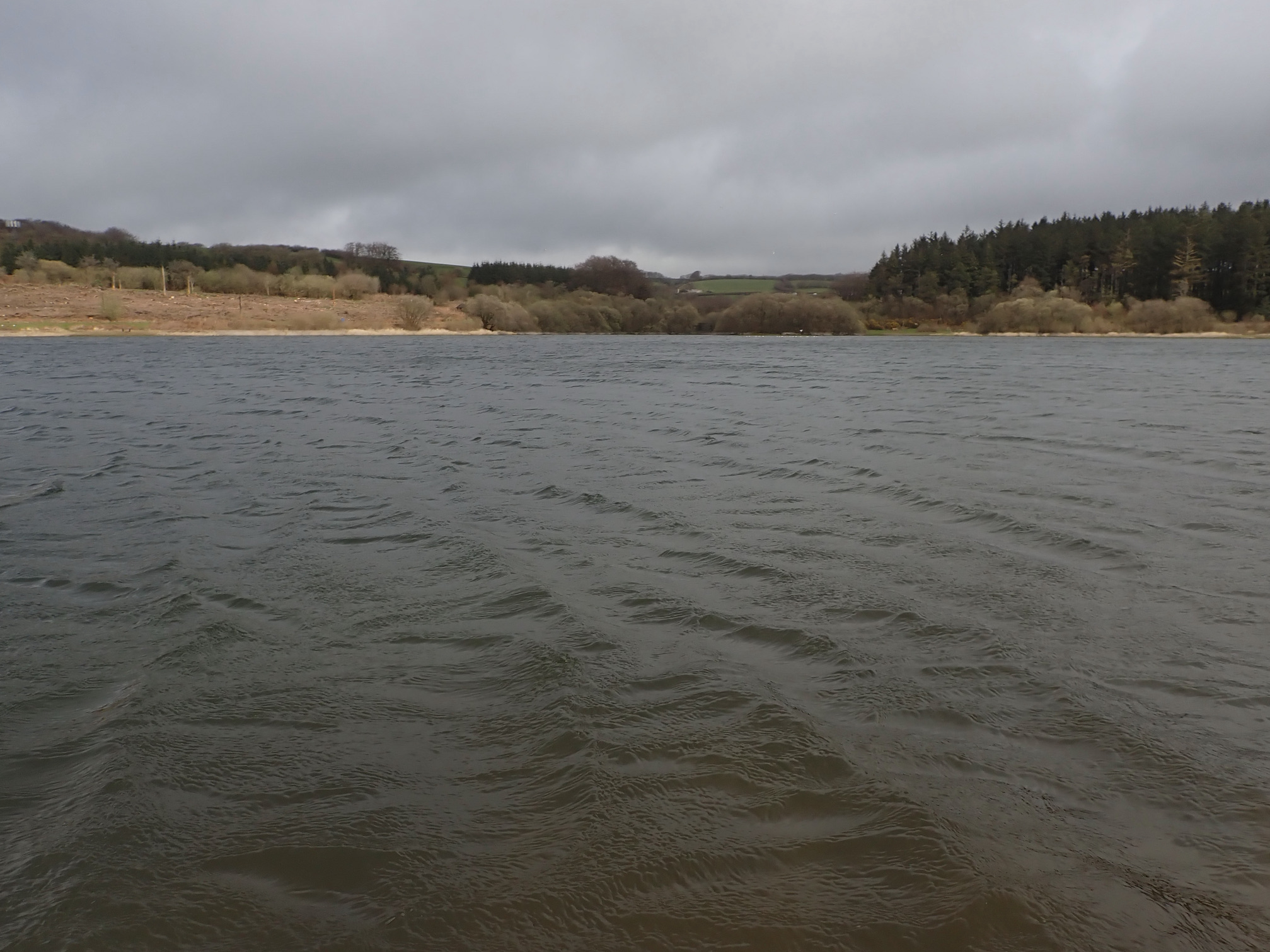 I look forward to warmer days with a gentle breeze rippling the lake surface but I doubt the fish will be so eager to grab the fly then.