George West caught a 33lb Mirror from Nirvana's Kracking Carp Lake.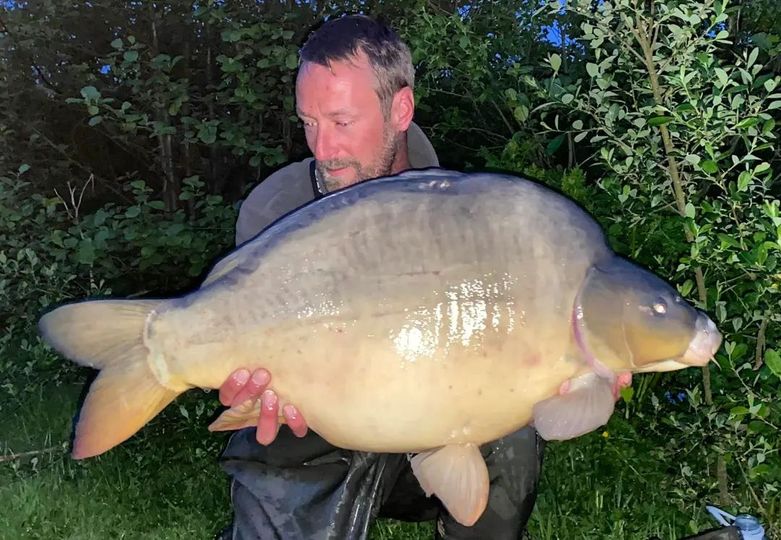 George shared –
"So far the campaign is going ok, I've done about 8 trips and been lucky enough to net 4 carp, all be it 2 and 3 were the same fish a week apart! The pic attached is from last weekend, I managed to hook this one after an early morning swim move onto showing fish.
I fished a washing line set up to the far margin, placing the rig on a small flat area on the marginal shelf using the baiting pole. End tackle was a heavy drop off inline to a simple bottom bait hooklink with a 12mm krill active as a hookbait.
The fight was quite tense as by the time I lifted into the fish it had gone through a load of pads, however a slight change of line angle and steady pressure on the 20lb fluorocarbon got it moving again.
Bait was crushed krill active, 2mm krill pellet, sweet corn and pure calanus liquid."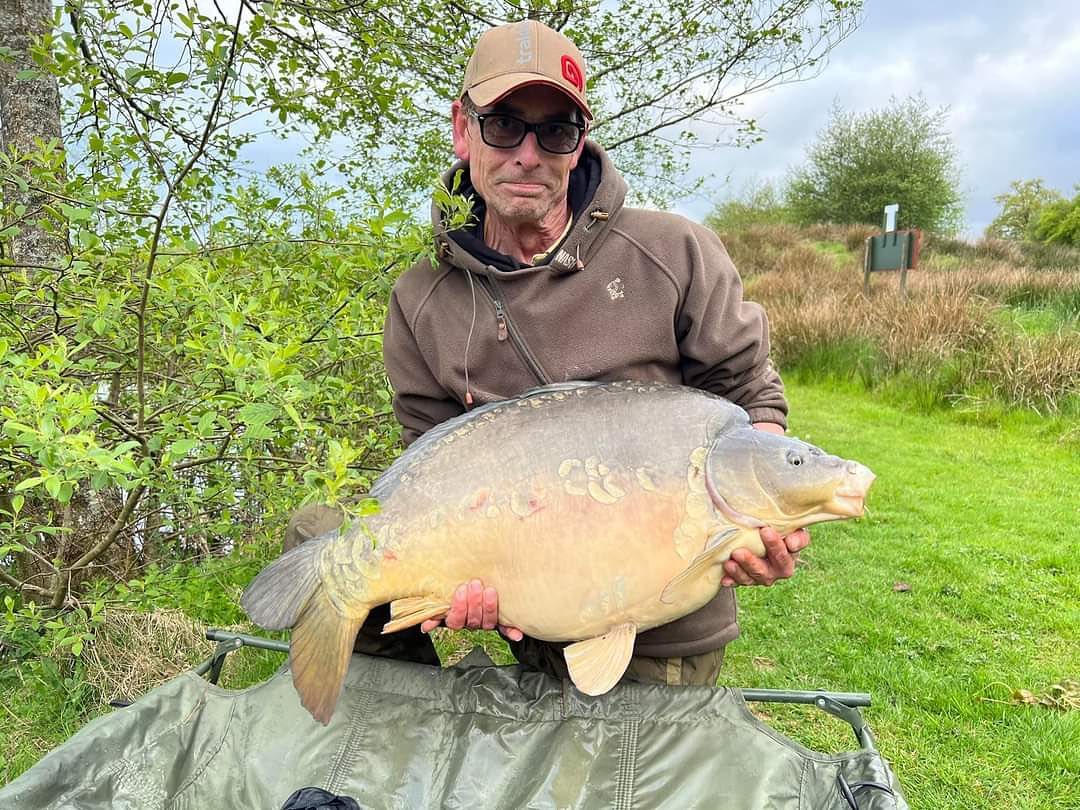 Well done to Karl Cartwright for catching a 42lb 8oz Mirror from Nirvana's Day Ticket Kracking Carp Lake.