'Having never fished Upper Tamar lake before it was a bit daunting to look at an expanse of water like that, just wondering where to start.
After a walk and speaking to a few people I decided to set up on the back of the wind in the "lookout" swim. A lead about confirmed the lake bed was pretty uniform and at 18 wraps I had 6ft of water.
My mate Ben set up next to me and fished slightly closer in and we both put out a good amount of boilies with just simple combi rigs fished over the top.
After 24 hours with no bites it was time to change so out went the solid bags and within a few hours the first fish graced the net at 17lb 8oz and it was a lovely looking common.
Not too long after in the small hours of Sunday morning Ben had his first fish which was a nice looking mirror of 17lb on the nose which he very pleased with considering it was only his 2nd carp he'd ever caught.
A few more hours of getting an absolute soaking from the rain passed and I was into my second fish of the trip which steamed off on a mission. After a bit of a battle I landed a very fit 15lb 12oz mirror.
Both of us can't wait to get back and have another go, it's an awesome place and the fish are in really good condition. ' #ItsYourOutdoors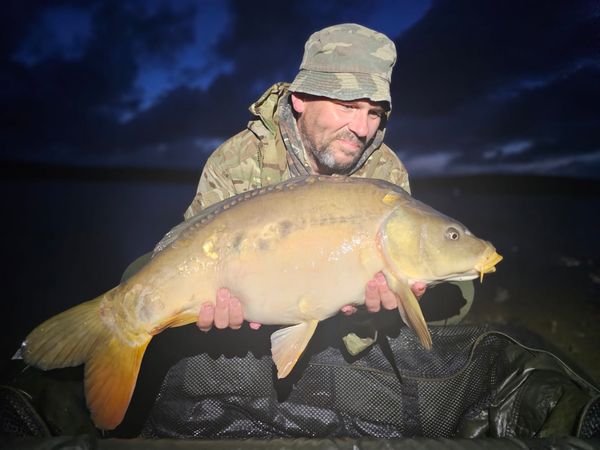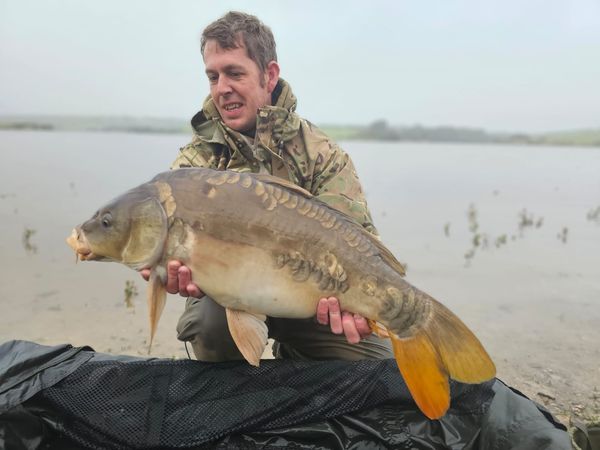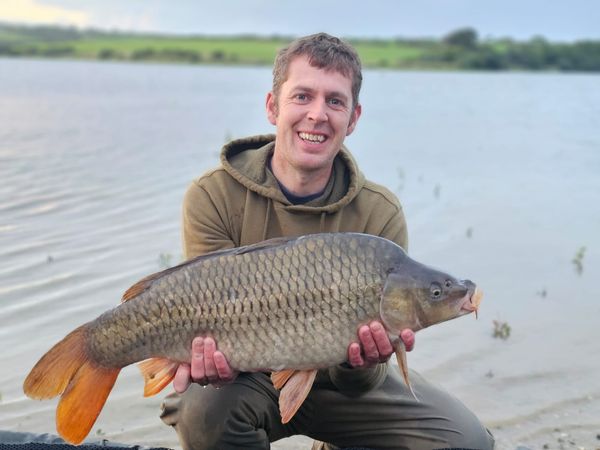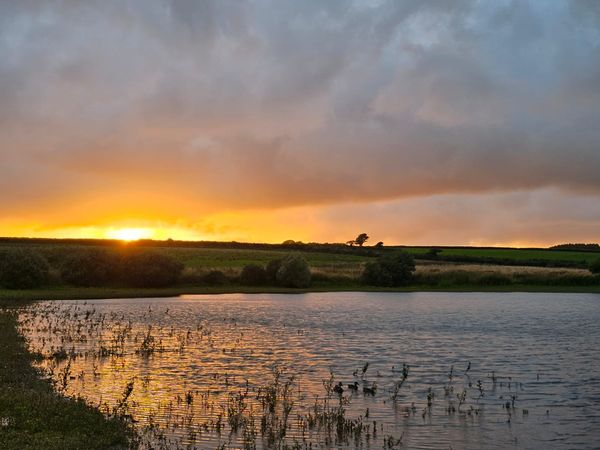 John Dowse managed a 3lb Perch and an 18lb 12oz Mirror on a recent trip to Upper Tamar.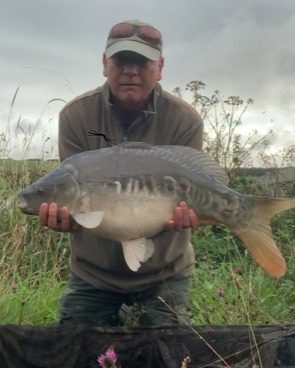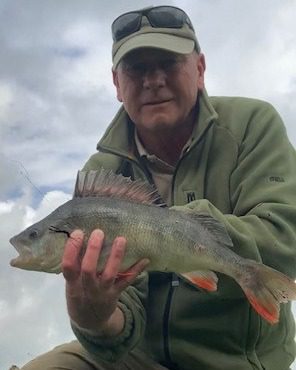 ROADFORD CARP FISHING
Following its introduction in May, we are excited to announce the return of carp fishing at Roadford Lake for September.
Just off the A30, Roadford Lake is a naturally beautiful location perfect for anglers living in both Devon and Cornwall and this unique opportunity should not be missed!
Throughout the month, we'll be removing carp from the lake for restocking purposes elsewhere, and we ask that all fish caught are placed in the floatation pen situated in the water, where they will be collected each morning.
Carp fishing will only be available in a designated area of the lake and all anglers are advised to bring a pair of waders.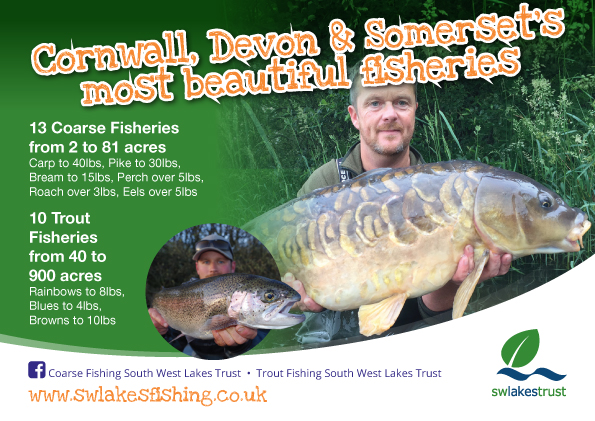 MAGIC TWIN BAN
Attention all Anglers
We have been made aware of the launch of a new product known as the 'Magic Twig.'
Until we have seen this product in the flesh and made a full judgment on it, it is NOT PERMITTED to be used on any of the South West Lakes waters.
This decision has been made with fish safety and welfare in mind, which is one of our upmost priorities. We're sure the safety aspects have been discussed and considered by the manufacturer during the development stage, but we would like to see the product before we can consider allowing it to be used on our waters.
Thank you for your cooperation.