With the ongoing lockdown and no fishing I thought I would start digging into my North Devon Journal Archives.
Late March 2010 and salmon fishing is top of the agenda and the debate rages regarding how to safeguard salmon stocks. Ten years later stocks continue to dwindle despite a massive investment in habitat improvements.  It s good to see a few familiar names in the competition results.
ANGLING REPORT
ULTRA have ambitious plan
            Salmon and sea trout of our local rivers provide the pinnacle of angling experience for many attracting game fishers from all over the country. This has been a significant part of the rural economy for many years with prime salmon fishing commanding a high price. A significant drop in salmon and sea trout numbers has lead to a decline in a once thriving rural industry. Many local anglers can recall a bygone era when riverside Inns such as the Rising Sun at Umberleigh would be packed with anglers each evening returning from the river with their bright silver prizes.
It was therefore apt that a new group calling itself ULTRA held an inaugural meeting at the Rising Sun. The Upper & Lower Taw Rivers Alliance is a group of anglers and riparian owners who have an ambitious plan to restore the spring salmon run using native broodstock to produce smolts for restocking. This is a complex issue that a working party has been set up to explore. The Environment Agency has given early indications that they will be likely to consent to the scheme.Tim Clarke is Chairman of the alliance and Dave Smith secretary; details of the group can be found on their website www.rivertaw.org
The web cam at Umberleigh that proves a valuable window on the river for anglers is temporarily out of action following a fire at Murchs' Antiques Emporium upon whose building the camera is fixed. Web cams of a dozen West Country Rivers can be viewed by visiting www.therisingsunfc.co.uk
There are rods available on a prime stretch of salmon and sea trout water on the Taw and Little Dart at Tremayne near Chulmleigh. Anyone interested in this opportunity should contact John Smith on 01363 84804.
As spring slowly progresses carp anglers are enjoying action on several of the regions lakes. I fished Furzebray carp lake near South Molton last weekend and found myself fishing a swim between brothers Ally Laird and Ian Laird who had already landed three double figure carp during their weekend session. During Sunday afternoon I was privileged to witness them land a further three carp, two of which were prime mirror carp weighing 16lb 6oz.  Boilies, corn and pellets are all tempting fish on this well landscaped fishery.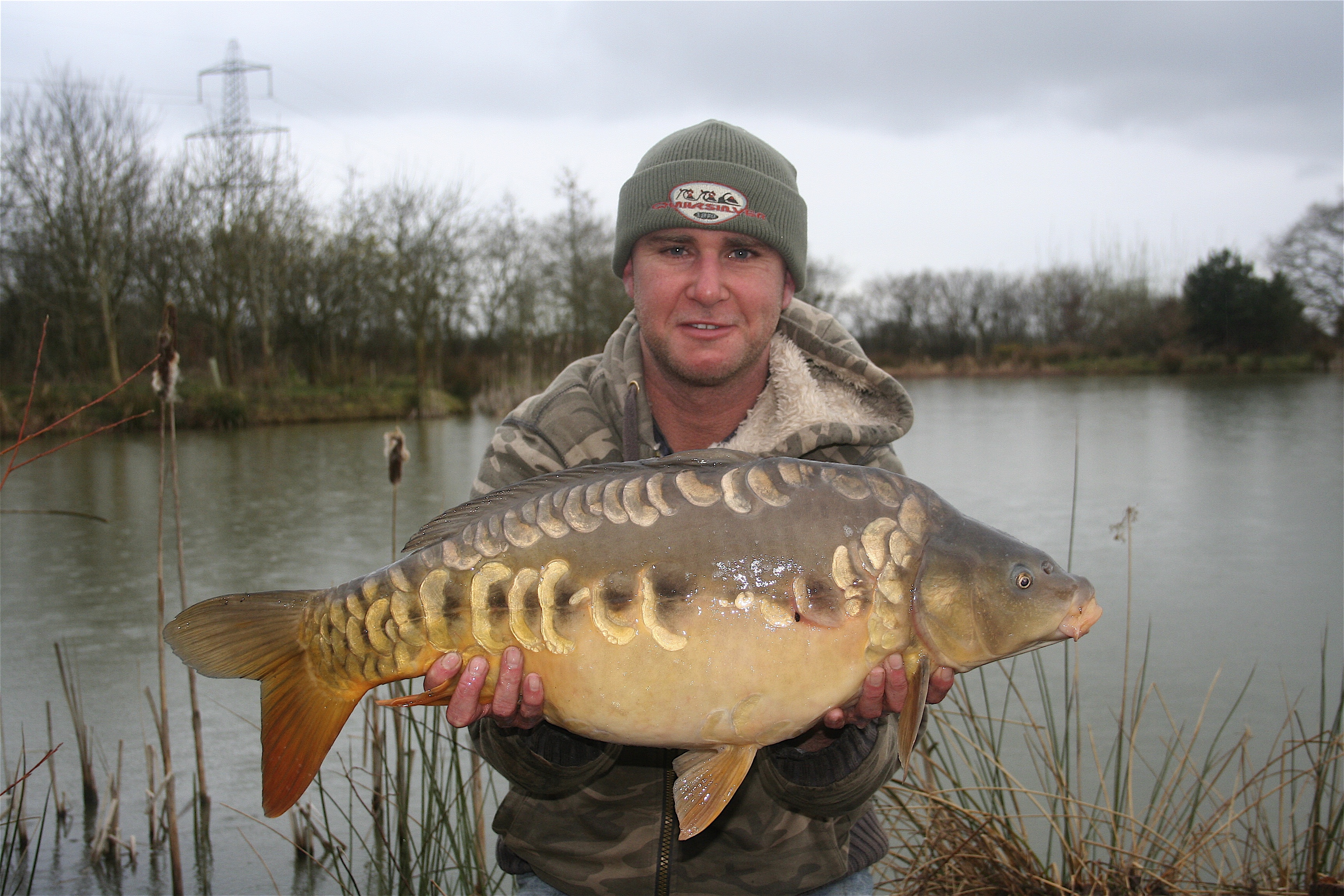 At Angler Paradise carp are feeding well with several twenty pound plus fish caught including a 25lb 8oz mirror to the rod of Chris Rainbow and a 21lb 8oz specimen for Tom Cole.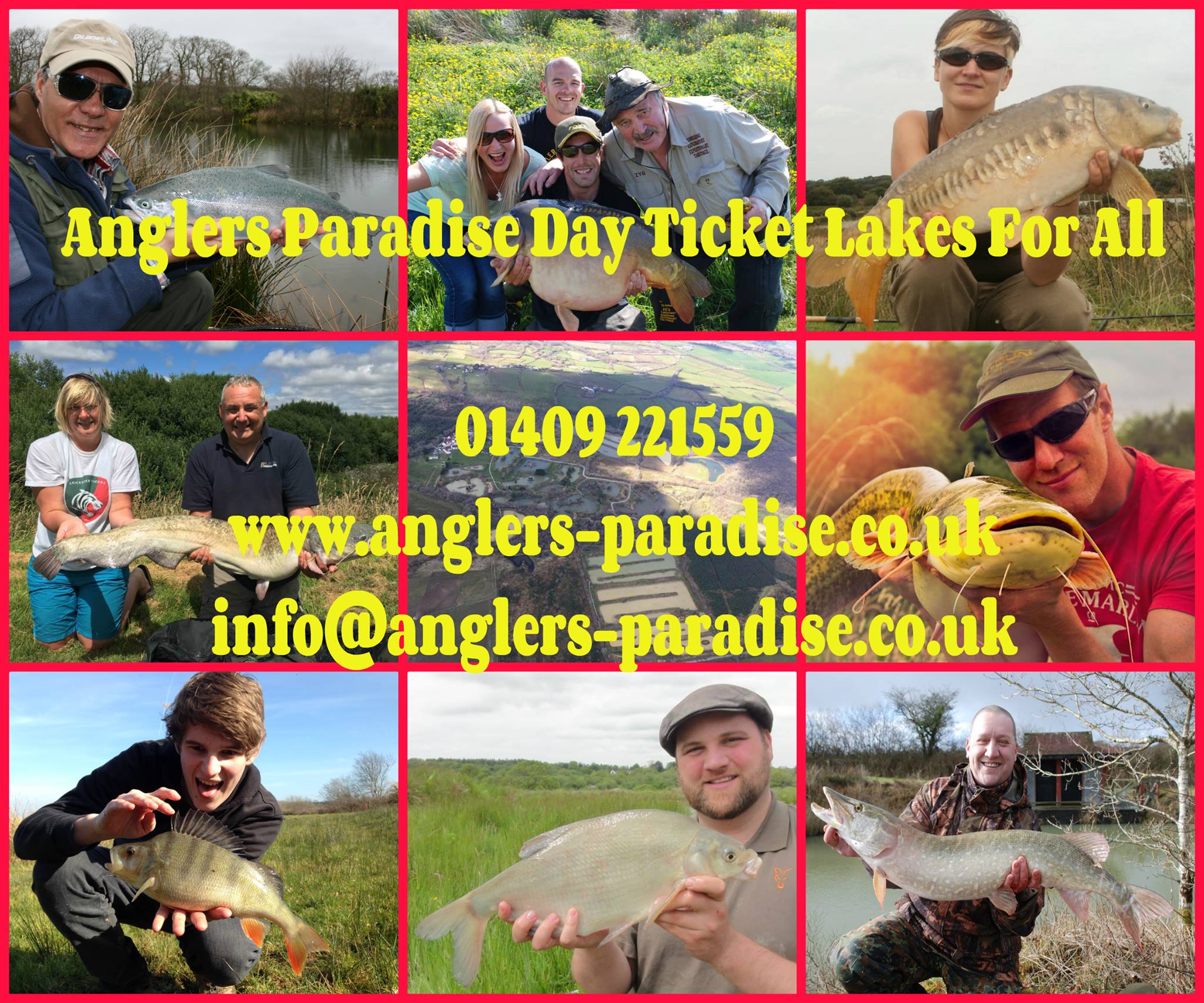 At Highhampton lakes the owners have been working hard preparing their lakes for the coming season. The trout lakes have been drained, refilled and restocked in time for the Easter weekend. The coarse lakes already healthy stock has been added to with double figure carp, quality tench and bream. There are also additional facilities including a new toilet and cooking area.
Ilfracombe Match groups latest match at Legge Farm near Hatherleigh saw Peter Slade take top spot with 34lb 15oz of roach and skimmers on soft pellet hook bait. Andy Gray took runner up spot with 31lb 15oz of skimmers on corn hook baits. John Lisle was a very close third with 31lb 10oz of carp on corn the loss of a carp of around one pound in the margins costing him dear. The silver fish bag went to Peter Slade with his fine bag of roach and skimmers.
Don't forget its time to renew your rod licence at Local post offices or online at www.environment-agency.gov.uk/rodlicence Remember that finance received from licenses is invested in promoting and protecting angling and the environment. Failure to carry a rod licence can result in prosecution and a substantial fine.
The latest heat of the North Devon League saw Julian Stainer secure the top two spots for Triple Hook Club with dogfish scaling 2lb 7oz and 2lb 6oz.
Tony Gooch won Bideford And District Angling Clubs Mid Week Rover with a dogfish of 2lb 4⅝oz. In runner up spot was Jazza John with a doggie of 1lb 15⅞oz and in third Dick Talbot with a dog of 1lb 12½oz
Dick Talbot won Bideford's 24 hour rover with a thornback ray of 8lb 2oz. Dick also secured runner up spot with a doggie of 2lb 3oz. Nathan Clements was third with a dogfish of 1lb 15⅝oz.
Triple Hook Clubs Flyfishing match at Wistlandpound saw Steve Ousley victorious with a four fish bag totalling 5lb. In runner up spot Daniel Miles and Ashley Curd with three fish each for 3lb 12oz.