September and October have always been prime time for the bass angler with every chance of that fish of a lifetime showing. If water clarity is good lure fishing could bring its rewards though a big fish bait anchored off a beach is a method with a well proven track record. Don't rule the estuary either as big bass often prowl into areas that many consider the home of flounder and school bass.
Recreational anglers will be delighted to hear that the total ban on retaining bass is to be lifted from October 1st 2018 with one bass per day to be allowed for the table. Whilst the majority of anglers return the fish they catch most will be pleased that they can take the occasional fish for the table.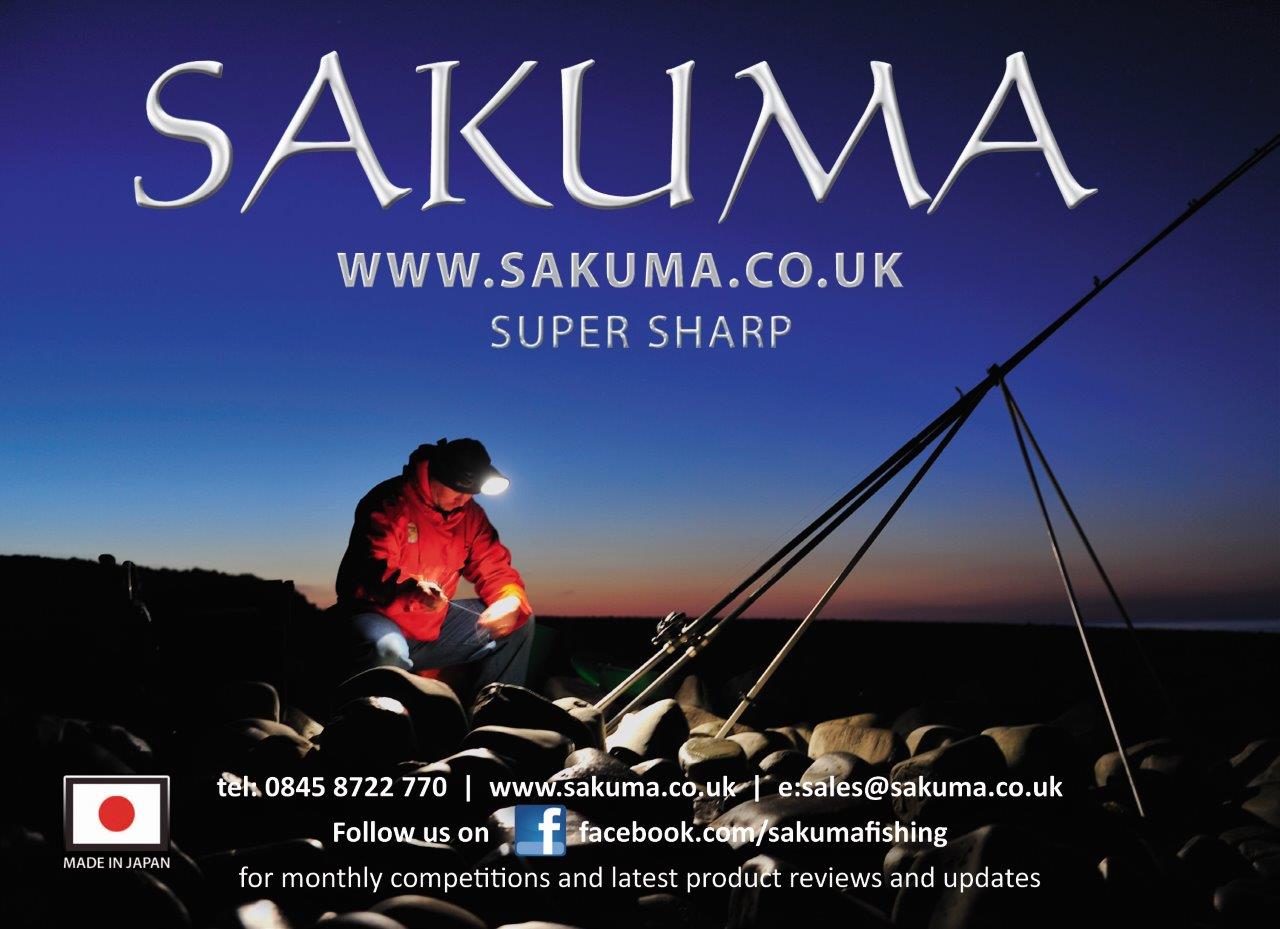 (below)Ali Laird enjoyed a successful session on a local beach beaching two small ray a brace of bass of 3lb to 4lb and this fine bass of 9lb 12oz.

(Below) Tony Slade won Appledore Shipbuilder's Bass Competition at Westward Ho! with a bass of 7lb 4oz.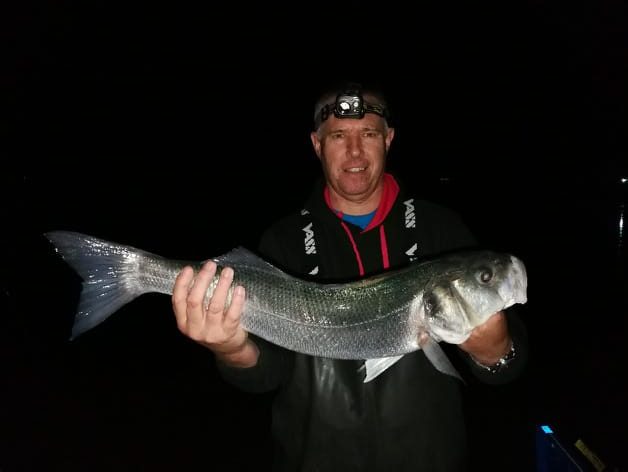 (Below) James Atkinson took second and third with bass of 3lb 5oz and 2lb 12oz.