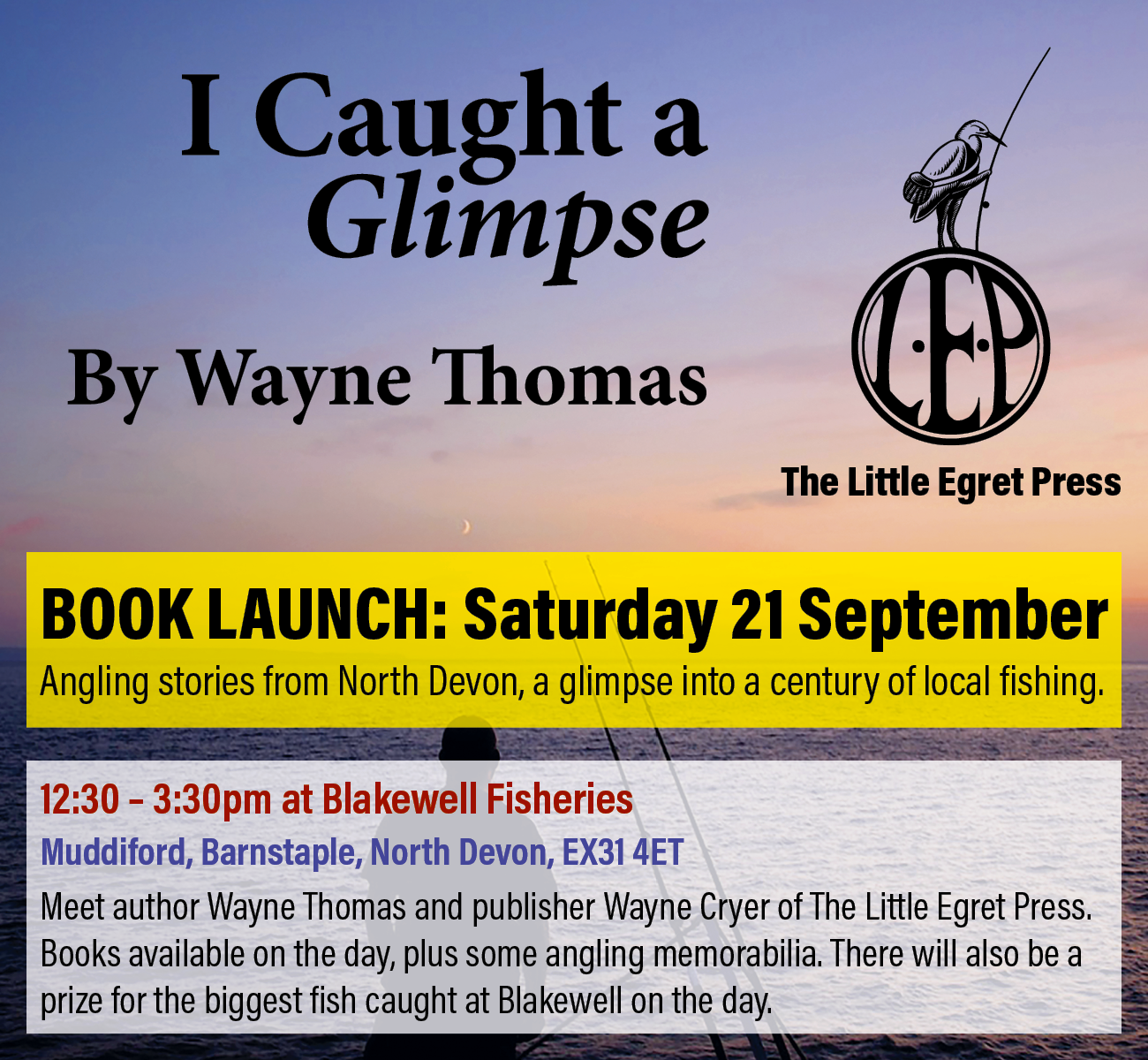 I CAUGHT A GLIMPSE – Fishing In North Devon
            I have been privileged to enjoy over forty years fishing North Devon's varied waters enjoying both success and failure. The places and the many people I have met along the way have greatly enriched the journey and as the years pass I realise that all we ever get is a fleeting glimpse of a period in angling history.
In this book I tell a few of my own stories of North Devon angling along with recollections from others; some from an earlier generation who enjoyed fishing in those good old days.
I have no favourite species of fish just the one I am fishing for at the time and this book reflects this with every discipline of angling represented. From the small crimson spotted trout of tumbling streams to the huge shark that roam the Atlantic Ocean.
Angling is in essence an attempt to reach into a different dimension. Its fascination has for me never ceased and I always believe that the next cast will be the one that connects, that marvellous moment of completed deception. The anglers I have interviewed in writing this book reflect upon past times when they too glimpsed piscatorial events that they enjoyed recalling. Stories of lost fisheries, big fish, record fish of angler's their attitudes and love of fishing.
I hope that I manage to share and convey the joys of angling in North Devon and provide a glimpse into a century of marvellous fishing.
Just a fleeting glimpse,
Of Memories gone,
A hopeful glimpse of what may come,