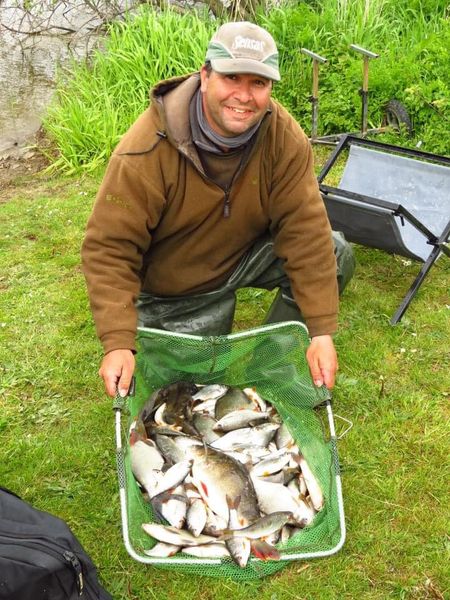 UPPER TAMAR-
Garbolino UK
FEEDER CHAMPIONSHIPS (15/5/2021)
QUALIFIER 1 – Results
Great day had by all on Saturday:
With every section being won with over 25lb there was 700lb+ of silvers between 39 anglers.
Winner on the day was Paul Purchase, Paul was on peg 20 on the Cornwall bank, Paul fished for everything, caught a few nice perch, skimmers and roach (around 100 fish) for a 32lb 4oz total. Well done Paul.
1-7: Garry Thornton 27lb 7oz
8-14: Scott Russell 28lb 5oz
15-21: Paul Purchase 32lb 4oz
1-7: Nick Chedzoy 28lb 4oz
8-14: Nigel Garrett 25lb 13oz
15-21: (joint winners) Chris Ware & Graham West 25lb 14oz
Top 2 in each section book a place on the TWO DAY GRAND FINAL in August, please see qualifiers below:
Nick Chedzoy
Alex Murray
Nigel Garrett
Stuartshelley Burridge
Chris Ware
Graham West
Garry Thornton
James Carty
Scott Russell
Christian Whitfield
Paul Purchase
Jack Jones
Congratulations to all of the winners.