Many thank's to Ben Smeeth head of Angling at South West Lakes Trust for sending this report on the latest Mainline Baits Carp Pairs Open.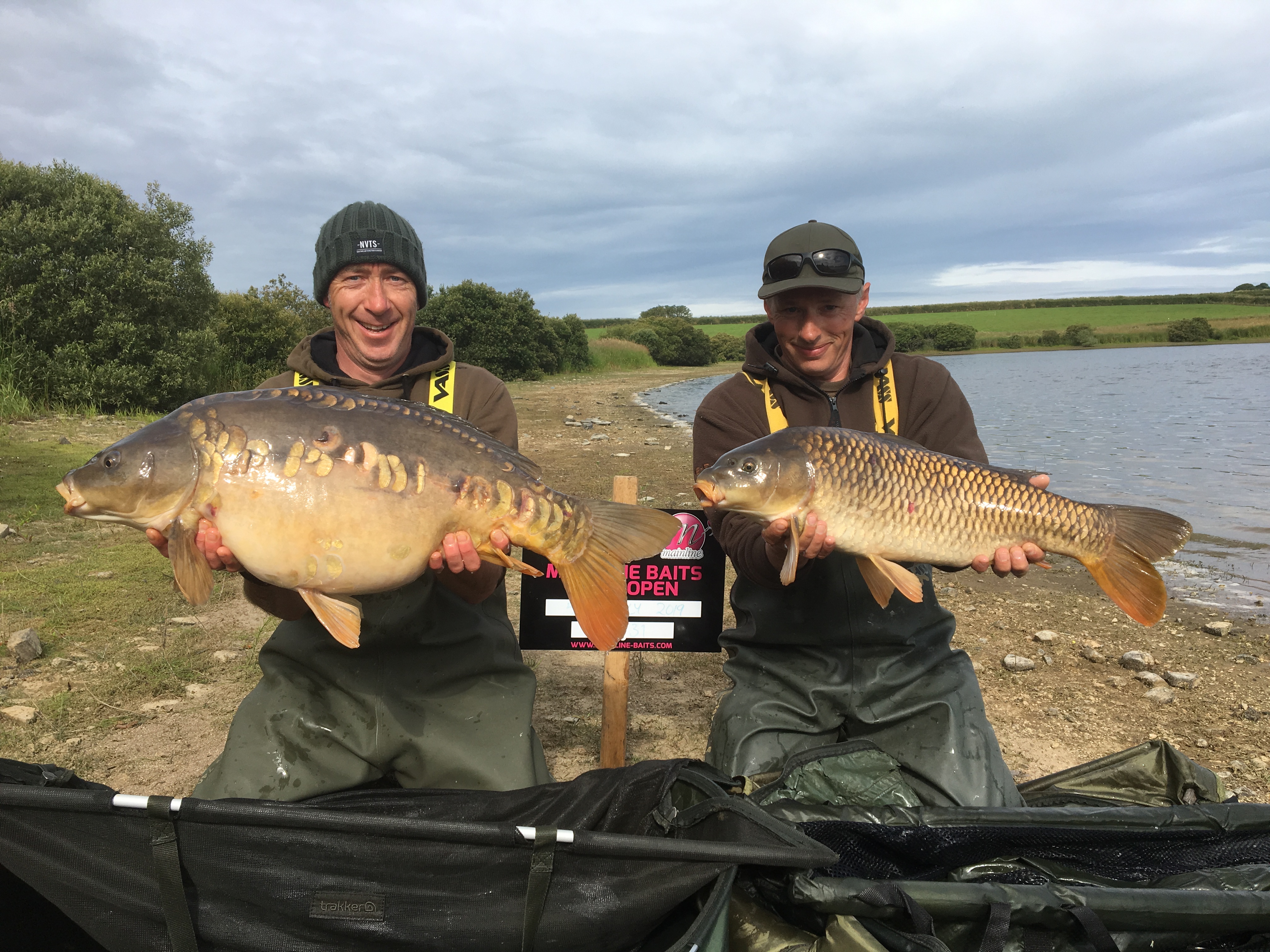 The second Mainline Baits carp open pairs at Upper Tamar took place from 5-7 July. 33 pairs saw the competition at full capacity and the anticipation at the draw was fantastic! Anglers chose their swims, collected a mainline goody bag and were transported to their pegs. Fishing began at 4pm on the Friday and ended after 45 hours at 1pm on the Sunday.
What was great about the weekend was the competition was very close and every pair were in with a shout of being in the prize money right up until the final hour or so!
Nigel Woods and Rich Ford scooped the top prize of £2000 with 4 fish for 63lbs from peg 31 on the Cornwall Bank. There catch included a cracking mirror of 24lb 7oz.
There was a terrific tussle for second with the O'Connors Barry and Benn fighting it out with Dave Bellew and Steve Lovell. Both pairs caught three fish and only 5 ounces separated them at the finish with Barry and Benn coming out on top to win the £1000 second prize. Dave and Steve settling for the £500 third spot.
Largest fish winning 2kg of Mainline spod and PVA mix was youngster Tristan Cooper who had a cracking 19lb 10oz mirror. Smallest fish, winning 2kg of Mainline spod and PVA mix was Rob Jewell with a common of 8lb 6oz.
Section winners winning 5kg of Mainline freezer baits boilies were:
Toby Green and Danny Moore
Lee Watts and Dean Compton
Peter Higman and Ricky Lawrence
Scott and Tristan Cooper.
Massive thankyou to Mainline Baits for their sponsorship.
The next Mainline pairs competition is 4-6 October and bookings can be made on 01566 771930.