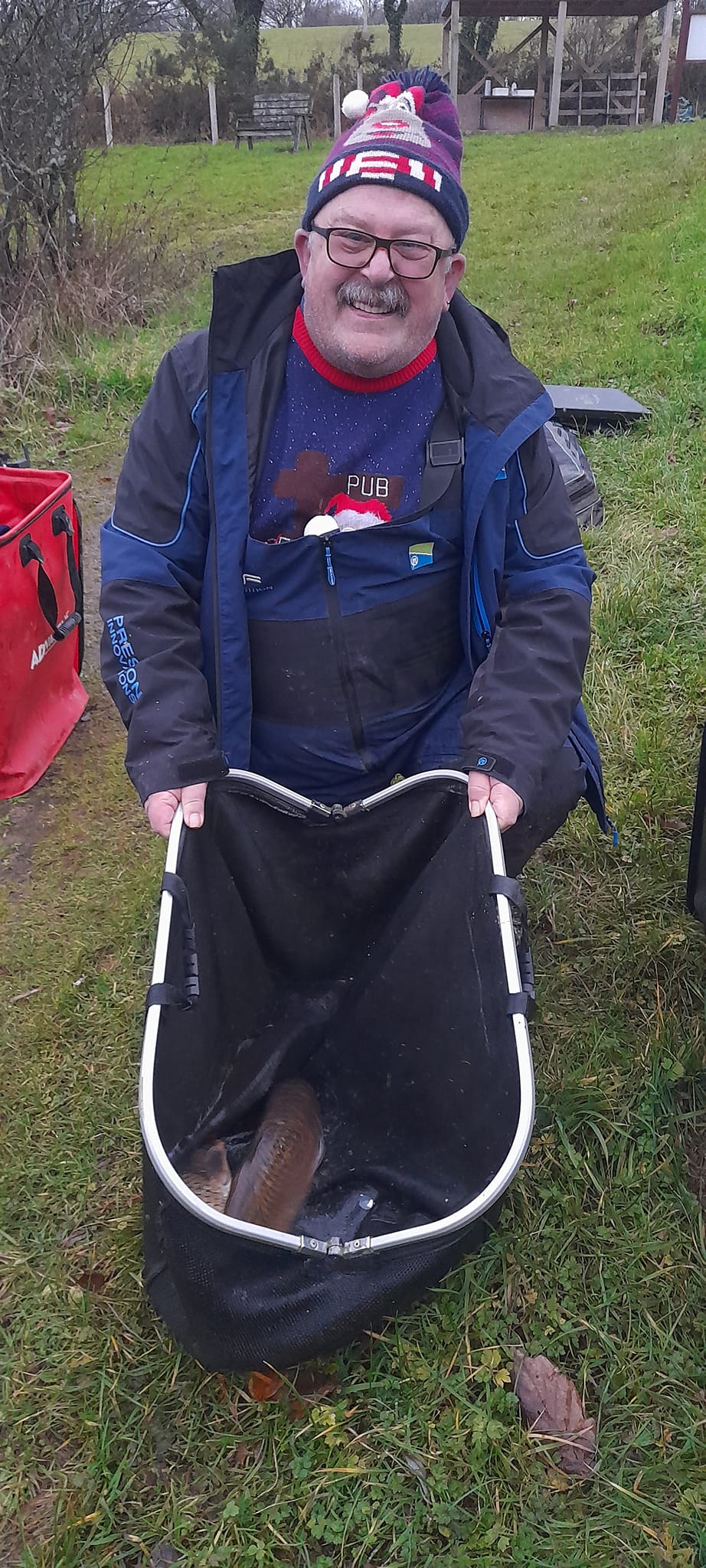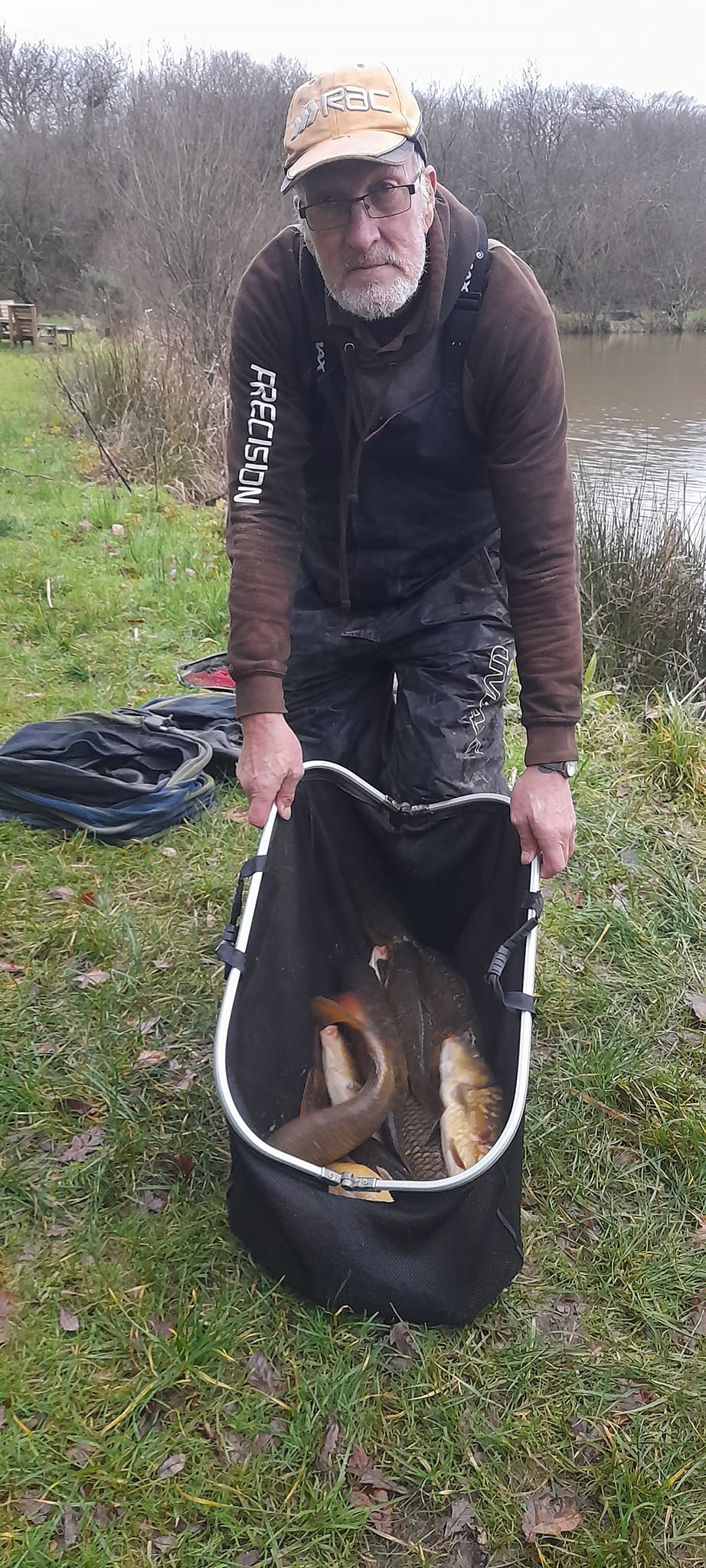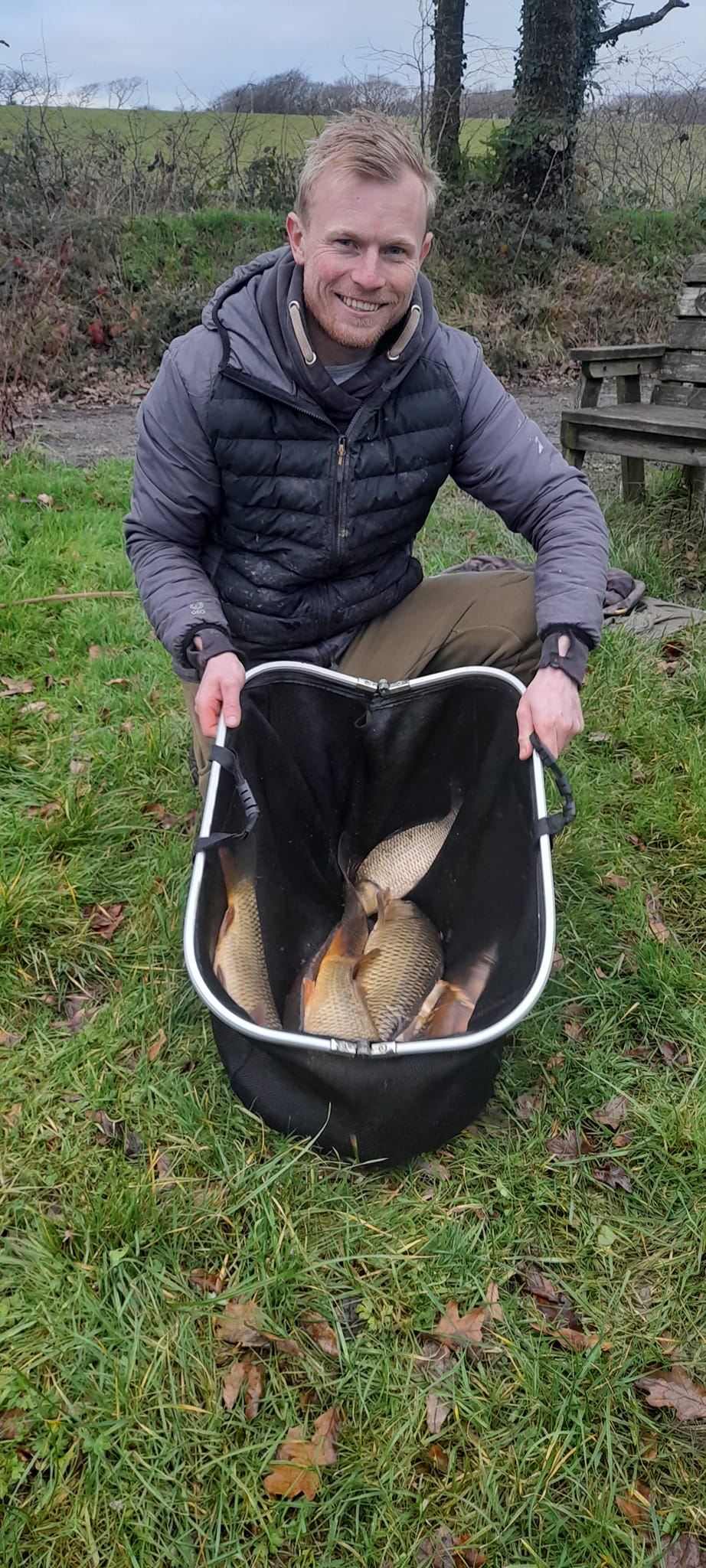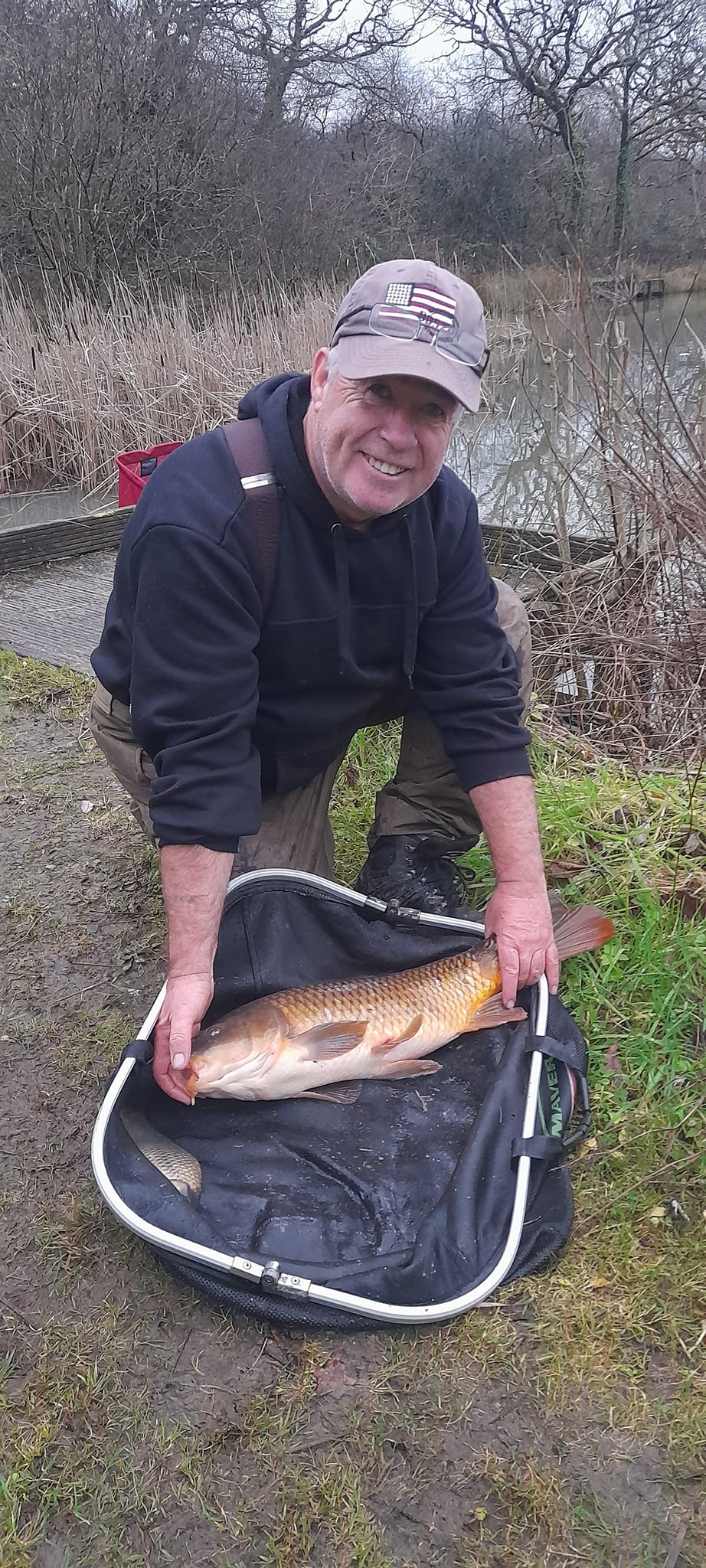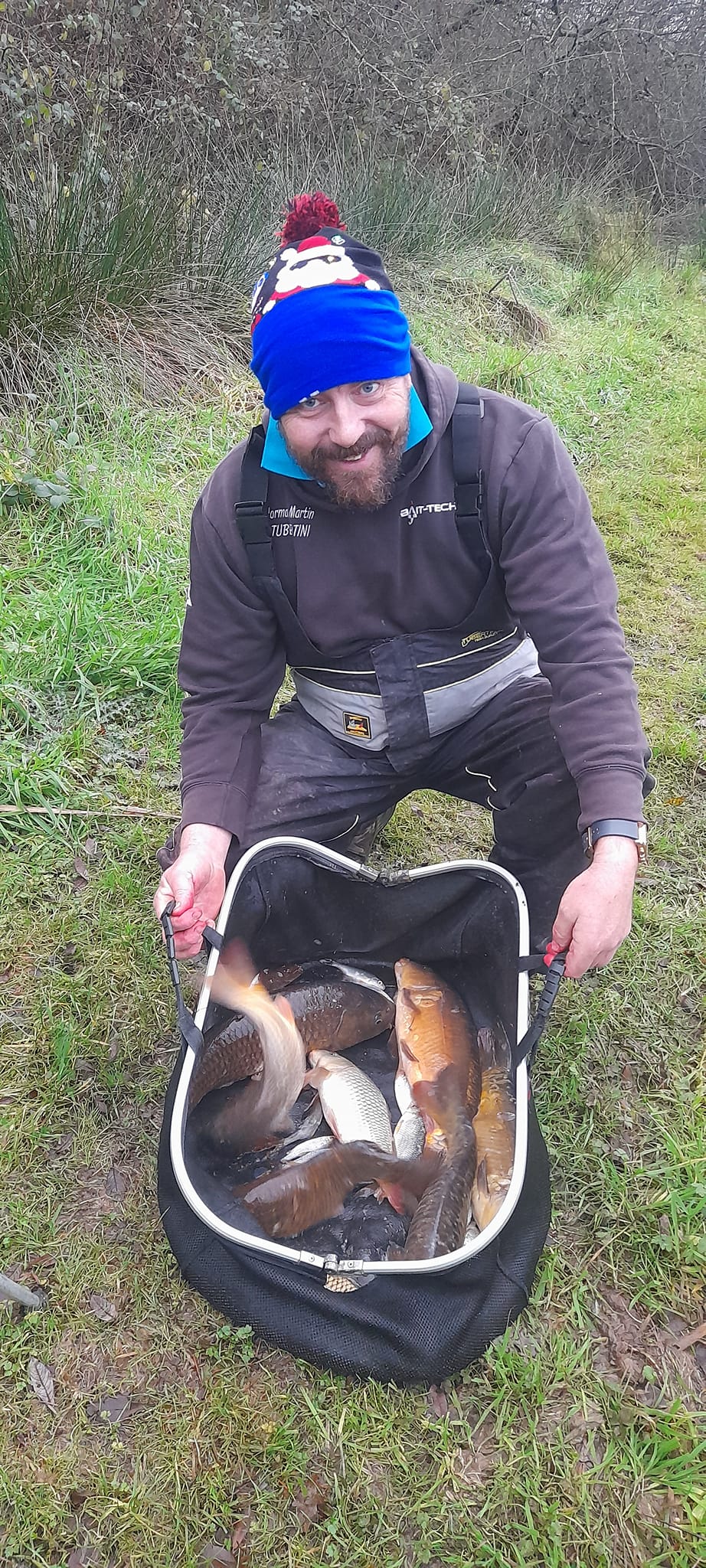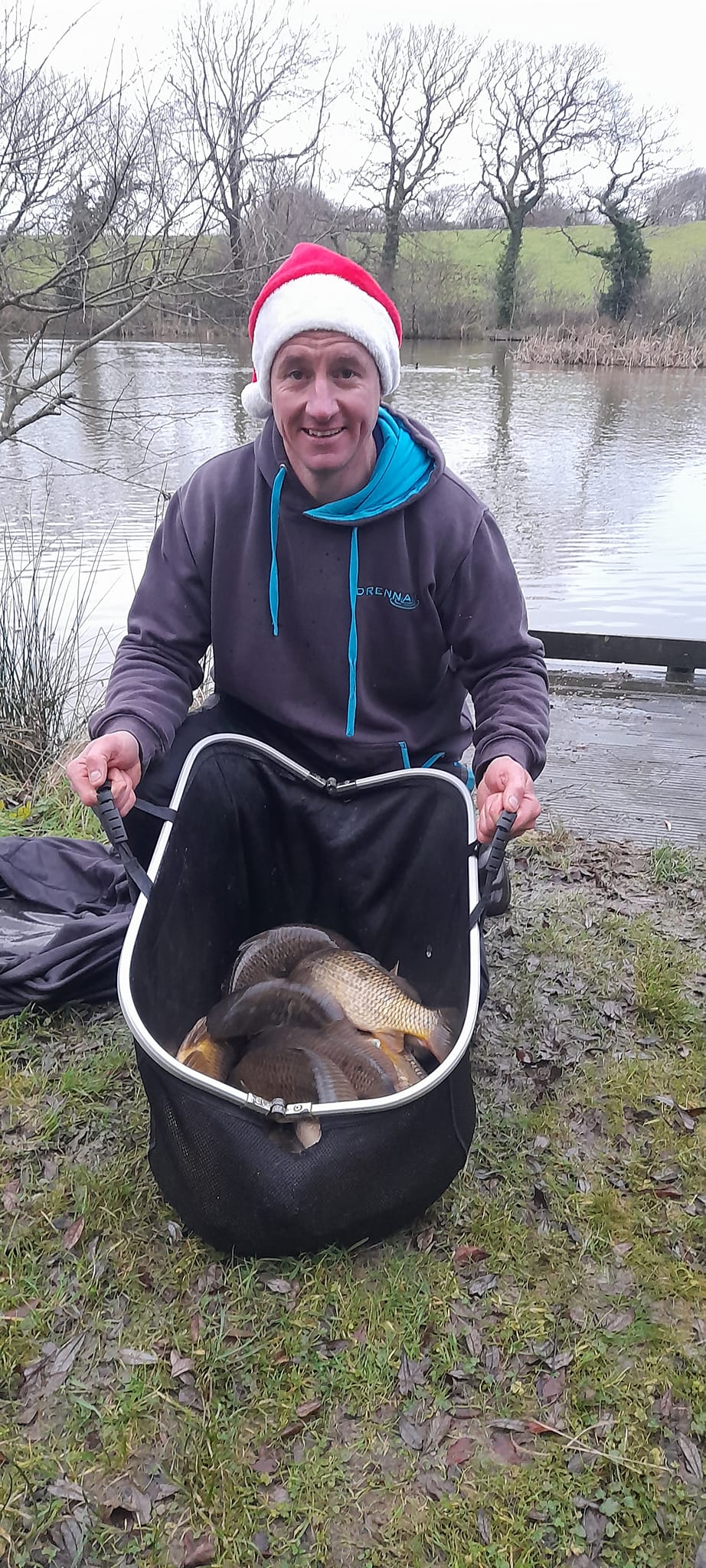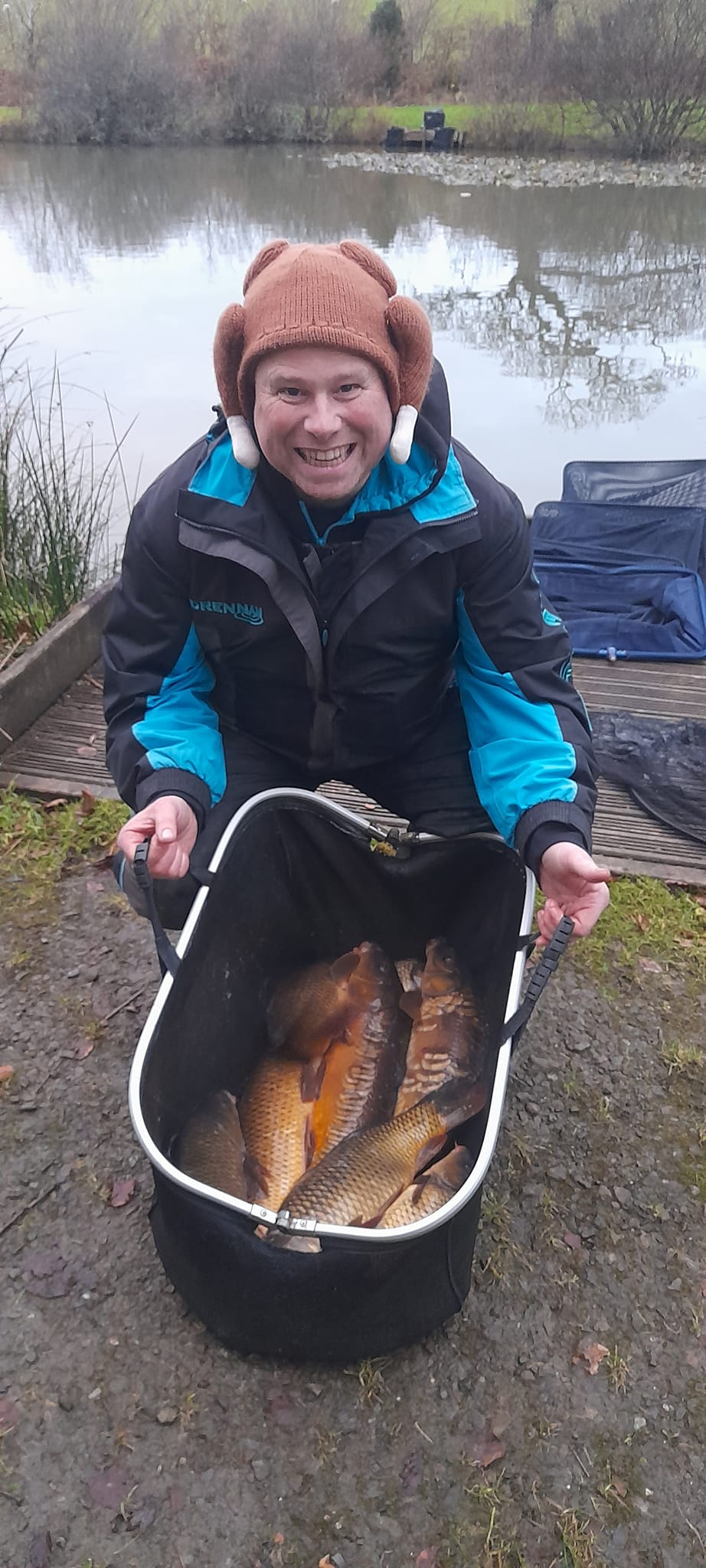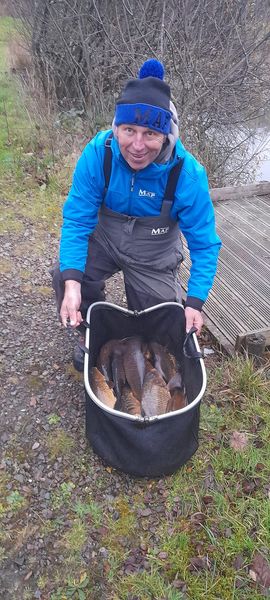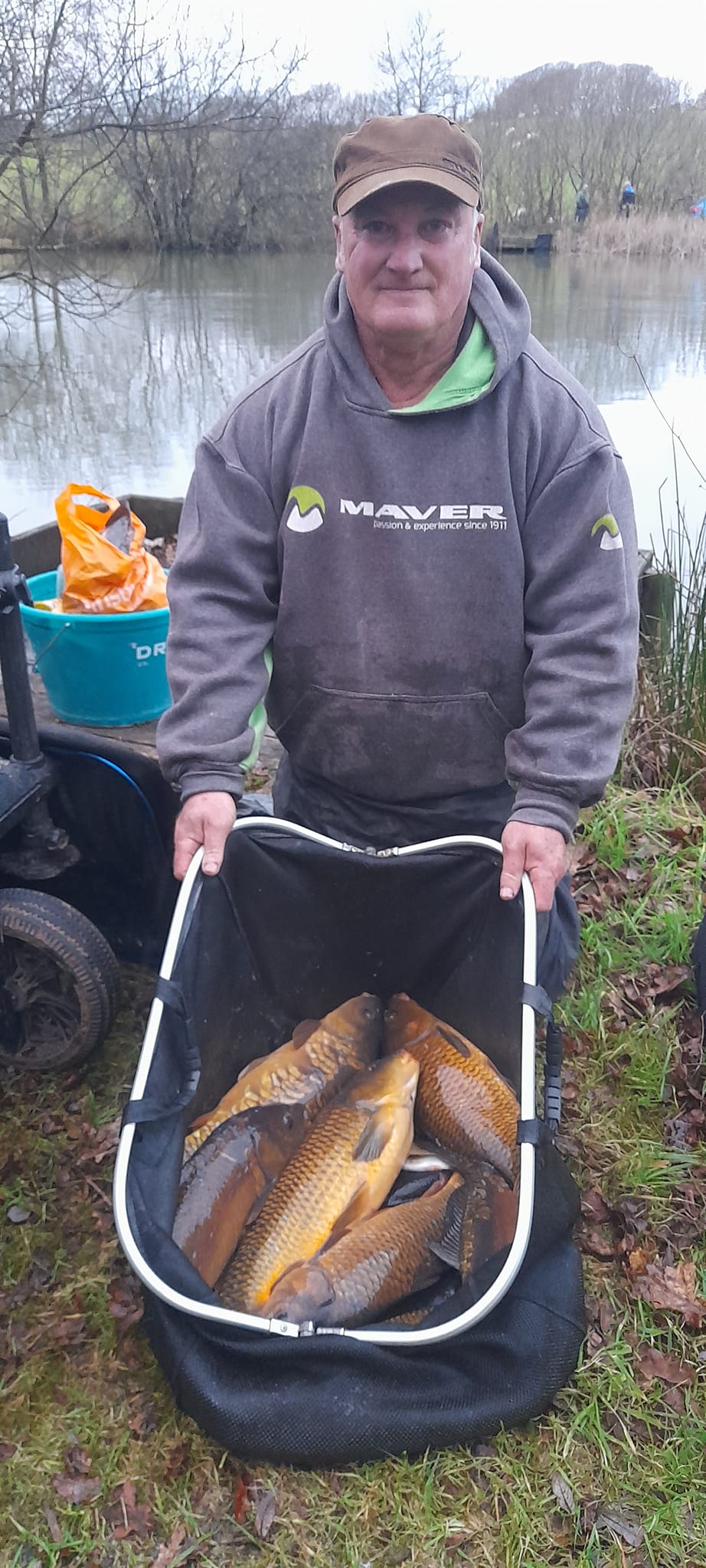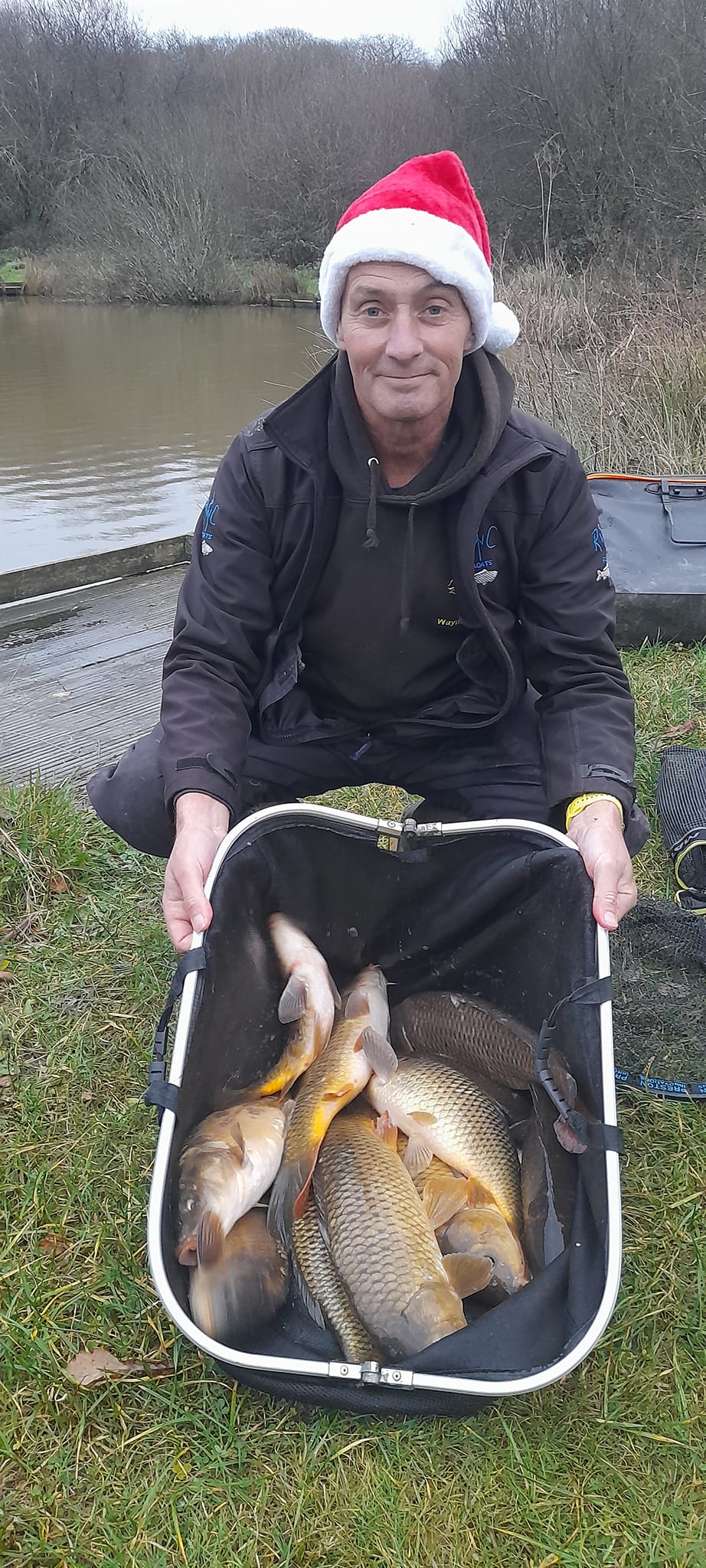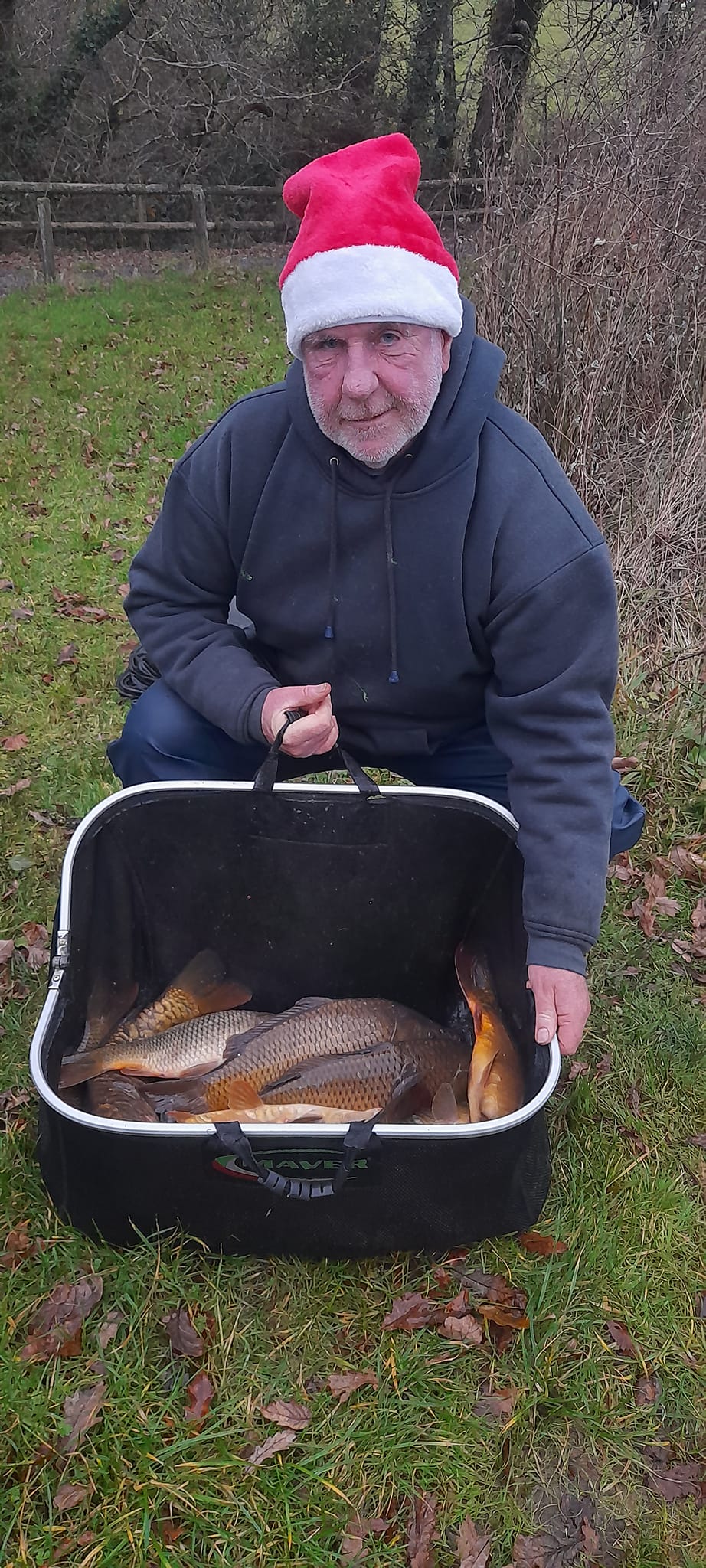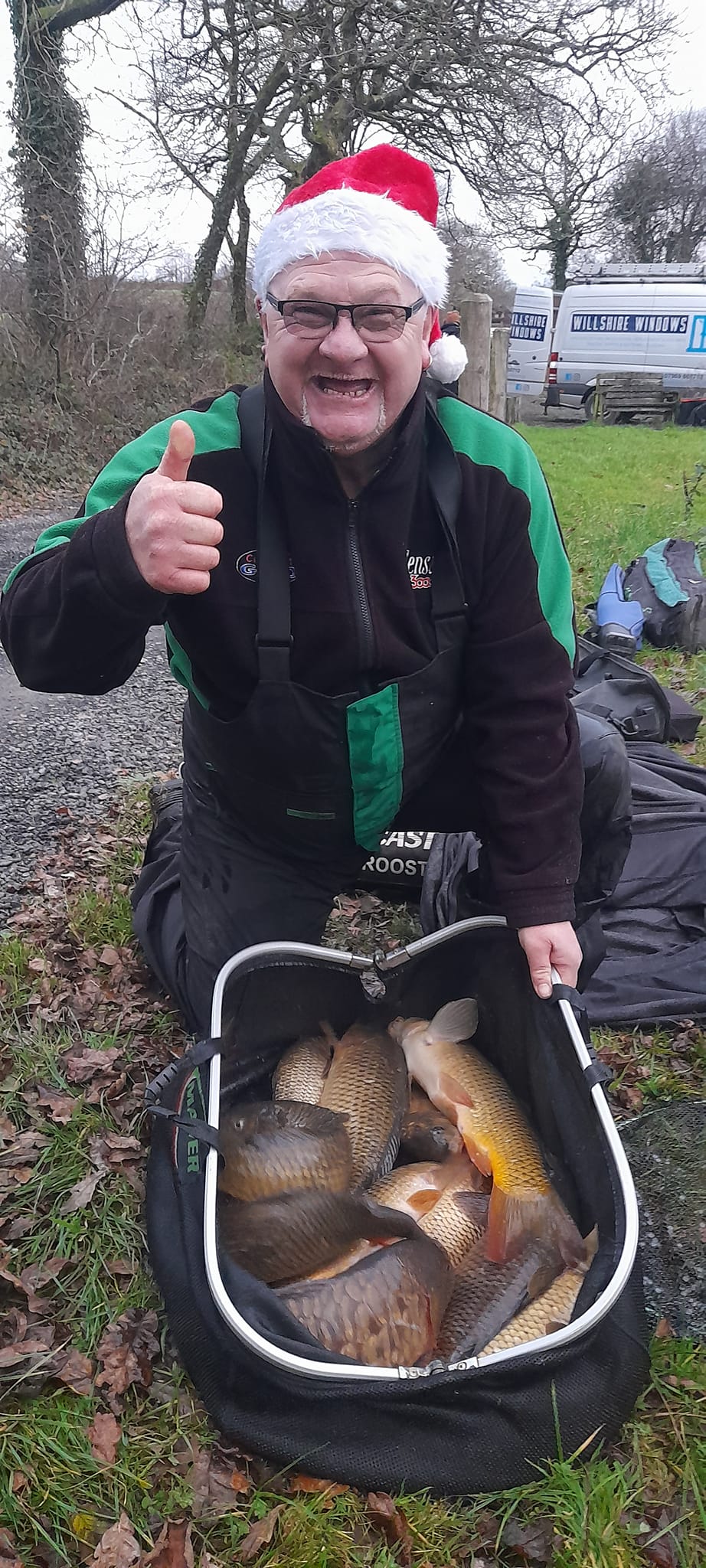 Xmas
Match Results.
Wooda Lakes. (Lake 3 and 4)
Fished very hard over the both Lakes today for many, but a very good turn out of 14 very happy festive chaps! And some new faces to the bank today which hopefully will be joining us again in 2022 and our new match calendar of events is out now!
Lake 3 top2.
1st Steve Barrell 48lb 12oz.
2nd  Andrew Gratton 29lb 2oz.
Lake 4 top 2
1st Phil Bailey 68lb 7oz.
2nd Kevin Wilton 36lb 2oz.