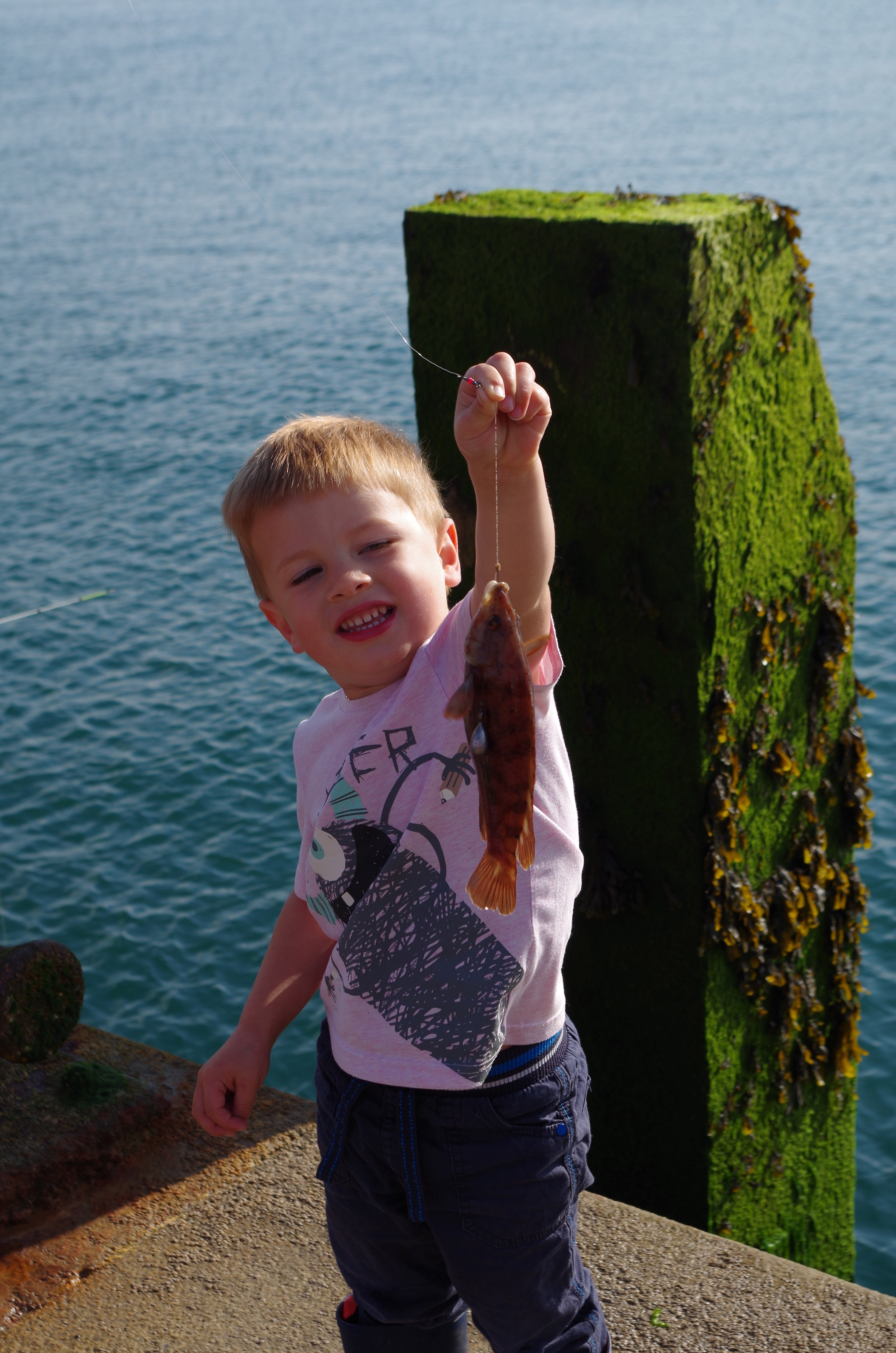 Combe Martin Sea Angling Clubs 2017 Fun Fishing Event on Ilfracombe Pier once again brought plenty of smiles as young anglers and families shared in the pleasure of fishing. Eighteen anglers signed up for the event and plenty of passers by mingled with the participants to gaze in fascination at the array of species caught.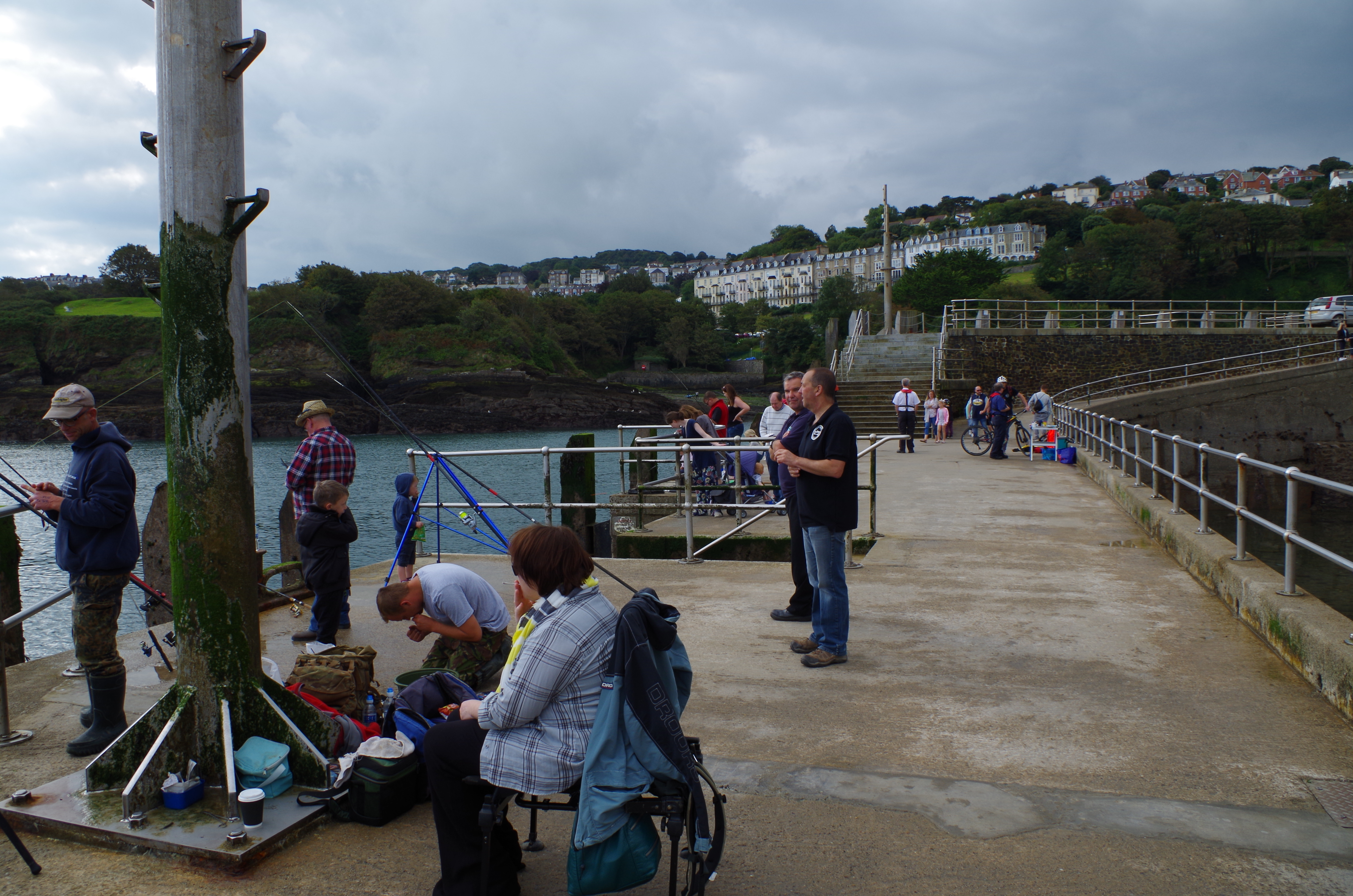 A total of twelve species were registered including numerous mini species.
Special guests for the day included Mat Mander from Devon and Severn IFCA and the Marine Coastguard. The coastguard chatted with members of the public explaining their crucial role in coordinating rescues along the coast where they liaise with the other emergency services to save lives. Mat mingled with local anglers discussing fish legislation and conservation. The event always provides this valuable link between these bodies enabling valuable interaction in a friendly environment.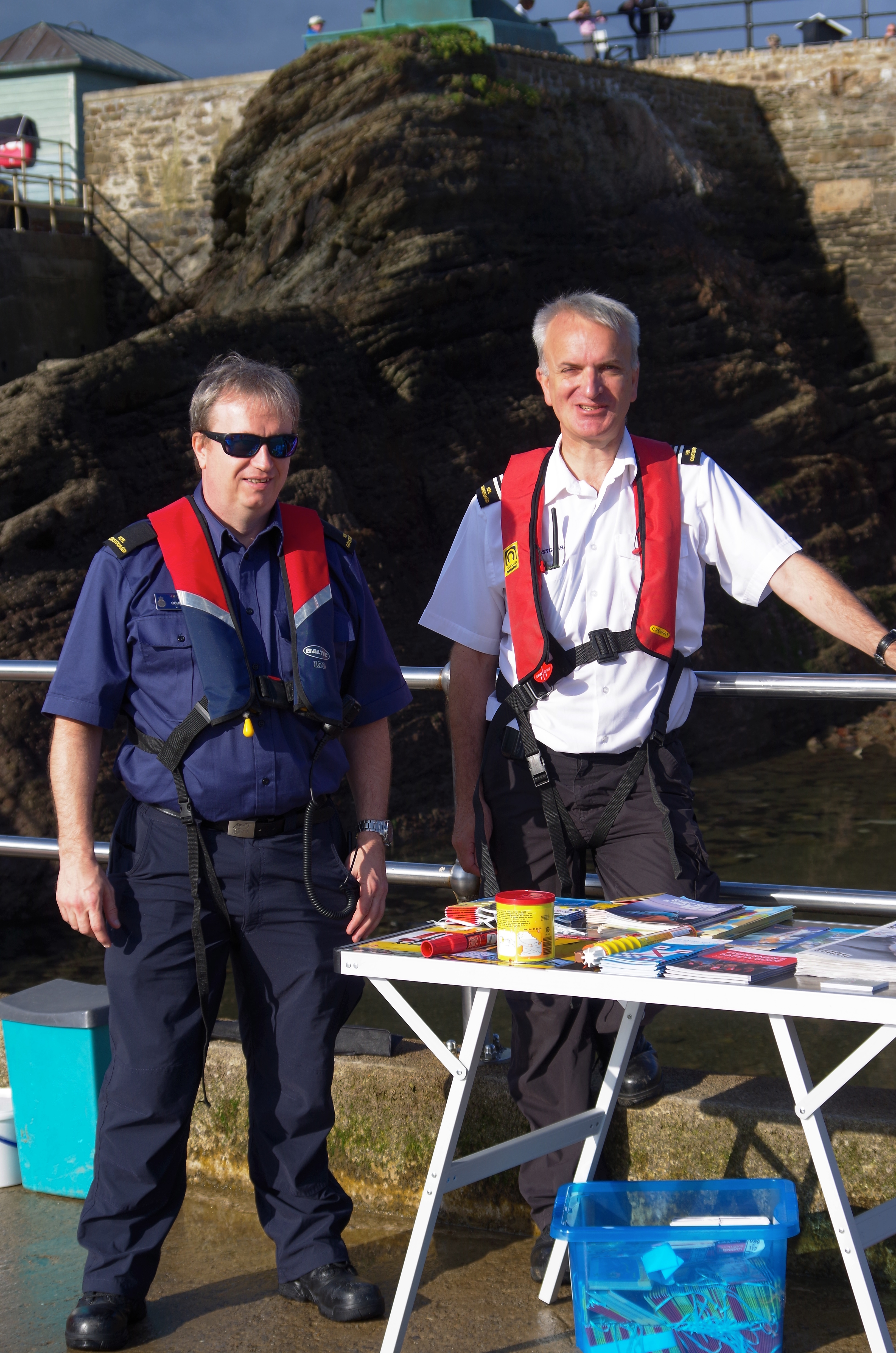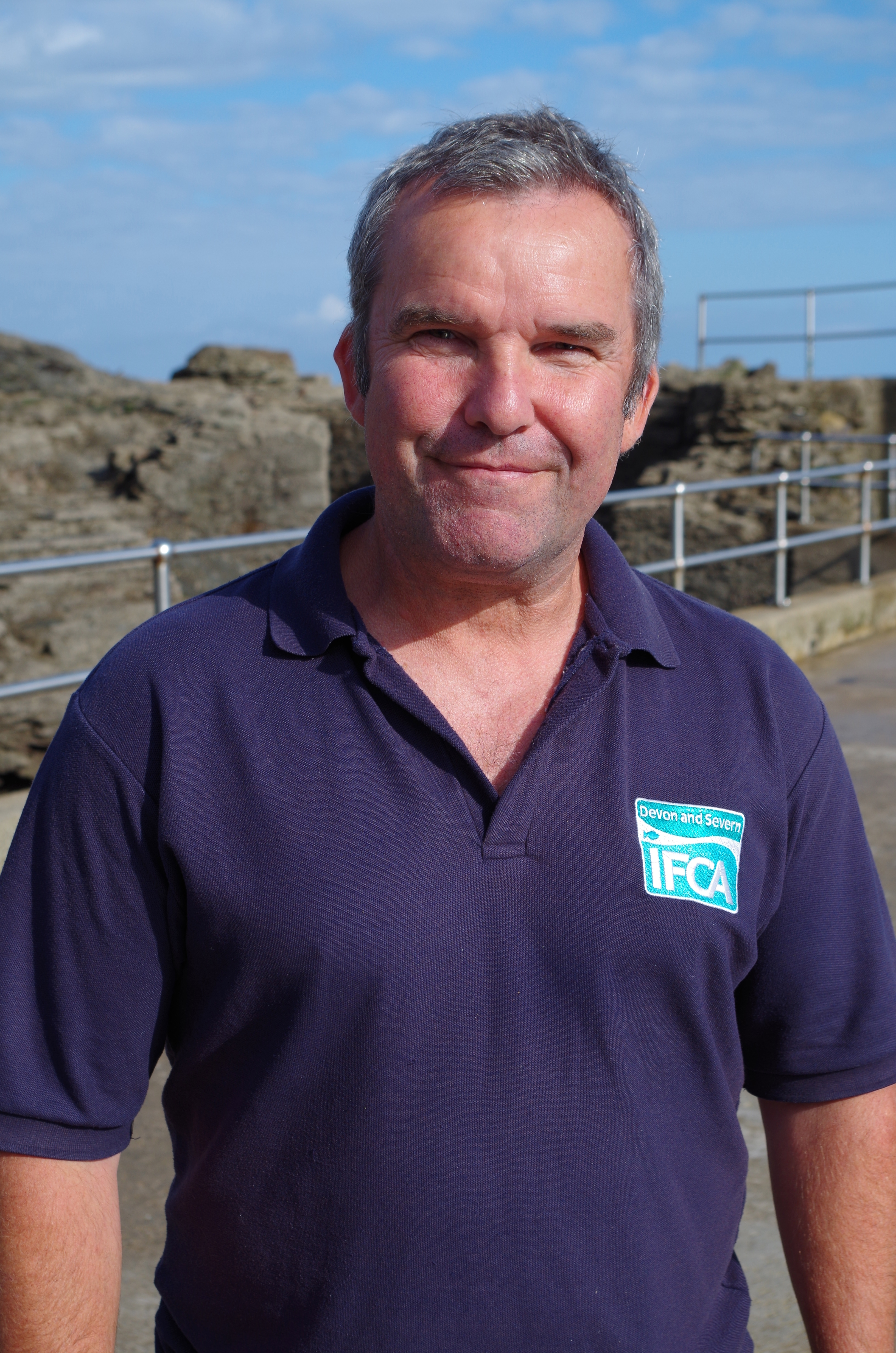 Mat Mander – Devon and Severn IFCA
The morning commenced under a bright blue sky with the sea a pleasing calm. The fishing proved productive with an LRF style approach bringing plenty of action with rattling rod tips throughout the morning. The competition was fished on a species basis with 2 points for the first of each species and one point for the second, only two of each species counting per competitor. This was an attempt to ensure that there was not a tied result. The top three prizes were for under 16's only and the winner was for the second year young Charlie Stanway who amassed an impressive 18 points. Runner up was Solly Welch with 17 points and third Jack Phillips with 16 points. Ross Stanway landed the longest fish a garfish of 20". Jack Phillips caught the heaviest a ballan wrasse of 9oz.
4th – Lyn Welch & Angela Kinish – 14 points
5th – Effy Welch – 11 points
6th – Ross Stanway – 10 points
7th – Sam Compton – 9 points
8th – Cory Payne – 8 points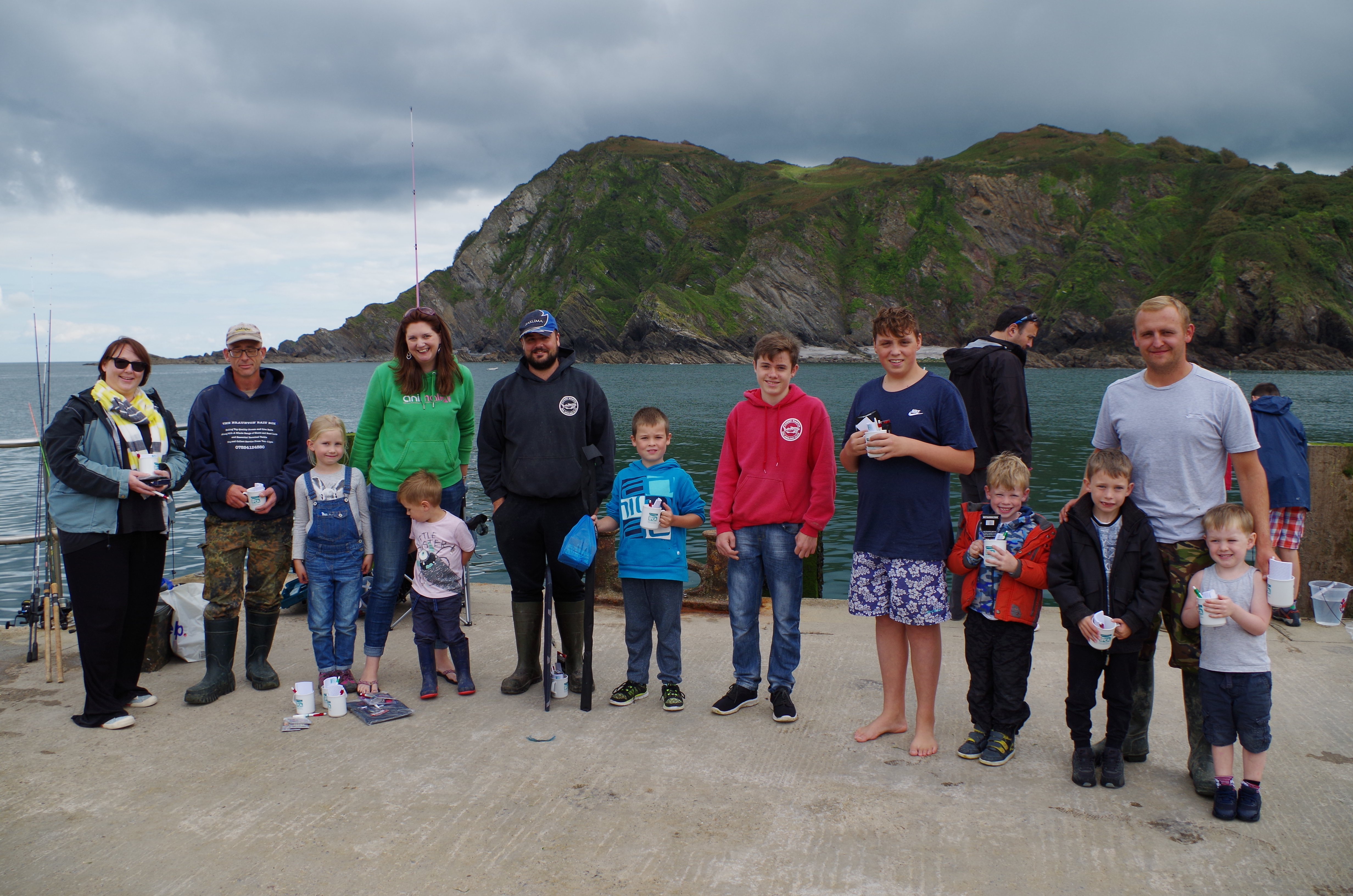 The rarest fish caught was a leopard goby (Below) to the rod of young Charlie Stanway.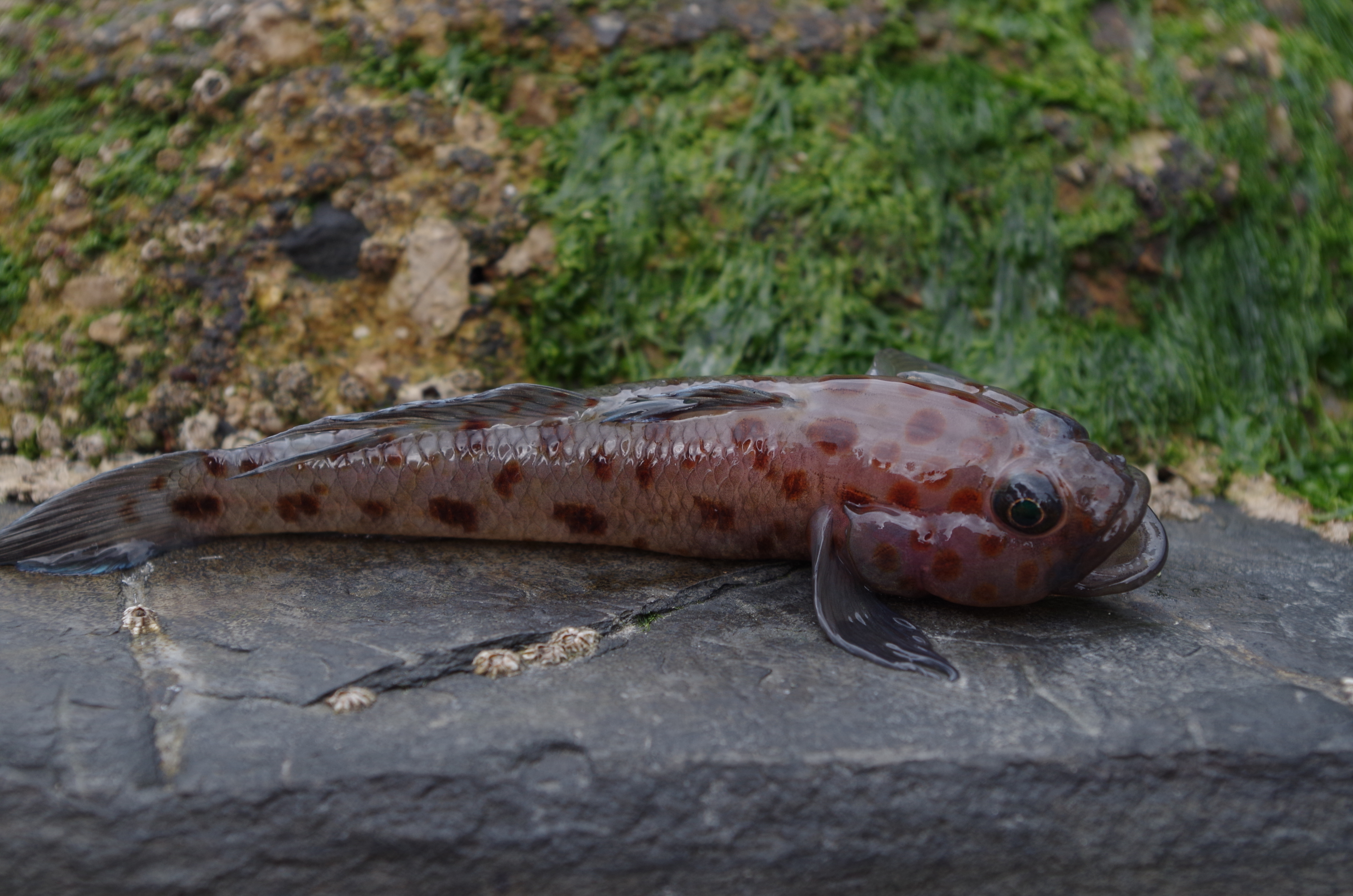 Everyone who caught a fish took home a prize with a splendid selection of quality tackle provided by sponsor High Street Tackle, Ilfracombe. Several other prizes were provided by IFCA and one by North Devon Angling News.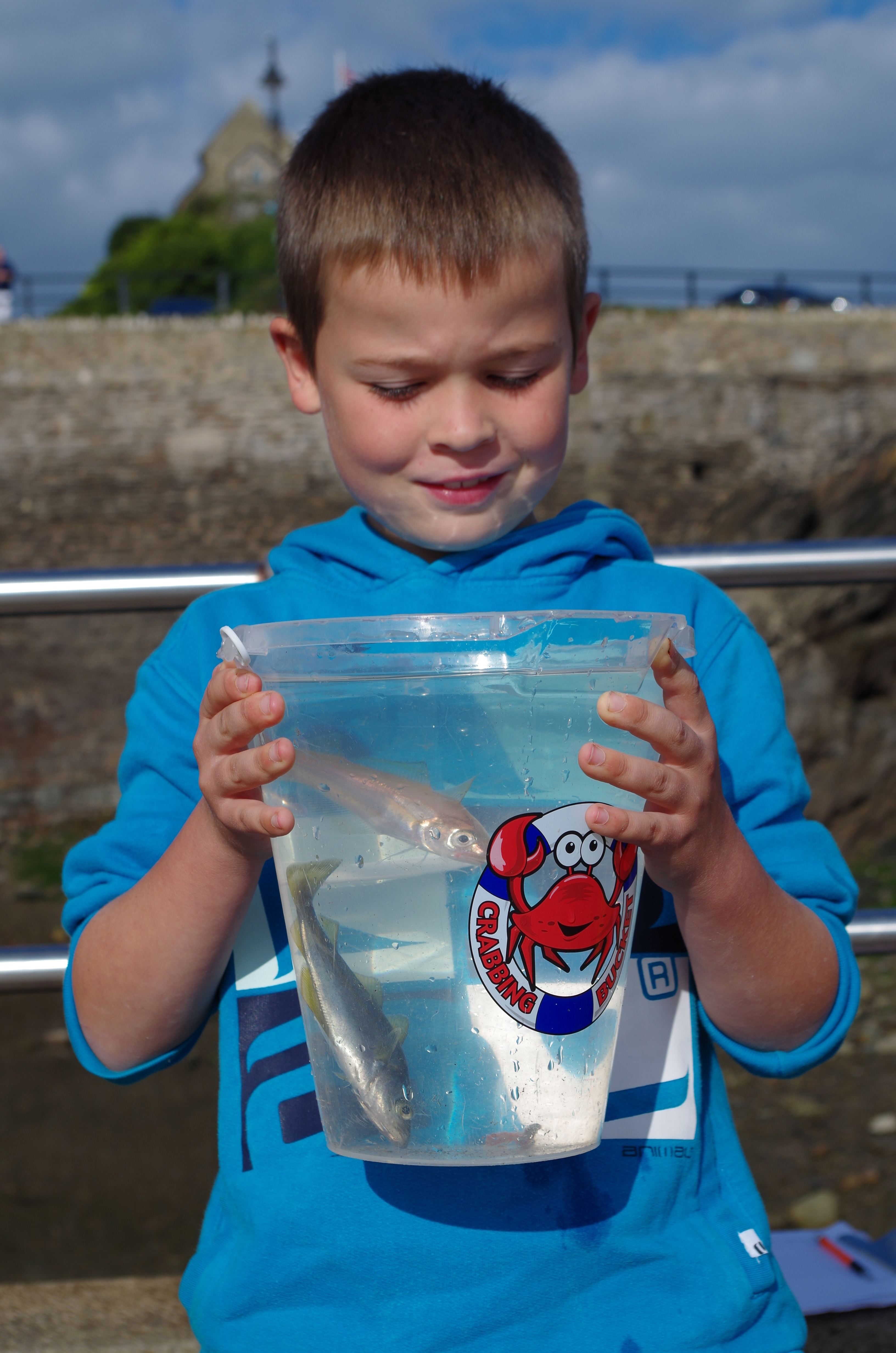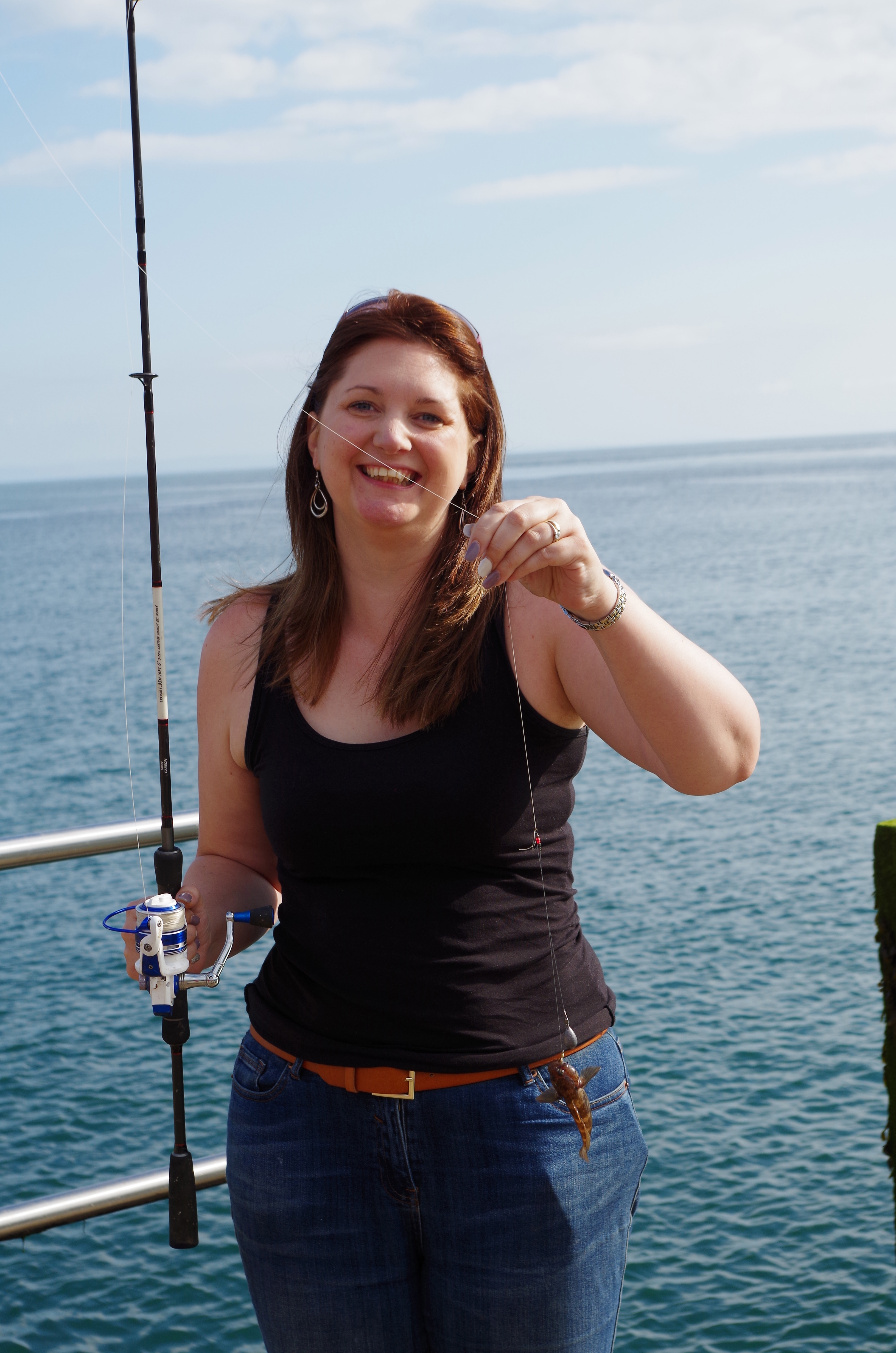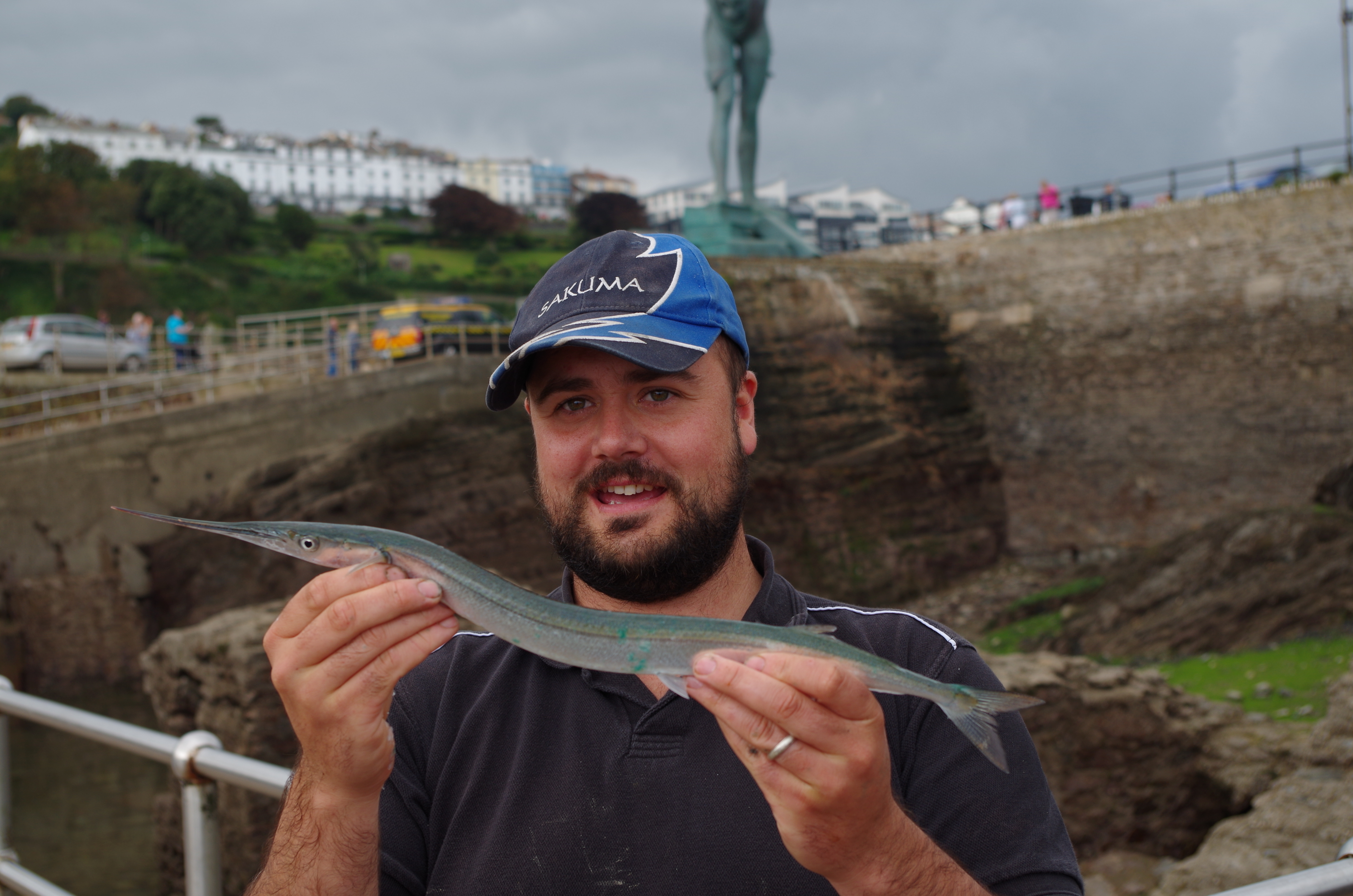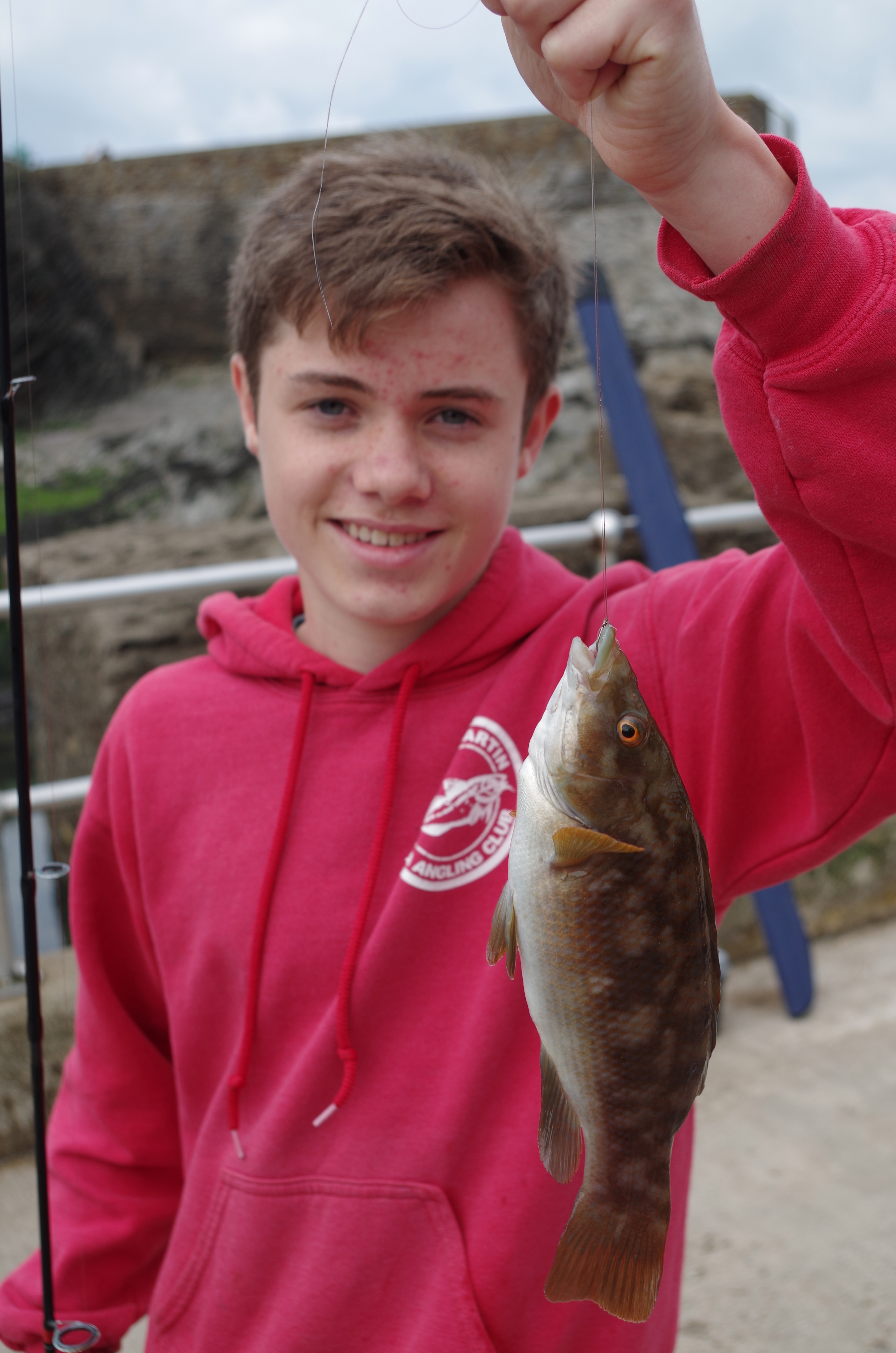 CMSAC's two month long species competition ended with two anglers way out ahead of the field with John Shapland registering an amazing 43 species and Dan Welch 41. To catch such an array of fish over two months is an achievement to be proud of, both anglers received quality prizes from High Street Tackle. In third place was Ross Stanway with 25 species and in forth Lee Holden on 21.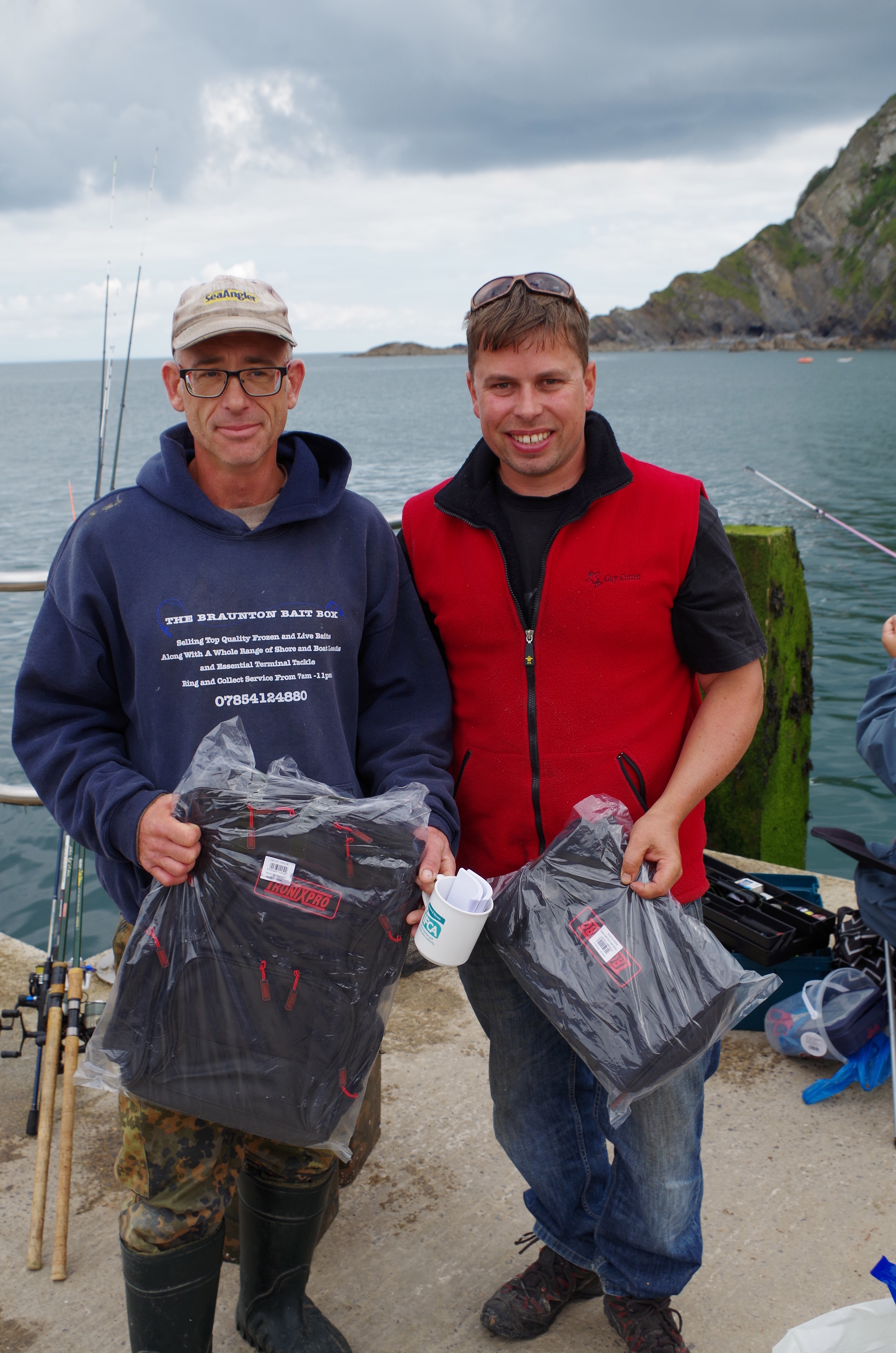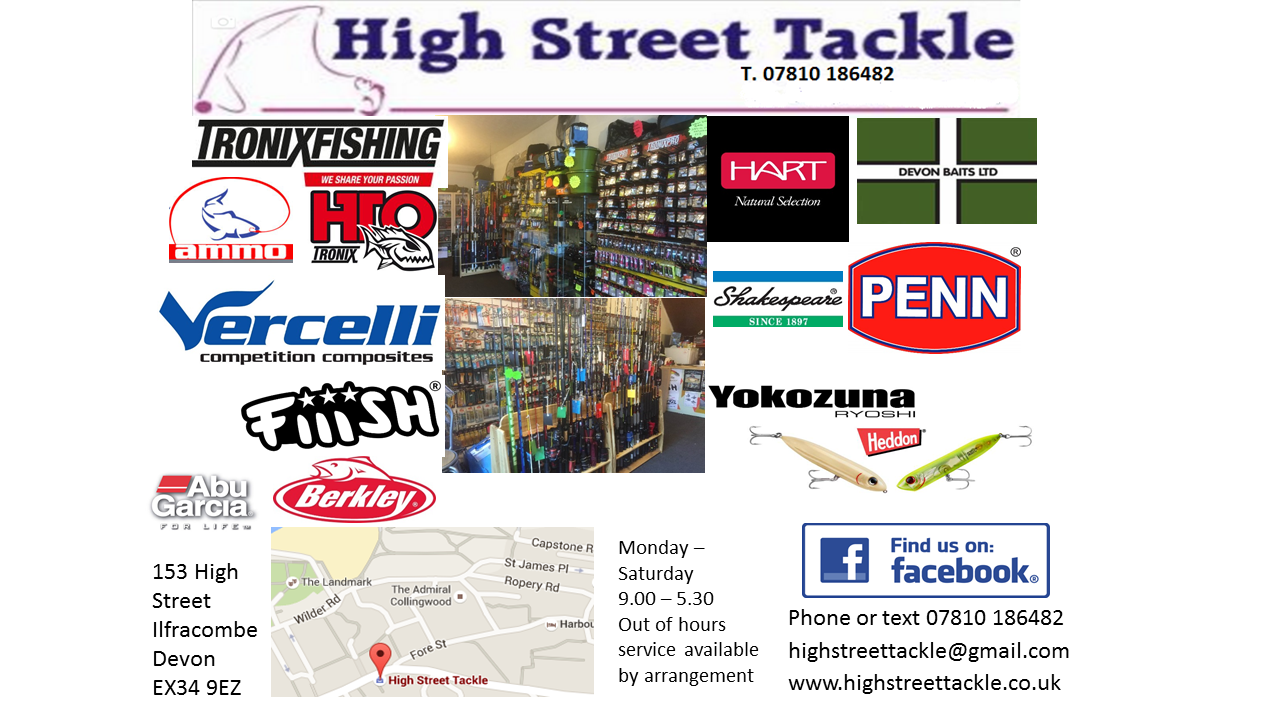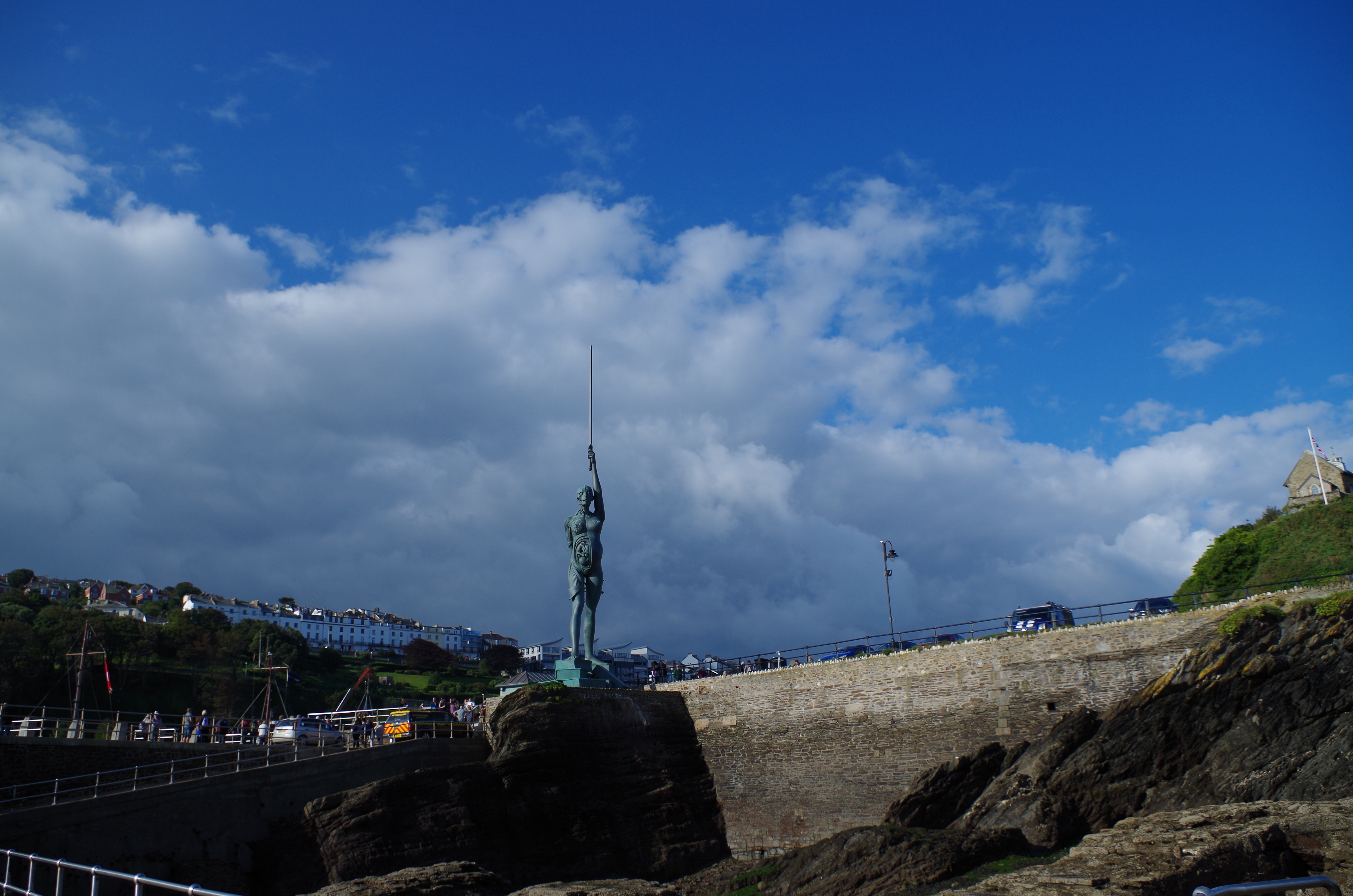 The prominent statue of Verity always stimulates debate amongst both locals and visitors.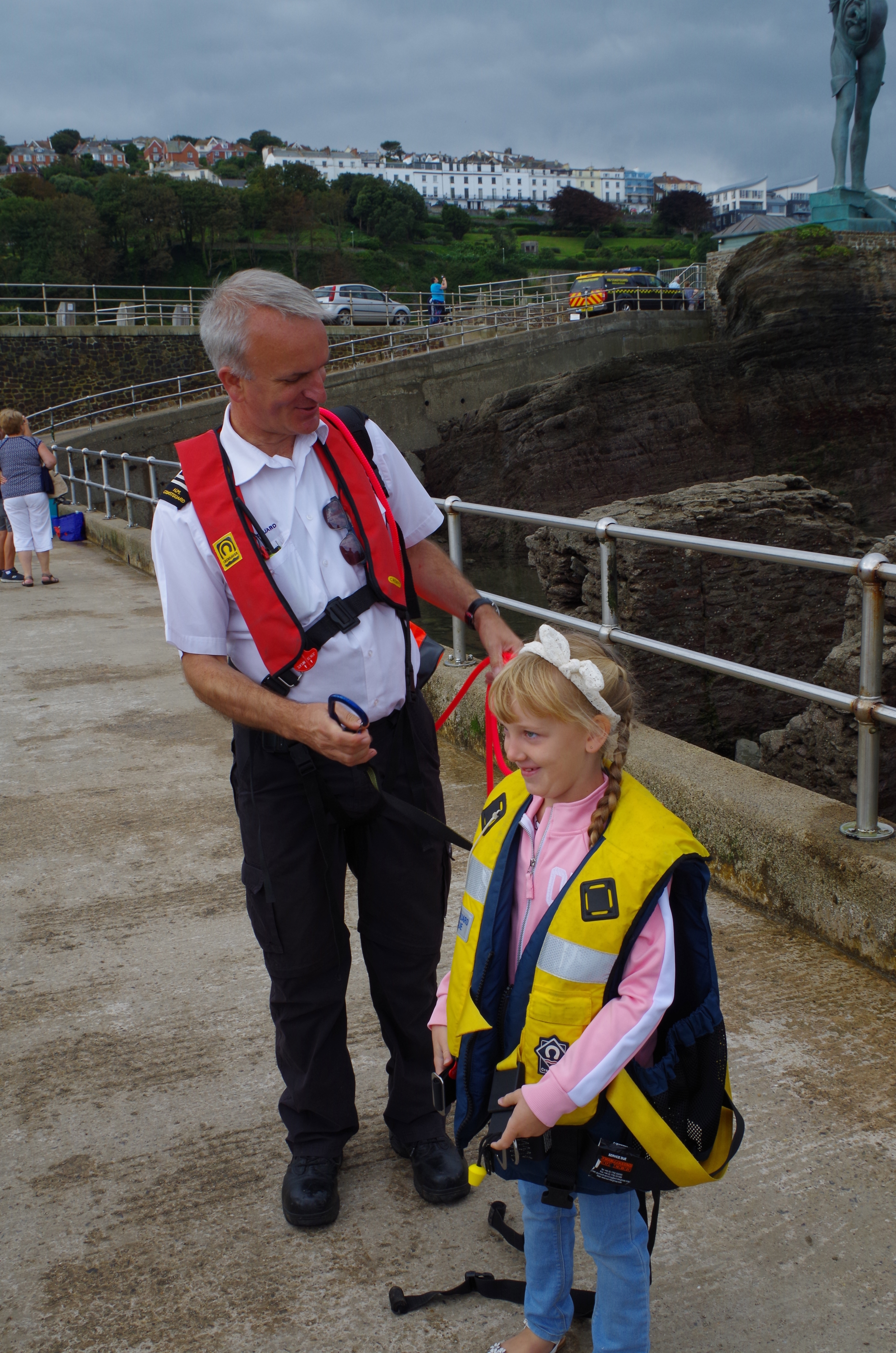 (Above)Safety on the coast demonstrations from the David Harper of the local Coastguard.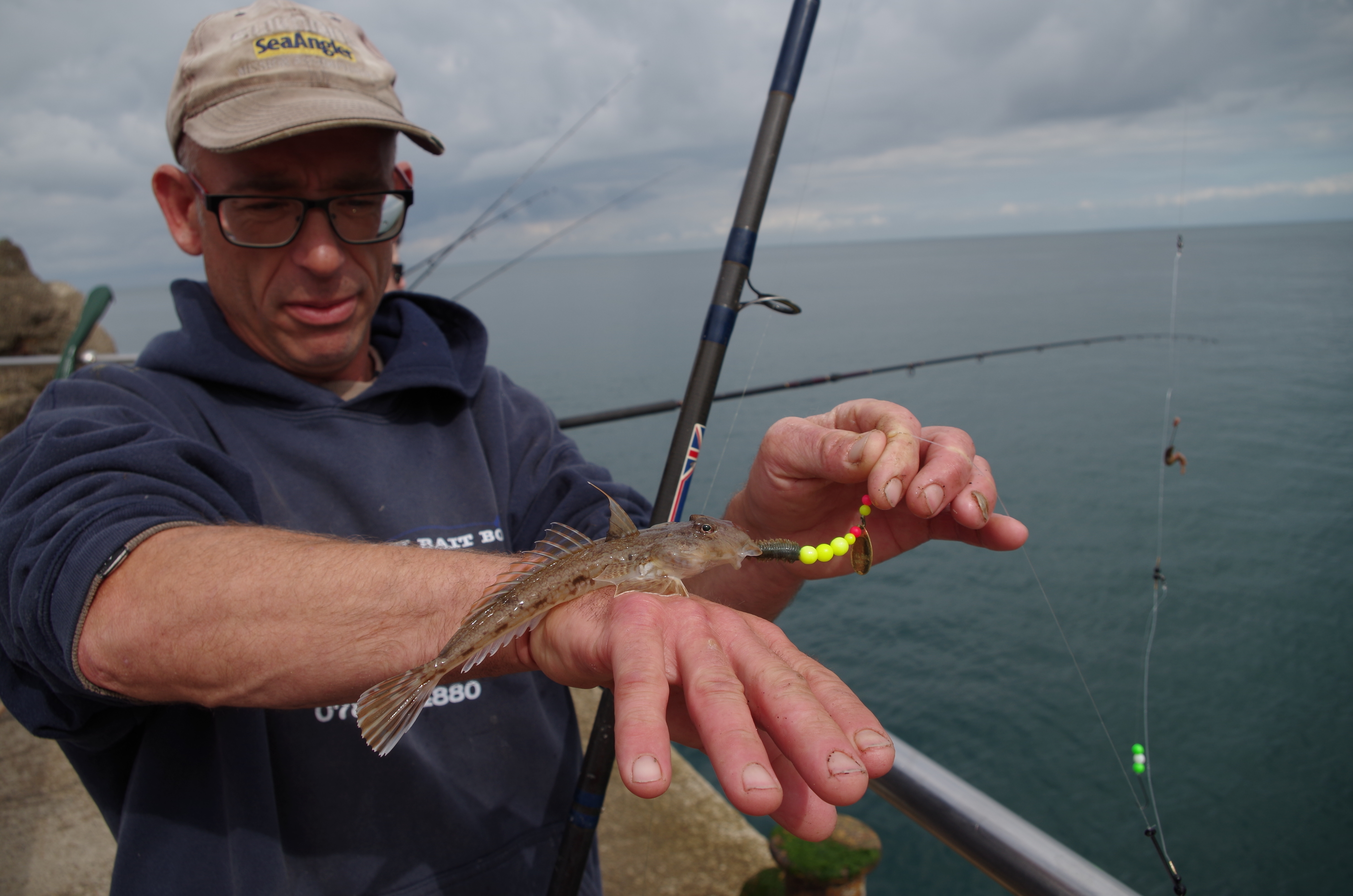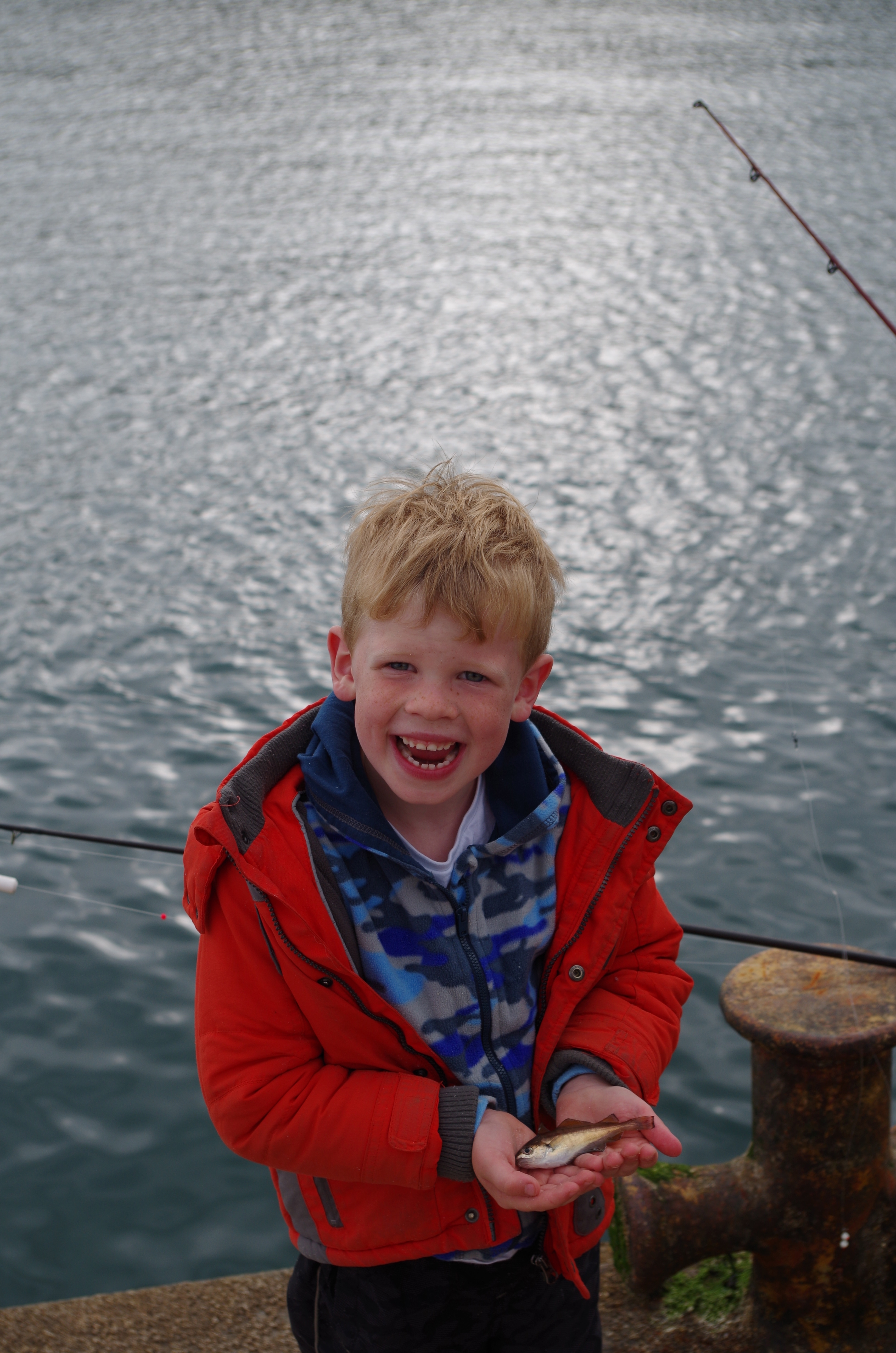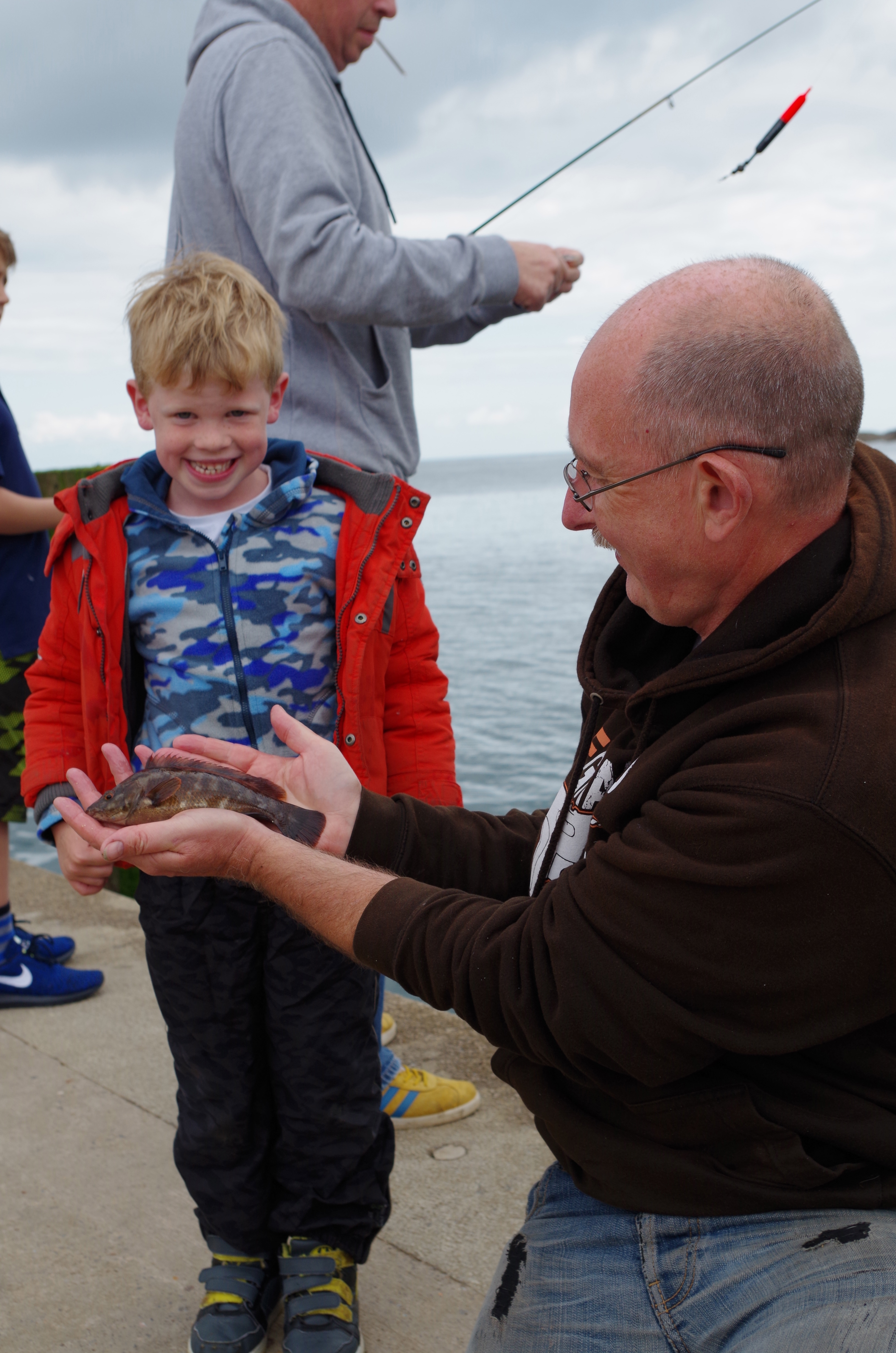 (Above)Paul Hutchings holds the wrasse for young Cory who is wary of the spines.